Travelling from Amsterdam to London is easy. These two capitals are not only close, but are serviced by stacks of transport options. Would you prefer to travel from Amsterdam to London quickly? Cheaply? In comfort? All three?
Perhaps you would rather zoom across by plane — but brave the lines and waiting periods along the way.
How about a gentle, rolling train ride through the fields of the Netherlands and the cities of London? But, can you make that trip directly? (The answer is complicated).
Perhaps you're a student travelling cheaply, and the bus is more your style? Or are you a family with some time to spare, ready to travel by ferry or car?
We've hunted, gathered, and left no stone unturned in our quest to bring you the ultimate transport guide from Amsterdam to London. It's time to switch toking on Amsterdam's canals for tea and scones with the Queen. Ready to jump onboard?
Amsterdam to London
—

by train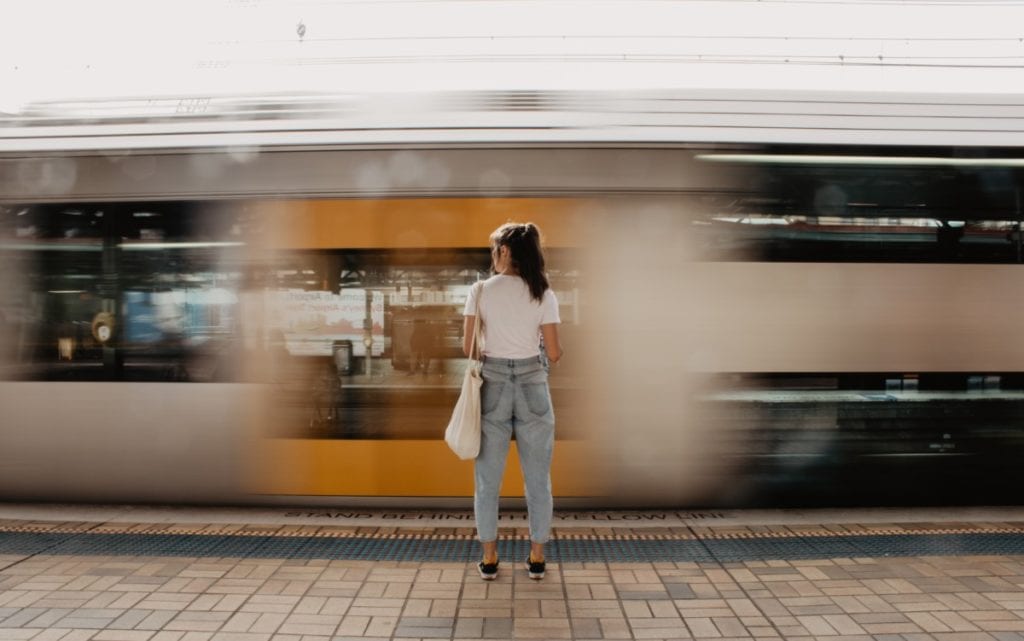 Hop onto a train, sit back in a comfy seat, and arrive in London at rail speed. Sounds great! However, there is a catch.
Is there a direct train from Amsterdam to London?
Eurostar: the first direct train from Amsterdam to London, finally started operating in October 2020. The trip takes only four hours and also stops in Rotterdam and Brussels.
Be aware that because Britain is not part of the Schengen zone, passengers are required to arrive 60 minutes before their train departs to show tickets and ID.
Let op: Due to station refurbishments, trains between Amsterdam and London might be limited for an extended period of time until 2028. Please consult Eurostar directly for up-to-date information.
How much does the direct train from Amsterdam to London cost?
It depends on the season. Prices start from around 40 euro, but in the summer prices can tip over the 300 euro mark — ouch! Book ahead to try to save money to spend at your destination instead.
Can I stop over in Brussels when going from Amsterdam to London by train?
If you would like to make a stopover in Brussels for a few hours or days, just book your ticket from Amsterdam to Brussels, and Brussels to London separately.
Make sure to take the Thalys train from Amsterdam though — this is the high-speed option and will get you there in just under two hours, quicker than the Intercity trains. If you're arriving at Schiphol or closer to Rotterdam, you can also take the Thalys directly from either of those locations.
Tell me more about the direct train from London to Amsterdam
We repeat: this is only available from London. If you're in London and you want to get to Amsterdam, here's what you need to know.
The service is operated by Eurostar and only takes 3 hours and 50-ish minutes. When you compare this to flying, factor in getting to the airport, checking into your flight, checking baggage, clearing security, boarding, flying, clearing immigration and customs, and getting from the airport into the city, (whew!).
So it's actually pretty time-efficient to take the train — and it offers a lot less waiting in line.
Where does the direct train from London to Amsterdam leave from?
You'll leave from St. Pancras in London, a huge station in the city centre right near Kings Cross which is handy if you're also heading to Hogwarts. You'll arrive in Amsterdam Central, which is within walking distance of most tourist attractions and hotels in Amsterdam.
When does the direct train from London to Amsterdam run?
The direct train from London to Amsterdam runs as very often — up to five times a day during the summer. That gives you a good variety of choices!
The rest of the year looks a little different, so make sure to double-check the departures on the Eurostar website.
How much does the direct train from London to Amsterdam cost?
Eurostar advertises that you can get tickets for just 40 euros. A quick scan of winter pricing showed that you can actually get a ticket for that price — amazing! Obviously, in the summer you can expect that price to jump up way into the hundreds and tickets to sell out quickly, so try to book early.
We know it's not a 12 euro RyanAir flight, but it's also a lot more comfortable and you won't be treated like cattle.
Even better, every ticket includes two suitcases, and one piece of hand luggage, so you won't get stung by those airline luggage fees or try and cram your bag into an oddly-shaped container.
Amsterdam to London
—

by air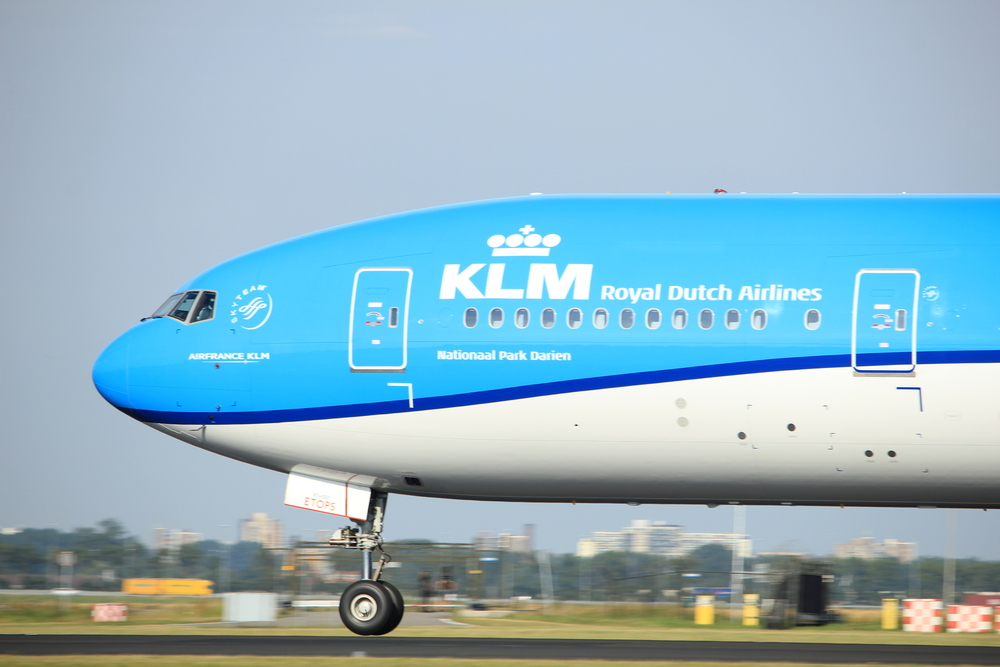 If you're the kind of person who prefers to travel in the clouds, you're in luck: it's very easy to get from Amsterdam to London by air.
Which airlines fly between Amsterdam and London?
While Amsterdam has just one major airport (Schiphol), London has six (London City, London Gatwick, London Heathrow, London Luton, London Stansted and London Southend). Keep in mind that some of these airports are up to an hour away from the city centre by car, and even longer by public transport.
London City, Gatwick and Heathrow are all closest to the city centre, but also typically service higher-cost airlines. Luton, Stansted, and Southend are further away, and most budget airlines fly through these.
Airlines with non-stop flights from Amsterdam to London by airport:
Amsterdam to London City: KLM, British Airways
Amsterdam to Gatwick: easyJet, British Airways
Amsterdam to Heathrow: British Airways, KLM
Amsterdam to Luton: EasyJet
Amsterdam to Stansted: EasyJet
Amsterdam to Southend: EasyJet
If you're looking to save some euros, look at other Dutch airports like Eindhoven or Rotterdam. Most budget airlines fly between smaller airports. For example, RyanAir flies exclusively from Eindhoven to London Stansted.
How much is a plane ticket from Amsterdam to London?
You can occasionally snatch up a ticket from Amsterdam to one of London's outer airports for less than 40 euros. The average price is somewhere between 60 and 90 euros during average periods, but tickets can shoot up to a few hundred euros during peak times.
How long is the flight between Amsterdam and London?
A flight from Amsterdam to London can take anywhere from one to one-and-a-half hours, depending on which airport you're flying into.
Remember to take into account the time spent checking in, getting through security and border control (the United Kingdom was never Schengen, even before Brexit!), and then clearing customs and immigration in London.
Amsterdam to London
—

by bus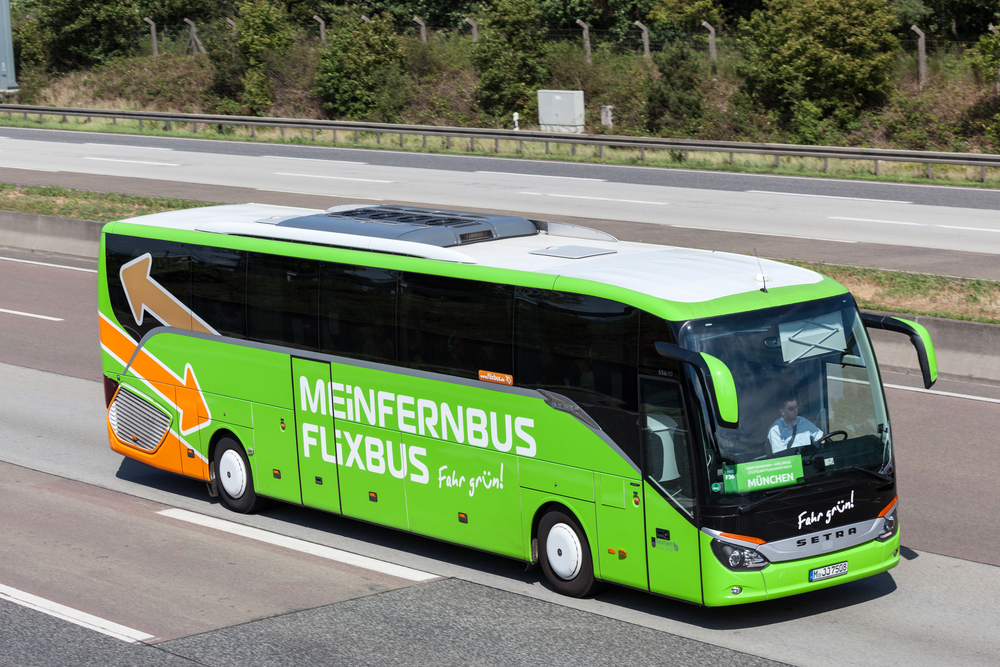 If you're not fond of flying and trains, or maybe you just really like seeing the inside of a bus for up to nineteen hours, then the bus from Amsterdam to London is for you!
You'll have a few opportunities throughout the bus journey to hop off, use the bathroom, and grab some food. Regardless, ten hours minimum on a bus is a long time, so this journey is only for the brave-hearted.
However, there are some benefits to taking the bus. It can be cheaper if you have some heavy luggage to bring, you have the option of bringing a bike, and you can catch up on all those podcasts you swore you'd listen to. Also, some of the buses do make it in just ten-and-a-half hours.
What bus companies go from Amsterdam to London?
Flixbus
If you're really keen to do this by road, the most well-known company is Flixbus. This German company has routes all over Europe, pretty comfortable, new buses, and sometimes the wifi even works.
Flixbus have four different departure points in Amsterdam so check yours carefully and arrive relatively centrally at Victoria Coach Station. They advertise tickets from 23 euros, but this can shoot up to over 100 euros depending on when you travel.
BlaBlaBus
BlaBlaBus, an offshoot of ride-sharing service BlaBlaCar and formerly called OuiBus, also makes the arduous journey across the channel.
Their tickets range from 26 to over 100 euros, all leave from Amsterdam Sloterdijk, and also arrive at Victoria Coach Station. And if you're down for a different type of adventure, BlaBlaBus also offers carpooling options!
Amsterdam to London
—

by ferry & train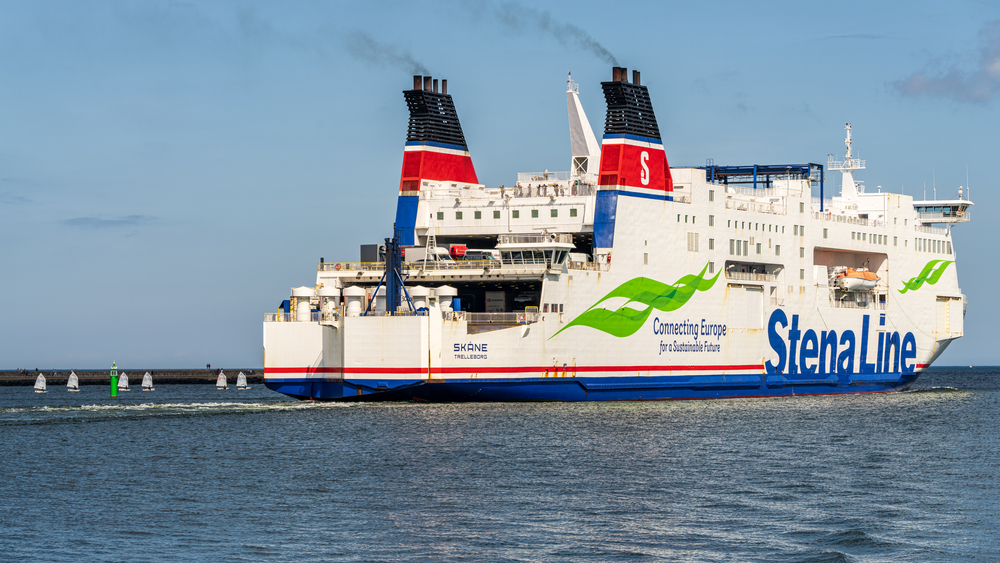 Keen to hit the high seas — or in this case, the English Channel? It is possible to buy a combined train and ferry ticket to get from Amsterdam to London — the so-called Rail and Sail system. Stena Line, a UK Company, teamed up with the UK's Greater Anglia Rail, NS and RET (Rotterdam Public Transport) to create this special offer.
To get from Amsterdam to London by train and ferry, you would leave any Amsterdam train station (or from any other train station in the Netherlands) and make your way to Rotterdam.
Once in Rotterdam, hop on the metro line to Schiedam Centrum, and then onto the ferry at Hook of Holland. Once you arrive in Harwich, United Kingdom, you'll then take the train up to London.
How long does the ferry and rail journey from the Netherlands to London take?
Let's break this down into the various legs of the journey:
Amsterdam to Rotterdam Centraal by train takes around 45 minutes.
Rotterdam Centraal to Hook of Holland by subway takes around 50 minutes.
Hook of Holland to Harwich by ferry takes 6,5 hours (with the option of travelling overnight).
Harwich to London by train takes between 1,5 and 3 hours, depending on the day.
In total, expect the journey to take a minimum of twelve hours when taking into account waiting times.
Can I take luggage, a bike, or pets?
You can take up to two suitcases on the ferry, a bike during certain times, and pets. You'll need to check on individual rail services if you can take bikes and furry friends.
How much does the ferry and train between Amsterdam and London cost?
Stena Line offers the combined rail and ferry ticket from just 50,50 euros per person. This includes rail travel from any city in the Netherlands to the port, the ferry, and then rail service to any Greater Anglia Rail station in England.
How can I book a ticket for the rail and ferry from Amsterdam to London?
Ready to hop on board me hearty? Head on over to Stena Line's Dutch website to book your combined ticket. Keep the language in Dutch and just use Google Translate or you won't be able to include your rail ticket inside the Netherlands.
Amsterdam to London
—

by car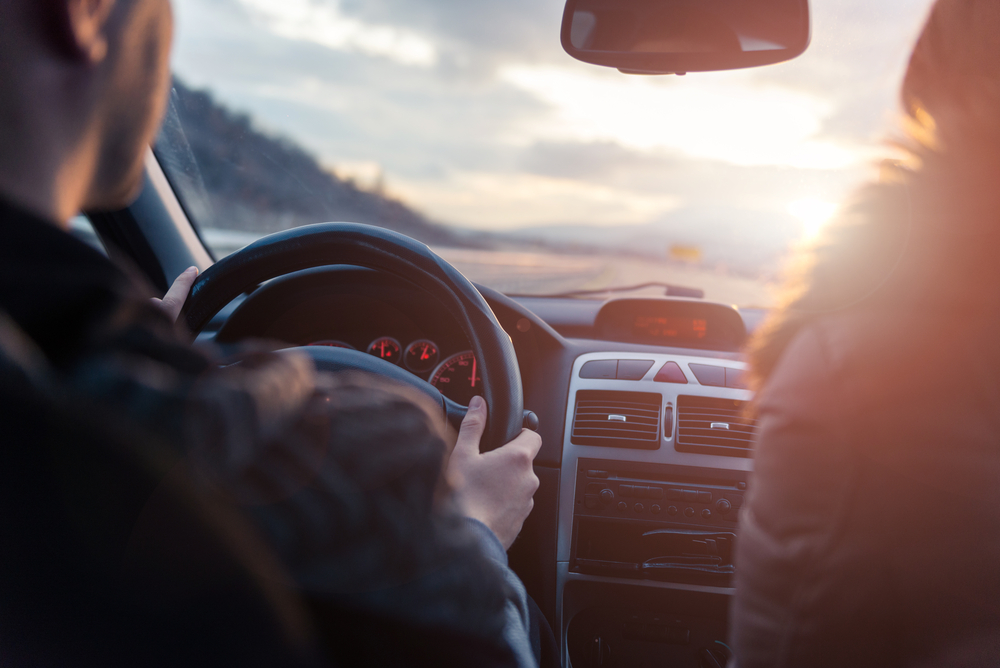 None of the options above takes your fancy? It is possible to drive from Amsterdam to London by car if you're more of a rev-head or transporting a bunch of stuff. The route takes you down through Belgium and into France.
In France, you'll find the Channel Tunnel — the tunnel with the longest underwater section in the world. It also has an adorable nickname: The Chunnel.
You don't actually drive through the Channel Tunnel. Instead, you load your car onto a specially designed train called the Eurotunnel Shuttle, and sit in your car while the train shuttles you underwater to the UK. This part of the trip is only 35 minutes.
You can take pets on the shuttle, or, if you're cycling around you can put your bike on and travel in a special minibus.
How much does the Eurotunnel Shuttle cost?
This is a pretty cost-effective option: the shuttle charges by car (not by passenger) and prices start from just 49 euros. If you're travelling with a big family or a group of friends, this can be cost-effective. Remember to factor in gas, and tolls for your journey too!
How long does it take to travel from Amsterdam to London by car?
The trip from Amsterdam to London by car will take you around six-and-a-half hours, depending on traffic and waiting for the ferry.
Have you travelled from Amsterdam to London? What route did you take? Tell us in the comments below!
Editor's Note: This article was originally published in January 2020, and was fully updated in June 2022 for your reading pleasure.