What the Rijksmuseum is to Amsterdam is what Museum de Lakenhal is to Leiden. Museum De Lakenhal is the visual arts, history and crafts museum of the city of Leiden. It is a understated yet striking building that faces the Oude Singel, a beautiful canal in the heart of Leiden – just a minute or two from the DutchReview office. Located in a gorgeous national monument and reopened to the public by King Willem-Alexander in June 2019 after undergoing years of renovation; you can understand that we really needed and wanted to share what a visit to the Lakenhal is like.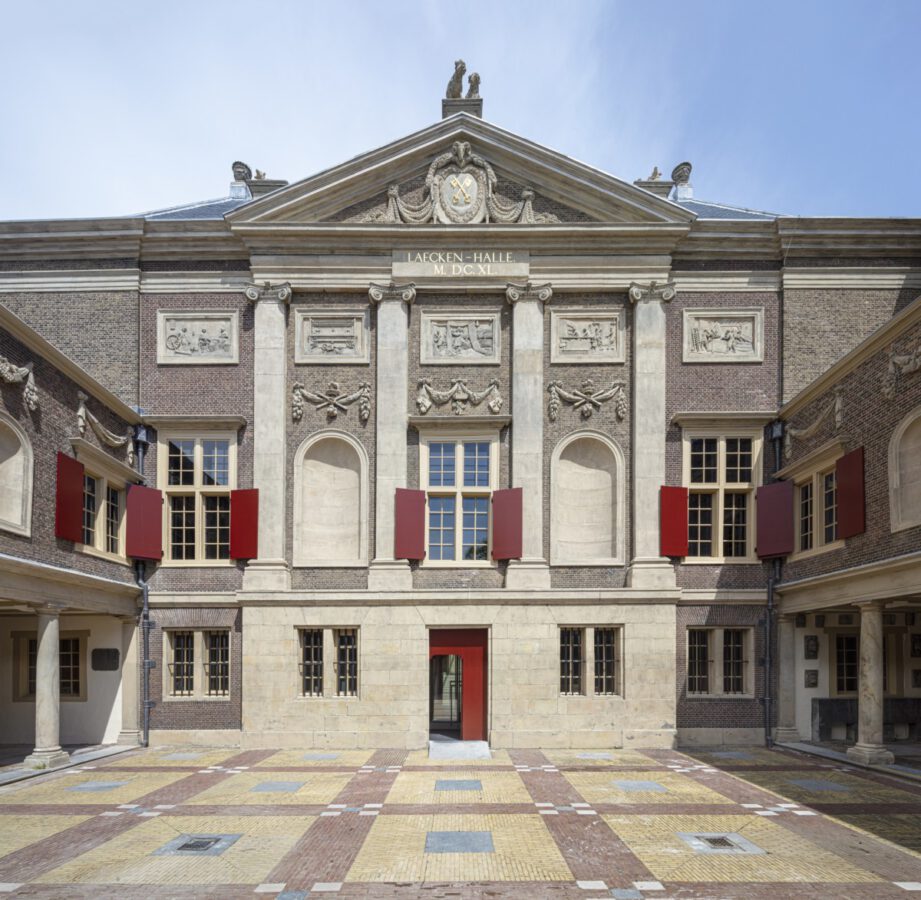 What's there to see at the Lakenhal in Leiden?
The museum has something for everyone to enjoy. Whether you're interested in renaissance art, Rembrandt, contemporary sculptures or pretty buildings – it has it all! It's a pretty special place to visit as it highlights Leiden's rich history and has many enticing displays a range of art. Some of the more coveted pieces of art such as The Last Judgment, which tower over you as you stand beneath it, are awe-inspiring and worth a visit in and of themselves!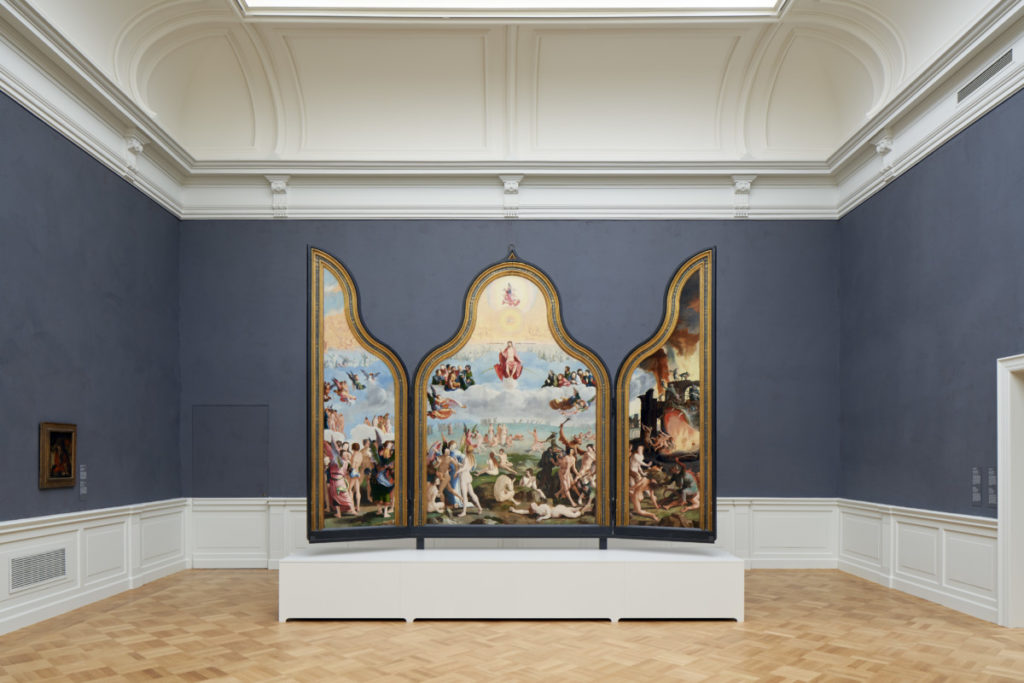 So, do you want to know about this fascinating building and the art it boasts? Then read on to learn all about the renovation of Museum de Lakenhal and the artistic decisions.
The museum building is interesting in and of itself
The old museum 
Having to learn about the history of a building may be akin to grandparents who begin a story with "back in MY day…" and proceed to explain how much has changed since they were young (and things were so much better). But if we get over the initial eye-roll there can be so much valuable information to learn.
The building was constructed in 1640 by the famous architect Arent van 's-Gravesande and was used as the Leiden cloth administration hall for many years. The fabric was exported all over the world and gained Leiden international success during the Dutch Golden Age. Many debates were had and decisions contested; it must have been a lively affair indeed!
At the end of 2009, Leiden found funding and began building a new part of the museum which faces onto the Lammermarktplein. The key focus of this renovation was to create unity within the building by linking the new and original architecture. The original front of the building is still completely intact which is pretty amazing. The inside has changed over time.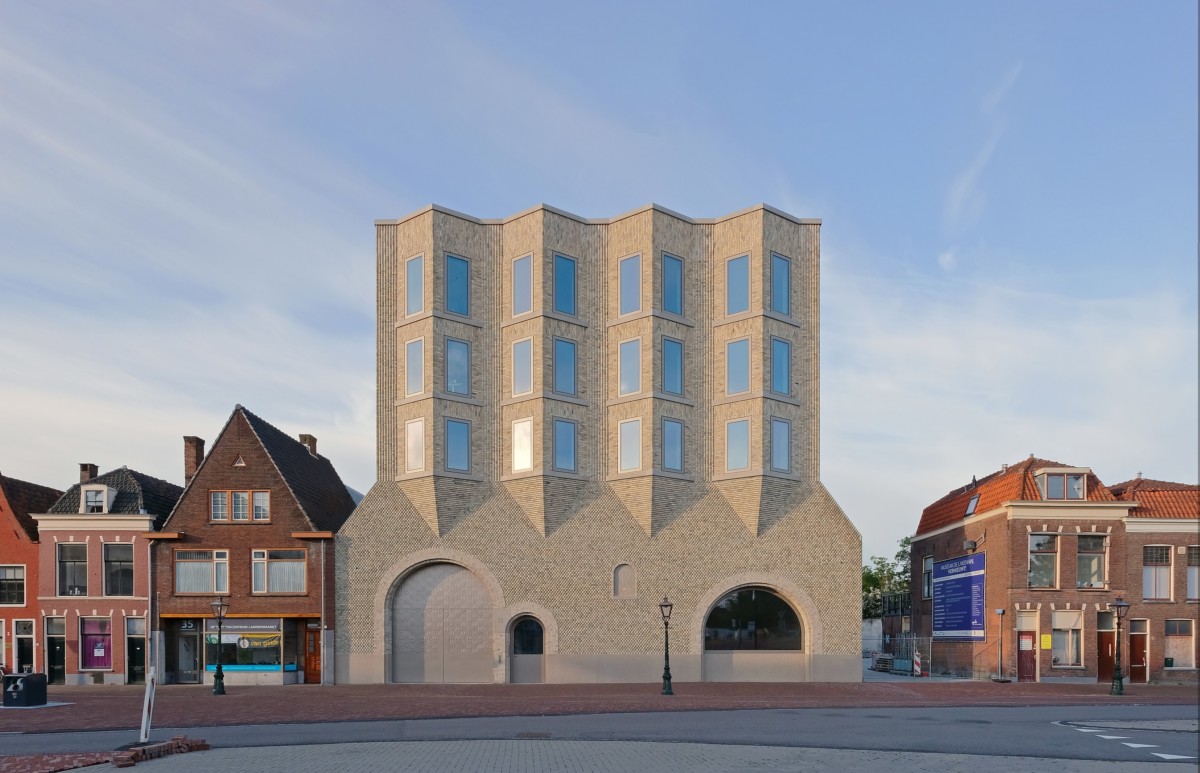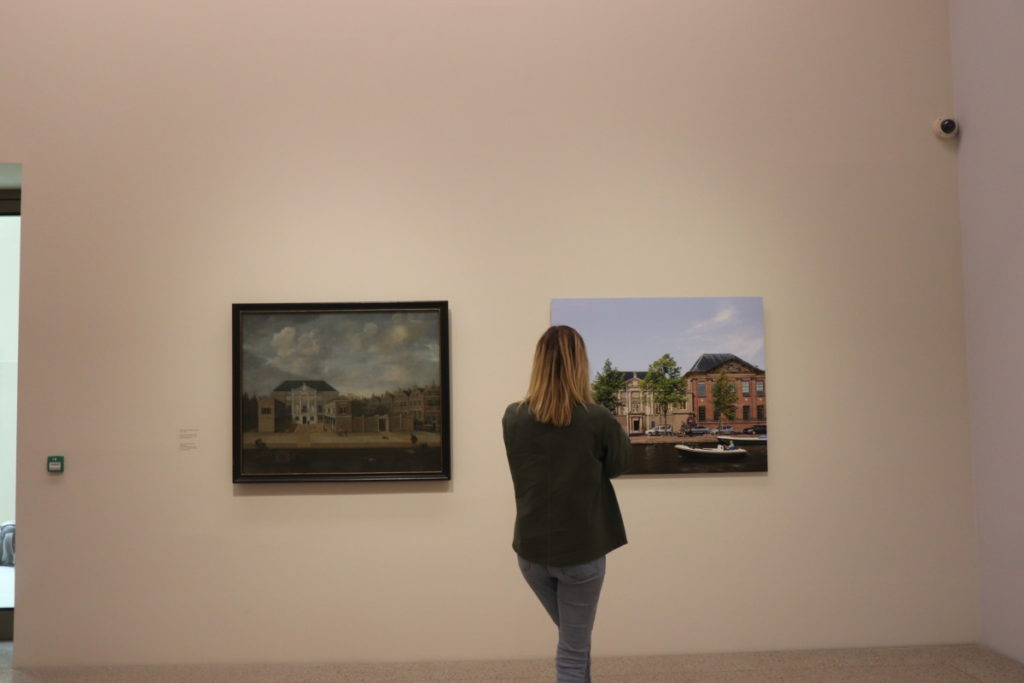 The Renovation of De Lakenhal: A perfect mix of classic design and new construction
The Lakenhal of 2019 is a prime example of a renovation of an old classy building done right. One minute you're walking through rooms built 300-400 years ago and the next you are entering an exhibition room that was opened in 2019. The difference is noticeable but blended tastefully together.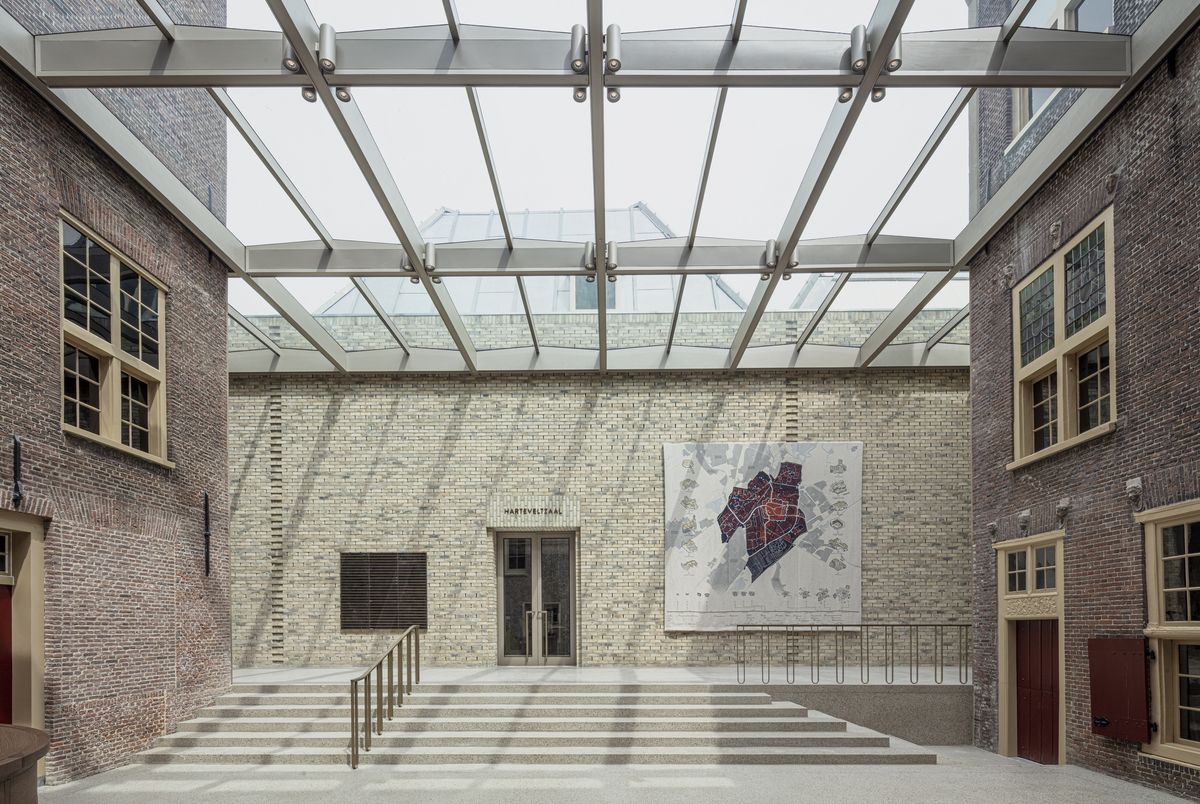 Museum De Lakenhal boasts a range of both old and contemporary art. Flitting between old and new art makes history recognisable in the here and now and certainly gives pause for thought.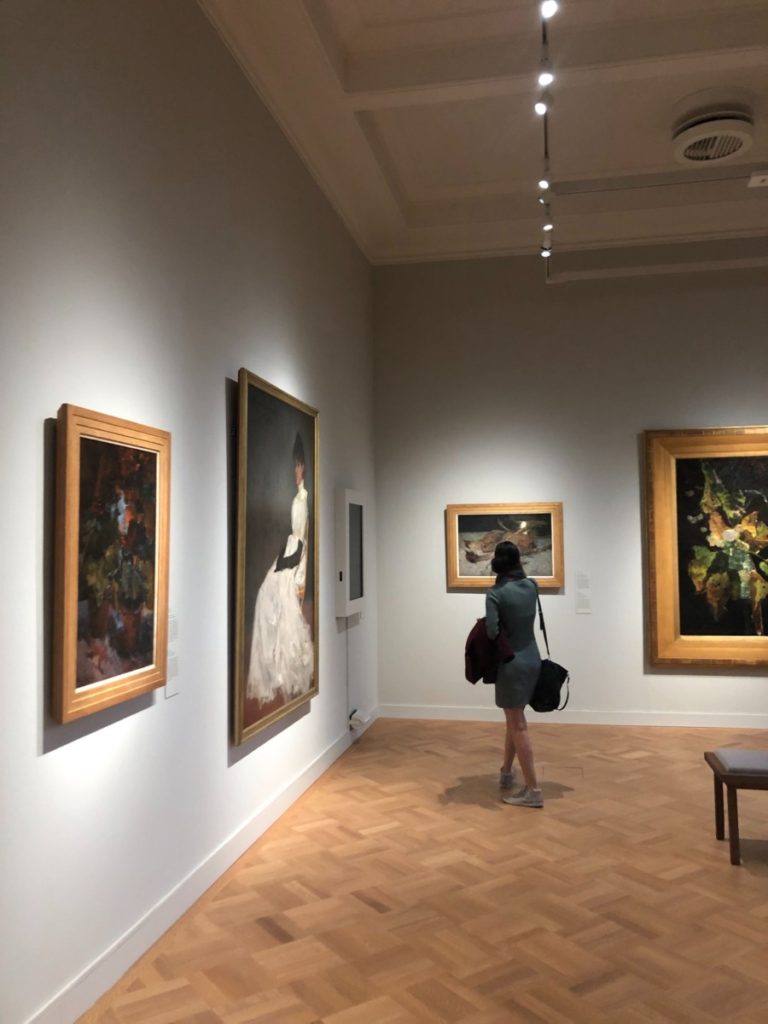 A café and museum shop were also built during the renovation so having a gander in the shop or getting a bite to eat is a nice way to break up the experience. Lectures and other events are also intended to take place in the new auditorium which seats 120 people.
The Leiden connection of De Lakenhal
Museum De Lakenhal more or less only displays art that has a connection to Leiden. This involves paintings of Leiden, artists who were born or taught in Leiden and artwork that tells a story about Leiden. For many museums in the world this would normally be a limiting factor to their awesomeness, but not in Leiden – which has been culturally buzzing for 400 years and is the birthplace of somebody like Rembrandt (and yes, they do have some Rembrandts at the Lakenhal).
With this in mind, from the extensive collection of around 23,000 objects, art was chosen on the basis of the following seven key themes:
1.The Siege and Relief of Leiden
2. Leiden as the birthplace of the Golden Age
3. Leiden University City
4. Devotion in the Middle Ages
5. Renaissance
6. Seven centuries of Leiden cloth
7. Collectors in the 18th centuries modern age
In the renewed museum, visitors come face to face throughout the building with current works of art from Leiden or international artists. So there is modern and contemporary art including but not limited to artists like Marlene Dumas, Atelier van Lieshout, Erwin Olaf and Eric van der Schalie.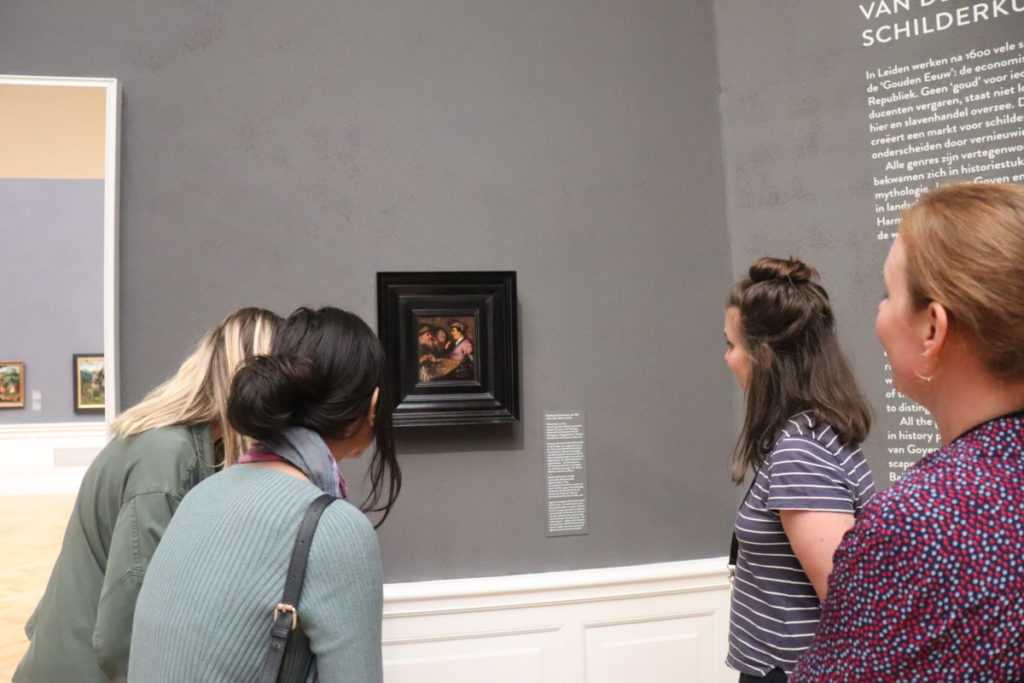 The dedicated modern art section should not to be overlooked
With loads of terrific pieces from some of the finest Dutch masters on display it's easy to forget that De Lakenhal is more than just that. The museum is home to many modern art pieces and often puts these on display. The curators make an effort to pair modern art with old art to emphasise the fluidity between past and present. Such as the following photo: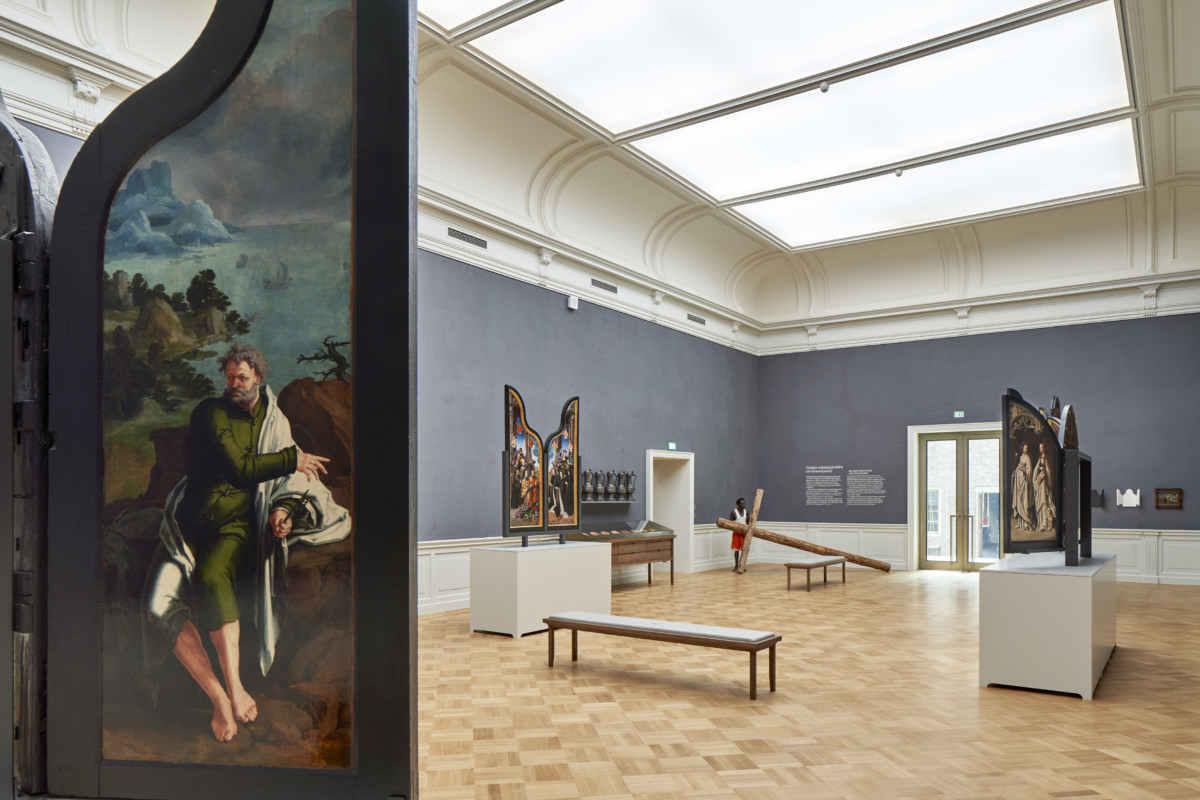 The sculpture of the man propping up the wooden cross is entitled "preparations" by artist Roy Villevove and is among the collection of 16th-century religious triptychs by Lucas van Leyden and Cornelis Engebrechtsz. It is quite a bold (and some would even say controversial) placement but nonetheless intriguing.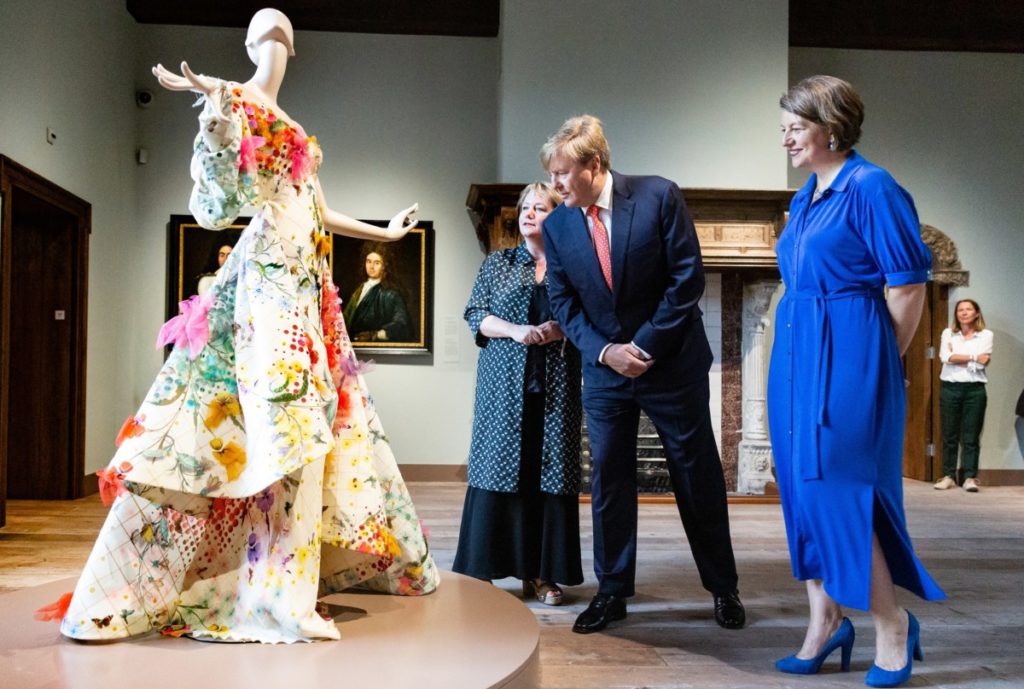 The dress pictured above was commissioned by fashion designer Edwin Oudshoorn. He was challenged to create a brand new fabric based on old crafts and new techniques. Oudshoorn was inspired by the elegant collection of Amphora pottery. The dress is accented with Swarovski diamonds and detailed with beads, raffia, sequins, tulle and colourful prints.
The dress is based in the Nieuw Leids Laken which aims to bring the textile industry back to life and educate people about the booming trade of a bygone era in Leiden.
The Free Leiden Art Tour
Each year on the last weekend of September, the museum hosts a Leiden Art Tour. For the 25th time, people will be privy to behind the scenes art and professional artists at work. This tour is free to the public and will take you on a journey of the museum, galleries, artist's initiatives and is punctuated with fun activities and unique exhibitions along the way.
Worthwhile temporary exhibitions
The 'Museum in Transition' room
From 2016 to 2019, Karin Borghouts, who specialises in photographing architectural locations and interiors, documented the rebuilding process at Museum De Lakenhal with her camera. This room is unique and the photographs of rubble, deteriorating walls and demolition are really detailed and intriguing.
Karin strolled through the museum on countless occasions, trying to capture powerful moments of demolition. Whilst doing so she rediscovered historical details and the building chaos, as well as more unassuming details.
This exhibition will be displayed until September 29, 2019 (hurry!)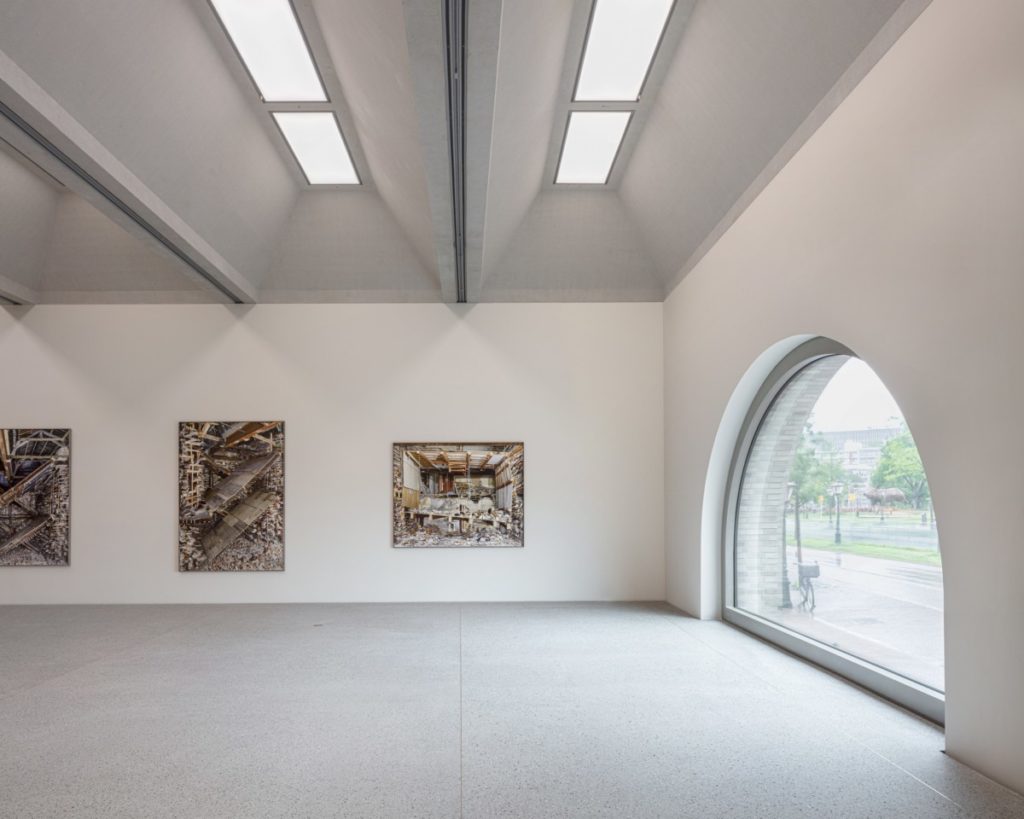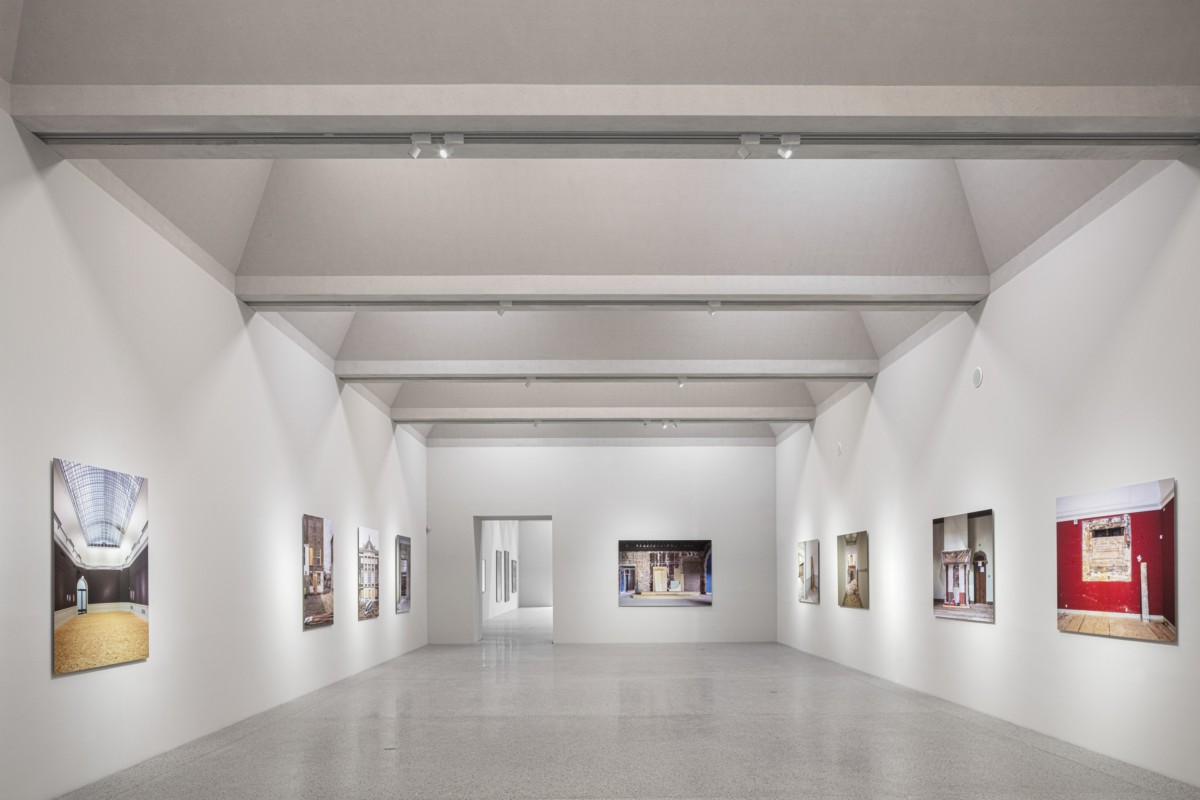 The young Rembrandt exhibition
The Young Rembrandt "Rising Star" exhibition will open on November 2, 2019. This exhibition showcases the wonderful work of Rembrandt he produced between 1624 and 1634. The spectacular, rapid development of that talent can be read from work to work in those first ten years. He never opted for paths that have already been explored and he was always searching for new insights and possibilities. He was a true explorer and innovator. In the first ten years, Rembrandt laid the foundation for his later work. That foundation led to Rembrandt's great fame and greatly contributed to the character of Dutch painting in the 17th century.
Three pieces at Lakenhal the DutchReview Crew enjoyed
We were lucky enough to get a private tour of the fantastic new museum. Here were three of DutchReview's favourite pieces of art
How a newspaper is made
This giant stained glass piece of art illustrates the stages of producing a newspaper. This was particularly pertinent to us at DutchReview! I think we sat here for a long time.. It is definitely worthwhile to check it out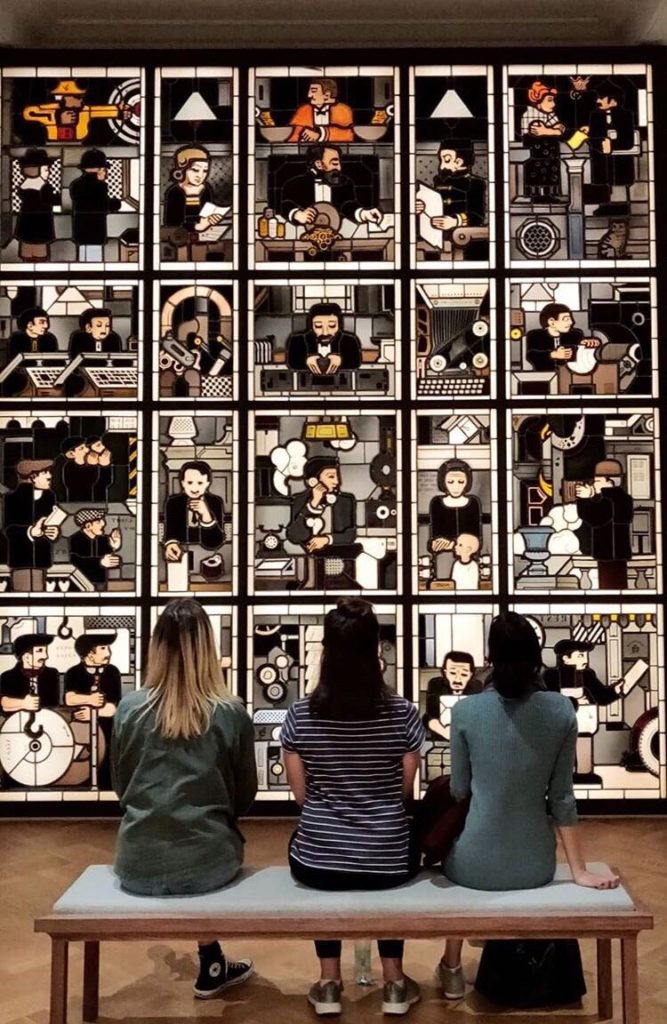 Seven centuries of Leiden cloth
On permanent display in the museum is the old inspection room where the cloth would be scrutinised and inspectors in the Cloth Hall would make sure that real pigments were used to dye the cloth. Nicole Roepers, curator of contemporary art at the museum, told Leidsch Dagblad "there was sometimes cheating with charcoal, for example, but when the fabric was cooked, the cheaters fell through the basket. The industry also brought child labor and environmental pollution"
In this room is a wonderful sculpture by Atelier Van Lieshout that represents the interworkings between man and machine and pays tribute to the arduous working conditions people endured in Leiden's cloth making industry.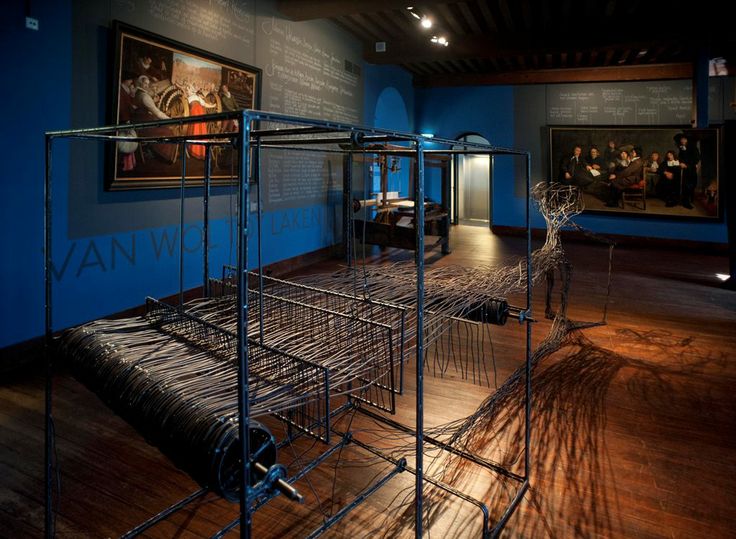 Oil paintings by Jan Wolkers
Jan Hendrik Wolkers was a Dutch author, sculptor and painter. He is sometimes referred to as one of the "Great Four" writers of post-World War II Dutch literature. His vibrant paintings, constructed from small paintstrokes hang just beneath the stairwell in Museum de Lakenhal. Wolkers was inspired by the colours of nature on Texel. It is hard to capture the detail of the paint strokes but Wolker's pieces are very impressive!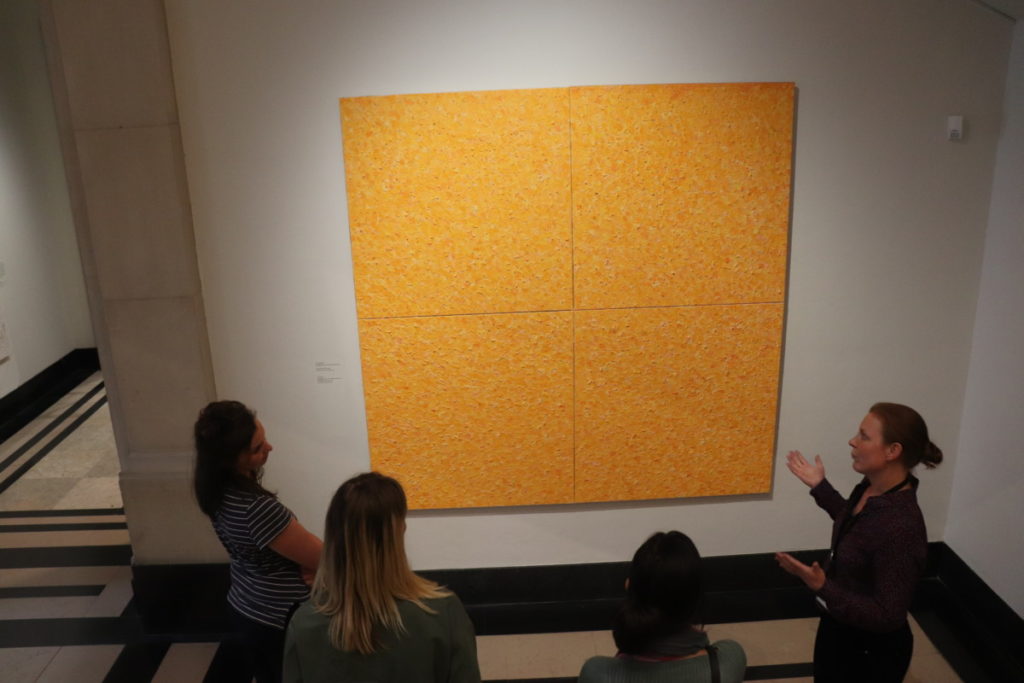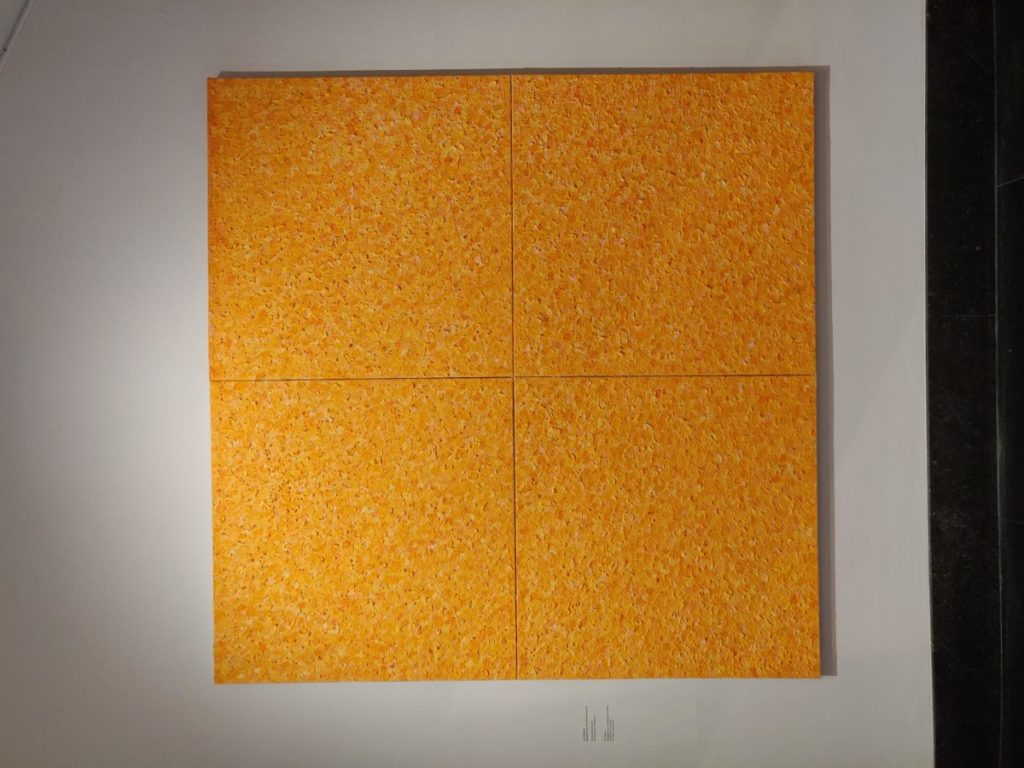 So what are you waiting for? Head along to this fantastic museum and come out as an art pro! It is open from Tuesday to Sunday 10am – 5pm and welcomes anyone and everyone whether you're from Leiden, Europe or another country!
Have you already got your Museum de Lakenhal fix? Do not fear!  Leiden has 13 other great museums to visit and so many delicious cafes and bars you can ponder all art knowledge once you're done.