Let the Film Frenzy Begin: It's Time for The IFFR
Now in its 48th year, the International Film Festival Rotterdam is back for 12 more days of ground-breaking short, midi and feature-length films. The festival, whose first opening night on the 28 June 1972 in Rotterdam was attended by 17 people has now become one of the largest audience and industry-driven film festivals. Last year some 500 films from over 50 countries were seen by more than 330,000 people.  
IFFR info:
From Wednesday 23rd January until Sunday 3rd February the festival will be running in Rotterdam. Screenings will be held in various locations throughout the city center, with the festival's central box office situated in 'de Doelen'.  Tickets can be bought at these locations as well as online. What's more, tickets that have not been sold 30 minutes before the screening will be sold for half price! 
Meanwhile, in Groningen, the festival kicks off a week later on Wednesday the 30th January. A selection of IFFR films will be screened at Groninger Forum Film Theater, the Grand Theatre, Der Aa-Kerk and VERA.  
The impressive program is divided into four sections, each with its own unique aspect and mood. 'Bright Future' encompasses the festivals main competition categories, 'Voices' focuses on bold storytelling, 'Deep Focus' takes an in-depth look at film-making and film art while 'Perspectives' explores the themes of this year's festival.  
Information about all the films on offer as well as trailers are available online, but here are some of my top picks: 
 No Coração do Mundo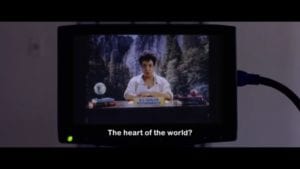 This Brazilian film follows the lives of the inhabitants of Contagem, the poor district in which both the film's directors grew up.  
 

Vox Lux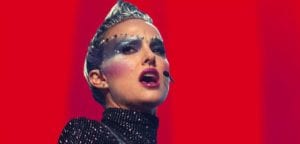 Starring Raffey Cassidy and Natalie Portman this drama has gained recognition as an unconventional and visually spectacular drama. 
 Take Me Somewhere Nice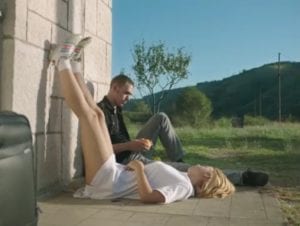 The passing of Alma's father takes on a road trip to Bosnia.  Along the way she connects not only with her country of origin but also with herself. 
 Tel Aviv On Fire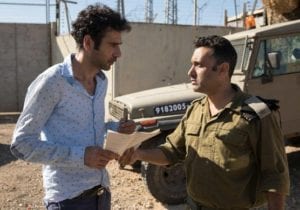 The Arab-Israeli conflict tackled in a refreshingly light, almost comical way. 
And if you can't make it to Groningen or Rotterdam for the festival, don't worry! With IFFR Unleashed you can watch an ever-growing selection of captivating international, independent and award-winning films from the comfort of your own home. A subscription will cost you €7,50 per month, while individual films can be watched for €5.
Will you be attending this year? Let us know in the comments.