The much awaited new Pakhuismeesteren food hall in Rotterdam, aptly named the Foodhallen, has finally opened its doors today (Friday) and we are super excited!
We already have Fenix Food Factory and the Markthal, but another great food hall is about to hit Rotterdam's streets. Behind De Rotterdam, lies Pakhuismeesteren and that's right where the Foodhallen (you might know their counterpart from Amsterdam already) has opened up.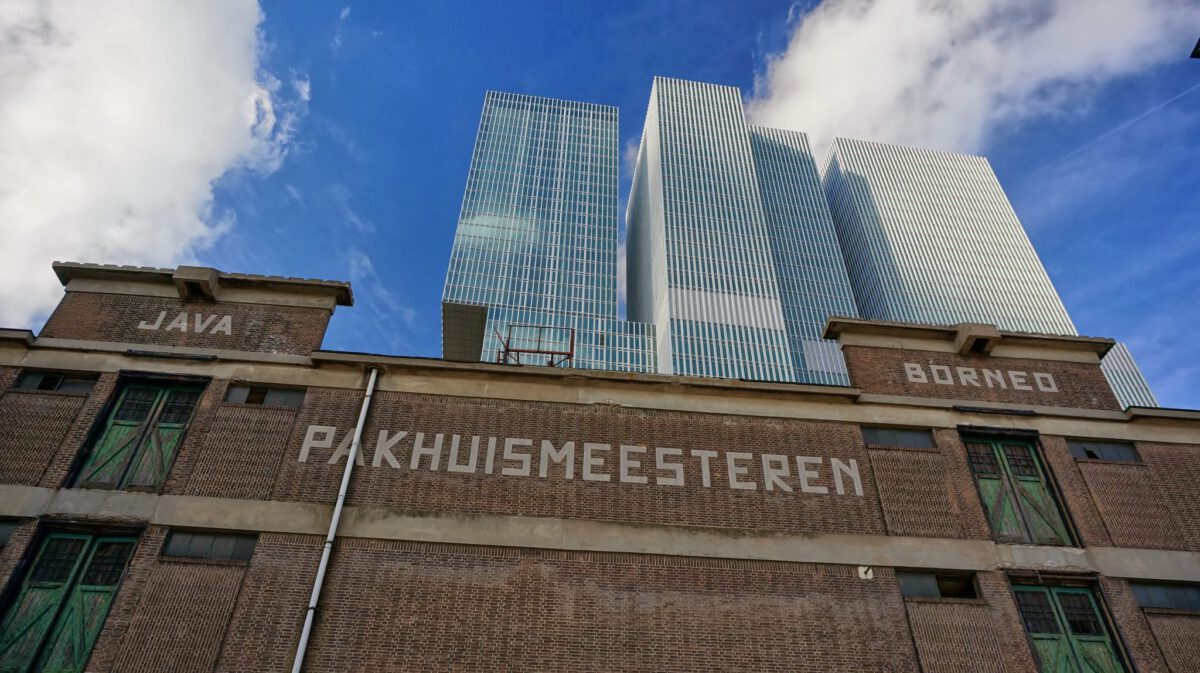 Pakhuismeesteren has a lot of trading history, as it was home to the Pakhuismeesteren van de Thee company, where tea and nuts were stored from the former colonies. Since then it has been left unloved, despite it being a pretty cool building. Well, since today it is home to a new food hall and hotel! Inside there will be 15 food stalls. (Note: not all of these will be opening up today though, but most do).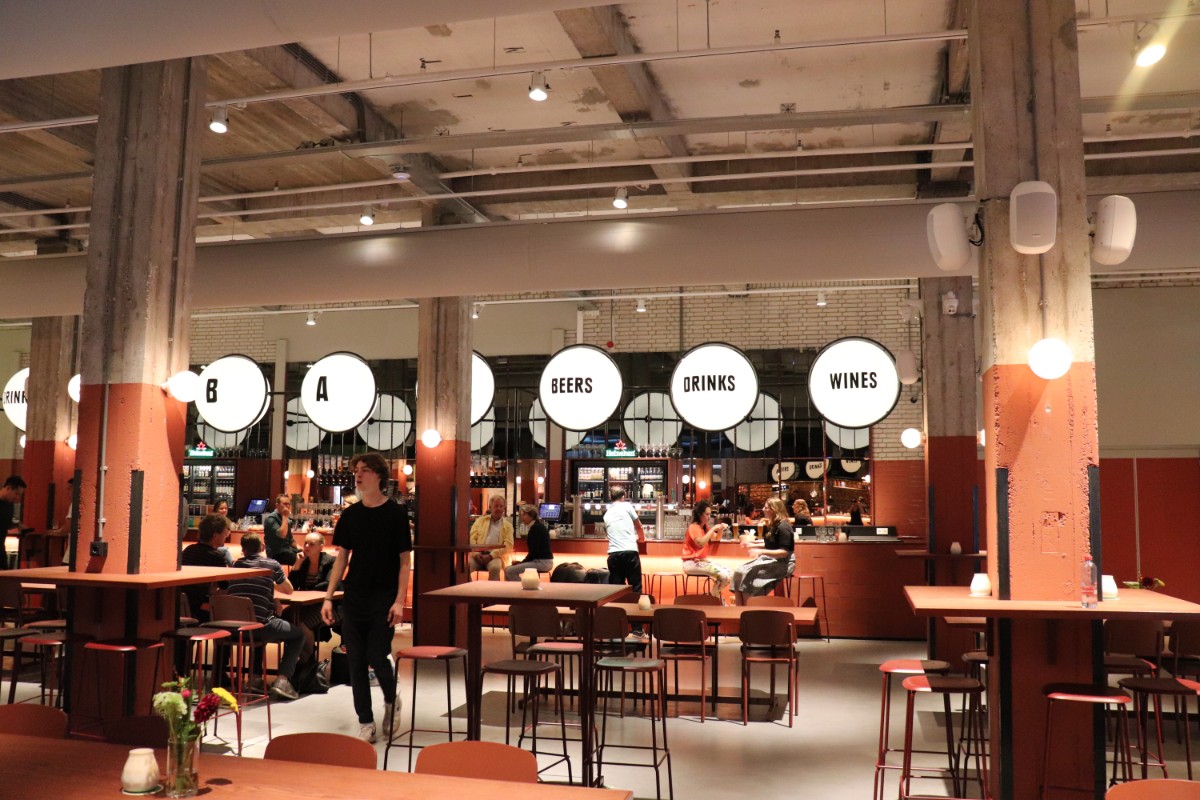 What makes this food hall in Rotterdam different?
The food in the food hall is very diverse: you have your much-loved pizza, Vietnamese food, a seafood bar and more. This is now the ideal way to dine, as you can cater to every taste, no matter how diverse your friendship group may be. It's particularly become popular with the younger generation and I can see why. I never really thought of going to a food hall like this until coming to the Netherlands and they are cheaper than dining in a restaurant, you can have some drinks in an equally as trendy environment and it's a great atmosphere. The Pakhuismeesteren will be even better though, as there are 3 bars and every Tuesday night, there will be live music, followed by a DJ on Friday and Saturday's. It's going to be awesome!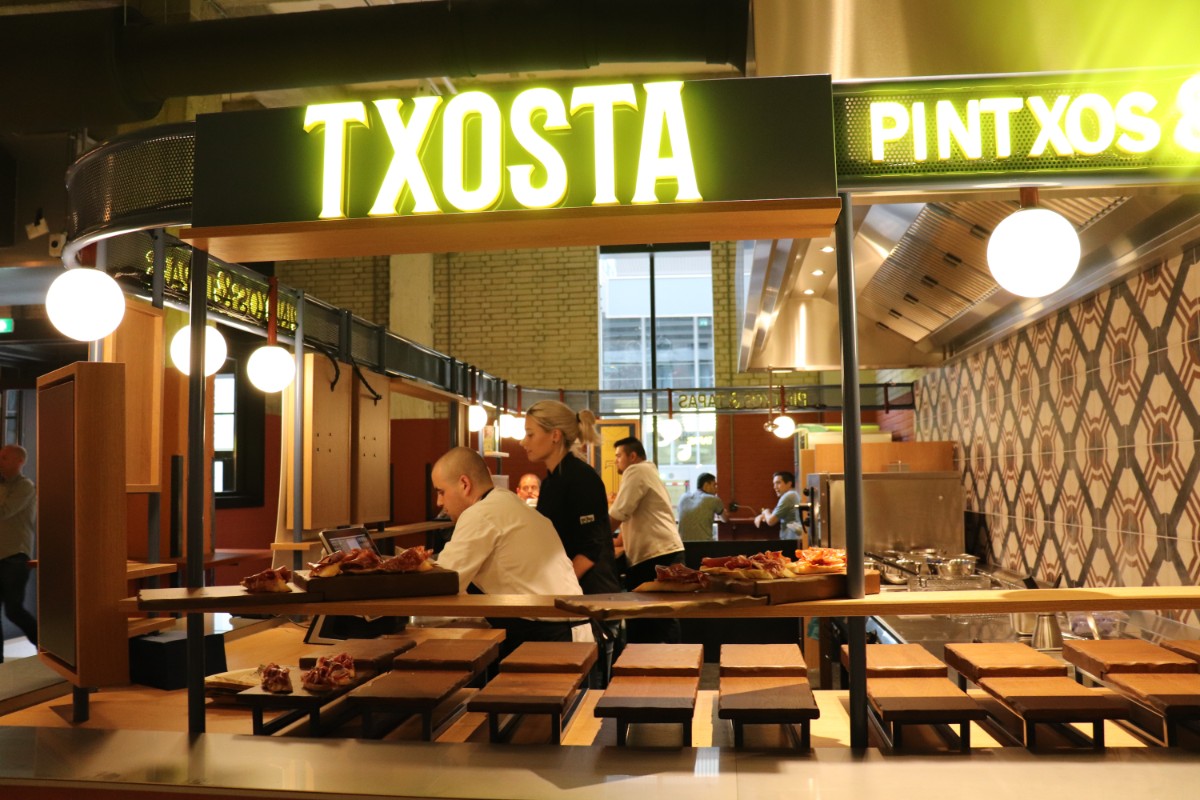 Pakhuismeesteren has still kept its 'industrial' look – with the unfinished ceilings and original concrete pillars to give it some character. This is inspired by the old ship's canteen when sailors would sit along long wooden tables and chairs and have their lunch. Well, the same is happening here, but spruced up and taken back to the 21st Century (think marble and giant lightbulbs).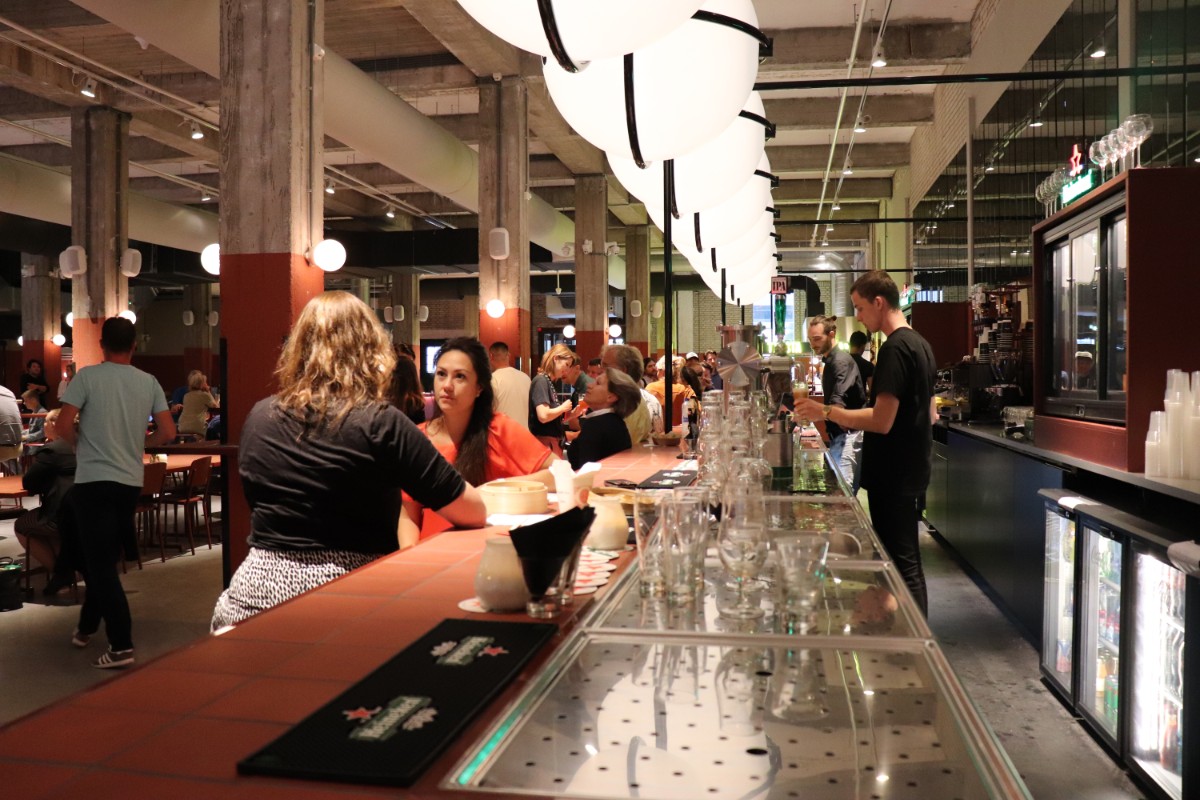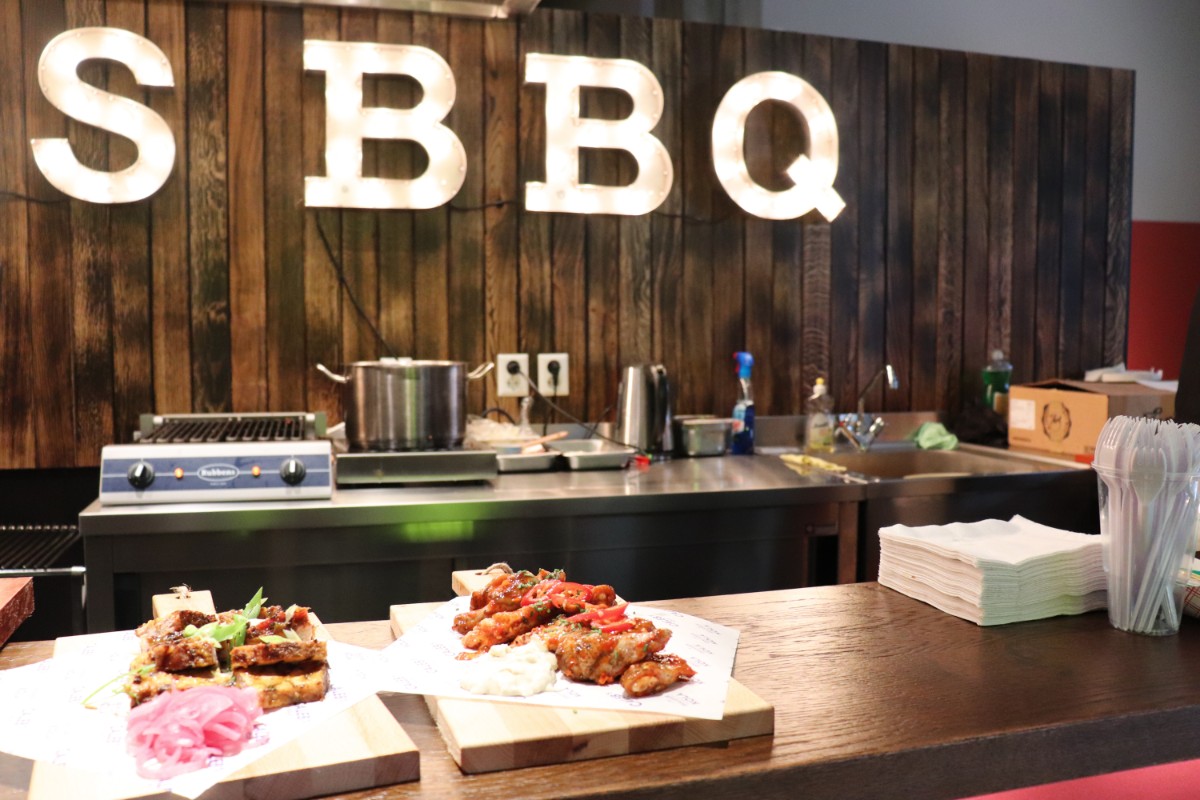 So, what food stalls will be there at the Foodhallen Rotterdam?
Ten to Three Bakery: Cupcakes and lots of Rotterdam sweets
Txosta: All about Spanish Pintxos (est. bt ex-El Bulli chef Alvaro Martinez)
VietYam: Authentic Vietnamese food
Foodshed: Delicious 'star' street food
Bar Pulpo: Seafood, seafood, seafood!
Roffa Streetfoodbar: Think delicious smoked BBQ food
Taqueria Lima: All varieties of tacos – authentic Mexican food
Indonesia: Authentic Indonesian food
Baomazing: Chinese street food (steamed boas and dim sum)
Bavette Ballen & Burgers: Think delicious burgers and bitterballen (even burgers named after Rotterdam, try the 'havenbaron')
La Pizza: Serves authentic stone oven pizza and antipasti, mmm
BACKYARD: Flavoursome Vegan dishes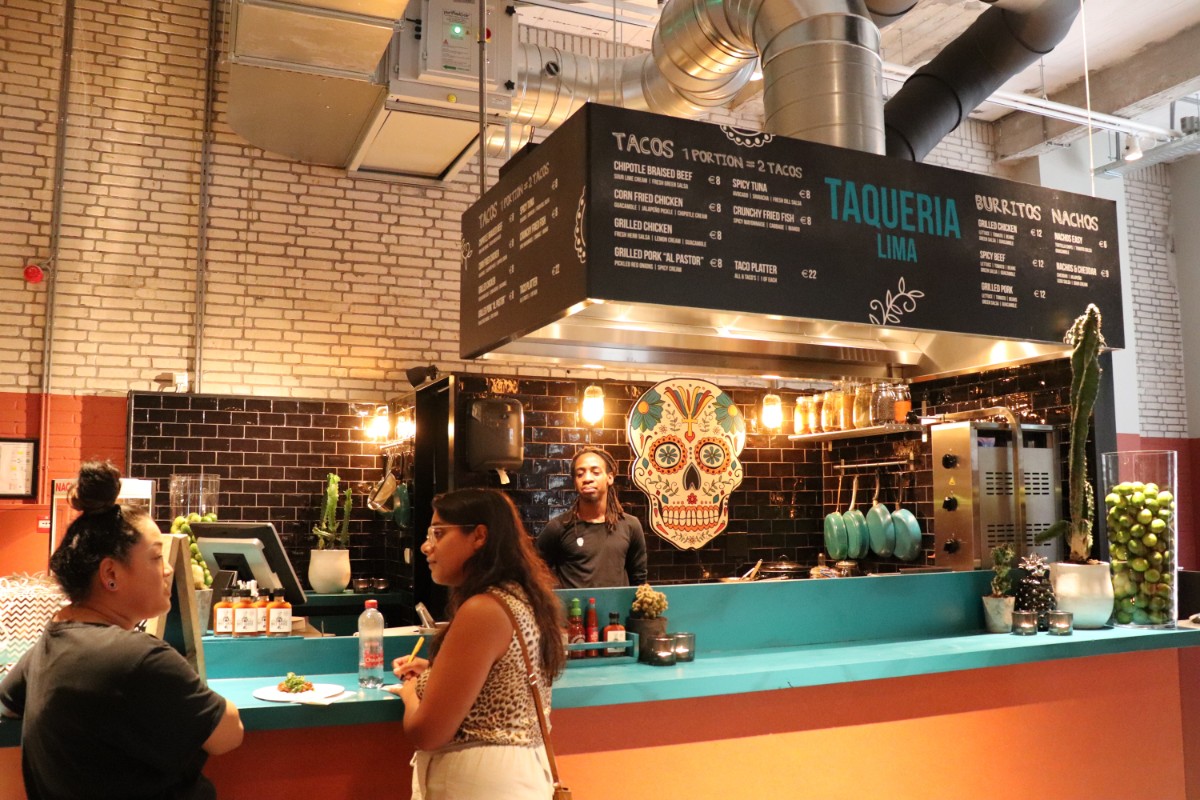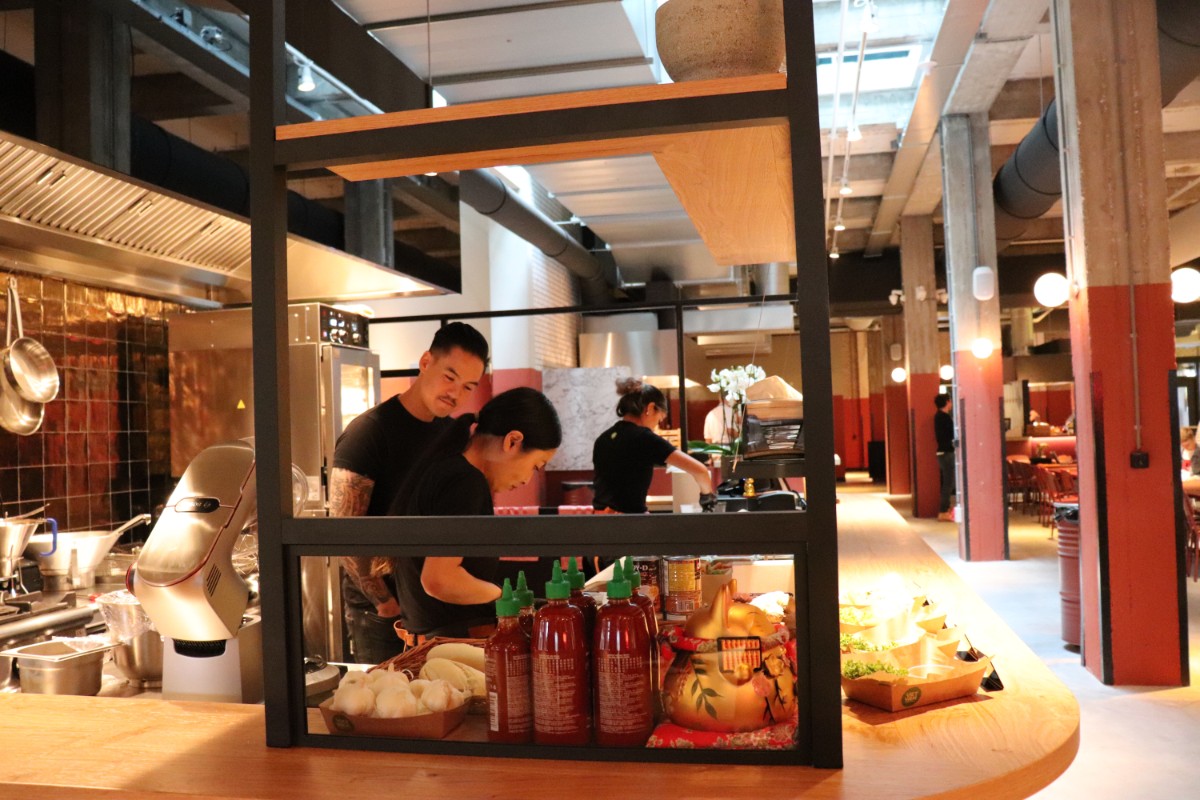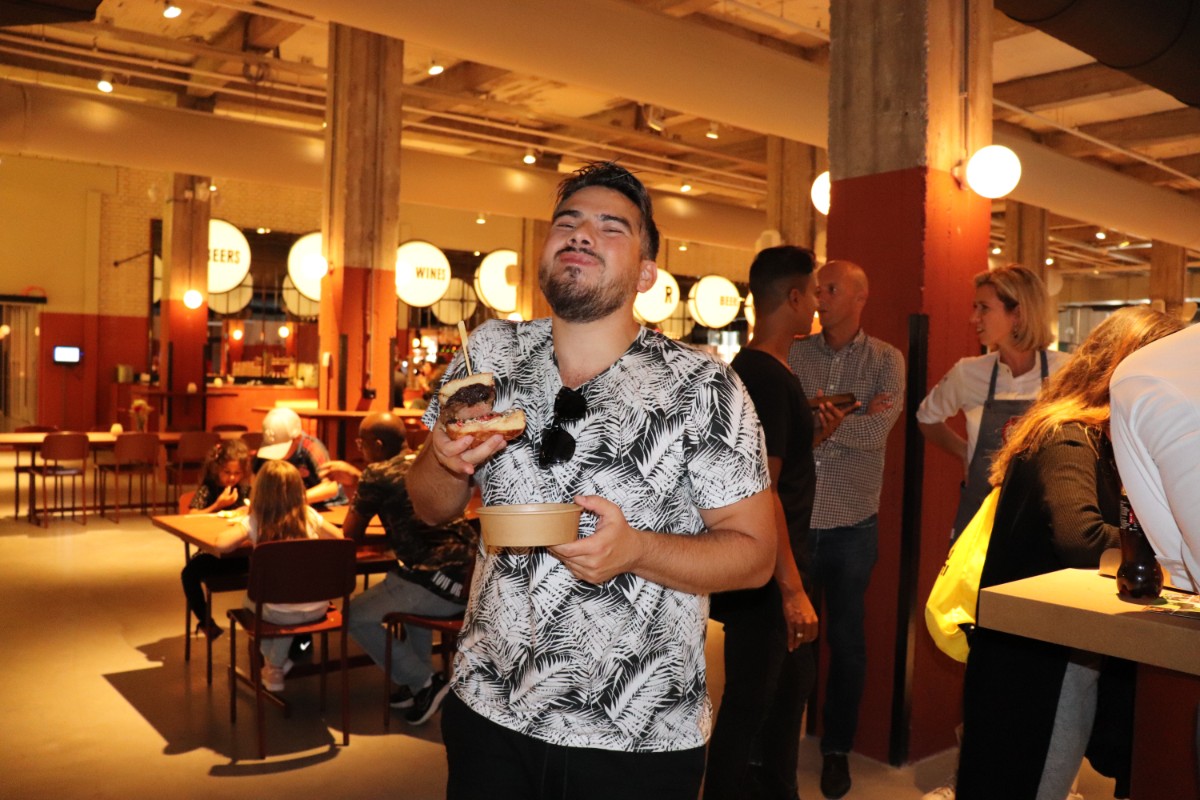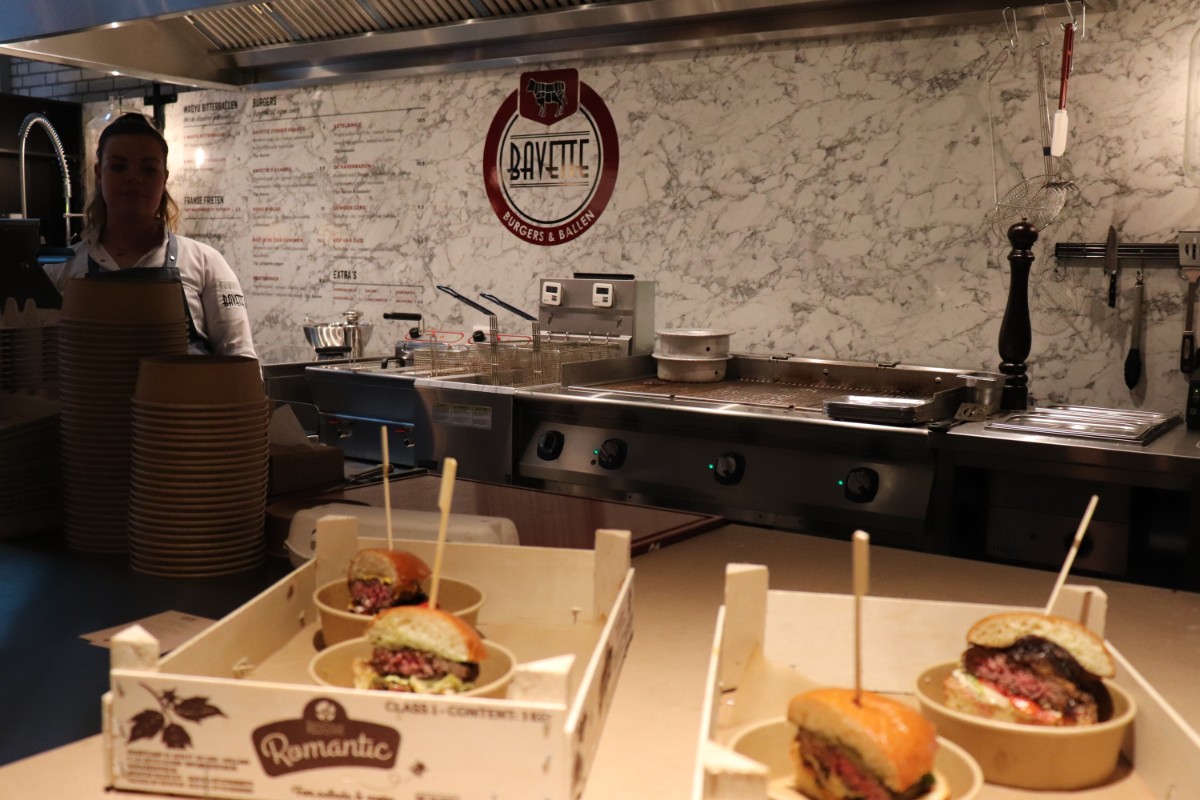 There will also be regular bars (selling a variety of different beers and Gin-Tonics of course), a coffee bar selling some much-needed coffee and more. Tables will also be equipped with plug sockets, so it's the perfect place to 'work from home.'
See you there! (Wilhelminakade 52-58, 3072 AR Rotterdam)
Will you be visiting the new foodhallen at Pakhuismeesteren in Rotterdam? Let us know in the comments.