Going to fly from Schiphol this weekend? Well, better check again, as there are huge problems with reaching Schiphol by train.
Due to maintenance work (ProRail are renewing the power supply), some trains will stop running completely. On Saturday, Schiphol airport, Amsterdam Sloterdijk and Amsterdam Zuid will not be reachable by train at all.
On Friday and Sunday there will be no intercity direct from Rotterdam to Amsterdam central. Or any train from Leiden to Schiphol!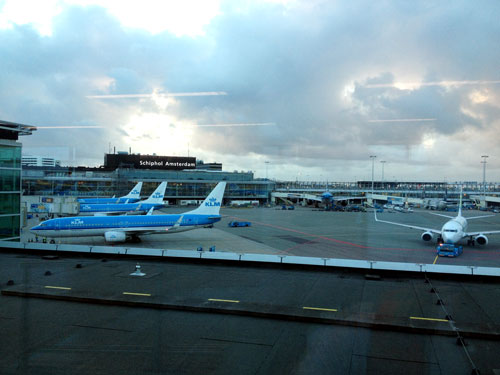 Limited trains over the weekend
The sprinter and normal intercity will be running on Friday and Sunday to Schiphol. With the right planning, and – you know – tonnes of luck, delays should be no more than 15-45 mins. You can plan your trip with the NS reisplanner (or try praying).
A modified timetable (with round trips, additional transfers and the occasional train) is also applicable on various routes in North Holland and Flevoland.