Nothing screams Christmas holidays like the Winter Wonder Weeks in Leiden. Get ready for weeks and weeks of joy and festivities!
The Winter Wonder Weeks in Leiden combine Holland's best holiday events. Every year, Leiden transforms into a magical Christmas town with a ton of festive decorations to help get you into the holiday spirit. The entire town is beautifully illuminated with Christmas lights on trees, small lights alongside bridges and garlands in the streets. And of course, no fairy tale town is complete without a large Christmas tree in the city center.
But what makes the Winter Wonder Weeks in Leiden even more special are the numerous events starting in November, and lasting until all the way in January. Here are 7 of the best events during Winter Wonder Weeks in Leiden 2018. For the full list, you can just simply check out their official page.
#1 The arrival of Sinterklaas and House of Sinterklaas (from 24th of November)
Every year, the holiday seasons officially begin with the arrival of Sinterklaas. This year, Leiden will be welcoming him on the 24th of November. On that day the streets of Leiden will be hustling and bustling with excitement! But most excited of all will be his biggest (yet smallest) fans – the children! So if you have a little munchkin of your own and Sinterklaas is not coming to your town in particular, then Leiden is the perfect destination. The Sint is expected to arrive in Leiden 12:00. He will get on his horse Amerigo at 12:45 to start his tour of the city center at 14:00. Finally, he will arrive at the Hooglandse Kerkgracht where you will have the opportunity to shake hands with Sinterklaas until 16:00.
Alongside this, from Sunday 25 November until Tuesday 4 December you can visit the House of Sinterklaas. It will be open for visitors daily from 12:00 – 17:00. While there, you can get busy with arts and crafts and create some beautiful Christmas themed decorations. You can also try being one of the Sint's helpers and climb the practice-roof. And if you are feeling a bit competitive, then you can dance to Sinterklaas tunes or earn a Pietendiploma. Whether you already live in Leiden or you're just passing by, be sure to pay the House of Sinterklaas a visit!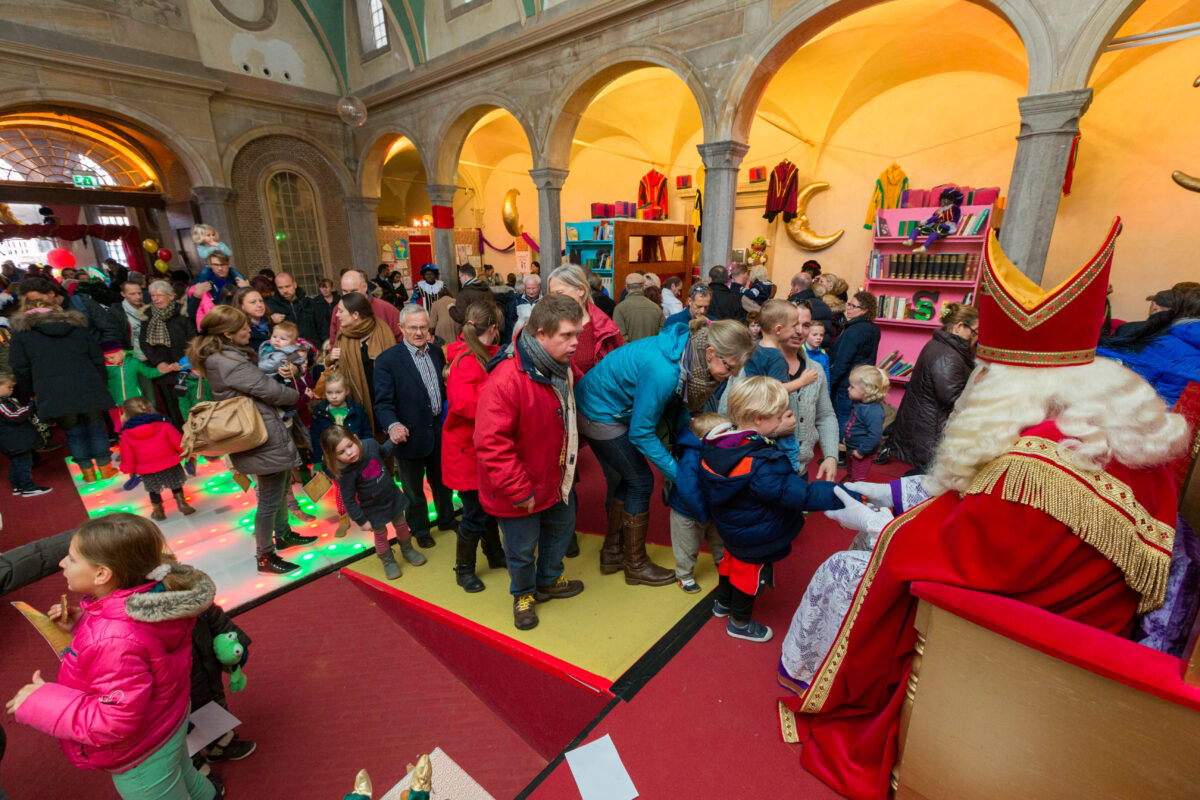 #2 Visit pop-up restaurant Bårr (7th of December – 6th of January)
Now, this is certainly something unique! Pop-up restaurant Bårr is a Scandinavian restaurant in Norwegian Viking tents. Inside is a fire, cozy furnishings and a Christmassy atmosphere. The food is delicious and there are even food and other programmes for children.
The whole thing is inspired by the Sami people from Lapland, who move from place to place with their teepees. This will mimic that idea and 3 teepees will be erected on the Stadhuisplein. It will be open for lunch and dinner Monday – Wednesday 12:00 – 22:00 and Thursday – Sunday 12:00 – 23:00. Go their website for more info and for reservations. Mmmm, lekker!
#3 Floating Ice Rink (8th of December – 6th of January)
You thought an ice rink was fun? But how would you feel about a floating ice rink? That's right, this year once again Leiden will have a floating ice rink right in the heart of its city center. It will be open to the public from the 8th of December until the 6th of January from 9:00 to 21:00. For € 8.50 everyone can skate in the ice rink during the whole day! The price also includes the skates! Not to mention that the ice rink is located near shops, restaurants and cafes, so you can always jump out for a cup of hot chocolate. So grab your friends and family, put some extra padding on your butt, and head on over to Leiden's floating ice rink. Because no winter fairy tale is complete without a bit of ice skating.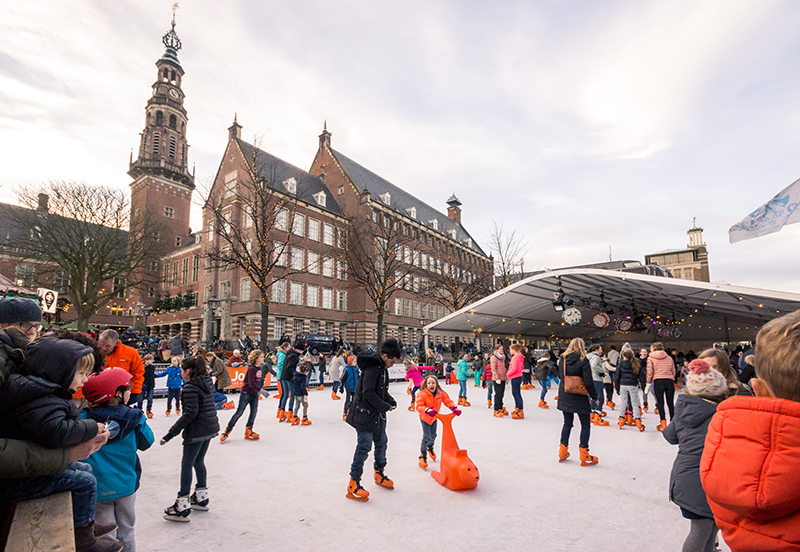 #4 Floating Christmas Market (14th of December – 25 of December)
If a floating skating rink wasn't impressive enough, how about a floating Christmas market? Every year, as part of the Winter Wonder Weeks in Leiden, there is a magical Christmas market. Featuring cozy chalets where you can buy gifts, as well as hot chocolate and Dutch green pea soup just to get you into the Christmas spirit of the Netherlands. It is not only located right in the city center of Amsterdam, but it is also next to floating ice rink!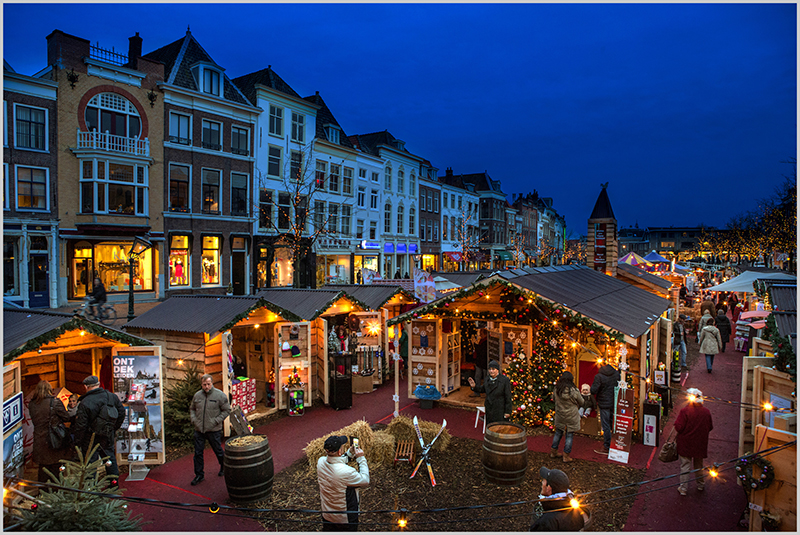 #5 Nostalgic Fun Fair (14th of December – 6th of January)
Nothing gets you into the Christmas mood like all the festive music and light at a fun fair. That is why this year once again the Winter Wonder Weeks in Leiden are holding a nostalgic fun fair. You can find the fair at the Hooglandse Kerkplein from the 14th of December until the 6th of January. It will be open to the public every day from 11:00 – 20:00. Aside from having some good old-fashioned fun, you will also be able to enjoy some delicious sweet waffles with a glass of chocolate milk.
#6 Korenweekenden Music Festival (15th of December – 23rd of December)
Want to really get into the Christmas spirit? After a successful year last year, the 'Korenweekenden music festival' returns for 2 weekends this time. Around 30 different choirs will be singing over the chorus (sorry, bad pun, course) of the 2 weekends. So if you want to enjoy the festivities in Leiden, then this is definitely one way to do it.
For the complete programme and locations of this, check out the BplusC Facebook page – they'll keep you updated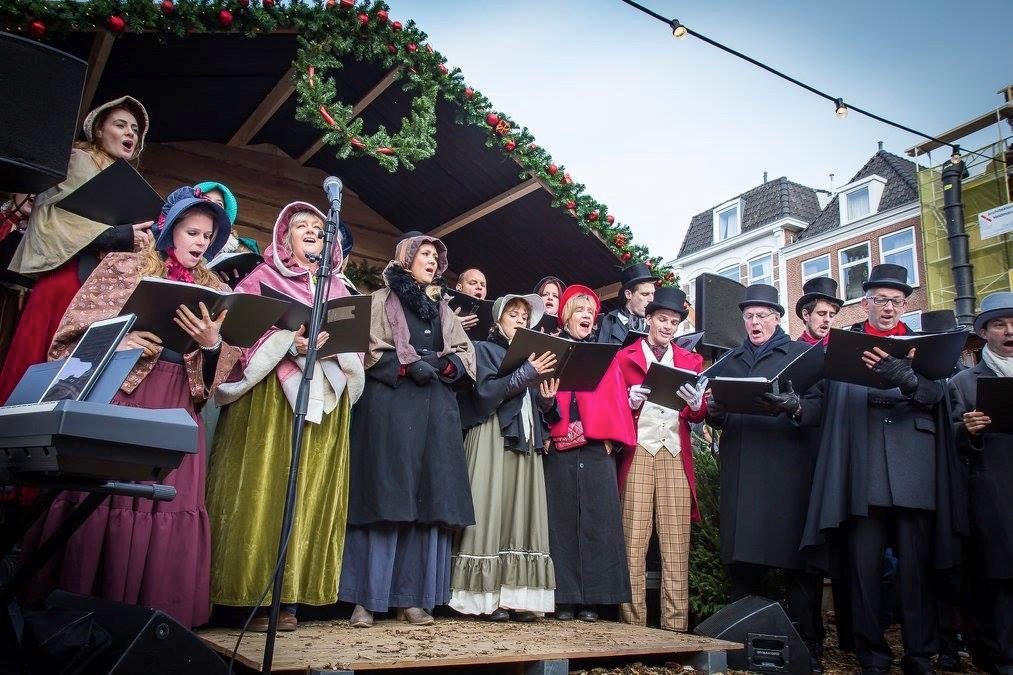 #7 Winter Stories Pieterskwartier (15th of December – 16th of December)
If you want to immerse yourself in some Victorian-era festivities, then come to this. They'll be street theatre throughout the neighbourhood. How will this work? Well, the whole place will be illuminated with lanterns, a wood fire, people will be dressed up, they'll be choirs and mulled wine. You'll be able to hear winter stories. It's basically like being transported back in time (in a good – non-starving – way). This will be modelled on 'A Christmas Carol' by Charles Dickens.
It's definitely not one to be missed! For more information – check out their event on Facebook.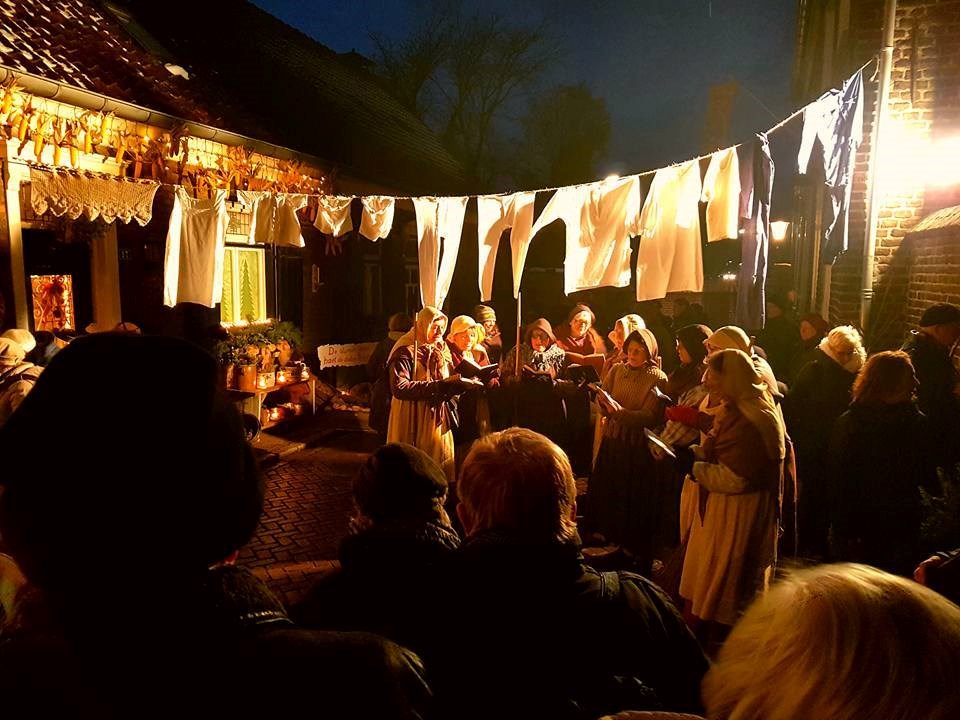 #8 Santa Run (21st of December)
If you haven't heard already, then you should definitely know that the Santa Run is one of Holland's best charity events. It takes place every year in 60 different cities, and the participants raise money for the Kidney Foundation, as well as other local charities. There are two ways to enjoy the Santa run: you either participate in it, or your cheer from the sides! Either way, it's a ton of fun.
If you wish to take part in Leiden's Santa Run with 999 other participants in Santa outfits, you can sign up now! You will be able to pick up your number and Santa suit in mid December, and then on the 21st it's time to run, run, run! The Santa run will officially begin at 18:00 after a start shot by Leiden's mayor Lenferink. So make sure to join in on the fun, and have your kid's mind blown by all the Santas running around the city.
Will you be joining the Winter Wonder Weeks in Leiden? Let us know which events you're most excited about in the comments below!