Jute bags to promote happiness in a stressful world
The jute bag. A bag that was once used to ditch plastic, is now used for much more than just that. A jute bag can be a fashion statement and most of us have at least one of them designed with pretty flowers or something on it.
Well, Zalando came up with an awesome idea of running a competition to create a Jute bag design that will have a positive impact on your happiness. Think about it, they are used for many different purposes – to put your groceries in, to put your lunch in when you're on your way to work, to carry your schoolbooks if you're heading to university. If there was a design that made you feel a little happier with the stresses of adult life, then that can only be a good thing, right? The theme is Work-Life Balance so anything that would make you step back and take a deep breath. Adulting is hard, man.
The Zalando Lounge Design Competition
Calling all designers, creative folk and students to apply! If you're interested in creating a jute bag which will enhance your happiness, then this is the competition for you. Your design should be super creative, practical and relevant to the theme. The design can also be anything, from a comic strip, to an illustration of yourself.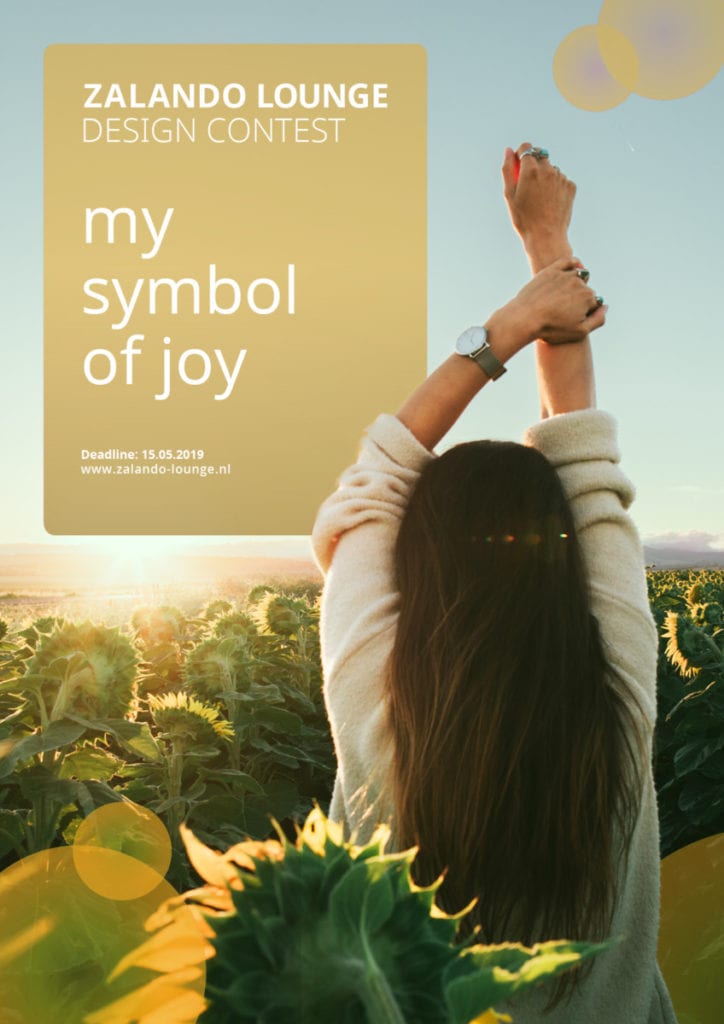 The prices are great as well (who doesn't want an extra 1,000 euros in the bank?), plus you'll have your symbol of joy.
The three best entries will be rewarded with prizes and vouchers:
1st Place: € 1000, – + Zalando Lounge voucher with a value of € 300, –
2nd Place: € 500, – + Zalando Lounge voucher with a value of € 200, –
3nd Place: € 250, – + Zalando Lounge voucher with a value of € 100, –
Make sure you apply before 31st August 2019! For more information, head to the Zalando Lounge.
Will you be applying? Let us know in the comments!
*we've teamed up with Zalando to bring you this post
Feat pic: @kyawthutun - Unsplash