Do you want to rent a bicycle in the Netherlands but have no idea where to even begin? We hear ya, renting a bicycle in Amsterdam or any Dutch city can be a daunting prospect. Well, DutchReview has the fastest and easiest solution for you when it comes to renting a bike in the Netherlands- BimbimBikes! But first, let us get started on why renting a bicycle is the perfect way to discover a Dutch city.
Why would I need to rent a bicycle in the Netherlands?
If there is one thing you need to know about the Netherlands, it is that everything in life happens on two wheels! Amsterdam itself is a bicycle paradise! Need to meet up with friends? Go with your bicycle! Need to go grocery shopping? Go with your bicycle! Don't feel like paying for expensive car parking spots? Go with your bicycle! It is literally one of the easiest (and sometimes fastest) ways to get around Holland. Unless, of course, you hate being rained on while desperately trying to keep your balance against strong gusts of wind. But hey, it's all a part of the Dutch experience! Here are a few reasons why you may need to rent a bicycle in the Netherlands.
#1 Renting a bicycle in Holland is the most touristy thing to do (but still chill asf)
Honestly, one of the most Dutch things you can do while visiting the Netherlands is exploring via a bicycle. Not only does it get you into the spirit of living in Holland, but it also helps you burn some calories while on vacation (so you don't feel guilty eating all that cheese and potatoes). Of course, if you're just visiting for a while, you absolutely do not want to buy a bicycle just for a short period of time. And while there are many places that rent out bicycles to tourists, you want to make sure that you don't end up getting scammed.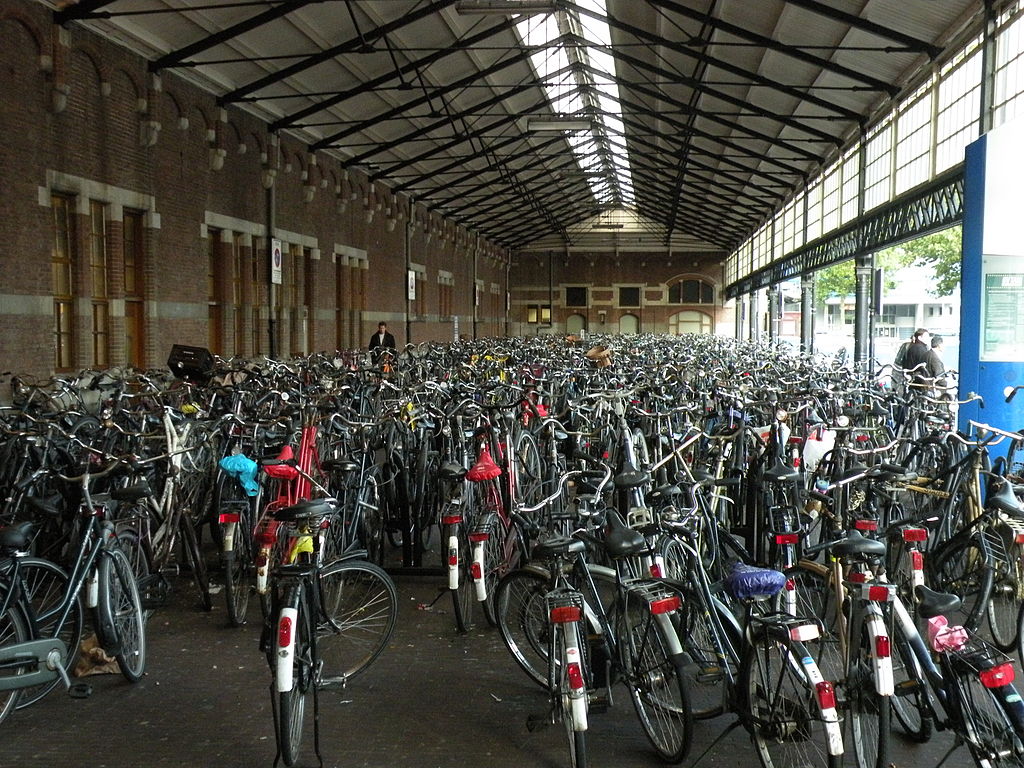 The 'OV-fiets' is a solid option, but sometimes somewhat hard to rent for a visitor. We're also into BimbimBikes! Not only is it an established company, but they are also global. So you can use their services even outside of the Netherlands.
#2 It is easier to go around the Netherlands if you rent a bicycle
That is correct! Cycling is the easiest way to go around any city in the Netherlands. Traveling by car, unfortunately, is not always the best option. You can get stuck in traffic, finding parking spots is a pain in the butt (and it's expensive!), not to mention paying for petrol can also be quite costly. It gets even more expensive if you're renting a car just for your trip! But having a bicycle eliminates all of that! No traffic, no problem with finding a parking spot, no petrol needed, and renting a bicycle in the Netherlands is a whole lot cheaper.
#3 Renting a bicycle in the Netherlands is a good alternative if you're bike gets stolen
If you have lived in Holland for awhile, then you are perfectly aware of the pain one experiences when having their bicycle stolen. Not only does it ruin your mood for weeks, but your whole commuting routine gets flipped upside down. Not only do you miss your old bike, but finding a new bicycle in the Netherlands that is just as good takes time. And if you're absolutely horrified of public transport and hate being squished in a small compartment among many other people, then you need a fast alternative solution.
In comes BimbimBikes, our rental partner 🙂 Because who said that Bimbim Bikes is just for tourists? You can also use their services in your time of need, just until you find your new soulmate bicycle.
How do I rent a bicycle in the Netherlands with Bimbim Bikes?
Renting a bicycle with BimbimBikes is very easy! Here are the steps:
You go to BimbimBikes' website
You choose your location and the type of bicycle you would like to cycle with
Their website then shows you a map of all the spots within your area where they offer Bimbim Bikes, as well as the prices for renting a fiets in a Dutch town

Tons of choices to rent a bike in Amsterdam

If you're looking for renting a bicycle within a specific price range, you can always adjust that in the left hand menu. And if you're not sure what you're getting for the different prices, BimbimBikes offer you images of the bicycles and their price so that you can make the best choice possible.
Once you have chosen 'the one' Bimbim Bikes asks you to pick the time and date of your bicycle reservation.
BimbimBikes also gives you the option of selecting a gender, as well as filling in your height details, to make sure that the bicycle you get will be just the right fit for you (short people like me can relate).
After that, you just have to fill in your details, complete your online payment, and voilà! Now you have a bicycle!
If you happen to change your mind and decide that you're in no mood to ride a bicycle around Holland, BimbimBikes gives you free cancellation up to 24 hours before pick-up.  So you don't need to worry about wasting your money, just because Dutch weather decided to be…well, Dutch.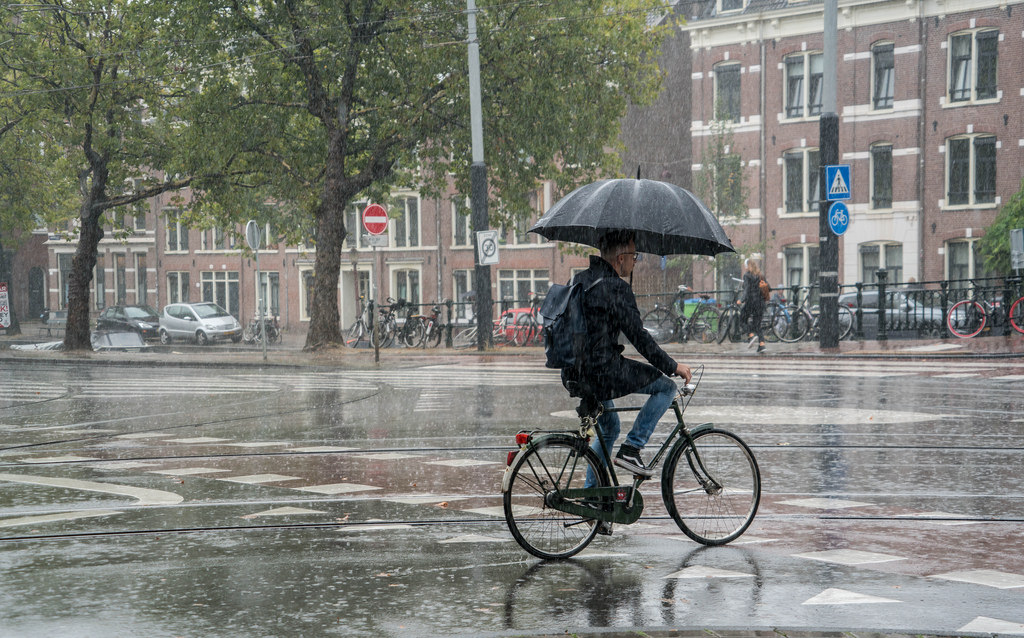 What makes BimbimBikes even more amazing, is that they are a platform that cooperates with more than 1650 bike rental partners all over the world. So if you enjoy cycling and staying healthy while visiting other countries, then renting a bicycle in the Netherlands with BimbimBikes is the perfect option for you!
* We've worked together with BimBimBikes on this article, if you rent a bicycle in the Netherlands through one of the links then we make a couple of cents so we can buy cheese and clogs – thank you very much. The DutchReview crew.