Delicious hotspots in Groningen
After some lekker food in Groningen? Check out these delicious hotspots in Groningen:
Pernikkel
Located near the Westerhaven shopping area, Pernikkel is the perfect spot for a post-shopping feast. With an exciting menu that changes every week and generous portions, you'll never get bored of this place. They aim to use sustainable ingredients as much as possible whilst still making their food delicious and healthy. Vegans and vegetarians are well catered for with plenty of tempting options available, including a meat free version of the famous Pernikkelplank.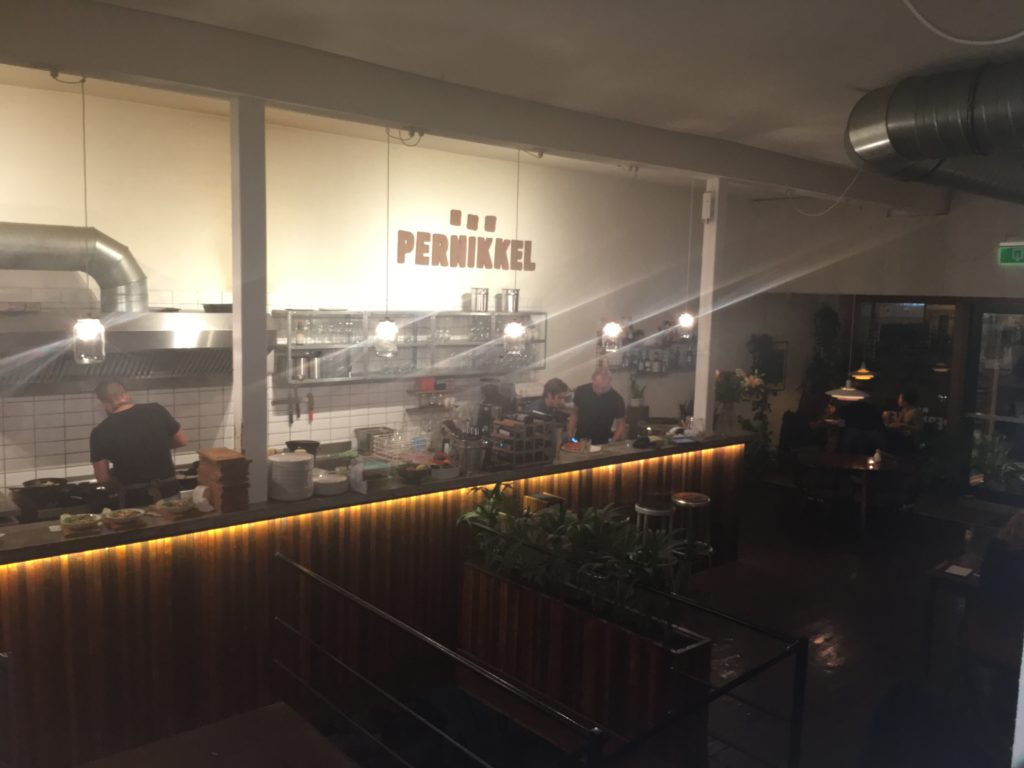 The atmosphere is really gezellig, with old movie posters adorning the walls and comfy sofas – there's a really chilled vibe. The philosophy behind the restaurant is the idea that food brings us together and that is really obvious in the decor and seating arrangements. There's plenty of spots to hang out with a larger group or cosy, dimly lit spots for a more intimate experience. The staff are super friendly and happy to recommend their favourite dishes of the week.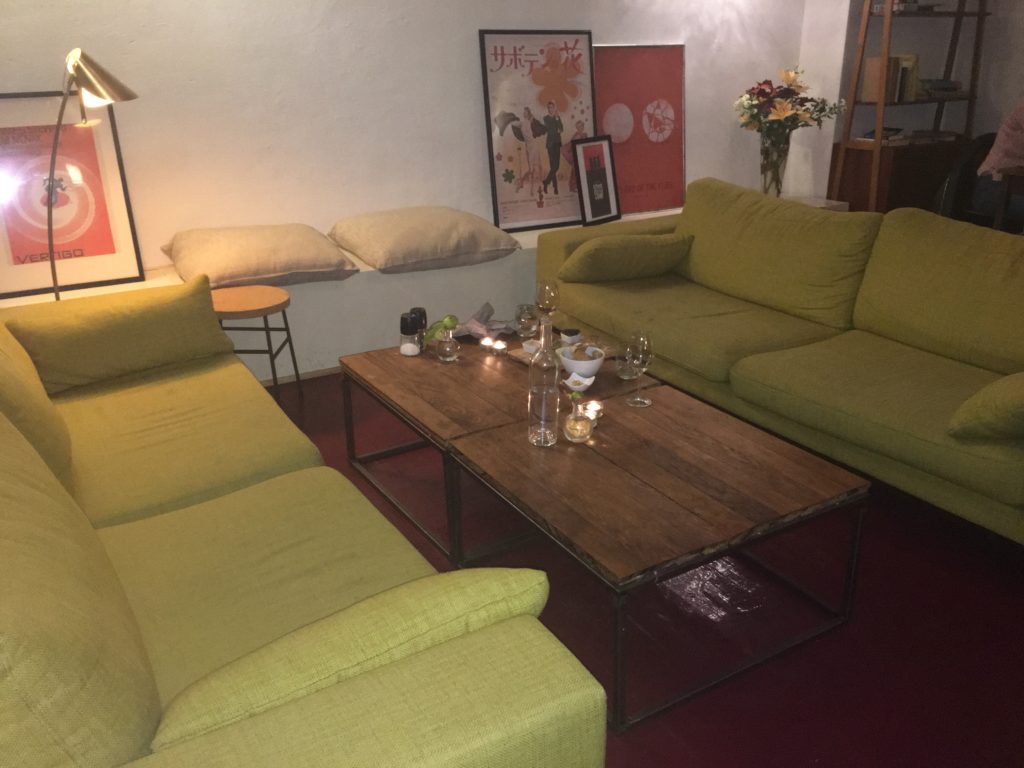 This Dutch reviewer had a sweet potato veggie burger which was served with fries and a salad. It was a delicious combination and left me so full I could only share a raspberry cheesecake for pudding. My fellow diner had the chicken burger which I'm told was also very tasty so I can say with confidence that Pernikkel will satisfy both meat lovers and veggies alike. Something which is not always so easy in the Netherlands.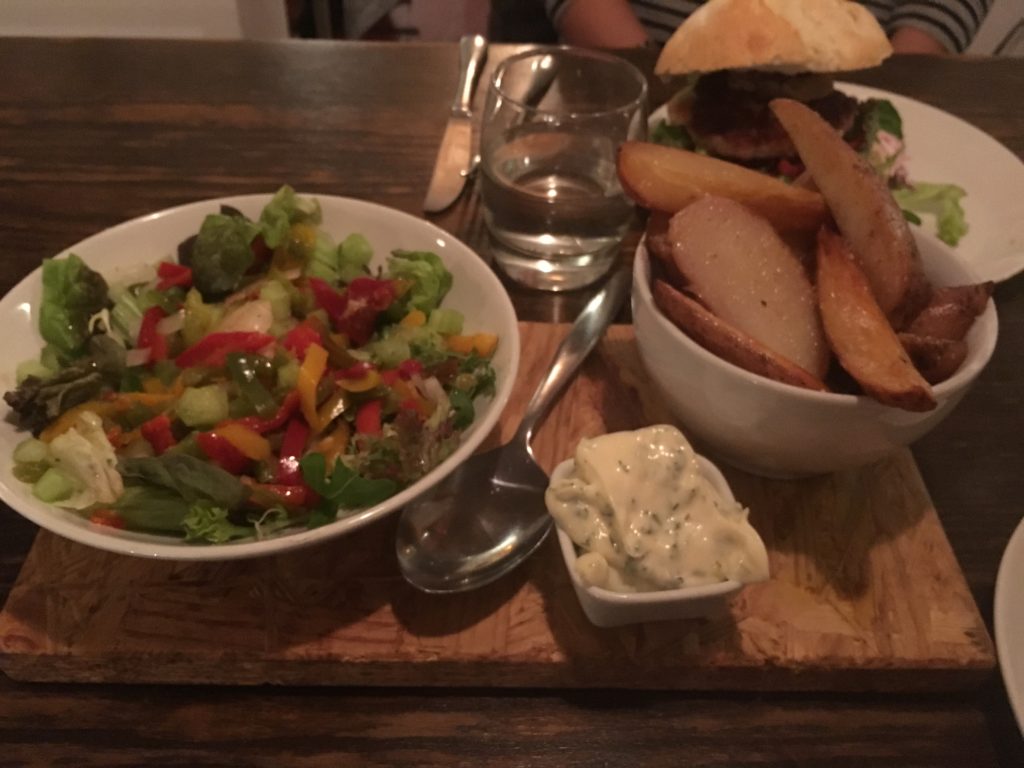 For a relaxed vibe and a nice, varied menu, give Pernikkel a try.
Address:
Aweg 2
9718 CS Groningen
Beer&
The name of this delicious restaurant tells you 2 things: first, where it is! Exactly, if you pronounce it à la dutch it is Beren, a quiet but central area close to the east end of Noorderplantsoen. Secondly, they have a soft spot for beer lovers. With dozens of varieties and a recommended beer for every dish, you are most certain to walk out happy and tipsy. And what about the amazing food? Local, well studied, with a fine taste that is going to impress you and your date!
Take a walk through the park to get yourself hungry cause you're in for a treat: without further ado, take a look at what you can dream of eating at Beer&!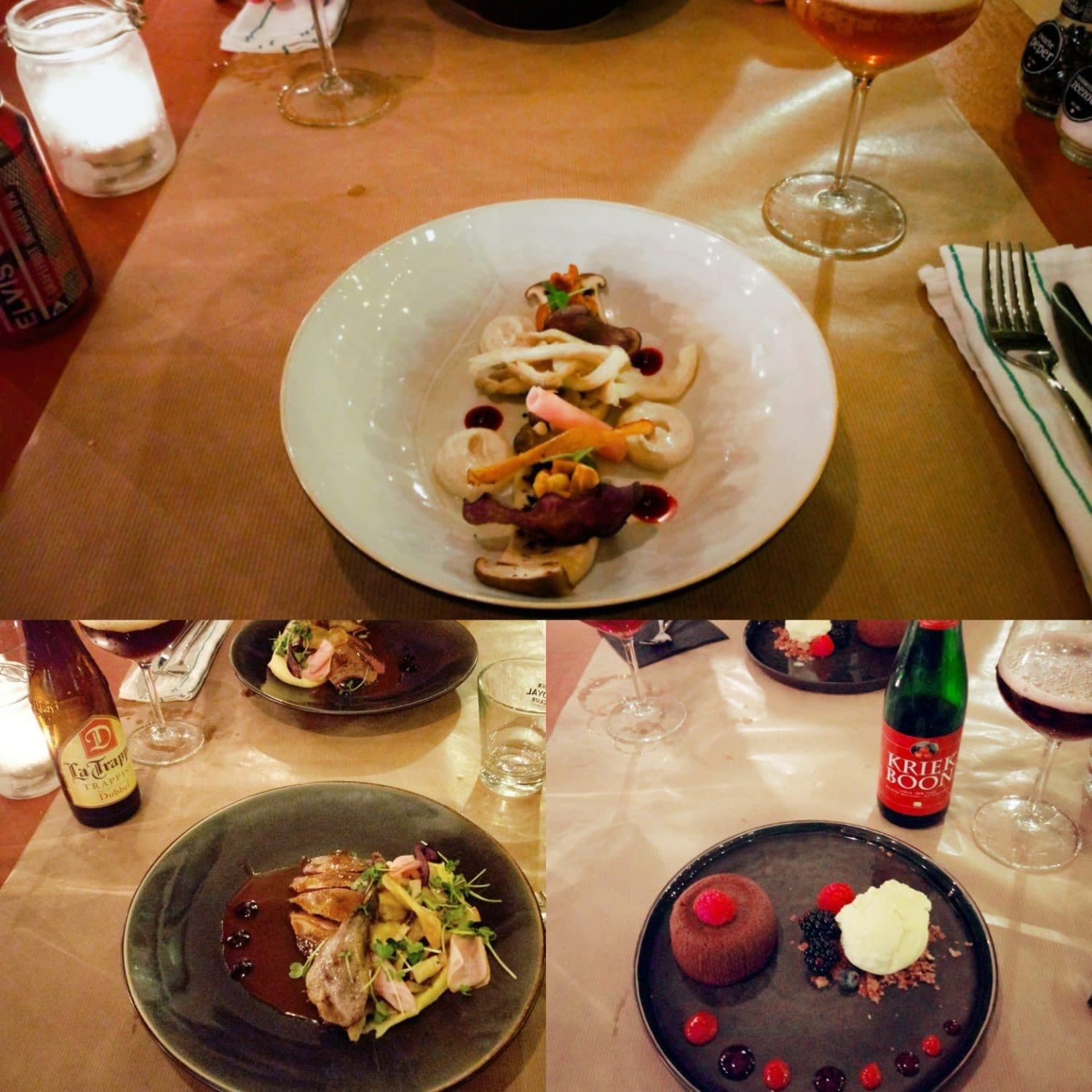 I know, I was drooling too. Such classy and tasty food. And unlike many fancy restaurants, you can walk out with a full belly without getting your wallet empty!
The atmosphere is undoubtedly gezellig and cosy, with interesting details that tell you more about the story of how Bjorn, Sjoerd, Jorn and Emiel joined forces to create this sweet spot.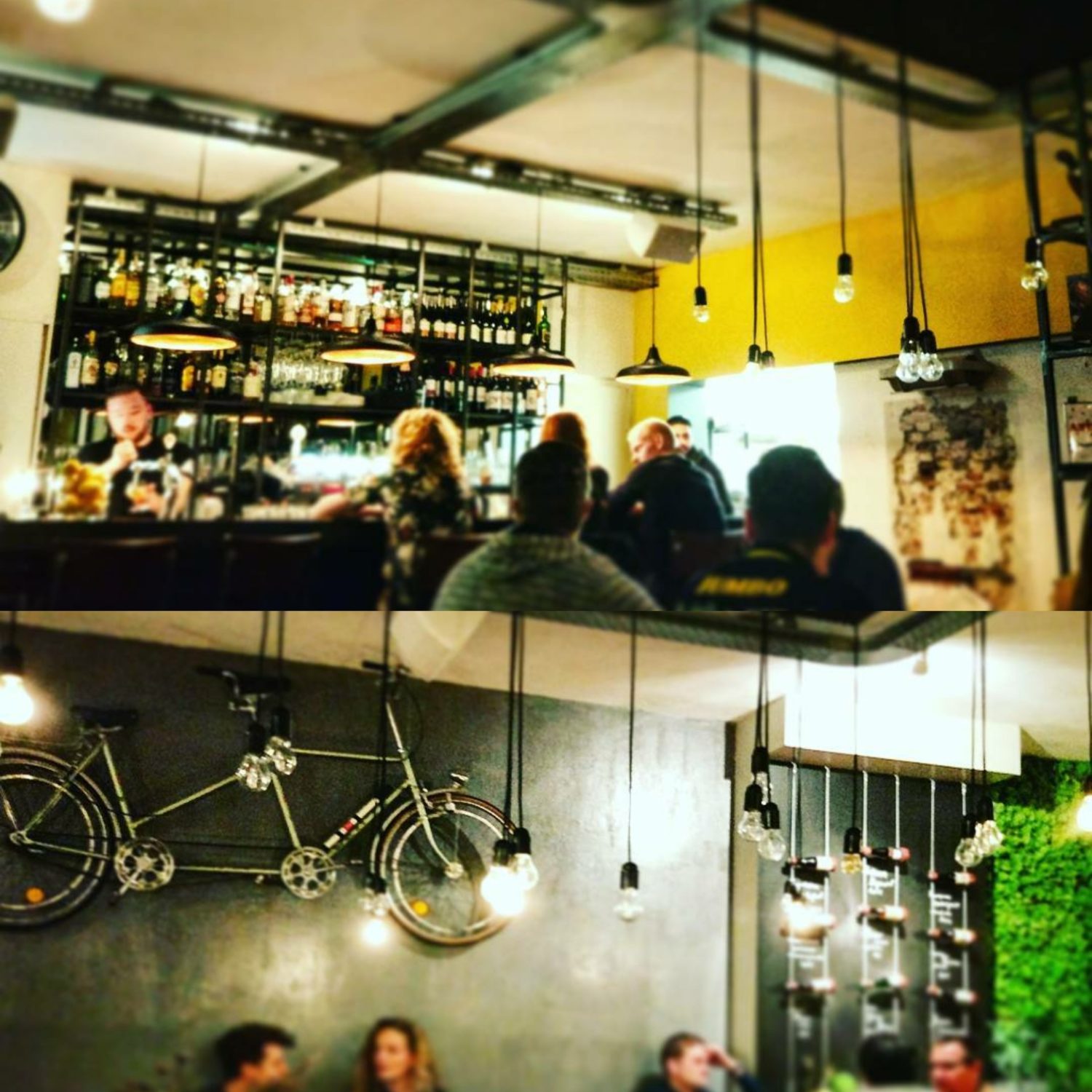 I also want to mention that this restaurant has many tasty choices for vegetarians and vegans. Their menu changes to offer you seasonal specialities; check their website to get ready for an excellent experience! And don't forget to ask the staff for recommendations about the booze 😉
Address:
Rodeweg 1
9715 AW Groningen
Website | Instagram | Facebook
Wadapartja
As the name says, Wadapartja has a true Grunneger soul. This concept store and restaurant in Zuiderdiep sells all kinds of things that make you say: wadapartja!, which can be translated as "how special!". From Indian cabinets made of recycled wood, to local and homemade food, you'll find yourself in a happy vibe (and you can even buy the table you're having dinner on!). Lekker!
This time we opted for a vegetarian dinner, and we ended up very full and satisfied (and with the good feeling of having eaten healthy!)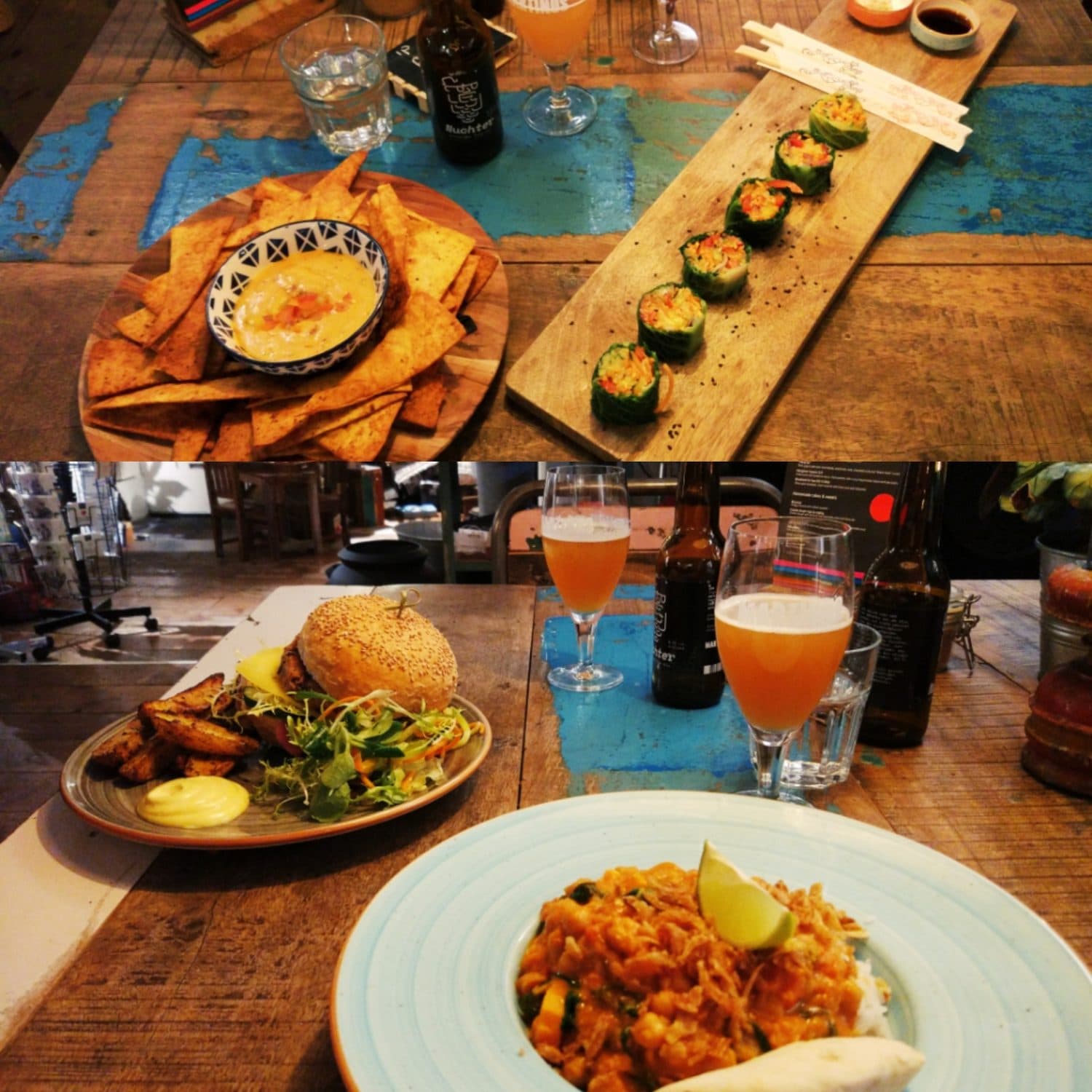 As I said, Margreet and Gezinus strive for local grown food so they started the Wadapartja vegetable gardens: combine this with local bought produce, and you have the perfect recipe for fresh, seasonal veggies (and contribute to reduce food waste!).
The beer selection is quite generous, and you can also enjoy Groningen-based drafts: we paired our meal with a Martinus Nuchter beer (a "Groninger Pale Ale"). As an IPA lover I couldn't be happier.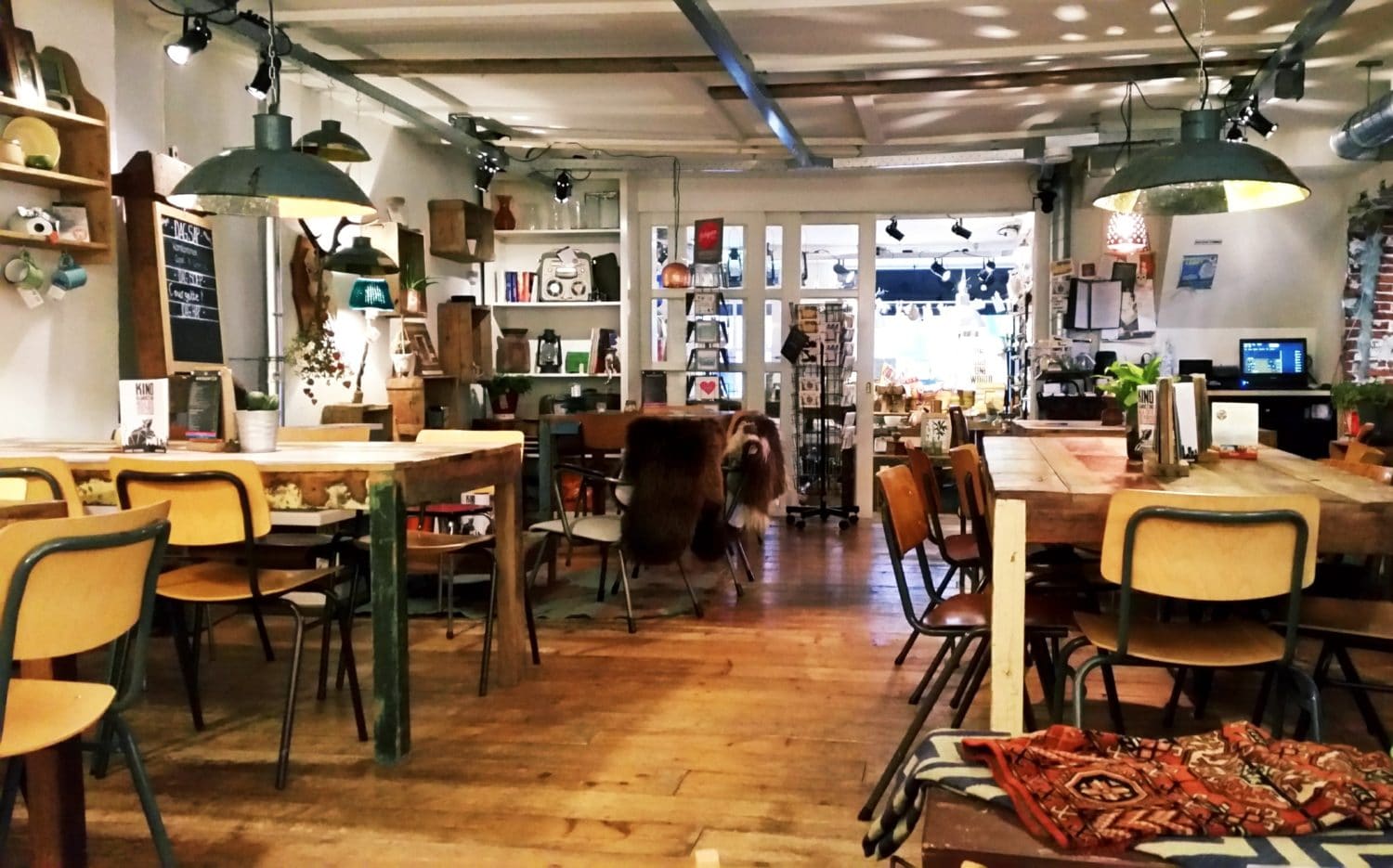 The ambiance is very relaxed; here you can chill with your fellow students and friends, as well as enjoy the Wadapartja sessions (for music lovers) or the Comedy nights!
I would also like to recommend their famous ontbijtplank, for breakfasts and borrels – very popular among international students… I will let the picture speak for itself!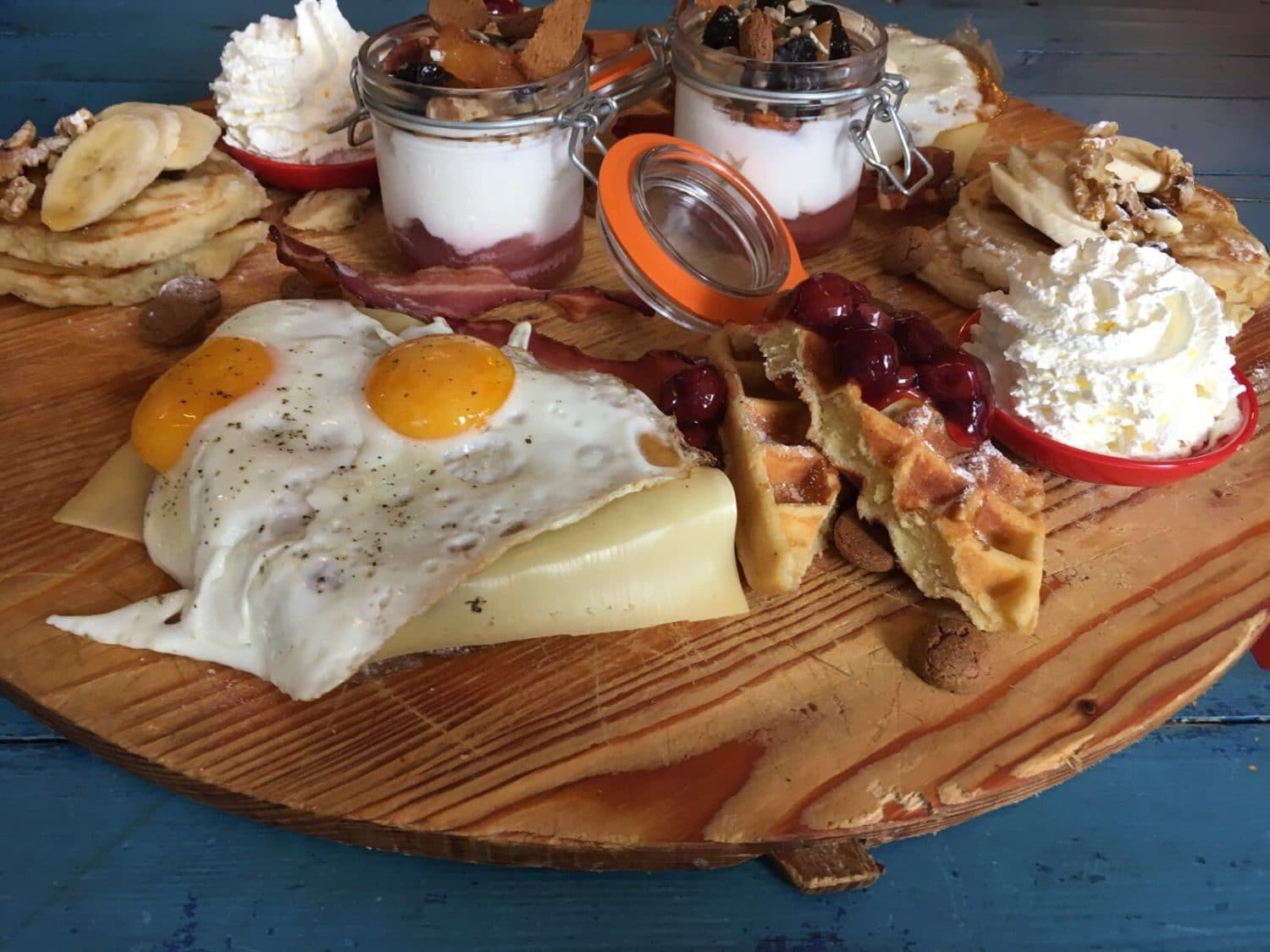 Hungry already? Here's a delicious hotspot in Groningen.
Address:
Gedempte Zuiderdiep 39-41
9711 HB Groningen
Website | Instagram | Facebook
How'd you like our review of these 3 delicious hotspots in Groningen? Let us know in the comments if there is anywhere else you'd like us to check out! Also, join our Facebook group for more Dutch stuff!