Visiting The Netherlands for the first time?
Traveling and visiting The Netherlands for the first time? Think it's all space cakes, coffee shops and canals? The Netherlands has so much to offer and is a stepping stone to the rest of Europe.
First, what do you need to bring with you and know before you go when it's your first time in Holland?
Time to get excited – you're visiting the Netherlands 
#1 Visiting The Netherlands for the first time: Remember your passport
A passport is always important. Make a copy or two and put them in your luggage. Leave a copy at home with a trusted friend. Keep your passport separate from your wallet just in case you do happen to run into a pickpocket. (I met two girls on a bus back to Amsterdam that were travelling around trying to find a wallet lost on a bus the day before. Luckily her passport was in her purse and she could still finish her trip and get home.)
#2 Sort your bank cards
Make a copy of your credit card and debit card. Check all your financial institutions and see how they are with you traveling. See if there are international fees and try to find a card without them.
#3 Take some Euros
You may want a few Euros before you get here for tips or a taxi. There are cash machines at the airport that you can use and get money when you arrive. Try to avoid the money exchange kiosks as you will not get the best exchange rate.
#4 Know who rules the roads
Bicycles (fiets) have the right of way. Stay out of the bicycle lanes and listen for the bells when visiting The Netherlands for the first time. If you want to rent one, good luck! The Netherlands is a great place to pedal around if you are used to it. But for inexperienced riders trying to navigate the canals can be a true Dutch experience.
#5 Download useful apps
Download a few important apps before you leave. 9292 is great for figuring out transportation schedules. Google translate is a great help when you are trying to read a menu in Dutch and can't figure out what certain words are. If you are allergic to a certain food (or utterly dislike it), make sure and know those items in Dutch.
#6 Sort your mobile
Set up International data and calling on your cell phone when visiting The Netherlands for the first time. Or avoid it entirely. Place your phone on airplane mode and just use Wi-Fi. It's available almost everywhere here. (I traveled here the first time with no phone and across Europe with only my tablet and had no problems still connecting with friends back in the States.)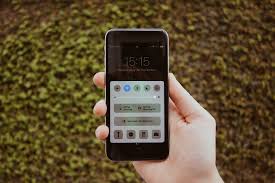 #7 Don't forget your charger!
Chargers! Can't be without our devices. Search Amazon or local retailers for a voltage converter. You can also buy a European charger with multiple ports for USB cables. When you get back home, re-gift it to your next friend on their European adventure and be a great friend.
#8 Learn some Dutch
Learn a few Dutch words. Most people in the Netherlands speak English. If they hear you trying to speak Dutch, they will most likely answer you back in English. (Which is a problem when you are trying to actually learn the language!) Remember too that not all words translate correctly. A few phrases can help when you need to find a toilet or a train station.
#9 Dress for the occasion
A lot of Europeans dress appealing every day. No yoga pants or torn up shirts. (My friend complained he couldn't figure out who the gay men were since every man was dressed to impressed.) So, save the pyjama pants for the hostel and break out the little black dress from the back of the closet.
#10 Expect the rain (it is the Netherlands after all)
Pack an umbrella and a hat or hoodie. The weather can always change. You can just pop into a brown café until the weather clears up and enjoy a Heineken.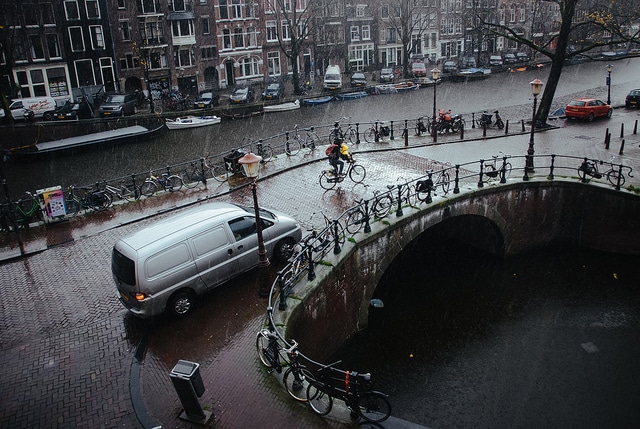 #11 Know the difference between coffee shops
Want a cup of joe after a day of walking around and getting rained on? Do not look for a coffee shop. Those shops are not there to sell coffee. Look a for a brown café. Most have a beer sign above the door but always have a good cup of coffee. Although if you do want to partake in one of the things Amsterdam is most famous for… 😉
#12 Go further afield
If you are only travelling to one major city on your travels, look outside of the city to find accommodations. Most smaller villages around a large city have great (real cheap) places to stay. The bus or train service is very prompt and affordable. You will be able to see other sites besides the major tourist attractions and get a chance to meet local people. (I still have several friends I met from my first trip to the Netherlands that I keep in touch with.)
#13 Get an OV-Chipkaart
If you are going to be in the Netherlands for an extended time, spend the money on an OV-Chipkaart. You can reload them at any time and use them for the bus, train and tram. It will save you money in the long run instead of buying daily tickets. (Just keep in mind you must have at least twenty euros on the card to use the train.) You can buy them at the kiosks at the airport and train stations.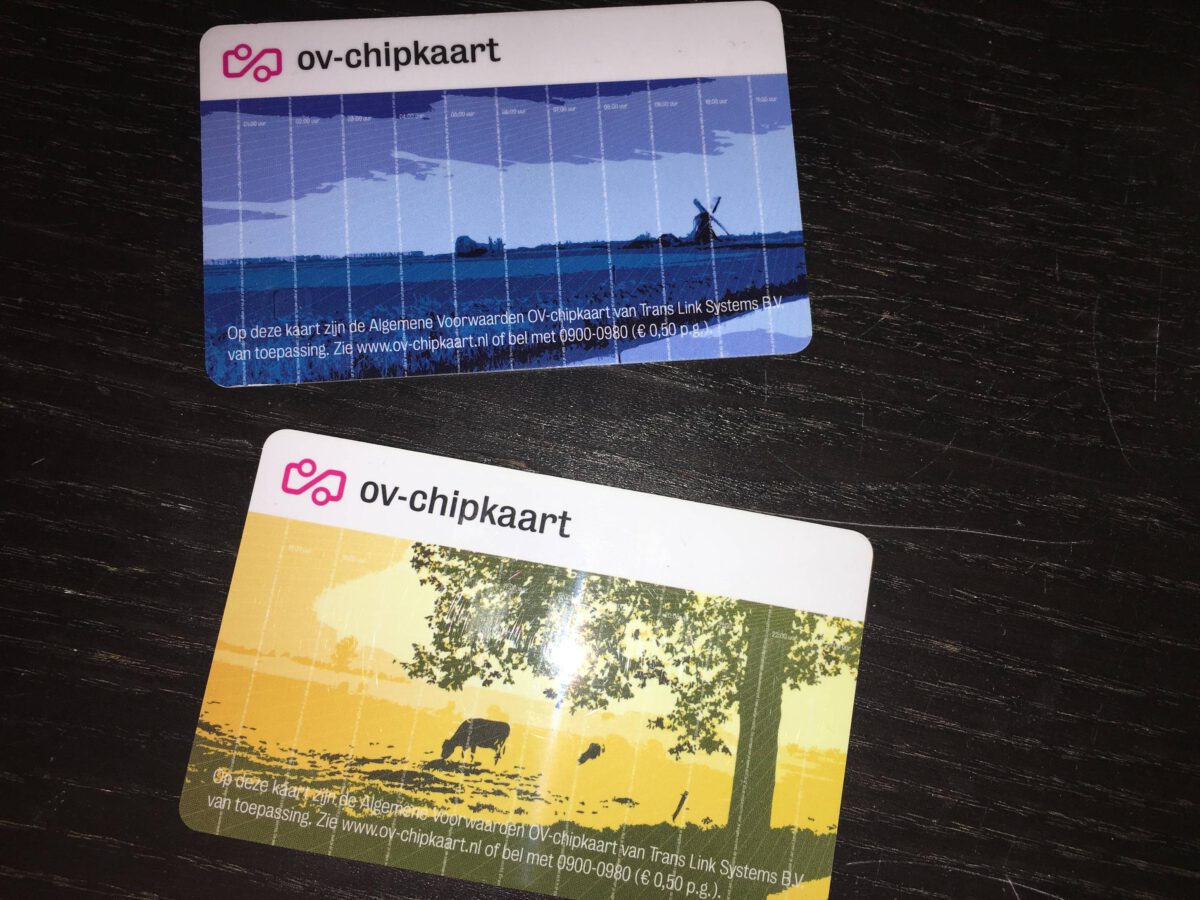 #14 Take a journal
Bring a journal. Buy a fancy pen. Spend a few minutes in the brown café, or on the bus on your way to the next destination, writing down where you went and what you loved and didn't love. Pictures are worth a thousand words, but a journal helps me remember those times in between. (I always start mine before I leave and write down the name of my hotel and friends phone numbers. Trust me on writing down the hotel name at least. You can show it to the taxi driver instead of trying to pronounce the name entirely wrong.)
Don't worry about feeling like a tourist. Enjoy the sites. Take pictures. Go for a canal cruise. Try the local cuisine. You may only be here once. Or if you love it so much you will pack up your life and try the experience of a life time and move here…like me.
What other tips do you have when visiting the Netherlands for the first time? Let us know in the comments! Also, don't forget to join our Facebook group for more 🙂