Despite the Netherlands being known for its liberal and accepting culture, unfortunately, there are still remnants of homophobia in Dutch society.
On Wednesday, July 8, 2020, the United Nations called for a global ban on gay conversion therapy all over the world. Researcher, Victor Madrigal-Borloz, collected testimonials from victims who had undergone such therapy and then presented the results in a report to the United Nations Human Rights Council. This conversion therapy also takes place in the Netherlands.
The report states that the "therapy" is based on the wholly unscientific belief that people who differ from the "norms of society" are ill. The report suggests that sexual orientation or gender identity (SOGI) can and should be changed. "The degrading nature of many conversion therapy practices, including physical abuse, electroshock therapy, pseudo-medical procedures, and the use of anti-LGBT epithets and slurs, contribute to an overall dehumanising environment towards persons with diverse SOGI", says Madrigal-Borloz.
He also believes that all forms of conversion therapy are a violation of human rights. It's not yet clear exactly what the UN's next steps will be, but Madrigal-Borloz states that a global ban is urgently needed.
What is gay conversion therapy?
As we celebrate Pride Month we mustn't forget to shed light on the struggles that the LGBTQ+ community face today. One of these struggles is gay conversion therapy. Gay Conversion Therapy (also called "reparative therapy" or "gay cure therapy") is an approach that attempts to change a person's sexual orientation through psychological means. The Netherlands is one of many countries where conversion centres specialise in this approach.
In 1952, the first edition of the International Psychiatric Manual (DSM I) referred to homosexuality as a disease. At the time, there was widespread support for conversion therapy among psychiatrists. In 1987, homosexuality was removed from DSM III as a disorder. The American Association of Psychiatrists subsequently called conversion therapy "unethical." The US Department of Health and Human Services (HHS) says there's no scientific evidence that this "therapy" works. Right-wing religious circles mainly support these methods.
Conversion therapy in the Netherlands
According to a study carried out on gay conversion therapy in the Netherlands, there are about 15 conversion therapy organisations in the country trying to "cure" people. It's impossible to say exactly how often this happens as it's a very secretive practice. Most "healers" don't openly list their businesses online or register them with the Chamber of Commerce.
The Dutch House of Representatives asked for the study to be carried out. Parliament was mostly concerned for young and vulnerable queer people who are exposed to this harmful practice.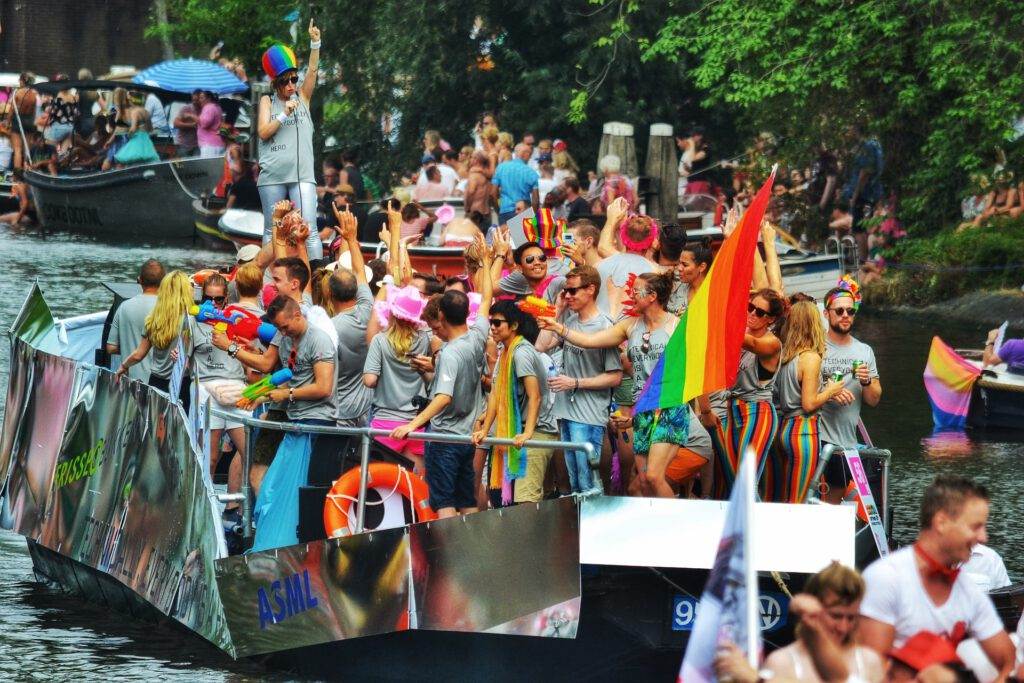 Health Minister Hugo De Jonge presented the report in 2020. In his presentation, De Jonge made it crystal clear that attempts at "curing homosexuals" can cause a great deal of psychological damage. The consequences of this "therapy" can be severe, often leading to depression and suicide.
This is especially true in certain (orthodox) religious communities where people are forcibly encouraged to suppress any same-sex attraction. As a result, many members of such communities remain "in the closet" for years. These same communities often see homosexuality as a demon that needs to be exorcised.
Rearchers also found that, thankfully, many minors aren't subjected to conversion therapy. Many religious circles don't accept homosexuality, so young gay people from religious families try to "stay in the closet" as long as they can. Most of them hope it's a phase that will pass.
The research is based, among other things, on interviews with people who underwent conversion therapy. Some seek out the therapists themselves. These individuals internalise the homophobia of their communities. This isn't surprising if when you're raised to believe your existence is a sin.
The report sheds further light on the methods used by gay conversion therapists, which are quite diverse. These include Christian seminars, electric shock treatment, workshops, and holiday camps. Most methods are one-on-one sessions with a therapist or a psychologist. These sometimes take a very long time. They also have conversations with a pastor or a faith healing service.
Despite the need for the ban, the researchers doubt its effectiveness. Even if the Dutch government ends up banning conversion therapy, many religious institutions and communities will continue to teach children that being gay is a sin. If this is the case, gay conversion therapy centres will continue to operate in the shadows. A ban would only result in the practice going underground.
The Dutch response
In May of 2020, a majority of the House of Representatives voted in favour of banning gay conversion therapy. Right-wing parties like Forum for Democracy, the PVV, CDA, ChristenUnie, and SGP all voted against it. In January 2021 almost all of the House of Representatives agreed on the motion. It also suggested that there should also be a hotline for people who say they are victims of such therapy.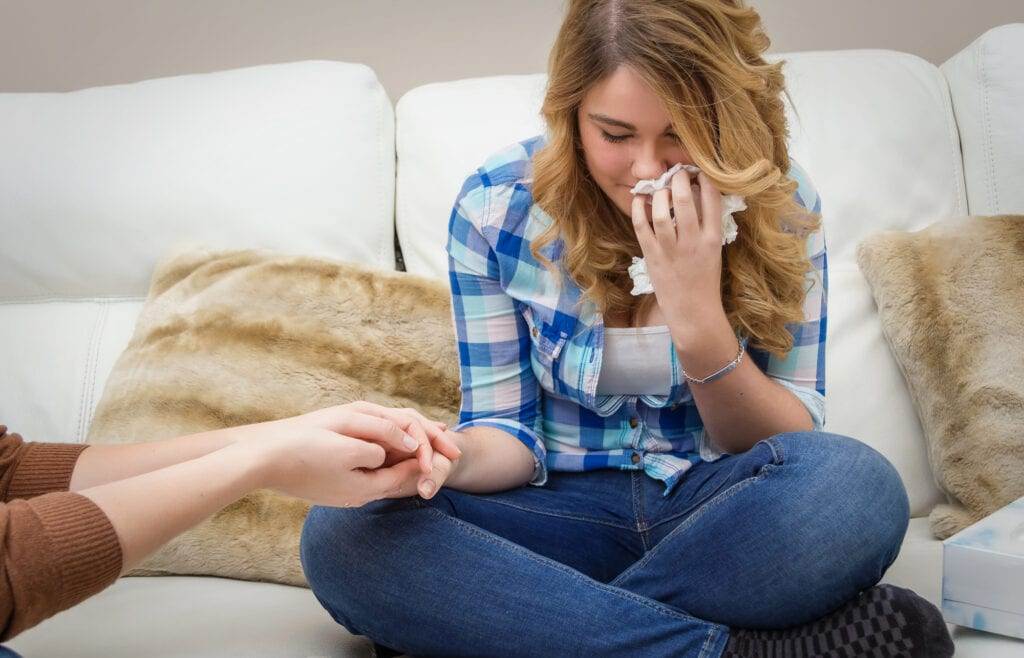 This is the second time that parliament has pushed for such a ban. The first time was in May 2019, in a debate over the Dutch translation of the Nashville Declaration homohaat manifest.
In light of this study, D66 again insisted on a new motion in December 2020 for a ban on the abhorrent practice. On January 26 this year, the motion won a large parliamentary majority. It even gained the support of some right-wing parties like CDA, PVV, and FVD.
The COC (Center for Culture and Leisure) is a Dutch organisation that called on the Dutch government to ban gay conversion therapy. "That homosexuals can be cured is a myth, everyone is just perfect the way they are," says the COC. "It is such a pity that this kind of quackery is allowed to happen in the Netherlands. Clearly, it's harmful to people who are victims of it. Now, it's up to politicians to immediately ban these kinds of practices."
READ MORE | Gay blacklists: how Amsterdam wasn't always the gay-friendly capital
All over the world, religious leaders have often claim that a ban infringes on their rights to freedom of religion. They also claim that a ban would risk criminalising counsellors, pastors, and potentially even those asked to help or pray with homosexuals.
These religious groups maintain that it's important they're allowed to offer "help" if homosexuals in their communities want to change their sexual orientation. However, activists say that this is a case of people trying to offer a solution for a problem they created. Activists argue that there wouldn't be a need for religious leaders to want to offer "help" if they didn't convince young gay people that their existence was a sin in the first place.
The good news is, over 370 religious leaders from around the world have signed a declaration calling for a ban on conversion therapy. Many LGBTQ+ advocates also signed this declaration, as well as those who represent all the world's major faiths. They include South African cleric Archbishop Desmond Tutu as well as religious leaders from more than 35 countries. The pledge was led by the Global Interfaith Commission on LGBTQ+ Lives initiative. It was labelled as a bid "to affirm the sanctity of life and dignity of all."
We are uncertain whether a worldwide ban would happen any time soon. The most important thing is that people (especially those in power) are starting to talk about it and take it seriously.
It's absurd that we live in a country where people think you can cure homosexuality, and it's not prohibited by law. In Belgium, the United Kingdom, and Spain you can prosecute conversion therapy organisations. In 2016, Malta was the first European country to impose a total ban on these so-called conversion therapy practices. It's high time the Netherlands did the same. Conversion therapy is wrong and we have to make it a thing of the past.
Are you surprised that conversion therapy happens in the Netherlands? Let us know in the comments!
Feature Image: Patrick Fore/Unsplash