Finally we made it! Coronavirus is on the way out and the sun has returned to the Netherlands; it's finally time to start thinking about that lovely thing you did before this weird period of time started: v-a-c-a-t-i-o-n!
But it isn't all like it used to be, the summer of 2021 is still a shy, hesitant one, and while I'm writing this it seems that every country in the EU is changing its mind about who can travel where and when.
Since going on a crowded flight to a busy busy city doesn't sound ideal yet, this is the summer to check out the Dutch countryside and relish in the beautiful nature of the Netherlands. And why not? There's plenty of beauty to be found in the lowlands, from idyllic lakes and forests to stunning nature reserves.
Book yourself a nature house
Given that we have all spent the past year stuck within the confines of our homes, more people than ever are checking out the possibility of booking a huisje near Dutch nature reserves.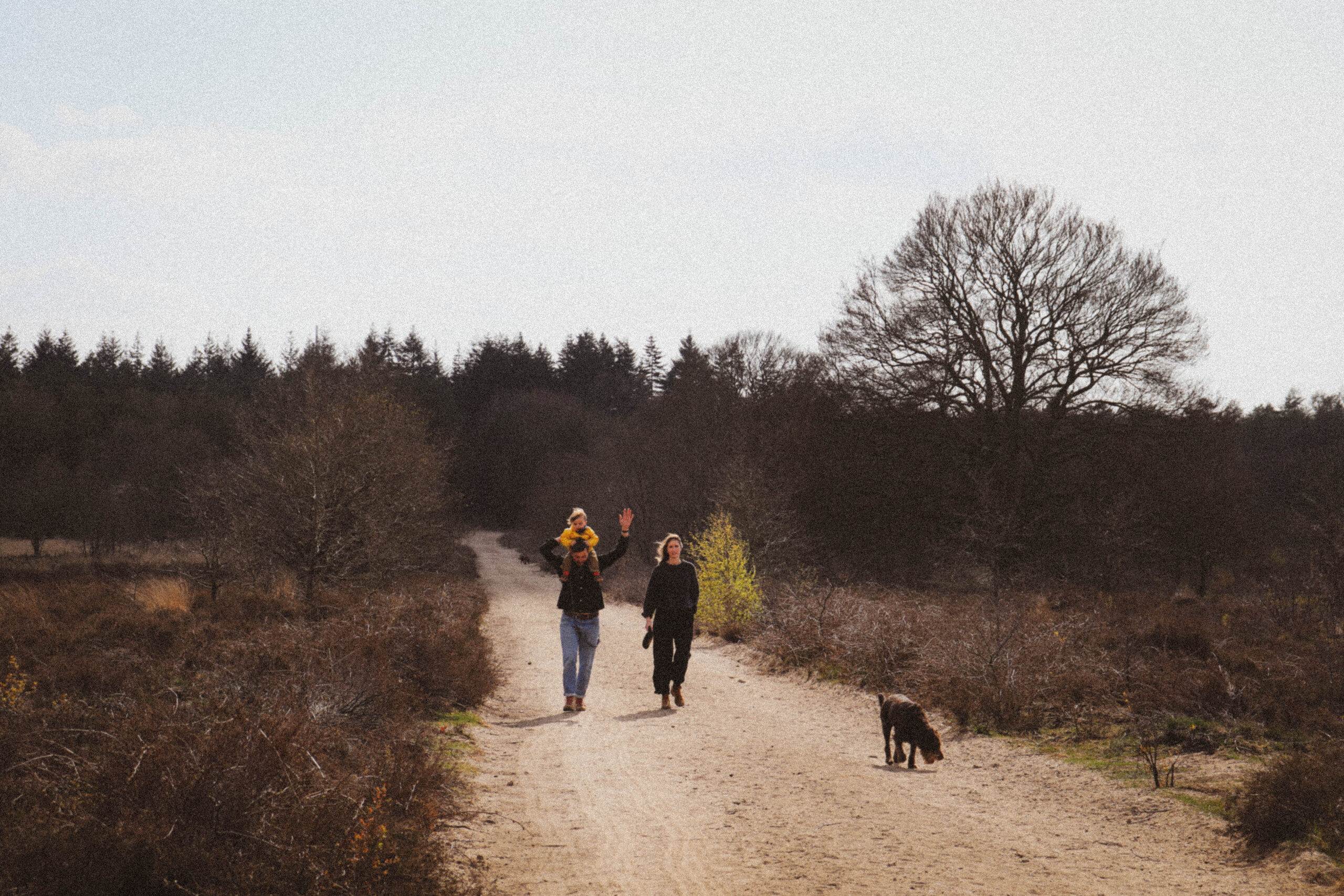 Pack a suitcase, unhinge yourself from your desk and give yourself and your family some much needed space to breathe in a small house out in nature.
Move the office for a bit
For many of us, even work took place within the four walls of our houses this past year — so if you don't have holiday time, why not just change the walls? You can basically work from anywhere if there's a table and wifi.
So why not book a week in a completely different environment and combine it with work? Finally some actual nature to stretch your legs after work instead of the Oosterpark for the 1,844th time.
The beautiful nature of the Netherlands
If you live in the Randstad, your response to seeing the words "nature" and "Netherlands" together probably makes you think "what nature?" Believe it or not, the lowlands does have some beautiful landscapes for you to enjoy.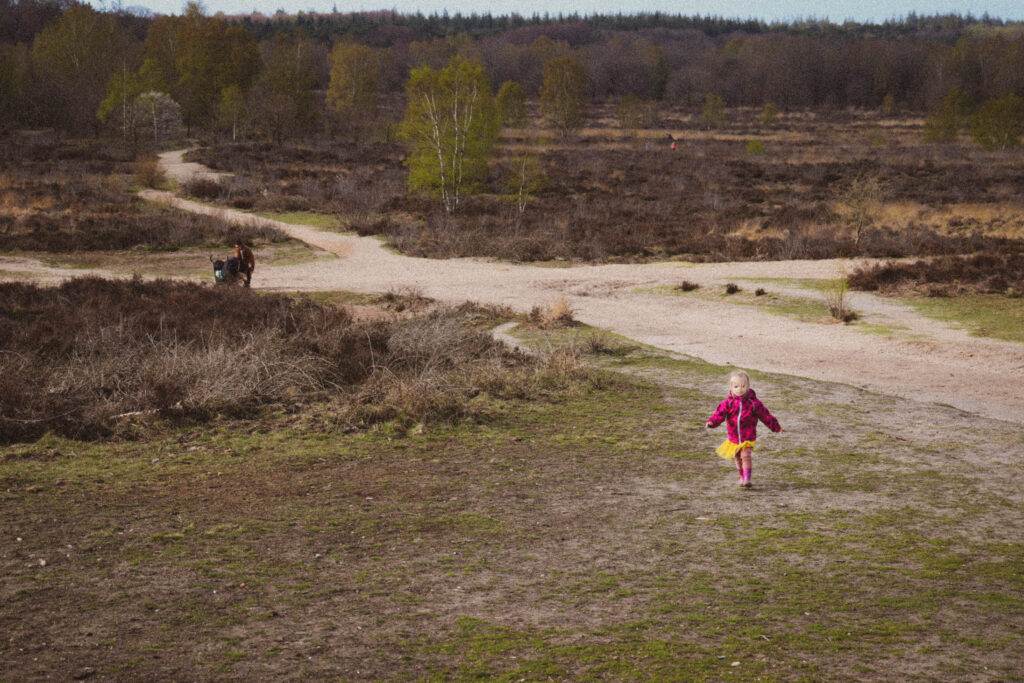 Dutch nature is different (and arguably better) in parts of the Netherlands outside the Randstad. So where do you ask? Let me give you a couple of tips on my favorite parts of the Netherlands:
Friesland
Friesland is the place to be if you want to trick yourself into thinking that you're in a different country. It's uncharacteristically quiet, and they actually speak a different language (Frisian) there.
Great vista's of far and wide meadows, gorgeous lakes and lovely villages (Franeker, Sneek and Harlingen, to name a few) dating back to the 17th century make Friesland a good option for a getaway — and it's easily reachable from Amsterdam.
Limburg
I'm a sucker for Maastricht, the 'bourgondisch' life of the southern provinces and the rolling undutch hills (yes, hills!) of southern Limburg make this region a wonderful escape. The weather is often a tad bit better there as well!
The Veluwe
Ahhh the Veluwe! This is where myself and my family stayed this summer. It's one of the most beautiful nature areas in the Netherlands (in my unbiased opinion.) We stayed in a huisje with a hot tub, jacuzzi and sauna — yep, we were on cloud nine and it was nice and toasty.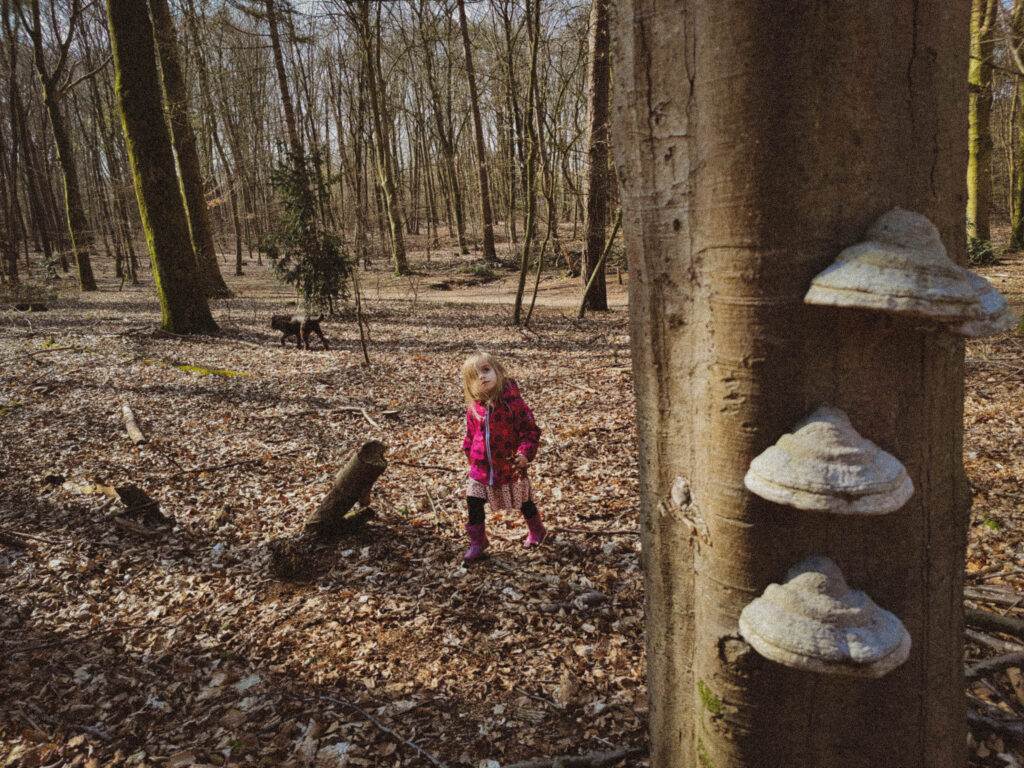 Wonderful huisje aside, the region is home to sand drifts, hills (sort of, still the Netherlands), heathlands and some of the best forests of the Netherlands. You will also find one of the best museums of the Netherlands; the Kroller Muller museum!
It's filled with all kinds of art — one of the main standouts being the Van Gogh collection. But when I visited I equally appreciated the architectural design and relaxed placement of the museum right in De Hoge Veluwe National Park.
Let's talk some more about the huisje
We got our chalet through nature.house and since we had a bunch of kids with us (and weren't planning to leave the house much besides some hiking) we actually treated ourselves to a whole bunch of luxurious amenities.
I'm talking about a little barrel sauna: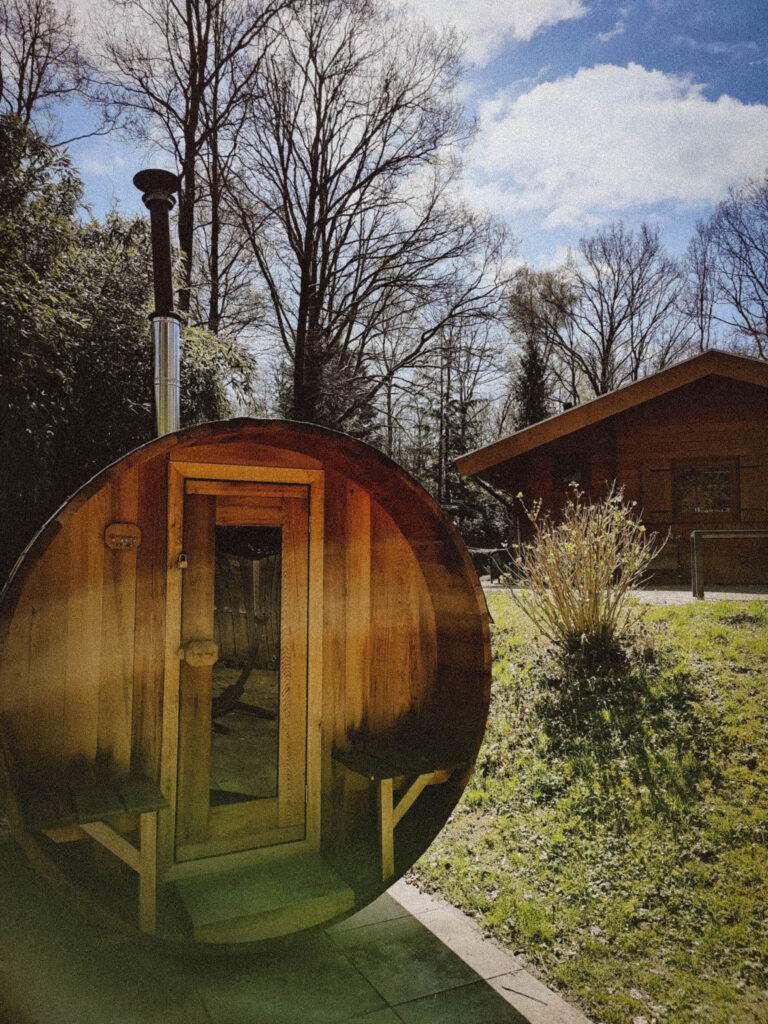 A hot tub which was fueled by wood: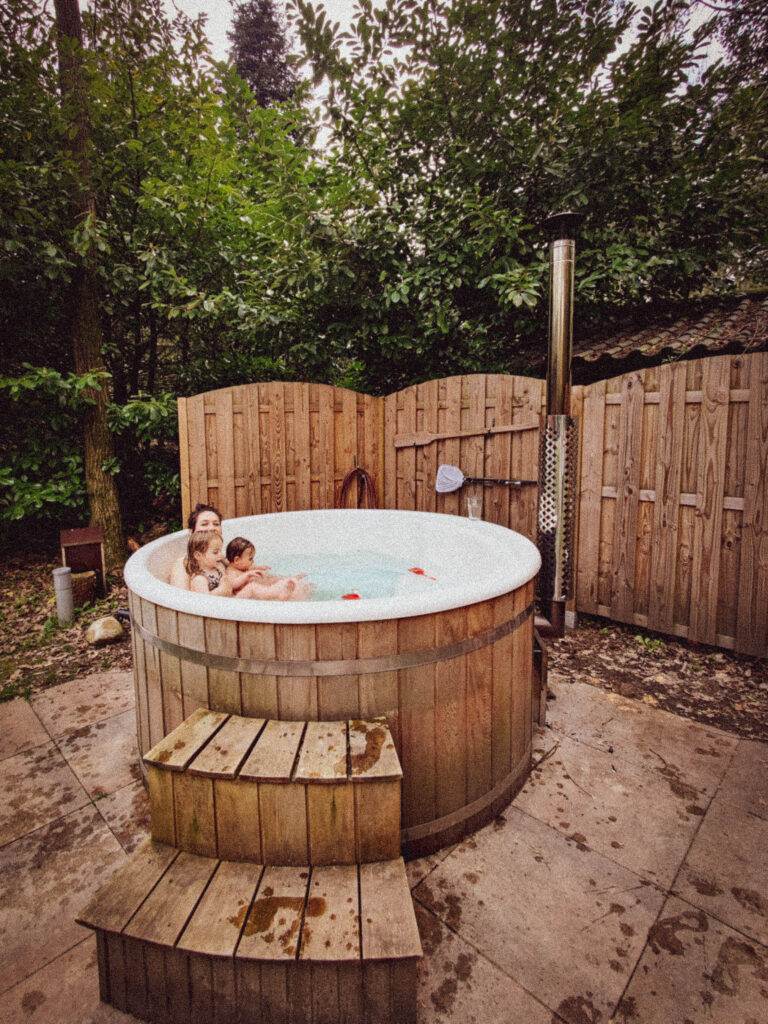 I think I ended up spending like 12 hours in it that week and now I want one myself (would it fit on the balcony of my Leiden apartment? hmmm
And a wood stove for those gezellige moments in the evening: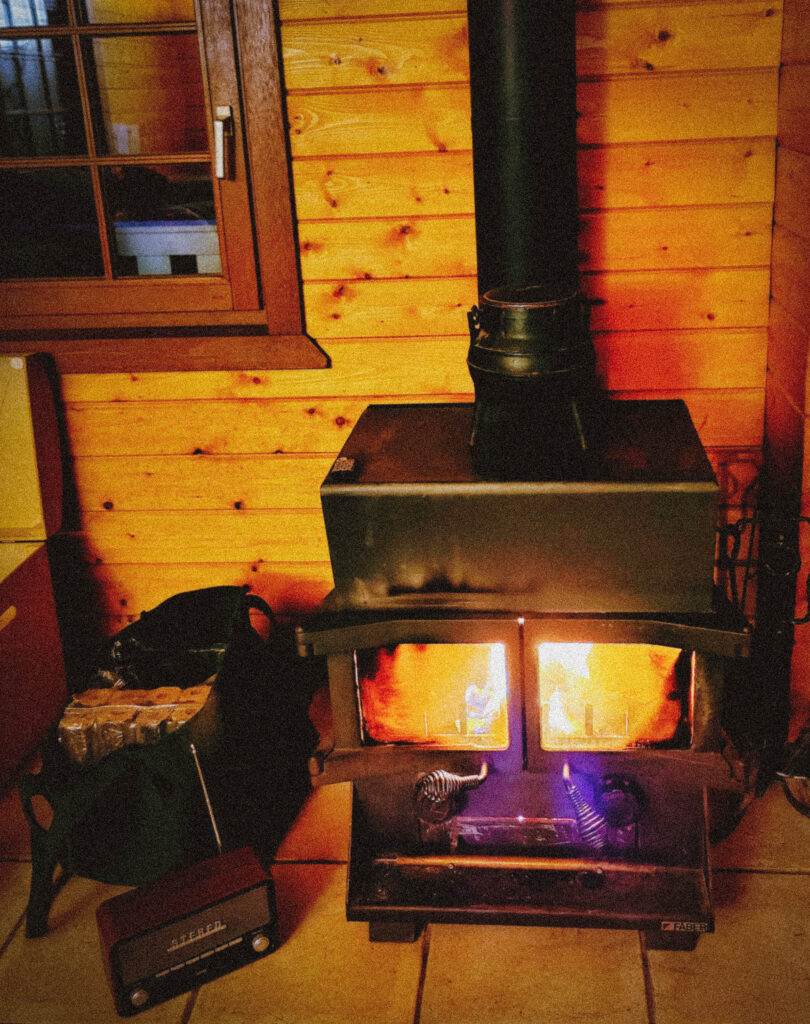 There was also a trampoline and a jacuzzi as well — meaning we didn't have to take the kids or ourselves anywhere. We booked all of this for *checks notes* €792 which is definitely a fair price in this day and age. If you want to book this specific option you can check nature.house's website for availability.
What to consider when booking a huisje in the Netherlands
When booking a huisje there are a few things you need to consider:
For instance, in these times you might want to get the option of a contactless stay. When we stayed in our huisje, we could access the keys to our place by unlocking an outdoor safe.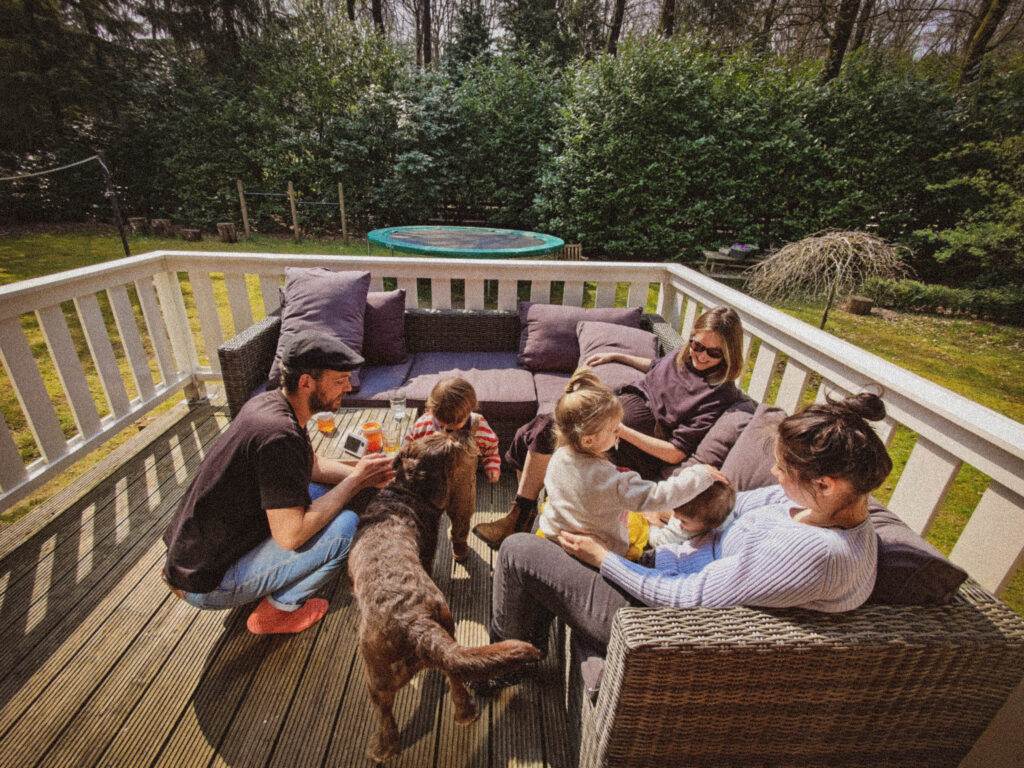 We also wanted to do some work while there. Luckily, nature.house shows if your huisje has access to wifi and many owners in the description add if there's a desk or not.
But more important than all that — heads up people of culture — is the option to request extra amenities such as a fireplace, sauna, hot tub. For those of you who can't bear to be away from your beloved furball, there's even the option to request a pet-friendly stay.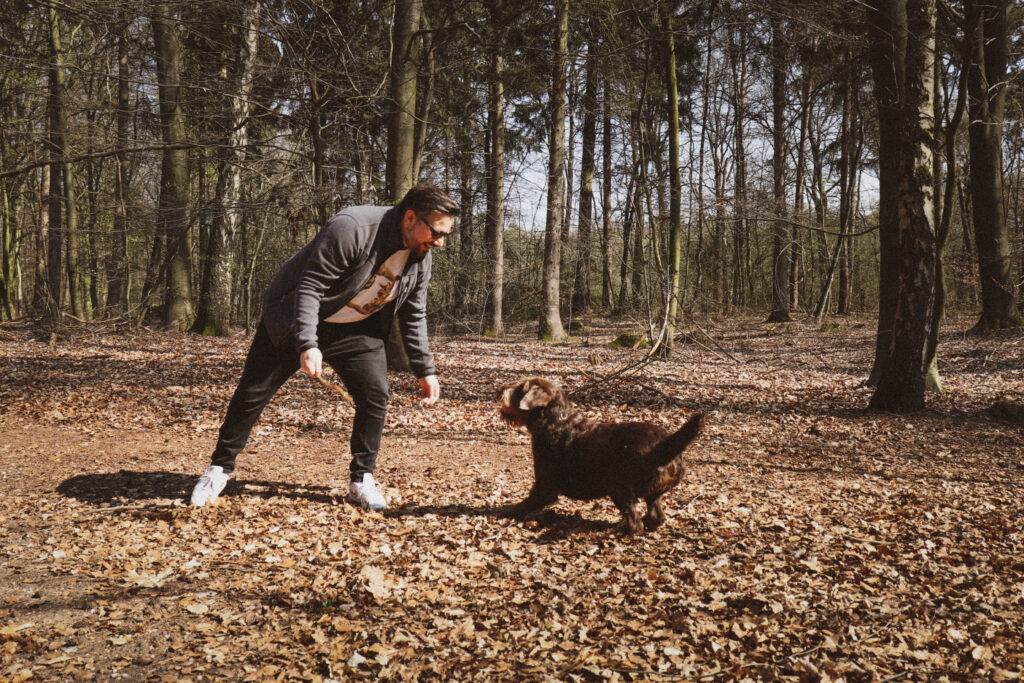 If you're going to appreciate nature, you're also likely kind to it. Nature.house also offers options to check for certain sustainability factors at your possible stay ("Food from your own garden" sounds delish!)
Check out nature.house for more. You can browse for insta-awesome glamping tents, idyllic cabins near the water, or sustainable tiny houses at nature.house.
It's all in English and they've got a comprehensive plan to add to nature projects themselves. If we can't convince you to stay in the Netherlands, it's good to know that this Dutch company is also expanding into other countries so booking a cute cabin in French, German, Italian or Spanish nature is also possible!
What are your plans for holiday this year? Have any tips on staying in Dutch nature you would like to share?
Feature Image: Abuzer van Leeuwen/Supplied