Rich in history, Vesting Bourtange dates back to 1580 when Willem van Oranje ordered to build an entrenchment near the Dutch-German border. Now, this cute little village attracts visitors from across the Netherlands.
Built on a sandy ridge or tange in Dutch, Vesting Bourtange was completed in 1593. Since then, it has grown into an agricultural village teeming with history.
Perfect for a day trip
Bourtange is located southeast of Groningen, making it a fun day trip if you're in the area. Its cobbled roads, historic cannons, and wooden drawbridges allow your imagination to wander.
A few weeks ago, while the kids had a day off from school, we decided to take a trip North and spent the day soaking up some history.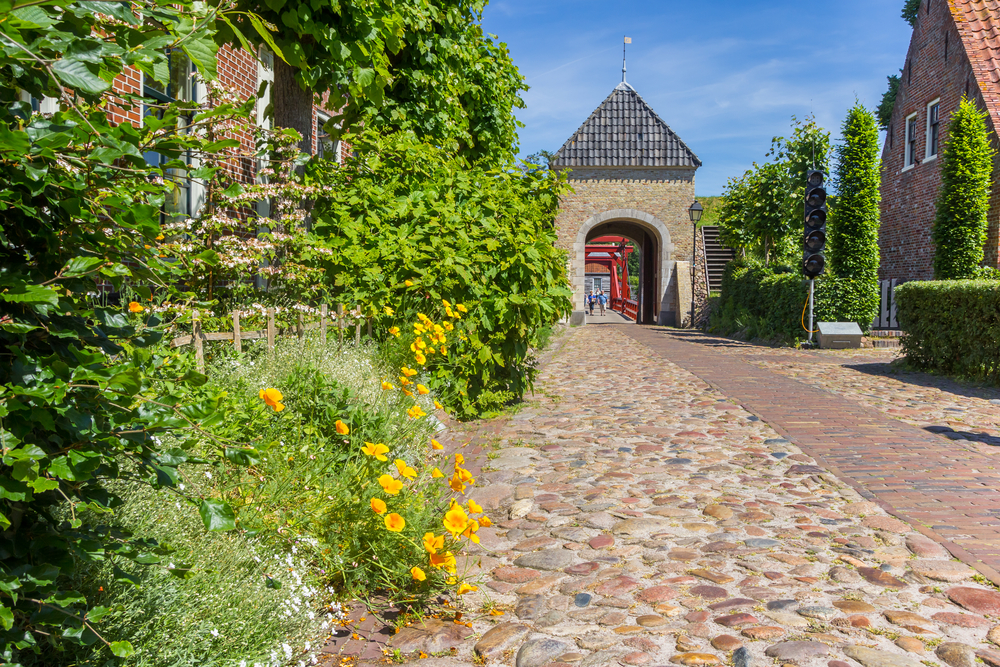 I automatically assumed the kids would be complaining of boredom from the minute we got there until the minute we left, but surprisingly they loved it!
We walked around the high ridges that line the town, the water canal on one side and the town in the centre. The stunning views and fields as far as the eye could see made us feel as if we were protected from the rest of the world.
Things to do in Vesting Bourtange
Along with museums, Bourtange also has an Inn where you can stay overnight to enjoy the fortress for a little bit longer. We enjoyed watching the residents having their breakfast in their gardens.
For those into handicrafts, make sure to visit the candle maker. We eventually made our way to the centre, where there were several restaurants. I suggest finding a table early as by the time we had finished eating, the square was filled to the brim.
The food was typical Dutch fare (not amazing, in my opinion), but it filled the tummies and gave us enough energy to start another round of exploring.
Our little tour continued with visiting historical sites such as the church and the windmill. We even managed to have some relaxation time watching the swans go by. By the afternoon, the crowds grew in number, and we were happy we had gotten to Bourtange early.
The video makes the village look larger than it felt, but it was quite a bit smaller than expected in all reality.
Regardless, it was a beautiful place to visit and an interactive way for the children to learn about history. No theme parks, no rides, just exploring and wandering the streets of this centuries-old fortress. I highly recommend Bourtange for your next family outing.
Have you heard of this beautiful village before? Let us know what you think of Bourtange in the comments below!
Editor's Note: This article was originally published in May 2016 and was fully updated in April 2022 for your reading pleasure.