One afternoon, as I paced the office coffee room and waited for my water to boil, I found myself staring resentfully out at the overcast sky. The last of my good cheer was slowly being suffocated by this dreadful Dutch weather and, much as I tried to stop it, I felt myself slipping into a morose stupor. Fortunately, just as I'd started to hum a mournful tune, someone interrupted my melancholy. It was the Big Boss, a tall, cheerful, and above all extremely Dutch man.
"Nice day, isn't it?" he commented.
Naturally, I assumed he was joking and countered his humourous quip with an "oh, yes, lovely", grimacing all the while.
To my surprise, he then launched into an exhilarated account of the hour bike ride he had just had in the nearby dunes, and the glorious feeling of autumn air on his face, and how it may have been a little bit cold, but a bit of rigorous exercise had taken care of that problem alright, and he so loved these breaks this time of year.
Are the Dutch oblivious to to their terrible weather?
Which, once I'd stopped scratching my head, prompted me to re-evaluate my perspective. Ever since I first stepped foot in this country, one mystery has continued to elude me … Namely: Why do the Dutch seem to be so oblivious to the absolute crap fest that is their year-round climate? How can they be so emotionally resilient in the face of days upon days of soupy white-grey skies? How is it that they go through life without owning a single pair of rubber boots or a rain coat? And how on Earth do they maintain such healthy, robust complexions generation after generation? Surely it isn't the cheese or I'd have started to notice the effects by now.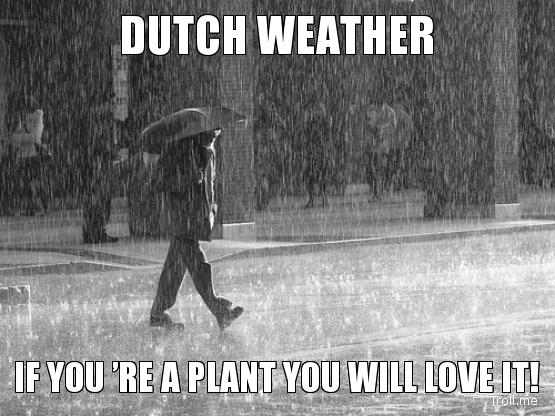 I have a theory that, throughout evolutionary history, human beings living in this geographical area have developed a sort of highly useful trait which I like to call 'weather-specific amnesia'. Unfortunately for those of us who don't happen to have grown up in the Netherlands, this trait seems to take years to develop. I have however noticed another common theme when speaking to Dutch friends about the weather: unrelenting optimism. And so, in an attempt to do as the Dutch do and see the good in these endlessly grey days, I've compiled a list of reasons I'm grateful for this lovely autumnal Dutch weather.
1. It's the perfect time to get hobbyin'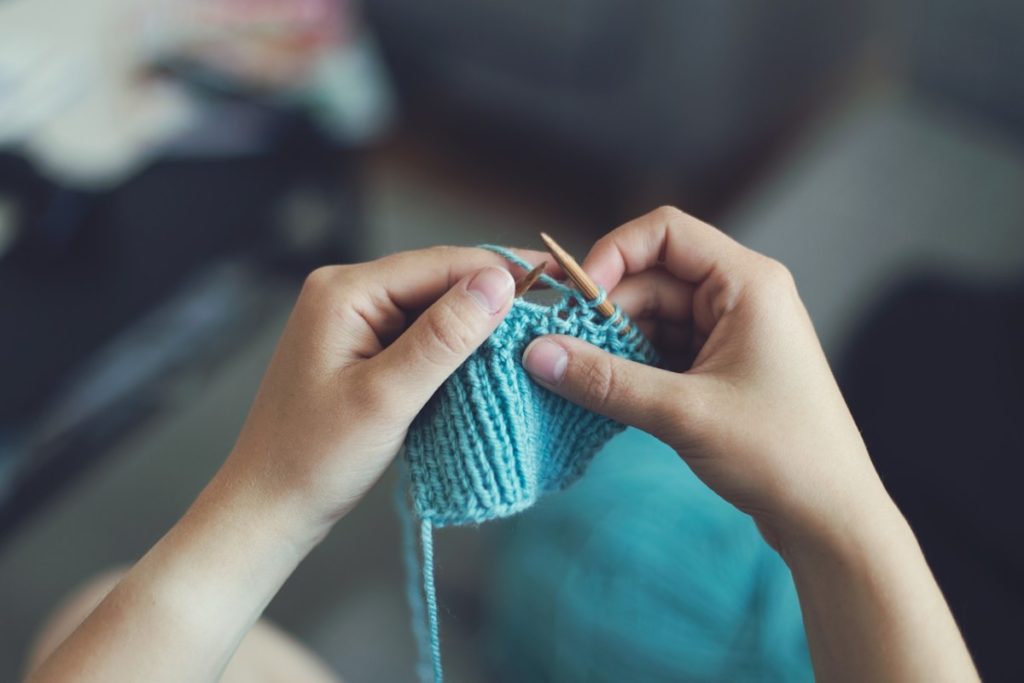 I am constantly impressed by the incredible array of fun indoor activities my Dutch friends seem to get up to this time of year. At the top of my list is learning to paint with a YouTube art class, such as this one. Thanks to stores like Blokker, Xenos and Hema, you're only about 20 euros away from channeling your inner Dutch master. Look no further than these fine tumultuous skies for inspiration – but do me a favour, and stop at the first itching you get to cut off your own ear.
Even if you aren't naturally crafty, the vast array of voordeelshops in the Netherlands offer a seemingly endless variety of DIY materials for prices so low, you may just convince yourself that you have to have 100 meters of glittery ribbon or a twenty four-pack of mason jars.
(For the truly handy, this is also an excellent way to save money on holiday gifts and cards this year, but be warned: he/she who delves into the Christmas boards on Pinterest may not emerge until the wee hours of the morning.)
2. Dutch weather heightens the imagination
A few days ago as we were walking down the Lange Voorhout in The Hague, my (very Dutch) boyfriend and I got into our umpteenth discussion about the weather here. It was one of those misty, lightly-raining-on-you-from-no-discernible-direction sorts of afternoons, where you are essentially wading your way through one giant, soggy cloud of spittle. While I lamented the lack of sunshine, the dampness, and the incessant frizziness of my hair, my boyfriend (ever the Dutchman) proclaimed this to be his favourite kind of Dutch weather because it 'gives everything a mystical feel' – like stepping into a Harry Potter novel, if you will.
3. There's no better time for binge television watching
Boer Zoekt Vrouw, anyone? It starts up again in just a few weeks, and no one could possibly judge you for watching it when it's pouring outside and you've already been so wholesome with the whole painting/crafting/fruit preserves thing (see point 1). Plus you know everyone at work will be talking about it.
Boer Zoekt Vrouw: the height of exciting, fast-paced television.
4. You may officially prepare for winter hibernation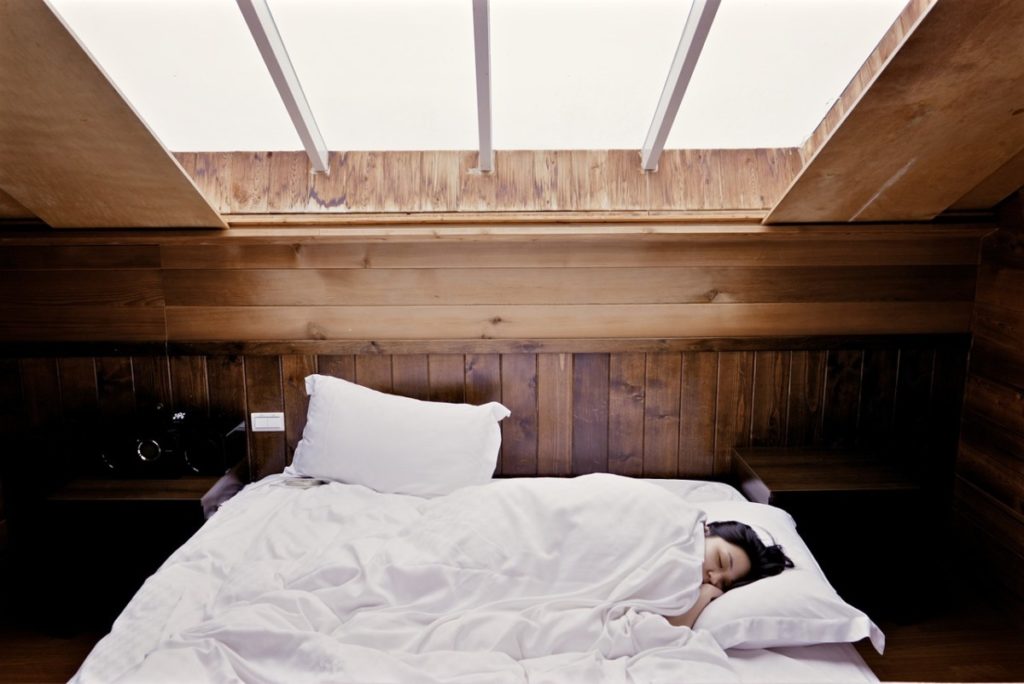 Could there be a better excuse to carb-load at every meal than the impending darkness and the promise of eight more months (who am I kidding, twelve more months) of rain? Try your hands at one of the million varieties of stamppot, or join in on the Sinterklaas festivities and make your own speculaas cookies! If you're looking to maximize your total caloric intake, skip the energy expenditure of cooking and head out to one of the country's many magnificent All-You-Can-Eat concept restaurants.
And if all else fails, you can always sacrifice your basic human rights and cram yourself onto the next RyanAir flight heading South.
How do you fight off the autumn blues? Why are you grateful for Dutch weather?
(Author's note: Ironically, as soon as I finished drafting this post, the sun came out for three days straight.)
Editor's Note: Article originally published on 28-11-13 but updated on 11-10-19 for your reading pleasure. 
Feature image: Pexels/Pixabay