How time does fly when you're having fun. It's been a year now since DutchReview took to the Internet with its first but certainly not last article on foreign affairs. It was in October 2012 that we, Yours Truly and DutchReview Captain Abuzer van Leeuwen, looked at the virtual stage, the saturated market of ideas that it is, and said to ourselves: "We are going to be part of that and it will be awesome!" And awesome it has been for us indeed.
Not only can we celebrate the good fact that we've not only been around for a year, but we can also rejoice over our ever growing fan base and team of contributors. What started out as an experiment in blogging set forth by two friends has now grown into a web-site with a small but devoted team of enthusiastic and excellent writers; a website that easily gathers over a thousand visitors each day; a website that features articles with over 2,000 likes. Not only that, but also an opinionated website, a platform that baldy stares the likes of King Willem-Alexander, Mitt Romney, Badr Hari, Geert Wilders, and Vladimir 'Vlad' Putin in the face and tells them just what the Dutch think of them. But we are not just here to bash the guys, we also love to promote art, sport, history, jobs and popular culture.
But we're not here simply to pat ourselves in the back. It is customary here that whoever enjoys his or her birthday not only receives congratulations but also gives treats. So how are we going to treat you, our loyal readers? By the most Dutchiest of all Dutch presents… no, it's not marijuana or a free abortion or euthanasia, it's good old fashioned cheese! Those who like and share our website on FaceBook will have a chance to win a delicious package of the finest of Dutch Cheese, carefully selected by none other than the Gouda Cheese Shop.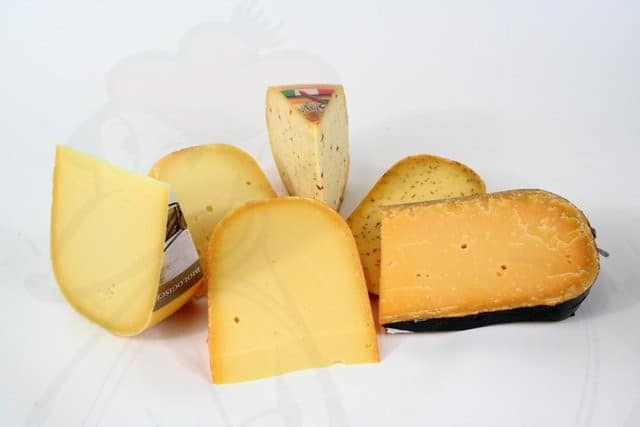 The giving away of this present was made possible in part due to the good people of DotControl, the professional Rotterdam-based company for digital marketing and platform development.
Dear readers, the last twelve months have been both an exciting as well as a very promising year for us. Next year in October, we will no doubt have even more things to celebrate. Thanks for your support and your patronage. We at DutchReview Headquarters salute you! Now don't forget to celebrate our birthday with us and help yourself to some of that delicious cheese!
*Click here to win that cheese package