5 typical Dutch things you can ship abroad
Maybe you are a Dutchie who lives abroad or someone who is an expat in the Netherlands. Whatever the reason might be, we all miss some of the local cuisine we've been enjoying while we're here in the Netherlands. From jenever to pindakaas, why shouldn't you be able to enjoy them wherever you are?
Plus, who wants to think of all the weight and the hassle of carrying them all by yourself at the airport? So, next time you find yourself craving some cheese and cursing at the low-quality rental bikes wherever you are, remember: You can ship them! Liked the idea? Good! Here are 5 typical Dutch things you can ship around the world.
We've teamed up with Eurosender to bring you a sweet discount on all those amazing things you need to ship to and fro. Enter DUTCHREVIEW at checkout for 10% off – what a korting!
Dutch things you can ship and send across the world: Cheese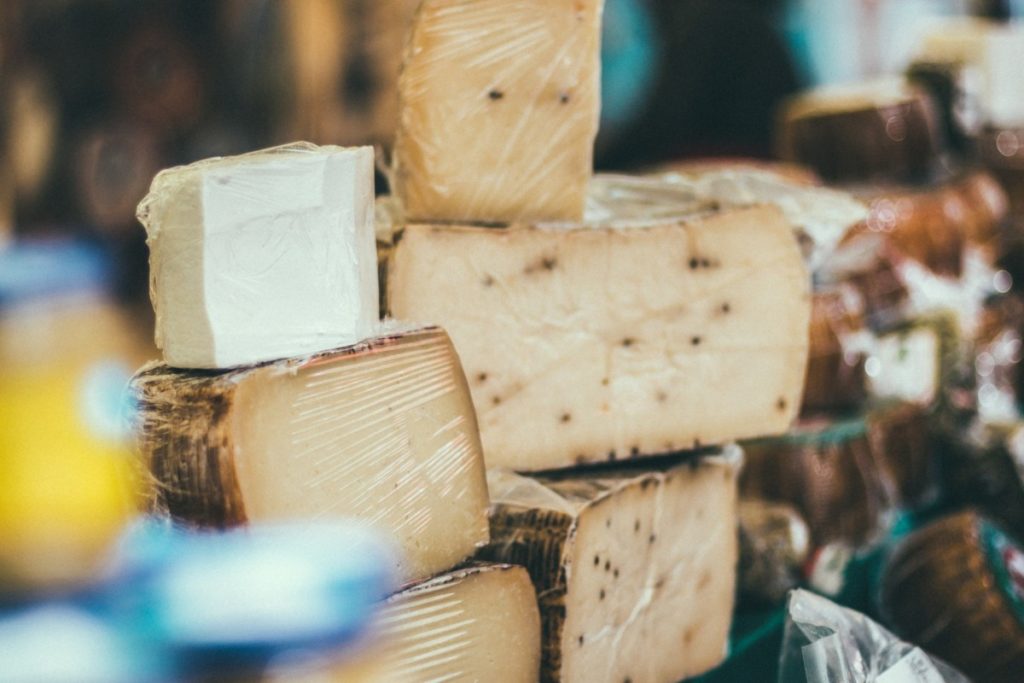 What's the number one item to get your Dutch fix? Well, the answer is Dutch Cheese. It is one of those typical Dutch foods that everybody loves. Apart from being tasty and pretty addictive, it is also one of the suspected reasons why the Dutch are so tall. It turns out it's not only good for your soul but your height too! Long story short, it's a win-win situation.
That is exactly why cheese is one of the things you miss the most when you are outside the Netherlands (you can blame the limited Dutch cuisine with this one). If you find yourself craving a slice of Gouda cheese outside the Netherlands, remember that you can send it with a little help from Eurosender.
Apart from using this idea to send stuff for yourself; you can also use their service to send it to your loved ones who don't live in the Netherlands and has to live without the goodness called Dutch cheese. Next Christmas, treat your nana with a block of Oude Kaas.
There are some things to take into consideration though: In order to make sure everything arrives safe and sound (we want that cheese to make it after all), buy the cheese vacuumed and labelled. If you happen to buy your cheese from the city markets, just tell them it is for travelling. That's it, now you can enjoy a slice (or 10) any time, anywhere.
Dutch things you can ship: Shipping a bicycle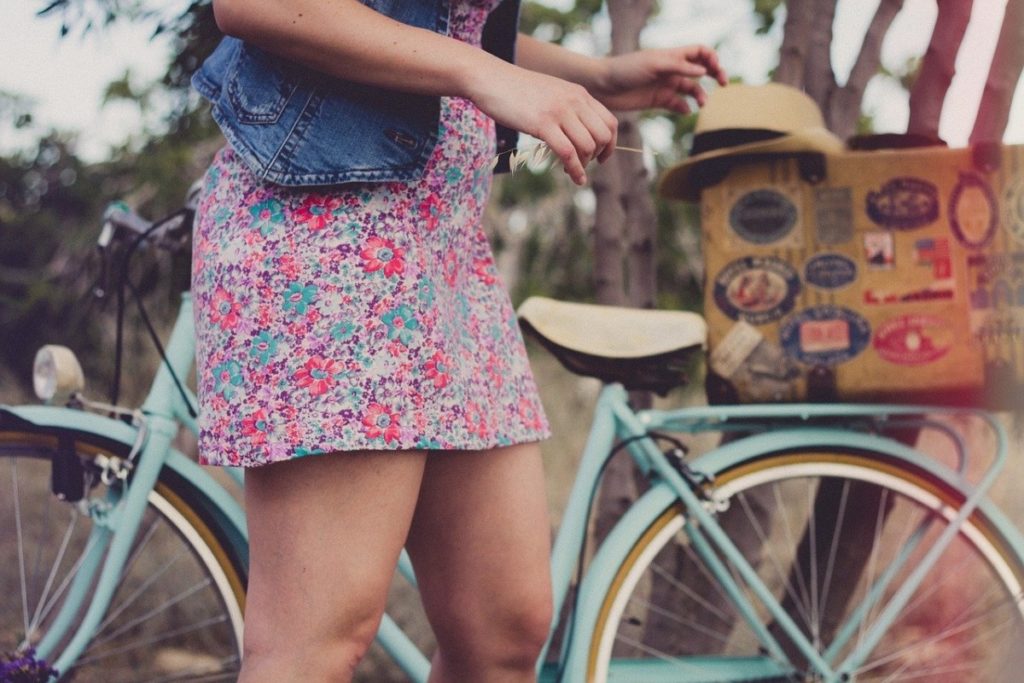 A Dutchie and their bike: a love story. If you are going abroad for a while, going on a holiday or moving abroad for good; you might want to take your bike with you. After all, it has been your best companion through the typical Dutch weather too many times. If you thought that shipping your bike would be too much of a hassle until now, think again: you can easily send your bike abroad as well. The secret? Good prep.
Here is how you can get your bike ready for shipment:
Just find a box that fits your bike and secure it like a Dutchie secures a discount on cheese! You can even opt for a special case that allows you to put all the accessories in a more secure and sturdy way. If you fail to find a fit, then you might have to dismantle it bit by bit before sending.
Not sure how to tackle it by yourself? Fear not because Eurosender has a whole section that shows you send your bike overseas in the easiest possible way.
Dutch things you can ship: Jenever and Gin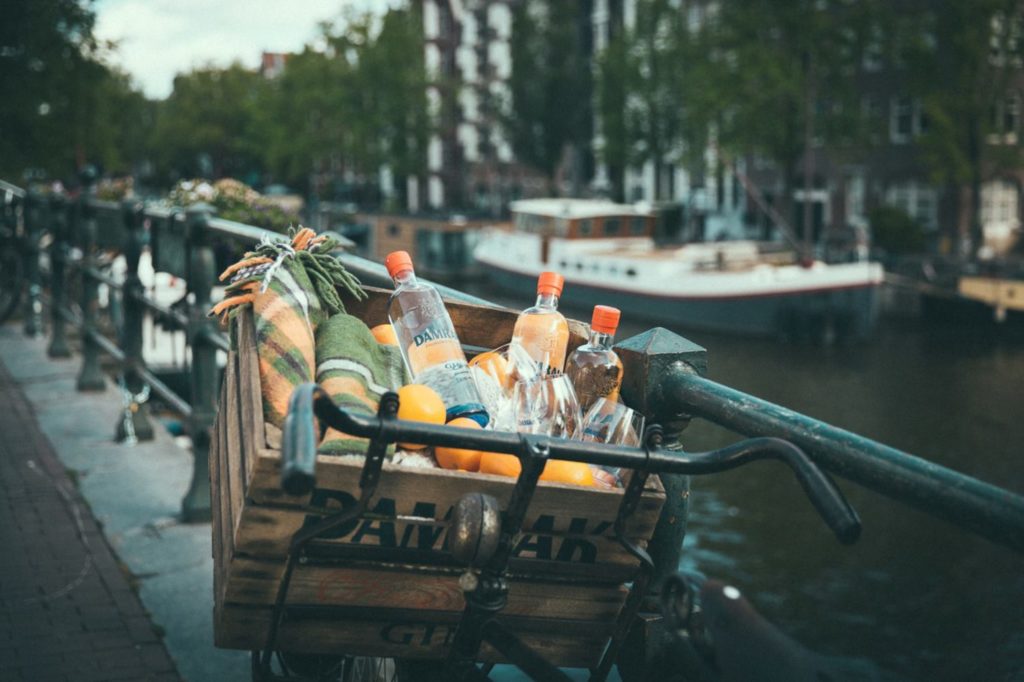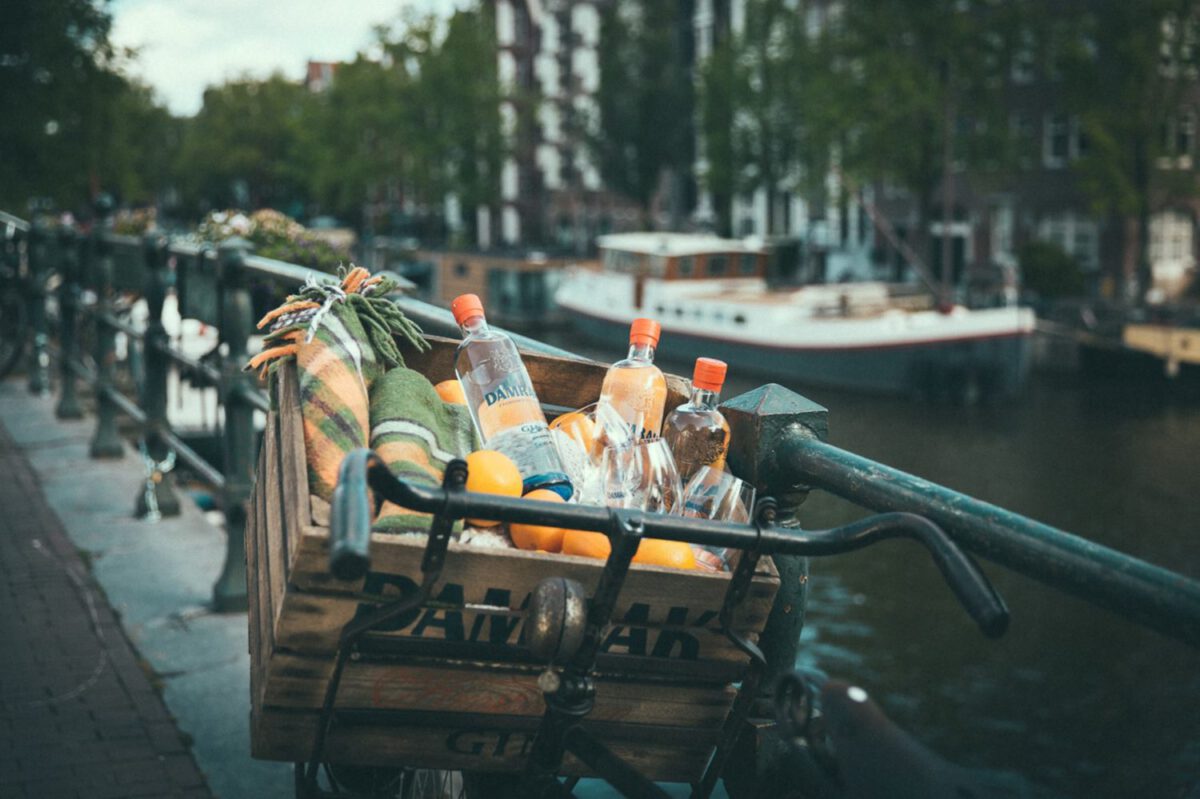 Oh yes, Jenever (aka Dutch gin) is another typical Dutch thing that you just want to have sometimes. Plus, everyone knows that gin doesn't always cut it when you want to get your drink on with this local Dutch spirit.
So next time you want to treat your family or friends with a bottle, or simply take it for yourself; go ahead and do it!
As with any kind of transportation with alcohol, there are some things to keep in mind:
For shipping alcohol within the EU, you can send 10 litres of spirits, 90 litres for wines and 110 litres of beers. Not bad! This means you don't even have to leave those crates of Heineken behind!
Alcohol is within the non-recommended items for shipping list, which means you ship it at your own responsibility. So it is wise to pay extra attention to packing and securing to avoid any kind of damages.
Sending Pindakaas and Hagelslag from the Netherlands
Dutch peanut butter (aka pindakaas) is one of those things that it's just not the same anywhere else. If you've been eating Jiff all your life, then you have been doing it wrong, trust us.
And of course there is hagelslag, a potential reason why the Dutch kids are the happiest in the world, these chocolate sprinkles are not just for kids but for everyone! Don't be surprised if you see adults enjoying some on a buttered slice of bread as breakfast, lunch or a snack.
Plus, hagelslag is what the Dutchies eat when a baby is born. And we haven't even talked about the "Muisjes" served when you to come to visit a newborn in the Netherlands (either blue or pink depends on the gender of the baby). So is there a baby on the way? These are the nicest presents to send abroad from the Netherlands!
To bring that Dutch feeling to wherever you are, pindakaas and hagelslag are the two best things that come right after cheese. For a full effect, buy the biggest Calve jar they have and throw in some boxes of hagelslag in too.
Your home! a.k.a how to ship your stuff abroad from the Netherlands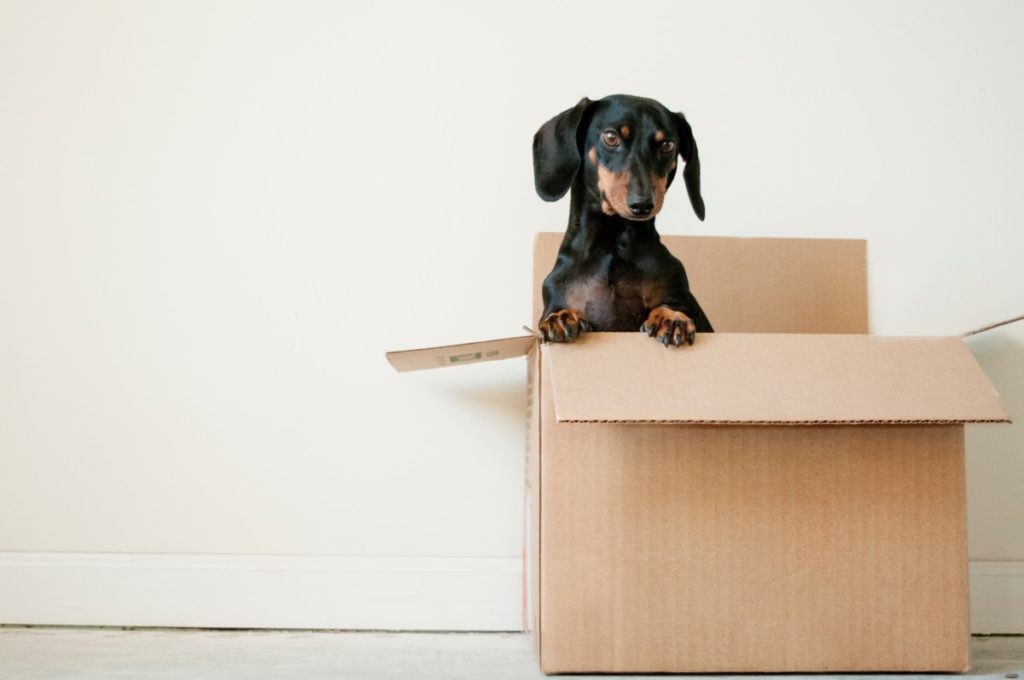 Now our number 5 might not be the most typical Dutch thing out there, but it is one of the most important if you are thinking about moving to the Netherlands (or leaving the Netherlands for that matter)
With Eurosender, you can book their Freight Transport service and schedule to send shipments from 2 kilos to 4000. To start with, you can calculate the estimated size of your shipment via their website, and see if your load can be qualified for freight transport. Next, you can calculate the costs. If everything looks good; their freight department will organize the shipping together with the logistics service provider. Easy peasy!
Now, let's talk about the preparation:
Palettes
In order to ship your furniture, you need to get some pallets for transportation. If you wish to purchase one, first submit your request for freight shipping and then send them an email. Eurosender will help you with sorting it all out. Once that's done make sure that your palettes are properly packaged and secured.
Labeling
For all cargo transport in Europe through Eurosender, the courier in charge of transportation will bring you the appropriate labels or they will collect your shipment and label it in the terminal. Make sure to remove old labels (if any) and make sure your label is readable.
Pick Up
For freight shipping, it is required that a forklift or some other vehicle similar be made available by you. If this can't be done, you should contact Eurosender or the courier company directly before the courier arrives at the address. Their team is there to help you out!
Insurance
Your shipment with Eurosender is automatically insured according to the CMR Convention but you are free to get additional insurance. For shipment of high value such as your furniture, they strongly recommend the purchase of additional insurance, you know, just in case.
For more information about sending your furniture with Eurosender, you can visit their own page.
Since loads of you DutchReview-readers are huge cheese lovers (it's meant as a compliment) we've got a nice discount code for you to use at Eurosender. Type in DUTCHREVIEW and voilá – you will receive a 10% discount!
* We worked together with Eurosender on bringing you this article (but also because we like to send our luggage cheap and easy as they do)!
Feature Image: Bruce Mars/Pexels