There are multiple differences between The Netherlands and Australia that might come in handy at the weirdest times. Are you an Aussie about to arrive in The Netherlands? Or a Dutchie about to travel to Australia? Then you are probably wondering what you are about to encounter. Here are some irrelevant, but (possibly) intriguing differences between the Netherlands and Australia!
When I arrived in the Netherlands at age 25 from Australia, I was so excited but had absolutely no idea what to expect. I remember constantly looking around me and comparing everything to what I knew from my home country. There are many differences between these two countries. Of course, there are obvious differences like speaking different languages and driving on different sides of the road, but here are some others that I found a bit peculiar!
Differences between the Netherlands and Australia: visiting the grocery store
Coming from Australia, I was used to huge supermarkets with endless aisles of products. It was like walking into a massive food hall, full of everything you could ever need for cooking your perfect meal! When you approach the counter, all you need to do is empty your trolley and then you can relax, take a breather and have a little chat to the check-out person (if you feel like it). The employee (standing) behind the counter will pack everything up for you nice and neat in bags- perfect and off you go!
After arriving in The Netherlands, grocery stores appeared miniature to me in comparison to Australia. I quickly noticed that I often needed to visit up to four different grocery stores to find all the ingredients I needed for one recipe! I also learnt quickly, that I must get my game face on in the grocery store because the employee (sitting) behind the counter was not going to pack my bags!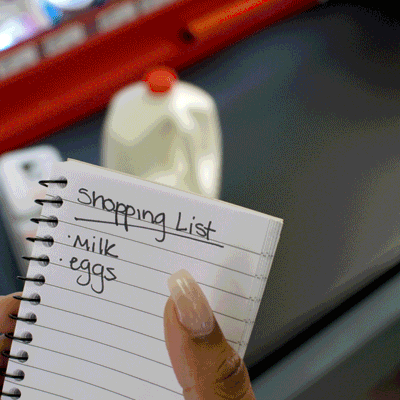 Dutch grocery store employees simply scan the item – and that is it. So, after my first visit, I began quickly rushing. Sweating and trying to get all my items bagged before it became time to pay. Now, I have mastered this and have my bags ready, my pin card in my pocket ready. I am ready to pack, go and get out of there as quickly as possible!
So Dutchies in Australia, enjoy and relax! For the Aussies in the Netherlands- hurry up and get packing!
Differences between the Netherlands and Australia: making a doctor's appointment
In Australia, when you need to make a doctor's appointment you call and schedule a time and that's pretty much it. You arrive at the doctor's, give your name and take a seat. After I arrived in The Netherlands, making my first doctor's appointment was not what I was used to!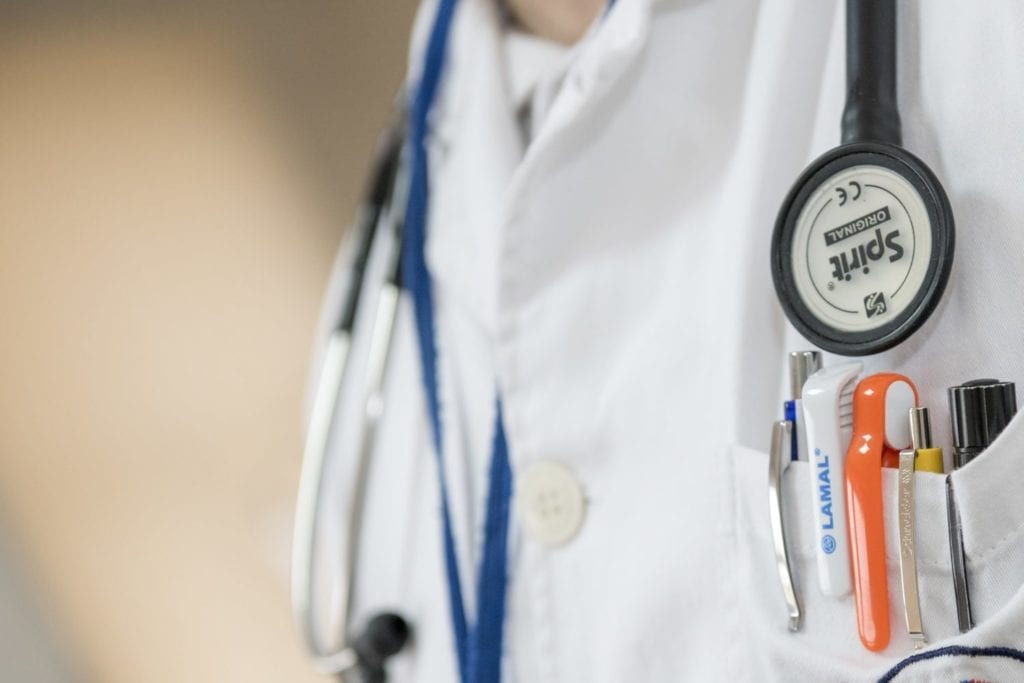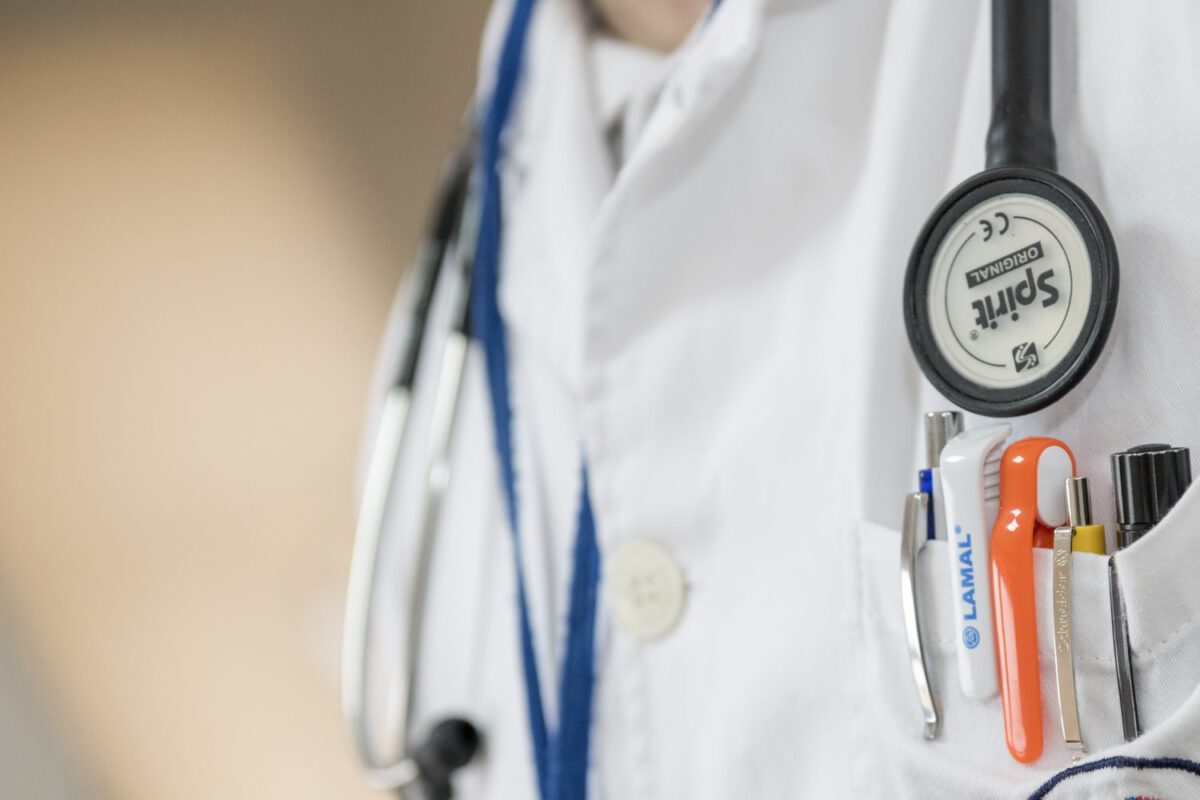 When I made the call to schedule an appointment, which is already awkward because I did not speak Dutch. I was asked by the person on the phone "why I needed to see the doctor?" I was confused because I thought this was supposed to be private and between a doctor and patient. However, it seems there are no secrets in this country. You need to say exactly why you are needing to visit the doctor.
Not only that, when you arrive at the counter of the doctor's surgery, they will also ask you (again) "why you are here to see the doctor" After my first experience with this, I turned around to all the people sitting in the quiet waiting room and felt the blood rush to my head, "um… because…" Dutch culture is open and honest, and this also includes your visits to the doctor!
Differences between the Netherlands and Australia: store signage
Signage in Australia is huge, loud and proud and you will probably be able to spot a store from at least half a kilometre away! If you are looking for a doctor's surgery, it will have a few huge signs out the front on a few different angles ad different text (For example; BULK BILLING/ OPEN 7 DAYS/ BEST SURGERY IN TOWN)!
The Netherlands is definitely different with signage. The first time I went looking for my doctor's surgery there was a tiny sign, about 5cm X 10cm, that I didn't even notice! This wasn't handy when I couldn't even read the 20+ letter street names yet. This is the same for many other stores in The Netherlands, the signage is small, and you may just walk past a place and not even realise what it is.
Differences between the Netherlands and Australia: beaches
Australia and the Netherlands are both lucky to have awesome long stretches of sandy beaches. When I think of a beach in Australia, I think of lifeguards, surfers, nature and relaxing.
After visiting my first beach in The Netherlands (Bloemendaal), it was clear the use of beaches were very different than in Australia. The Dutch make full use of their beaches during the summer by setting up a long line of beach houses. These beach houses are fully equipped with terraces, restaurants/ cafes and amazing places to party.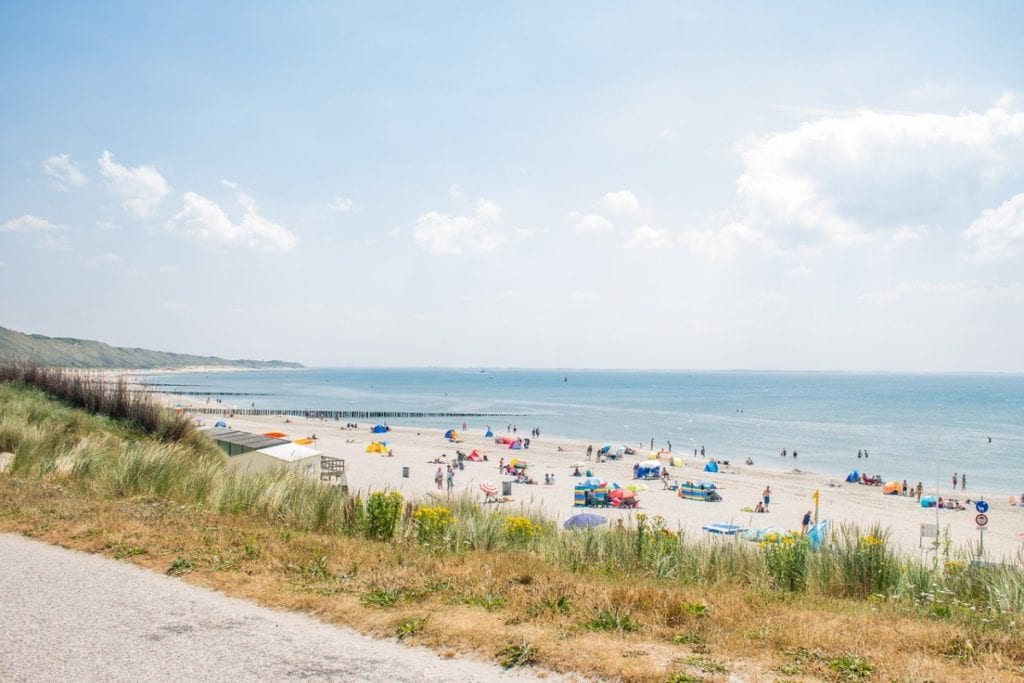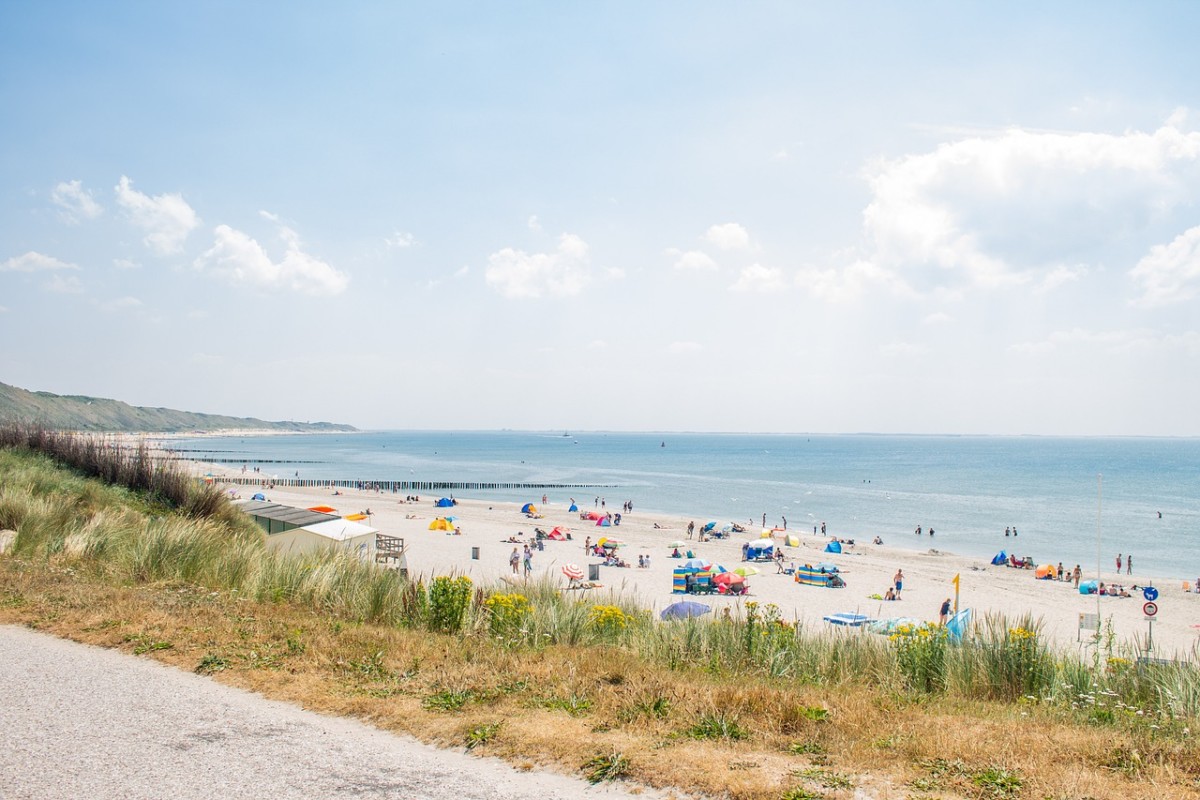 If the sun shines in the Netherlands, everyone flocks to the beaches and these beach houses are full and pumping with beats! Of course, there are plenty of beautiful quiet nature beaches in The Netherlands as well, but even they have beach parties too!
Differences between the Netherlands and Australia: price of beer
There is a huge difference between the price of beer between these two countries, the difference being the Dutch get a bargain price. A crate of beer in the Netherlands is sold for around 20 euros and in Australia around $60 AUD. This price difference is huge but very good for Australian's in the Netherlands!
Differences between the Netherlands and Australia: rental houses
When you rent a property in Australia, you need to sign a contract which basically says you will leave the house the same way as when you moved in. This means you can not hang anything on the wall, paint or touch anything. Being used to this it was a shock coming to The Netherlands.
When I moved into a rental, it was completely empty, I mean stripped to the bones! There are no lights, no floor, no oven, nothing. This is awesome because you can decorate and make the place how you like, but on the other hand, gives you a lot more to do. Obviously, there are also private rentals in The Netherlands which you also can't touch, but I love that there is an option. I have learnt how to DIY and now pride myself on being a fine painter!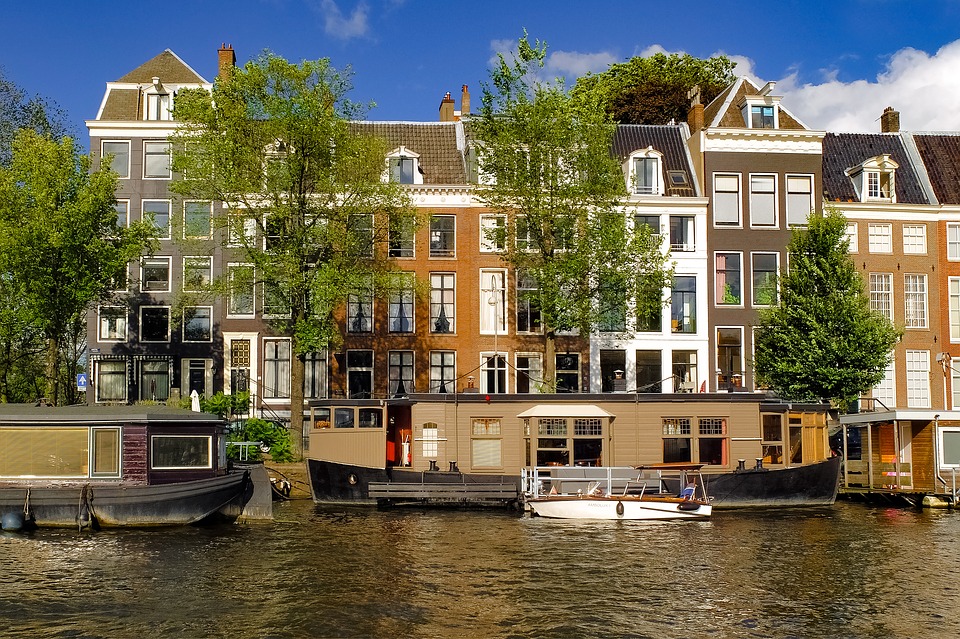 Differences between the Netherlands and Australia: outlook of the weather
After living in The Netherlands for longer, and visiting my home country recently, it is obvious there is a different approach when it comes to the weather outlook. The Dutchie's just won't let the weather dampen their plans.
I guess due to all the appalling weather the Dutch must face means they have a strong backbone when it comes to the rain (although it doesn't stop them complaining). However, when I was back in Australia recently, it was evident that as soon as there was (actually)(finally) a rainy day, everyone wants to stay home and cancel all plans. It is cute, but if Dutchies had the same mentality I think the country may fall apart!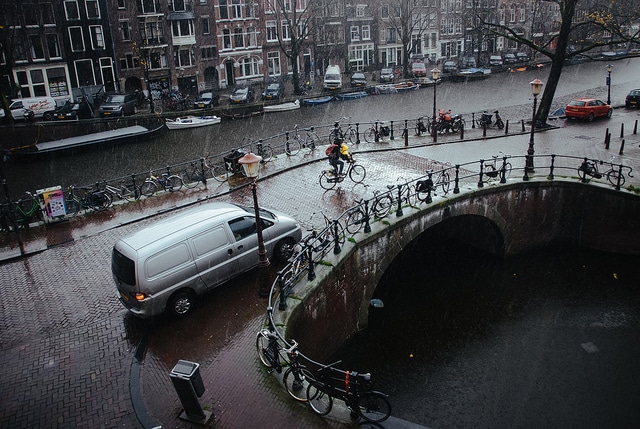 Differences between the Netherlands and Australia: pastry and sauce
Both Australians and Dutch love pastry! They have their own speciality items such as kaas broodjes (cheese pastries) for the Dutch and for Australians, well, we love pies! I found it interesting how the Dutch love to coat their fries in a ton of sauce, like Aussies do their pies. Except, it seems, for kaas broodjes. 
When it comes to kaas broodjes (cheese pastries), the Dutch eat it dry with no sauce. The first time I ate one of these Dutch delights, I was confused. Is there no offering of tomato sauce to cover that pastry up? How am I going to eat this? I am still wondering why kaas broodjes are eaten without sauce. I believe sauce would only enhance that cheesy pastry goodness!
So, there are 8 intriguing differences between The Netherlands and Australia that I have encountered since moving here! Have you experienced any others? Let us know in the comments below!
Feature Image: Canva