An expat guide to the culture of celebrating in Dutch primary schools might be something you never knew you needed. But the truth is that the Netherlands has plenty of "traditions" that you need to know, in order to ensure that your little one has a blast throughout its educational experience. Here are some of them! 
All work and no play makes Jack a dull boy. No need to worry, though, about your kid ending up like Jack, now that he's started Dutch school. You may be all worked up about his struggle with Dutch and find it impossible to ever give yourself or your kid a break, but, before you know it, you will both dive into a string of fun celebrations which will make the transition so much easier for your little one. Read on, for a brief introduction to these lovely traditions. You have to start preparing as we speak. How else could you possibly send your kid off to school, come spring, with an award-winner Easter breakfast box?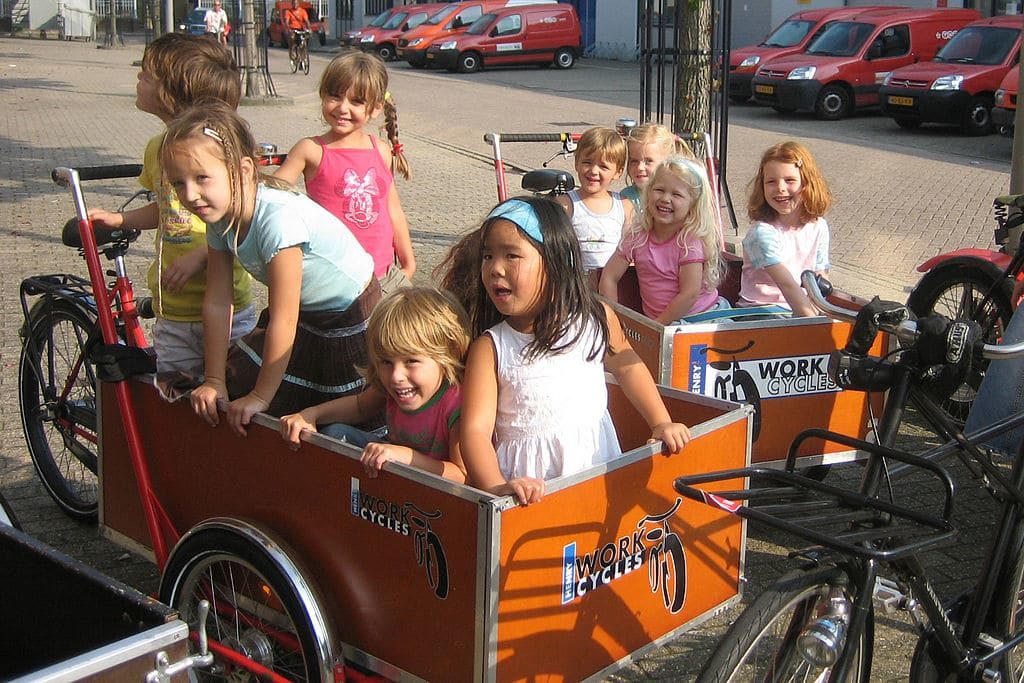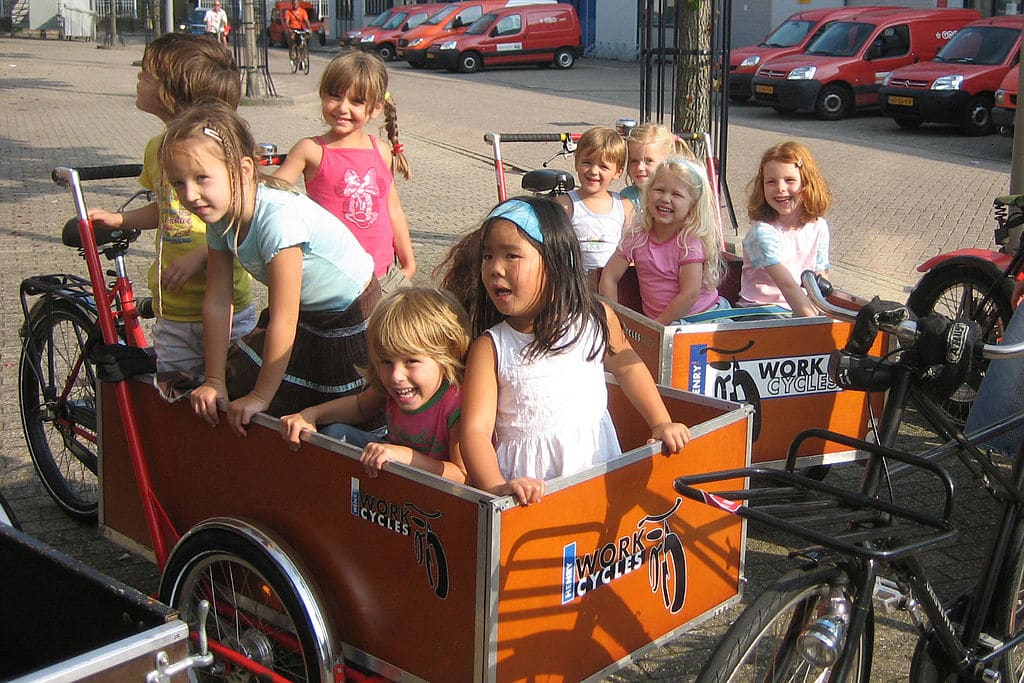 The culture of celebrating in Dutch primary schools: Dag van de Leraar. Teacher's Appreciation Day.
It is usually celebrated on the 5th of October, although some teachers prefer to move it towards the end of the school year or pick another day, depending on current class priorities. It is observed in many other countries and cultures, so not specific to the Netherlands. Not necessarily on the same day everywhere, but certainly to the same end: to honor teachers and recognize their contribution to education and society.
In Dutch primary schools, it is customary to offer the teacher flowers and small gifts as tokens of appreciation. The 'class parents' (klassenouders) are generally in charge of coordinating the parent side initiative in order to make sure that the event is marked accordingly and nobody feels left out. And, rest assured, even though the focus of the day is, theoretically, on the teacher, it is kids who get to do most of the fun things. Smaller ones (group 1 or 2) show up at school dressed up in cool costumes, older ones might be as lucky as to spend a whole day out with the class.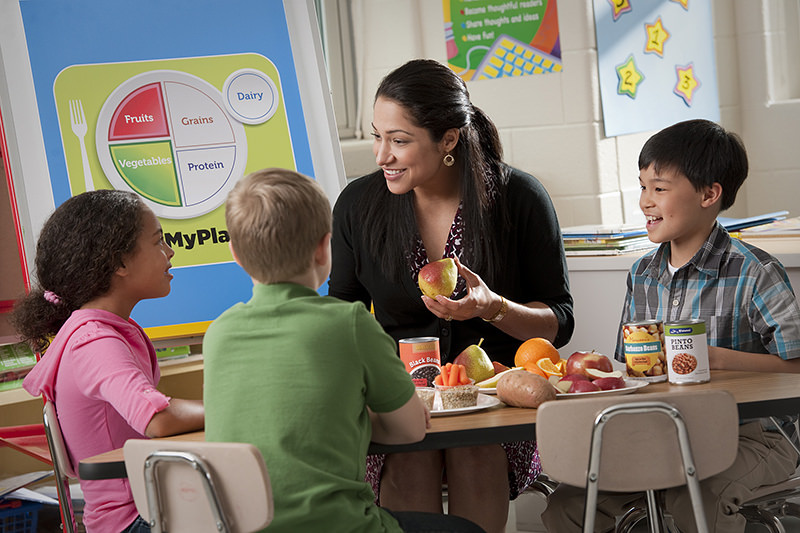 The culture of celebrating in Dutch primary schools: Sint-Maarten. St. Martin's Day.
"Elf november is de dag, dat mijn lichtje branden mag … ". If you don't know the song, make sure you ramp up because you will soon have to perform it, alongside your kids, in front of a bunch of strangers. How soon? Well, if your Dutch is such that you still think Lord of the Rings when you see "elf'', here is your word of the day. Yes, Google Translate is right this time, it is as soon as the 11th of November.
Also celebrated in many other countries, Sint-Maarten is the feast day of Saint Martin of Tours, a friend of the children and patron of the poor. On the evening of the 11th of November, Dutch kids tour the neighbourhood with their hand-crafted (or Hema – don't roll your eyes) lanterns. They move from door to door and sing along, in return for candy or fruit. They are always accompanied by at least one adult – and some of the neighbours may go out of their way and welcome the adults with gluhwein.
It is not a school celebration in itself, but, many times, the teacher plans ahead for lantern crafting in class. Also, depending on class cohesion, class parents may suggest a meet-up time and place so that kids may enjoy the evening together. A big thank you to our former class parents for making it happen last year!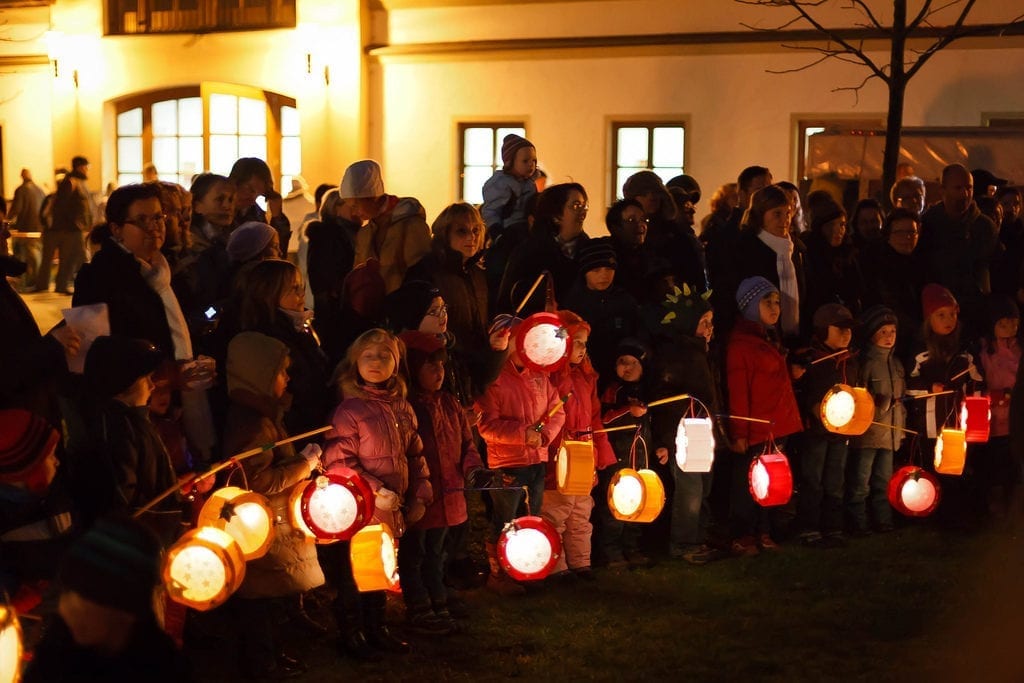 The culture of celebrating in Dutch primary schools: Sinterklaas.
I'm sure we all agree that this doesn't need any introduction. Sinterklaas comes to school and the smaller kids get gifts – ideally different for each kid and tailored to their likes. Bought by the teacher, sponsored by the parent board.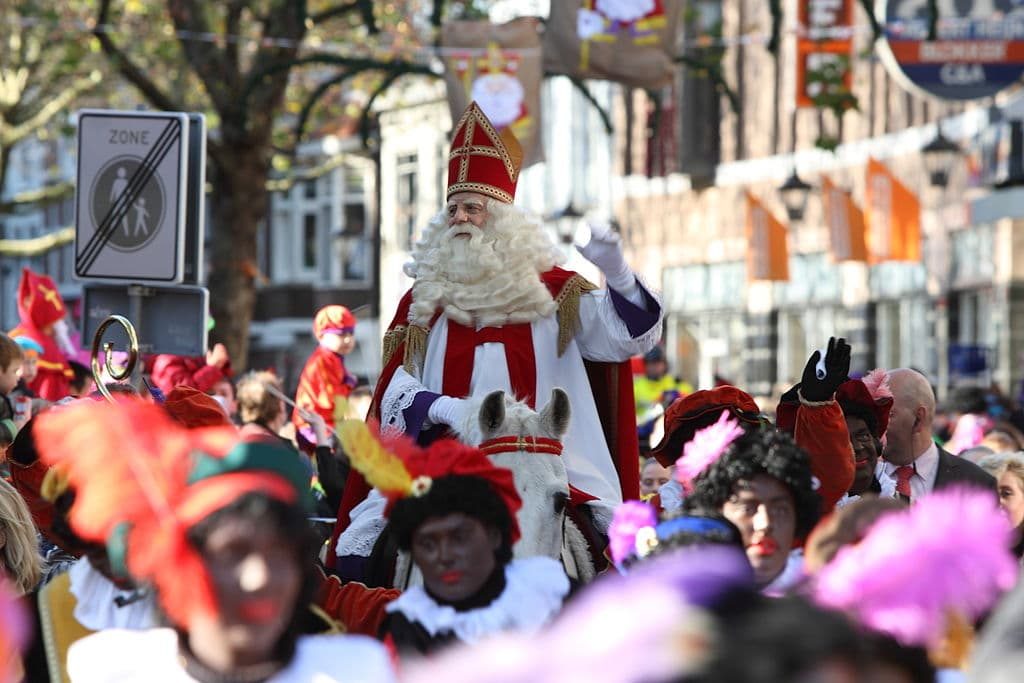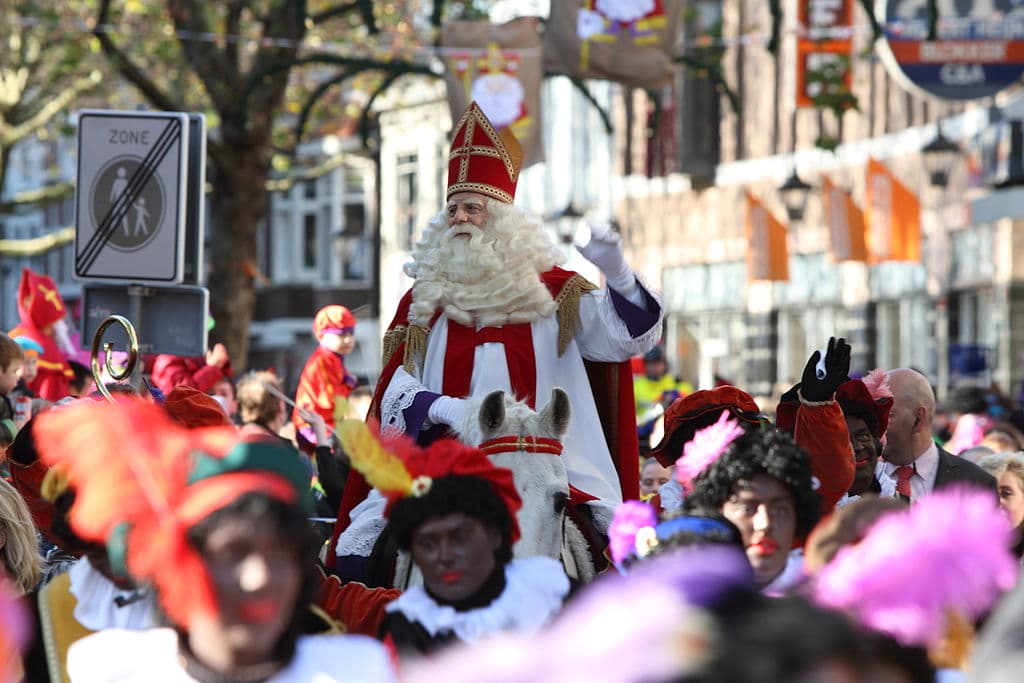 The culture of celebrating in Dutch primary schools: Kerstdiner. Christmas dinner.
An actual Christmas dinner is arranged for all the kids in the class on one of the last evenings before Christmas vacation. Table decoration is festive, kids put on their Christmas sweaters, parents wear their good old reindeer horns and bring along plenty of home-cooked food. They don't hang around, but, instead, leave the kids to themselves. Unlike what happens in other cultures, the evening is about the kids, rather than the parents. Instead of being expected to perform on a stage (or do any other stunts) for their parents' satisfaction and ego, kids are simply left alone, to enjoy a quiet candle-lit evening with their peers and their teacher.
The culture of celebrating in Dutch primary schools: Paasontbijt. Easter breakfast.
It is dinner before Christmas, but breakfast before Easter. One that comes in a special handcrafted box. Each kid shows up at school with another class mate's meal in a surprise box that he or she has previously decorated with the recipient in mind. Anything goes, encourage your creative little one to … think outside the box. And, last but not least, make sure you stock up on essentials like cardboard eggs, feathers, tiny toy chickens (so much for thinking outside the box) way before the last evening. Guilty as charged, but I learn from my mistakes!
The culture of celebrating in Dutch primary schools: Birthday traktatie.
Don't think you can get away with the box of chocolates that is the norm in other countries. You won't. You will have to prepare yummy healthy treats for all the kids in the class and, ideally, all the school teachers. Fruit skewers, popcorn bags, home-made muffins, you name it. Some smaller kids are also thrilled to receive tiny giveaways, but, regardless of what other parents do, you don't have to go along if you don't feel like it.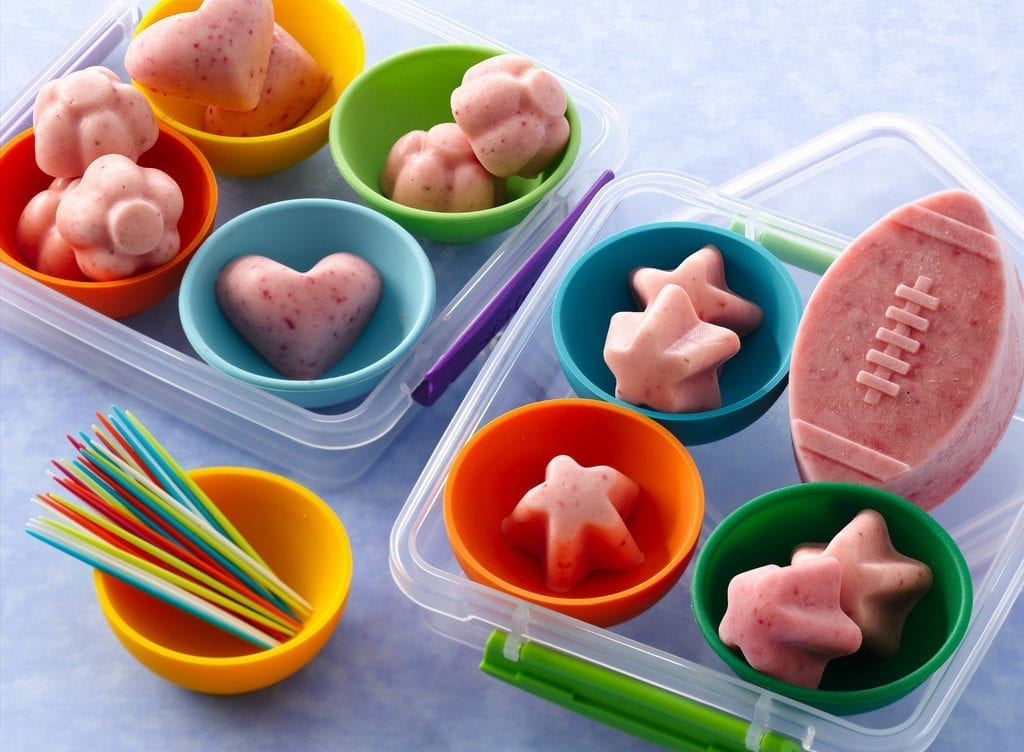 The culture of celebrating in Dutch primary schools: Ouderborrel. Parents' party.
Two times per year, usually in the beginning, for acquaintance, and by the end of the school year. It's good for class dynamics and, if you're lucky, really lucky, you might even make friends there.
Now, this one is not about kids, you'll be tempted to think. Well, not so fast – unless you pick a location where parents can also bring their kids (not much of a borrelen, huh?) or you're willing to spend the babysitting budget you were saving up for the once-in-a-blue-moon romantic date with your partner. If you're supposed to bring not only your kid, but also some food, don't rush to the oven to bake that fabulous cake of yours. You won't make friends any faster. Just be yourself, get a box of something from the supermarket and … learn some Dutch.
So this was your expat guide to the culture of celebrating in Dutch primary schools! Are there any other fun traditions we missed out on? Let us know in the comments below!