Your guide to finding scholarships in the Netherlands
Apart from being awesome at many things such as high tech inventions and changing the future via smart innovations, the Netherlands is also a good choice when it comes to education. The universities in the Netherlands are known for their high level of education and are among the best of the world. If you are an international student thinking about studying in the Netherlands, then sooner or later you think of the possible scholarships in the Netherlands.
If you feel a bit lost, fear not. With our help you'll soon know it all. Which scholarships in the Netherlands are the best for you and what they are all about: thoroughly explained.
Time for the serious stuff: Scholarships in the Netherlands
1-The Holland Scholarship
If you are from a non-European country, then you are probably aware how high the fee costs are. To make things easier, in 2015 the Dutch government introduced the Holland Scholarship. The aim for that move was to attract international students from non-European countries. How glad we are that they come up with it.
Like we said, this scholarship is for international students from outside the European Economic Area (EEA) who wants to do a Bachelor's or Master's degree in the Netherlands. To add, it has a value of 5.000 euros. So no more sleepless nights spent on thinking about money issues.
How likely are you to get it? To give an idea, Holland scholarships are given to several hundred international students per year (the number was 768 in 2015).
2- Scholarships administered by Nuffic
There is no way of talking about scholarships without mentioning Nuffic. Nuffic is a Dutch organization for internationalization in education. Their work is from primary and secondary education to vocational and higher education and research. Understandably, they offer many major scholarships to students. Some of them are:
-Erasmus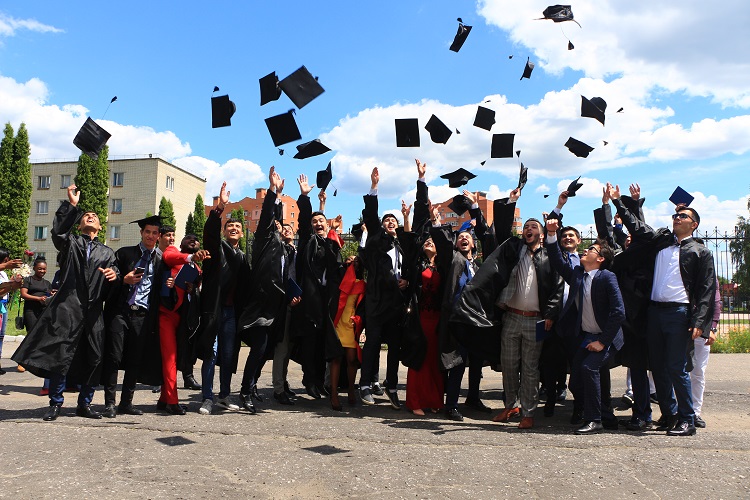 Ah, Erasmus… Who doesn't know about this programme which enables students to enjoy studying in various countries for a semester or two?
The new Erasmus programme has started in 2014 and will go on 2020. This means, EU students (some non-EU countries are also included) can study in other EU countries for some period of time. This is usually between 3 and 12 months.
The outcome? Lot's of unforgettable memories and endless stories to tell.
-MENA Scholarship Programme (MSP)
This scholarship was designed especially for professionals from countries like Algeria, Egypt, Iraq, Jordan, Lebanon, Libya, Morocco, Oman, Syria and Tunisia to do a short course in the Netherlands.
P.S: MSP is not currently open to professionals applying from Syria. Applicants with the Syrian nationality may apply if they are residing and working in one of the other MSP countries in the list
-Netherlands Fellowship Programme
This scholarship prioritizes female applicants and applicants from Sub-Saharan Africa. To add, once you have finished your study programme, you are an NFP alumnus. This has some perks such as the opportunity to participate in 'refresher' courses.
That's not all: You can also join the Holland Alumni network to interact with fellow graduates. Nice!
-Orange Tulip Scholarship Programme
If you come from Brazil, China, Indonesia, Korea, Mexico and Russia, then this is the right programme for you.
-StuNed
Stu Ned is a scholarship Indonesian professionals to study a Master's, short course or training programme in the Netherlands.
There are two modules. In principle all programmes offered by Dutch higher education providers can be eligible:
•    Master programmes: With a duration of less than two years, and with a clear relation to the objectives of the StuNed programme.
•    Short Courses: With a duration of more than 2 weeks and less than 12 weeks with a clear relation to the objectives of the StuNed programme.
-Sino-Dutch Scholarship
This programme is for talented Chinese students to study or do research for at least one academic year in the Netherlands. Also formerly known as the China Programme. Keep in mind that this can be for during or after your study in China. So, huzzah!
Now that you are one step closer to start a new chapter in your life, what are you waiting for?
Get searchin' !
Hey there! Be sure to follow DutchReview on Facebook in order to not miss out on any other good stuff!