You're ready to make the change. Maybe you want to lose a few pounds, strengthen your muscles or/and train for a challenge. It's no secret that many of us struggle with motivation when we decide to join our local gym – however, it doesn't have to be like this. So, what choices can we make that ensures that we make an actual lifestyle change and stay motivated? If you are in or around Amstelveen, put the stroopwafel down and read on because this boutique gym is just for you.
We were new to all this, so we took a trip to Next Level AMS in Amstelveen to check out a boutique gym with a heartfelt background story.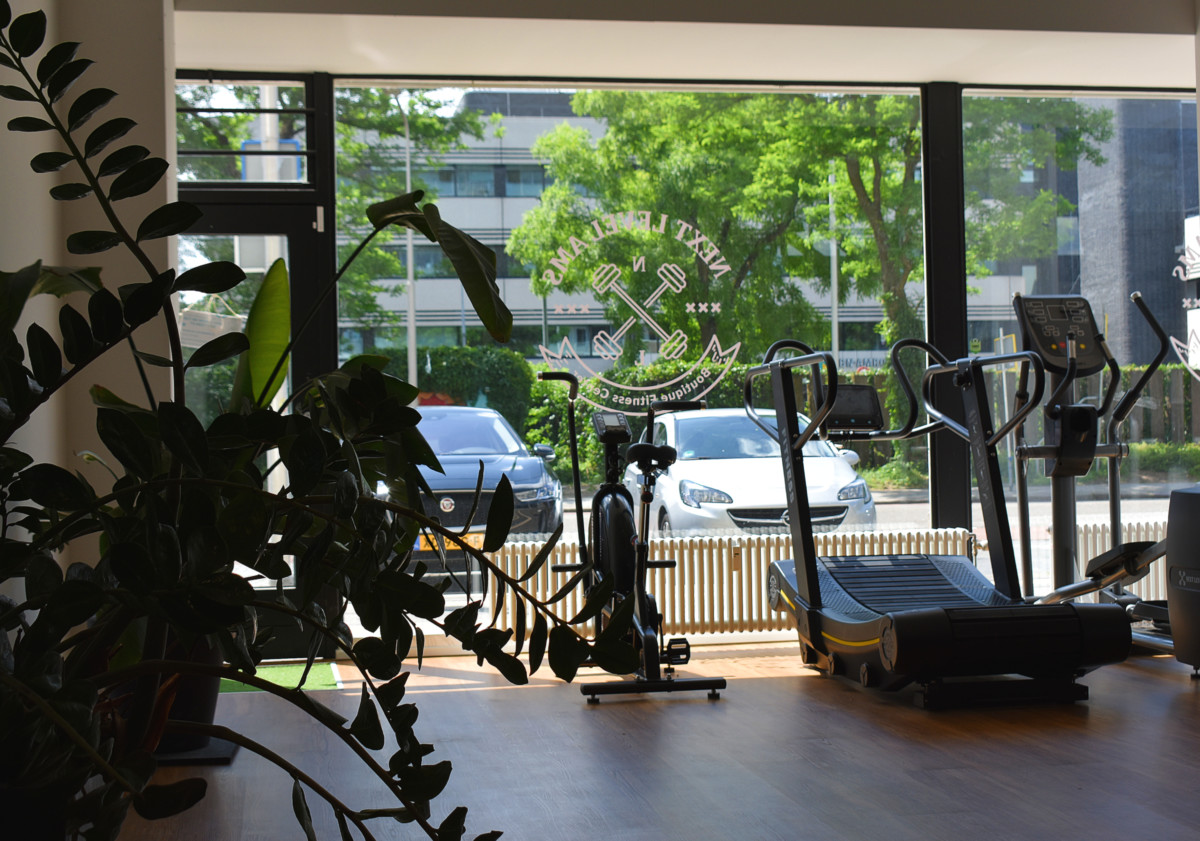 How Next Level AMS came to be: The origin story
We're used to the usual 'well I just woke up one morning and thought of this great idea' – but this time around there really is a story behind how this boutique gym came to be. Tal, the founder of Next Level AMS began this journey over 20 years ago when a truck hit him while he was driving his scooter. This resulted in a very serious injury which left him unable to walk or even stand for 6 months (let alone do this fitness stuff). Tal was wheelchair-bound during this period and had to adapt to this new way of life, a change that would eventually lead him to own his own boutique studio.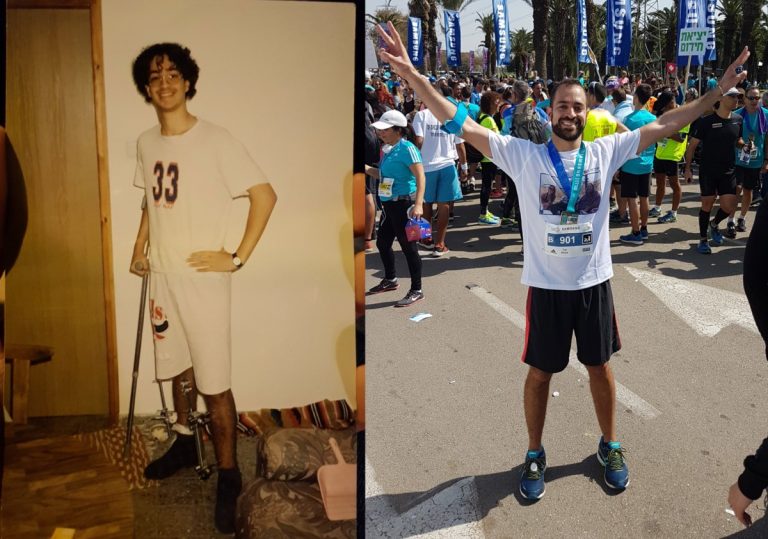 Hailing from Israel, Tal caught the travel bug to explore the world. He then realized that his dream was to have a job helping people change their lives when he was looking for a career change. That's how he ended up in Amsterdam in 2013. After his time working in IT, he felt a bit lost about what to do in life (many of us understand this feeling too well).  Tal got certified as a personal trainer and started working part-time with clients while working fulltime in IT. And after realizing the potential of his pursuits in personal training, he tried to recruit new clients with much success.
Fitness became a big part of his life and he embraced the 'don't take your life for granted' motto and grabbed it with both hands.
Fast-forward to 2019 and he spends his time helping other people improve their fitness and wellbeing at his 'Next Level AMS' boutique gym in Amstelveen.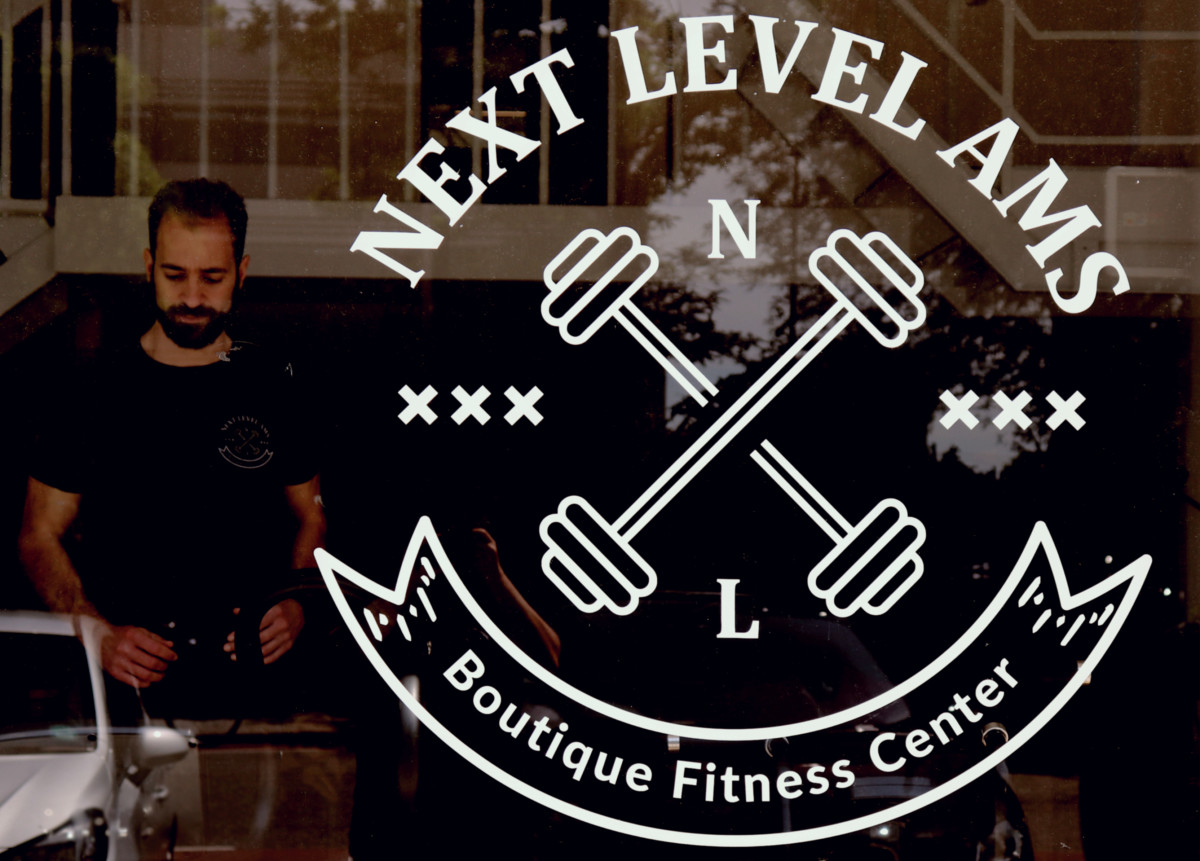 This boutique gym in Amstelveen, an expat hotspot, only opened a few months ago, so we dropped in to meet him and check it out for ourselves.
*To see the full story about his accident, his goal to complete a marathon and about how this boutique came to be, check out his blog – it's a really inspiring story (he even completed the marathon by the way!) 
Why a boutique gym over conventional gyms?
Let's be honest with ourselves now: Do we ever stick around at a conventional gym long enough to see results? Long-lasting results? Some of us can, but most of us spend our lives joining and rejoining gyms over the years. I for one have had my weight yo-yo up and down since living in the Netherlands (those damn bitterballen and stroopwafels) and if you really want to make the change, it's usually going to take more than a quick gym registration.
Humans are awesome:
When you first sign up for a conventional gym, you get a membership card, you swipe in and get going. There's nothing personal about it, nobody is going to check to see how you're doing and when you begin to lose motivation and stop going, the gym isn't going to ask you if you're okay and if you actually want to come back.
Then there's also the fact that the group classes are small and not crowded, just to allow the coaches to make sure you move correctly when exercising. And the same goes for the weights room, there's a maximum of 4 people training by themselves at any given time.
That's the difference between boutique fitness and a traditional gym experience – you're not a number, you're a person; a much cared-for person. If you're not showing up like you used to, they will reach out to you and encourage you to come back. Think of it like a trusty friend who drops in to see how you're doing when they haven't heard from you in a while. That's the kind of experience that places like Next Level AMS give you.
The staff at Next Level AMS were so accommodating – they even let us have a little work out (sorry Abu!)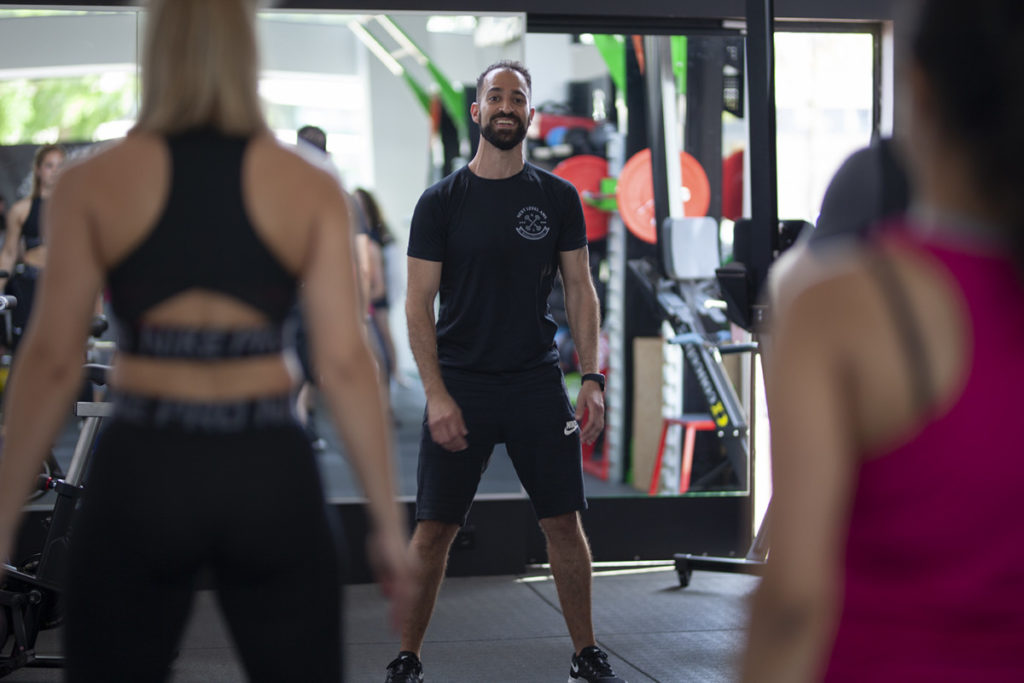 You will receive a tailor-made workout
When you go to the gym on your own, you tend to circuit around the different machines and usually have a favourite that you tend to stick to. Unless you know a lot about fitness (through courses/degrees or being a trainer yourself), chances are you aren't going to know what exercises work for your needs and for your body type.
Push it Abu!
When you start out at Next Level AMS for your personal training, you will be invited for a free intake session – here is your chance to let them know what your goals are, to tell them about you and to figure out if any health problems or injuries have occurred. Their Osteopath team member will weigh in on how to customize the training plan as well. The Osteopath will help in planning so that your fitness or health goals will be realized without letting any previous injuries and health problems put you off exercise! Tal told us that it was something that he also spent his time worrying about when recovering from his injury. In fact, resting any longer than it needs actually weakens it. With the correct advice, support, and training, you can feel strong again. Take it from the guy who started this in the first place!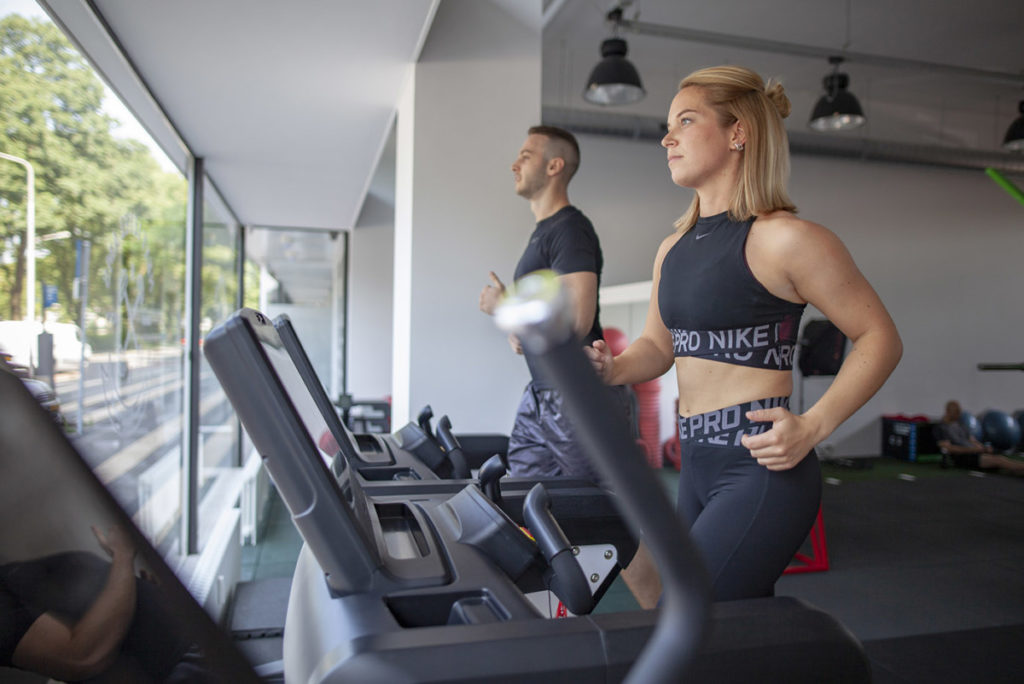 Once you start working out you will have continuous 1-1 support. Next Level AMS even has VIP rooms where it can just be you and your trainer and no one else. This way there will be no distractions and you can be comfortable during your whole workout (you can even put on your playlist to play during your session – Britney, anyone?)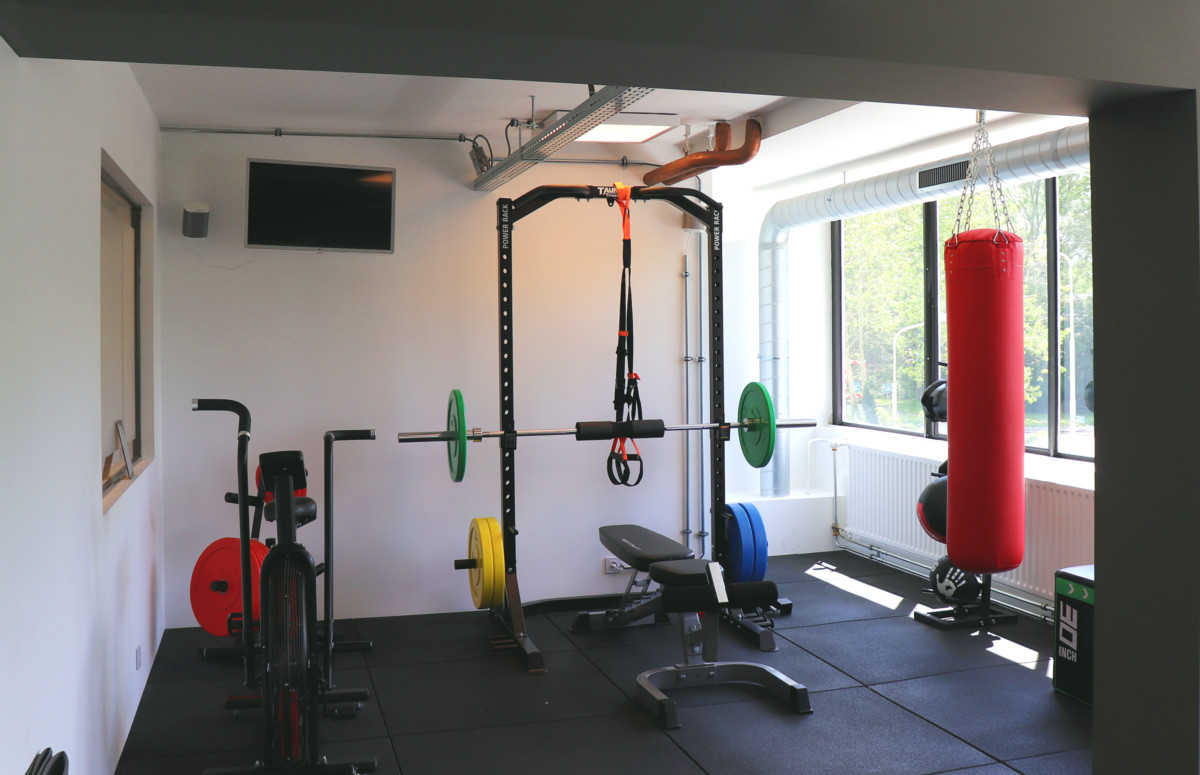 You're even hooked up to a heart rate monitor to monitor your fitness level throughout your workouts!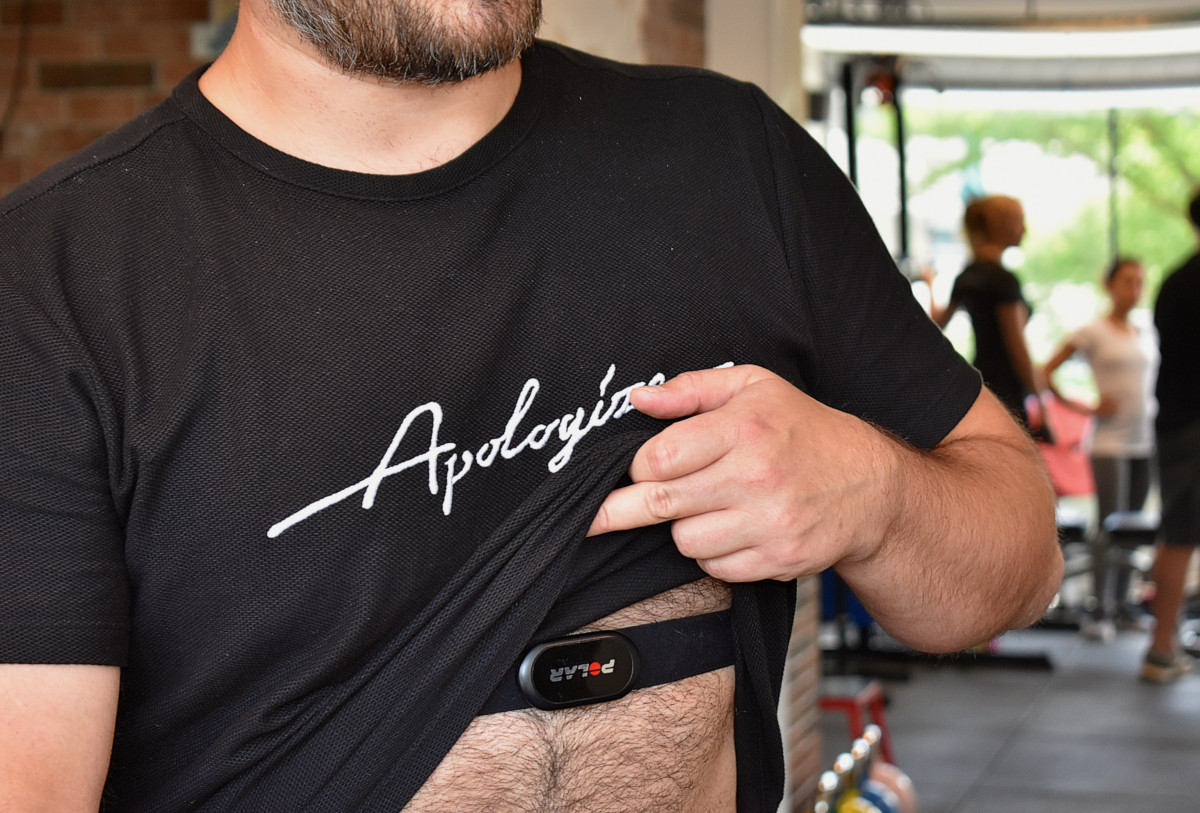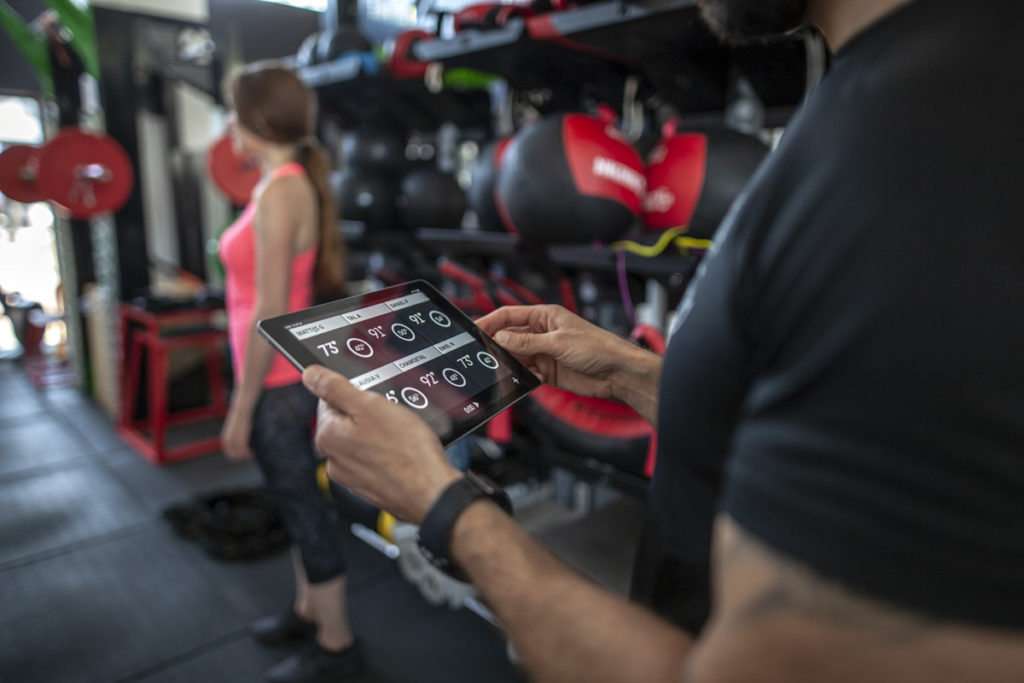 Boutique gym: Access to great facilities in a homely environment
Next Level AMS is a compact, yet airy gym with a large variety of equipment located on three floors of the boutique gym. The first thing we noticed when we walked in was how bright it was. The gym has a lot of natural light streaming in through the windows, which is really different to tradition gyms where it's usually a 'basement' gym and very dark. It makes it so much more inviting when you go inside. It still kept the 'industrial' look though, so it's got a lot of character.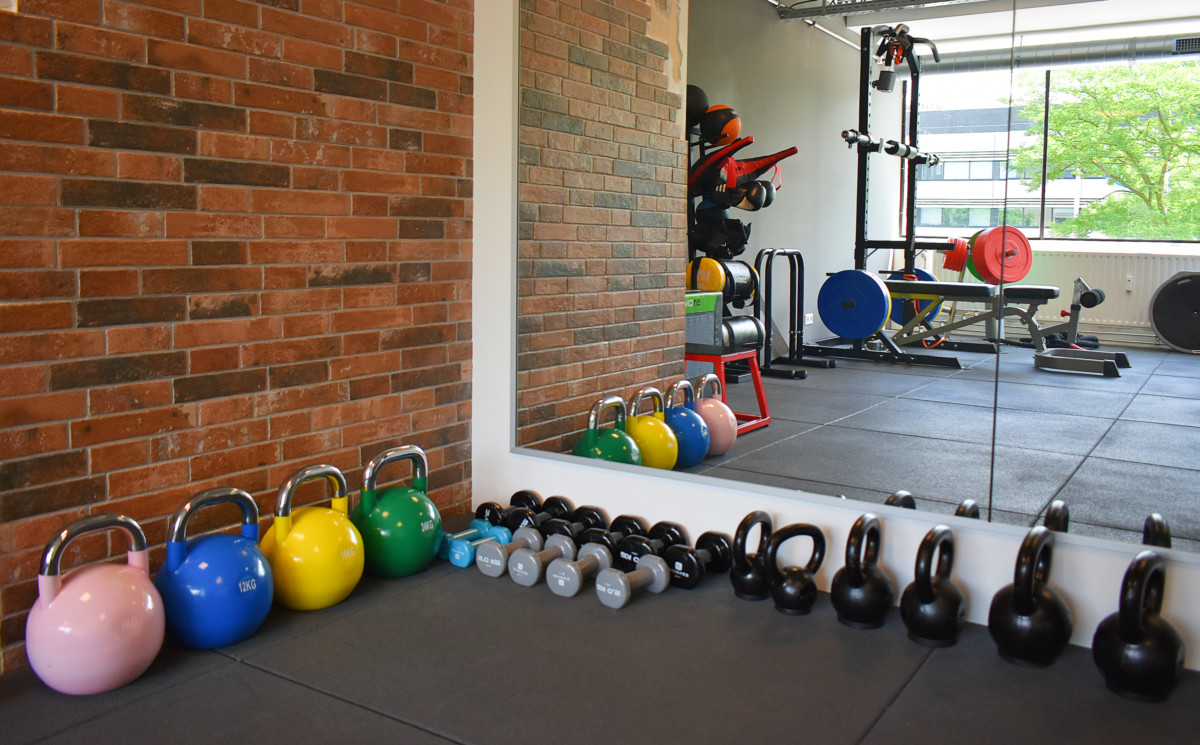 Next Level AMS appeals to all different kinds of people. If you want 1-1 sessions you have a personal trainer and group exercise for if you want to exercise in a small group and have fun while you do it. It's all about what works best for you and your schedule, that goes for time (early mornings till late evenings) and frequency too.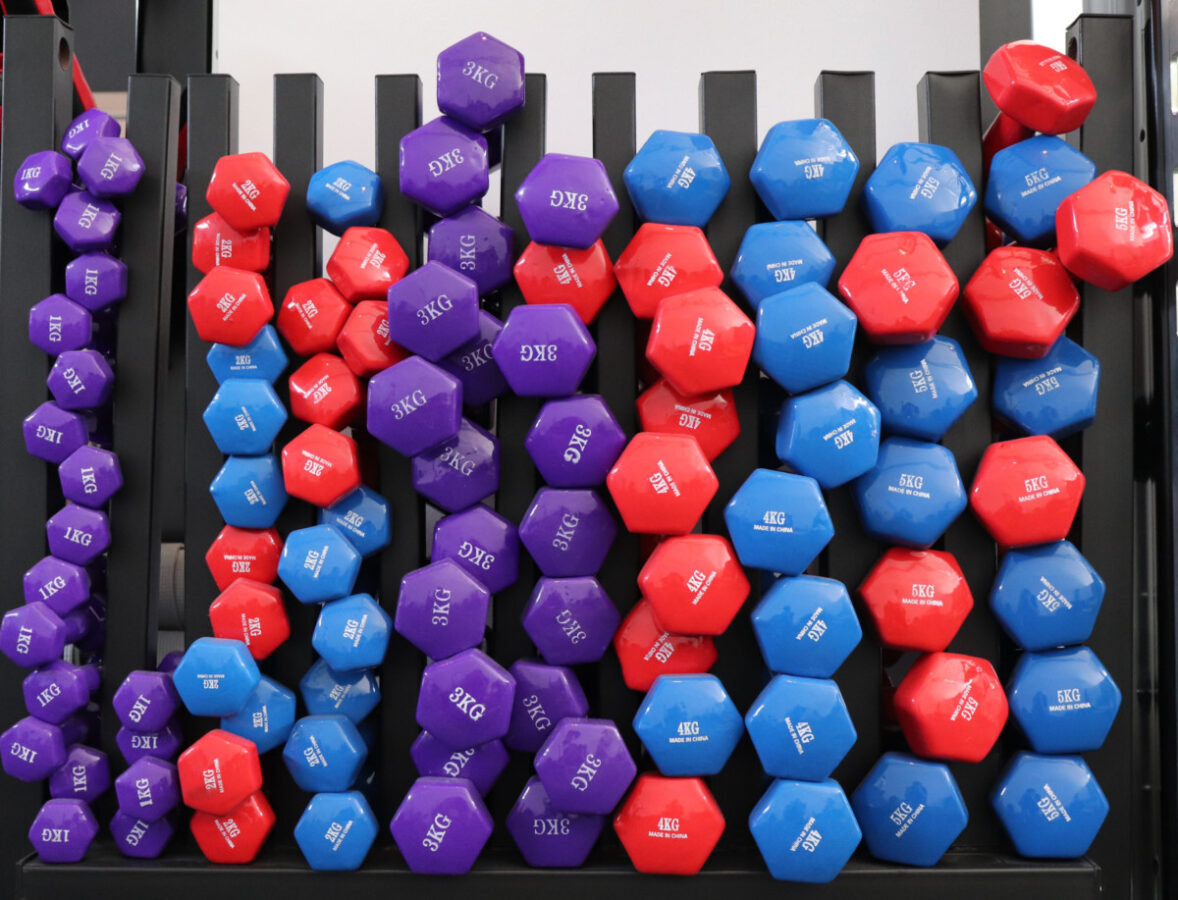 Whatever your journey, you're not doing it alone
As we've said across the article, motivation is one of the biggest reasons for failing to make that lifestyle change. It isn't easy, so it's understandable that many of us take a slip up. Next Level AMS want to make sure that you keep that motivation going. When you join the small group classes, you become a part of a community and you can join WhatsApp groups, events, can work out together and attend fun events put on by them. You're really not alone on your journey and that's the difference when you join a boutique gym – you're part of a community and it's more personal.
Juggling work, a social life, hobbies, children, study AND working is no mean feat. That's another great thing about boutique gyms like Next Level AMS – they understand this and so it's perfect for a busy schedule. You can choose when you want to work out and seeing as they are open 7 days a week (7 am – 10 pm), there is bound to be a time of day to suit your needs. You're in control. That's a big one here.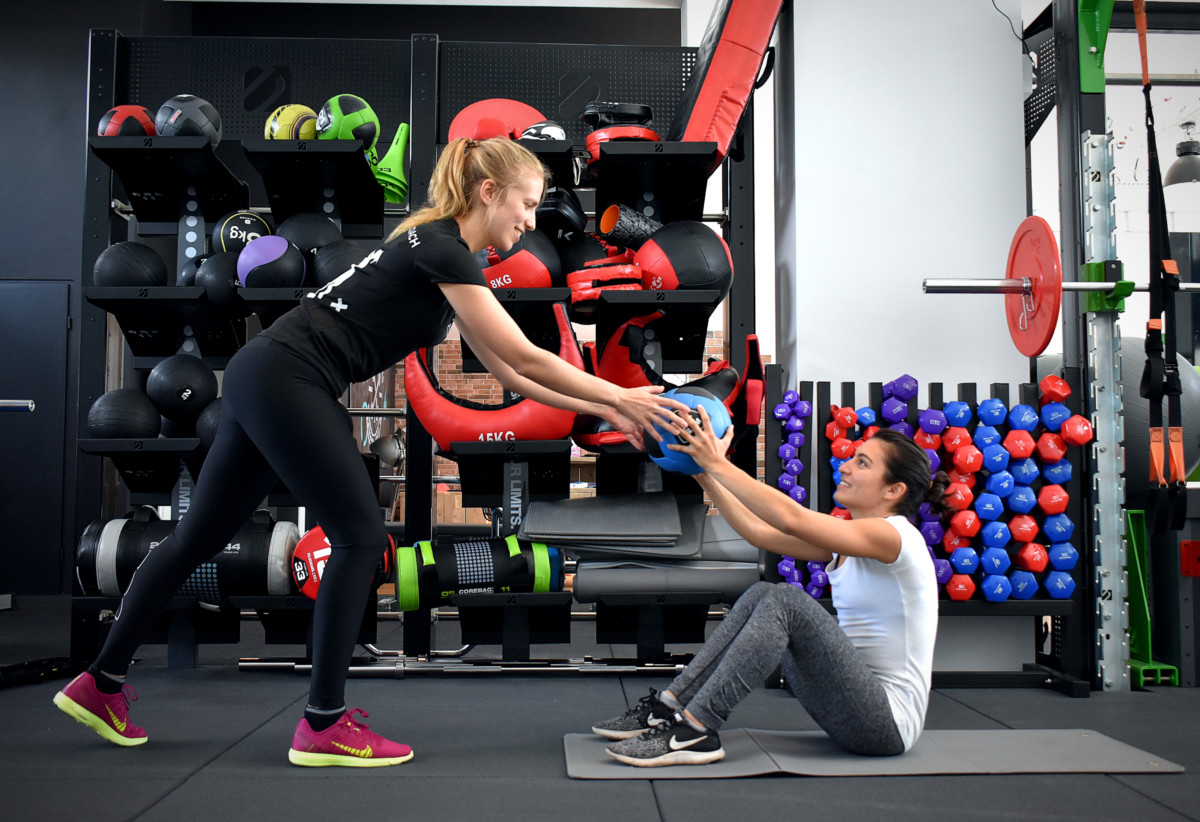 You will also have the opportunity to meet all of the trainers and experience a session with them. Every personal trainer works differently and it's important that not only that you find a match when it comes to training, but also on a personal level (where you can build a great rapport). The added bonus is that through experiencing different personal trainers, your journey will be more exciting and challenging!
Tal is one of them and he was a really caring guy. With PTs from all over the world, you also can have a trainer who speaks your mother tongue (well, for the most part!)
Taking that first step to a healthy lifestyle takes a lot of willpower because it never just be a quick fix, but an actual lifestyle change.
Exercise is only part of the journey…
You can exercise as much as you like, but if you're going home and scoffing those stroopwafels and poffertjes, then you're trying to win a losing battle (we've mentioned stroopwafels three times now, can you see the trend?). Life in the Netherlands can get hectic — so much to see and do and so little time.
If you're struggling with your eating habits, a boutique gym like Next Level AMS will be able to refer you to a home nutritionist. Your goal will be easier to reach if you optimize your new diet around your new exercise regime and that's why it's important. They want to make sure your whole lifestyle is healthy where you will be encouraged to switch your bad habits out with good ones through physical activity and nutritional diet changes.
And hey, they even have delicious protein shakes and smoothies to help you on your way.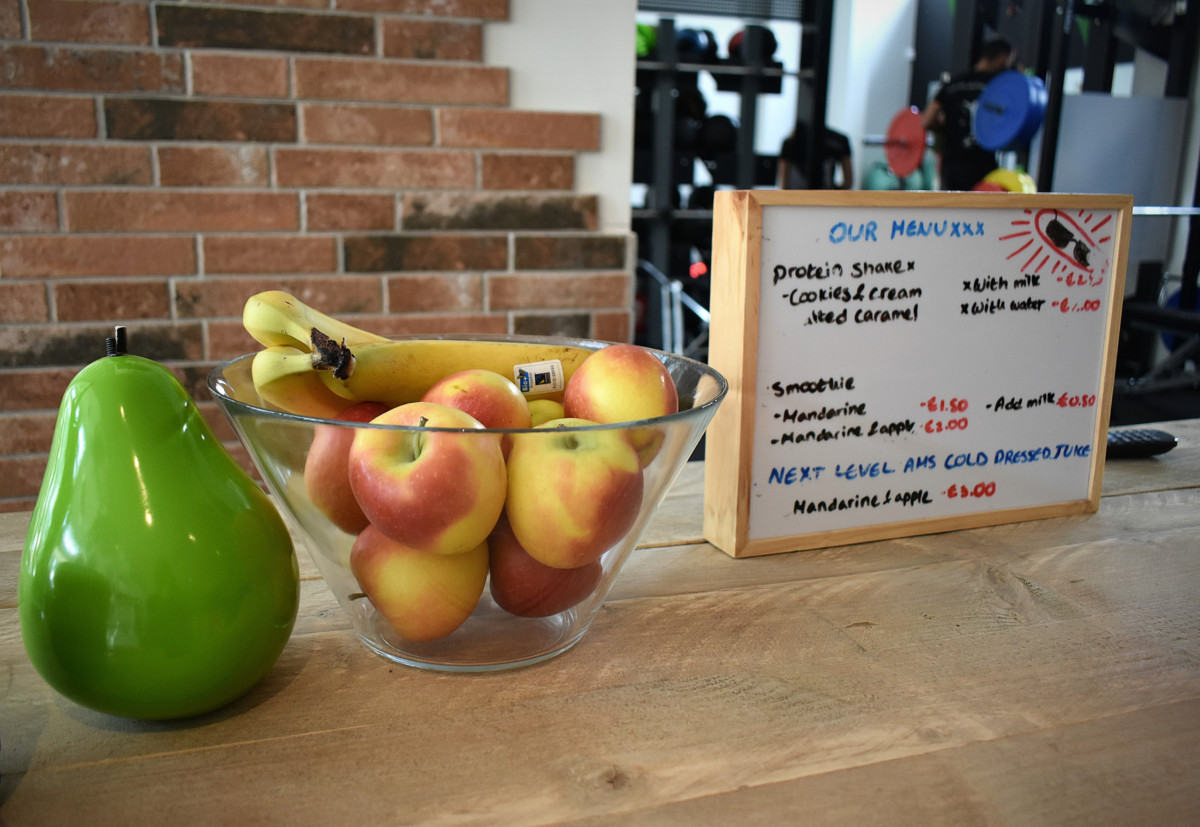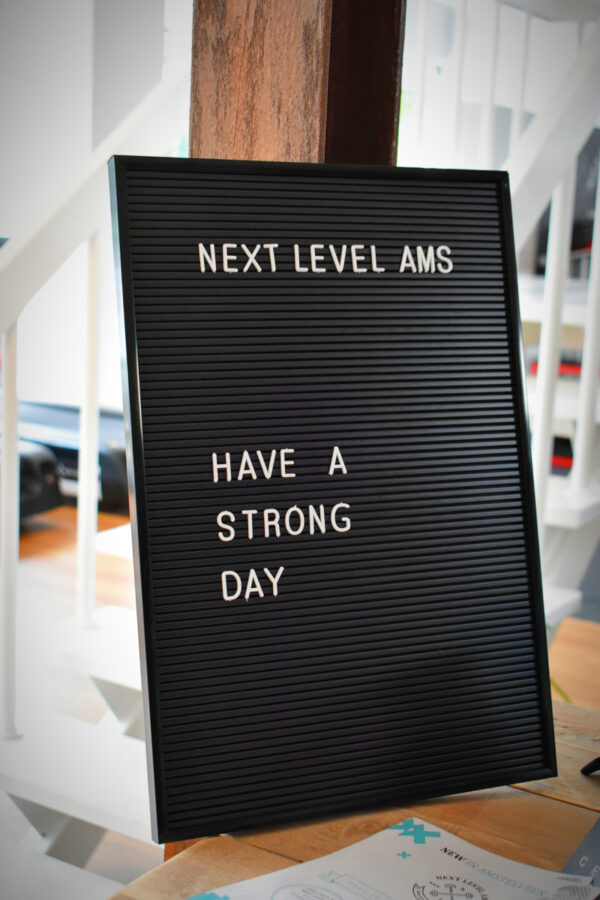 All in all, this boutique gym in Amstelveen had a great homely vibe with lots of friendly faces. So if you're willing to take the next step, they'll do it right with you. Need a bit more incentive to join this gym? They are offering a 10% discount on all packages because they have opened only recently! Just mention DutchReview and it should all be fine!
As they say: We do not believe in the phrase "I cannot!", but we believe in "Let's do this together."
Next Level AMS
Address:
Eleanor Rooseveltlaan 106
1183 CL Amstelveen
Website | Instagram | Facebook
Feature Image: Next Level AMS/Supplied