There's an app for just about anything these days — and luckily, there are heaps of great investment apps in the Netherlands, ready to give you a head start on your financial goals.
We get it, investment can sound daunting, and it might not be for everyone. Thankfully, investment apps can make it just a little bit easier to get into the suit-and-tie game, so you can give your wallet (and perhaps yourself) a well-deserved confidence boost.
But which investment app should you choose? We've compiled a top list by finding investment apps in the Netherlands that are available in English, super-easy to use, and have great options for returns on your cash. Let's get right into it!

1. DEGIRO: known, trusted, and broadly used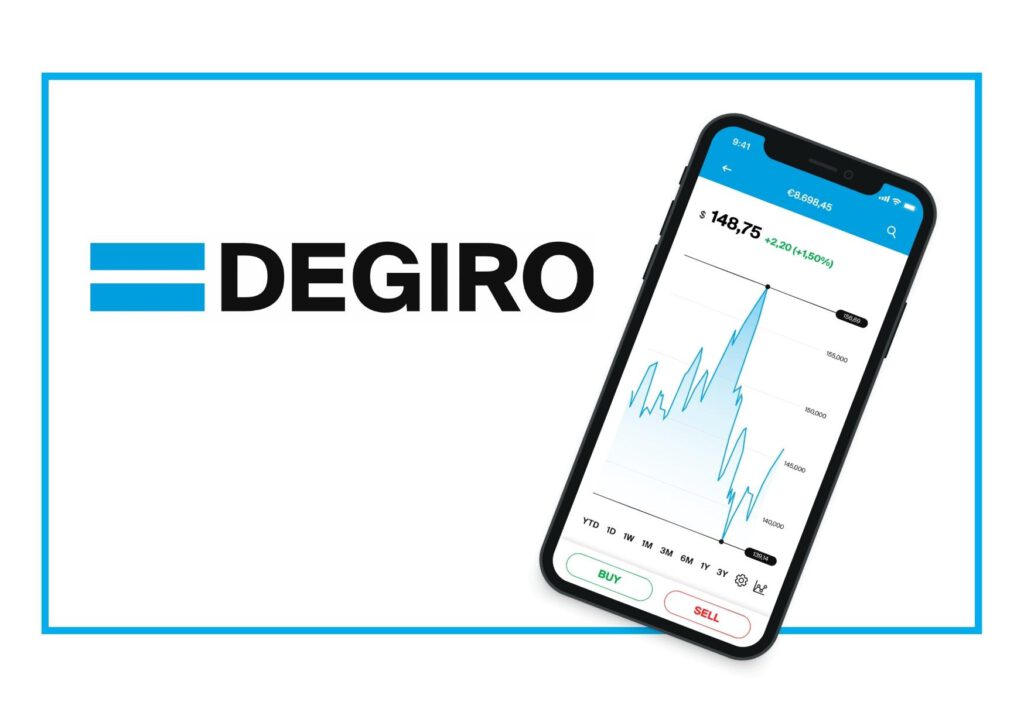 With handy instruction videos and other educational tools to help you get started, DEGIRO is perfect for anyone new to investing.
The platform has been praised for being very easy to use, and the low fees and good customer service make DEGIRO stand out in the crowd of Dutch investment apps.
DEGIRO is ideal for those who are testing the waters of investment. You can invest in ETFs (exchange-traded funds) for lower risk or choose specific companies to put your money into if you're feeling confident.
✅ Pros:
Low fees
Easy to use
Commission-free ETFs (conditions apply)
❌ Cons:
Forex, CFDs, and crypto not available for investment
No demo account possible
No fractional stocks possible
DEGIRO is offering a temporary promotion! What does this include? €100 transaction credit. See the conditions to benefit from this.
---
2. Peaks: invest easily in an app that's built to please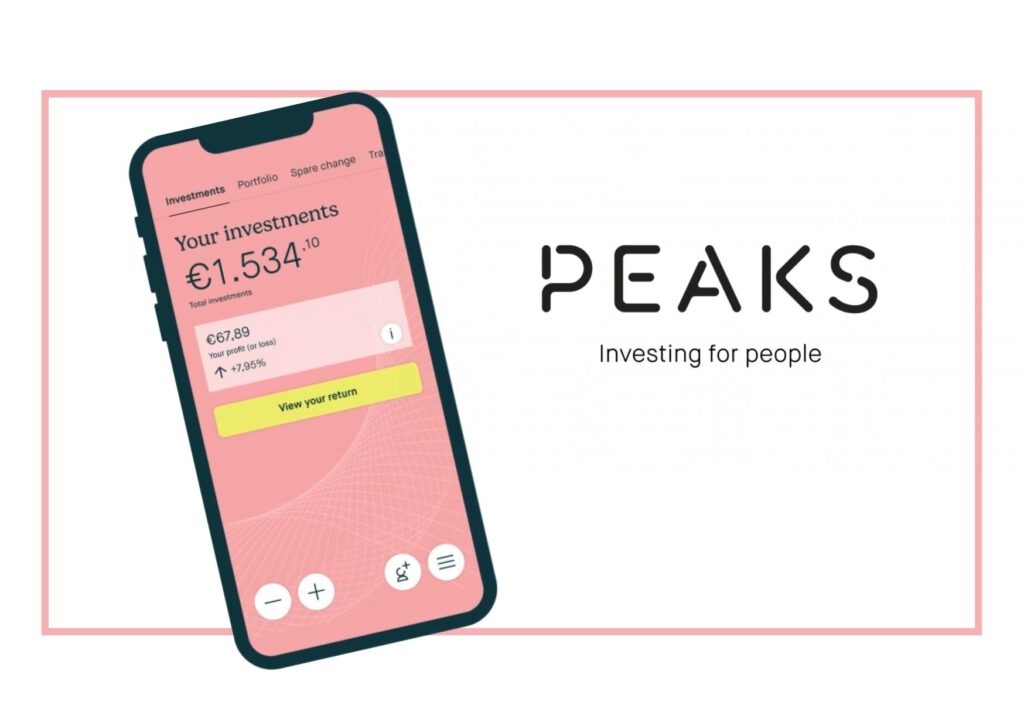 Peaks is a beautifully designed Dutch investment app with a reputation for being beginner-friendly, and a focus on sustainable investment.
You can invest as much or as little as you like — anything from life savings to spare change is allowed, and you can even invest automatically.
We especially liked their round-up feature: bought a coffee for €3.25? Congrats, your purchase is now €4.00, and €0.75 was just added to your investment portfolio. What a win!
✅ Pros:
Easy to invest in sustainable index funds
The platform has a reputation for being accessible and beginner-friendly
No transaction costs
Automatic investment
❌ Cons:
More expensive than some competitors, especially for smaller investments
Not possible to invest in individual shares
---
3. BUX Zero: no dough wasted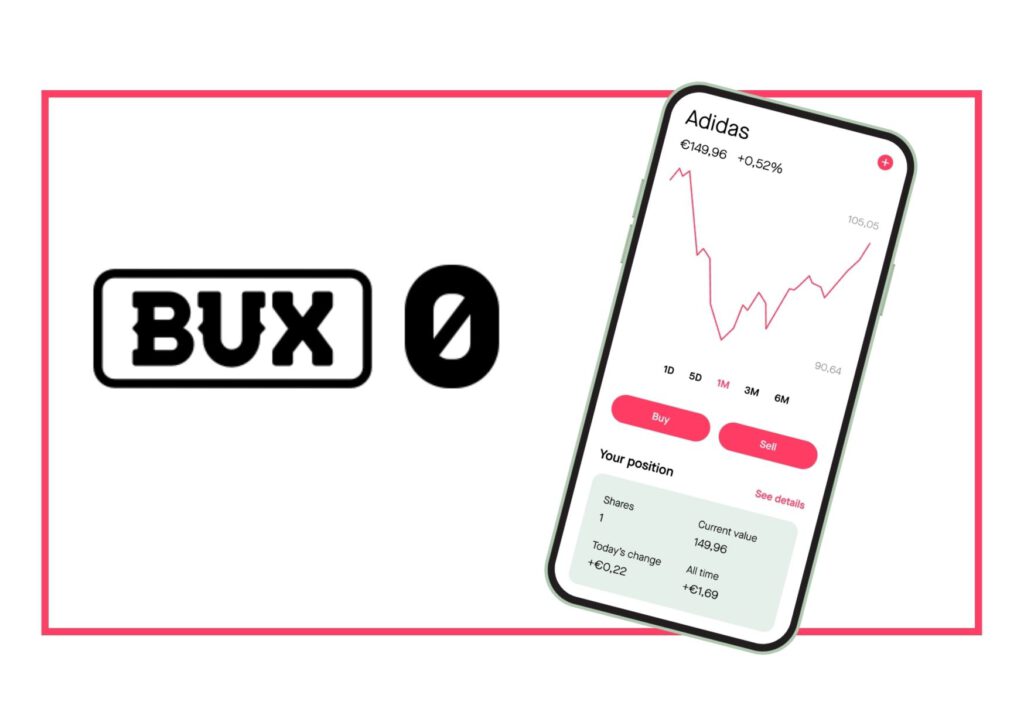 Interested in investing, but don't feel like losing a chunk of your cash to commissions? The largest neobroker in Europe, BUX, might be the right choice for you
BUX eliminated commissions through their BUX Zero Order system. Your order is only executed at the end of the trading day in exchange for a sweet commission-free transaction.
This system is especially great for anyone interested in investing smaller amounts of money, because a commission isn't coming out of your cash.
✅ Pros:
Invest without commission (when using the Zero order).
Fractional investing offered
Focus on low-risk investment
No minimum deposit required
❌ Cons:
No demo account possible
Limited financial products available
---
4. eToro: make friends while you invest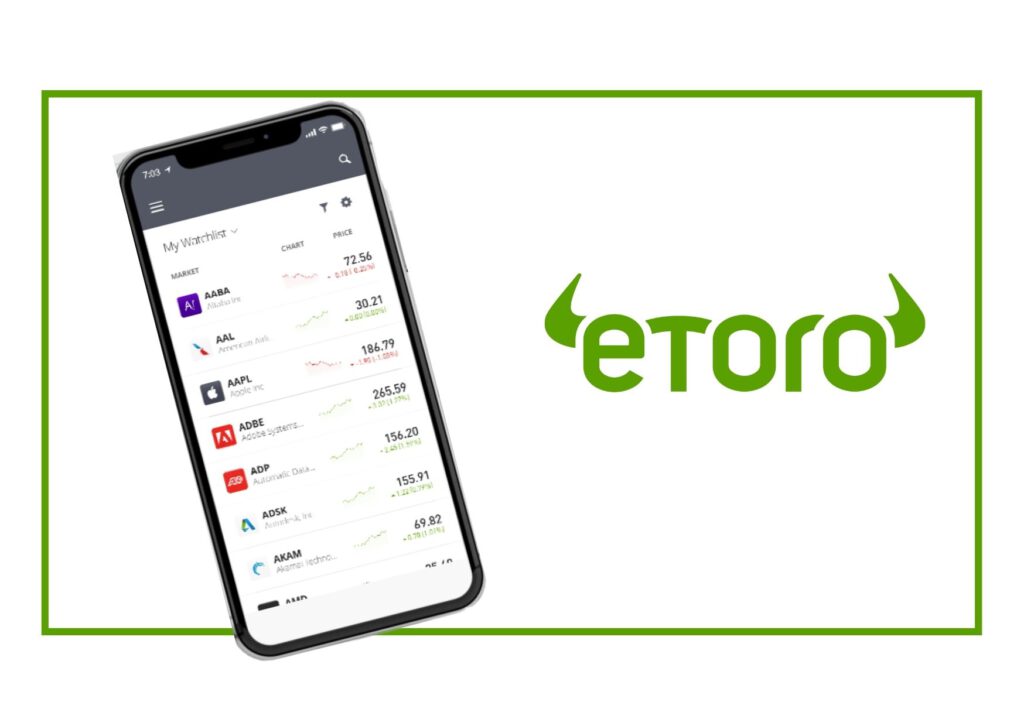 Although the eToro's non-trading fees are somewhat higher than other investment apps in the Netherlands, this app also lets you buy stocks commission-free (with some exceptions), making it a worthy competitor in the world of Dutch investment apps.
On the more unique side of things, eToro brands itself as the world's most social investment platform, and they might just be right.
The interactive community platform gives investing a whole new feel, and makes it easy to seek, give, and apply good advice from other investors. Think; social media meets investing.
✅ Pros:
Social trading
Demo account possible
Comprehensive educational resources available
❌ Cons:
High non-trading fees
No crypto-to-crypto trading pairs
Limited selection of cryptocurrencies
Disclaimer: Investing involves risk.
---
5. Naga: learn from the best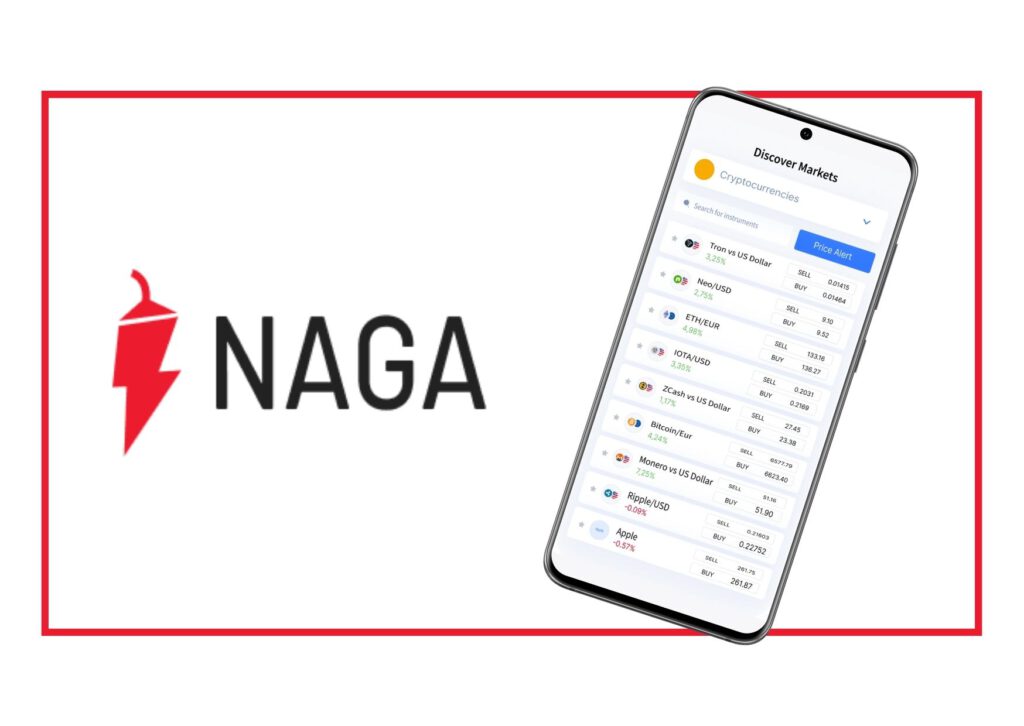 With Naga's low prices and over one million users worldwide, this investment app in the Netherlands has quickly gained popularity since its creation in 2015.
Naga is another app that brands itself as both a social network and an investment platform and offers great educational resources too.
Even better, it lets you copy the behaviour of more experienced investment folks so you can get the most bang for your buck — with none of the experience.
✅ Pros:
Social investment
Various education instruments available (webinars, ebooks, video tutorials, trading calculator, and economic calendar)
Good demo account possibilities
Free personal account manager offering training
❌ Cons:
Higher risk if you trade in CFD's/Crypto
A limited selection of deposit currencies
Primarily focused on CFDs, with only a few real stock offerings
---
6. bunq: Tick the green box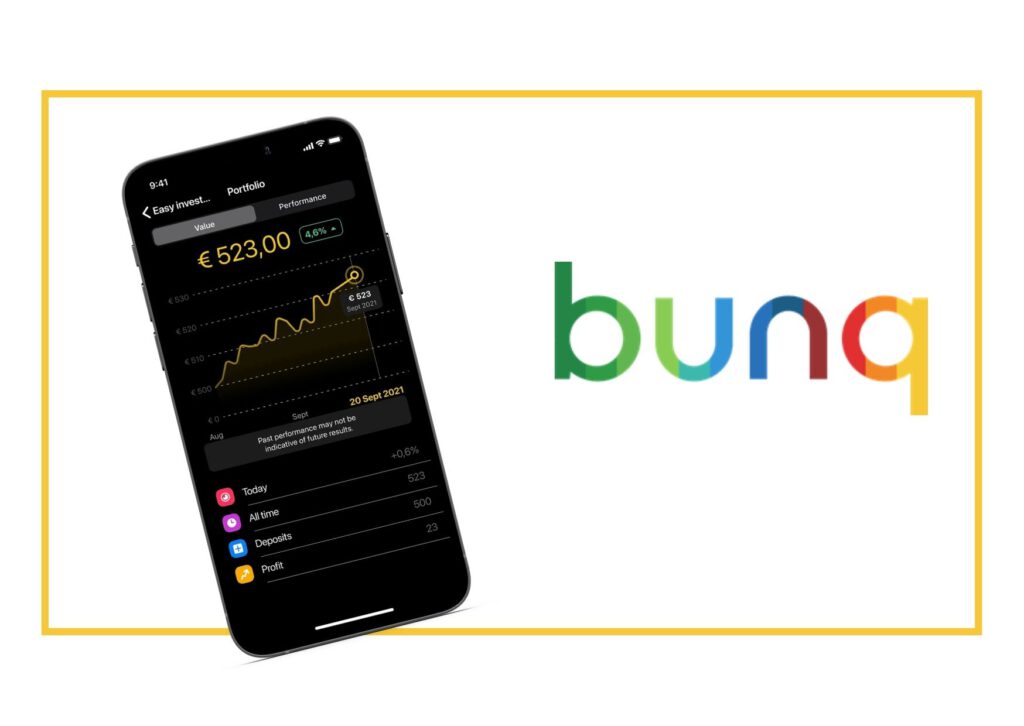 Self-labelled "bank of the free", bunq is all about making your financial life as straightforward and sustainable as possible. Best of both worlds much?
With both your mobile bank and your investment dealings in one app, bunq is great for keeping a neat overview of your cash flow.
The Easy (automatic) investment function is directly connected to Birdee, allowing you to put your money into sustainable portfolios — without lifting a finger.
✅ Pros:
Automatic sustainable investment
Mobile bank and investment bank in one
Highly regarded user experience
❌ Cons:
Only subscription-based packages possible
Investment only possible through the mobile bank app
---
7. Revolut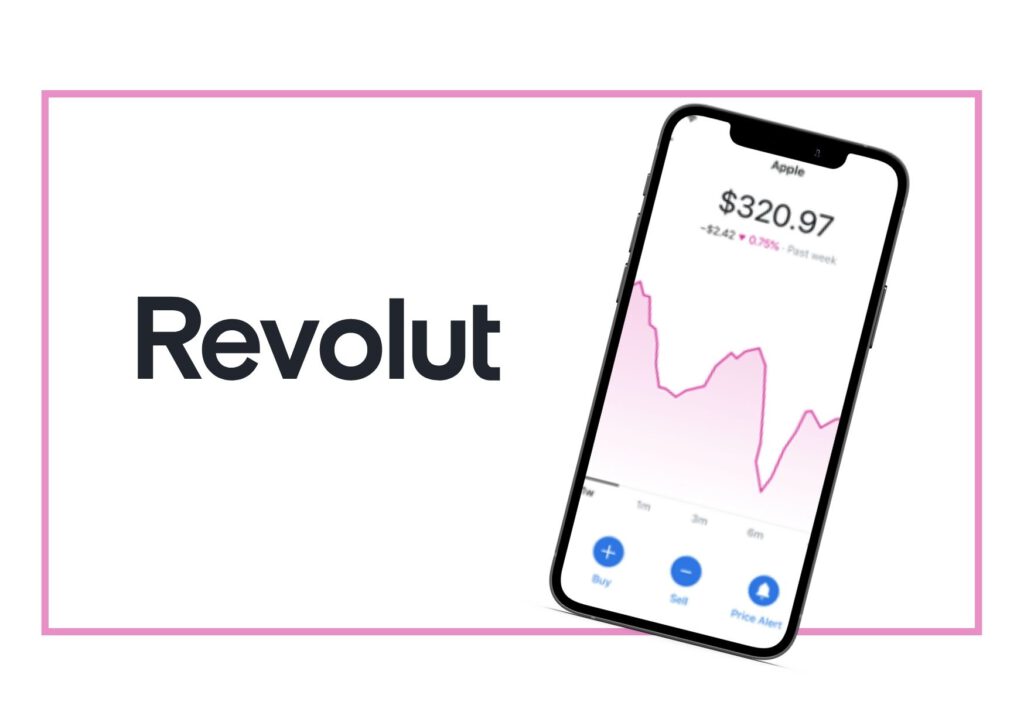 Revolut is truly the full package when it comes to mobile finances. In just one little app, you can save, spend, track, send, and, most importantly, invest your cash however you like.
With its sleek design, real-time performance updates, commission-free trading, and (fractional) investment opportunities at as low as $1, Revolut stands out as a beginner-friendly platform in the world of finance apps.
✅ Pros:
Commission-free investment available
Banking, investment, and many other products in one app
Highly regarded user experience
❌ Cons:
Only subscription-based packages possible
Investment only possible through the mobile bank app
---
What are the benefits of using an investment app?
Investing using an app is way more convenient than traditional investment methods. With a tap on your phone screen, your brand-new investment portfolio is in your pocket.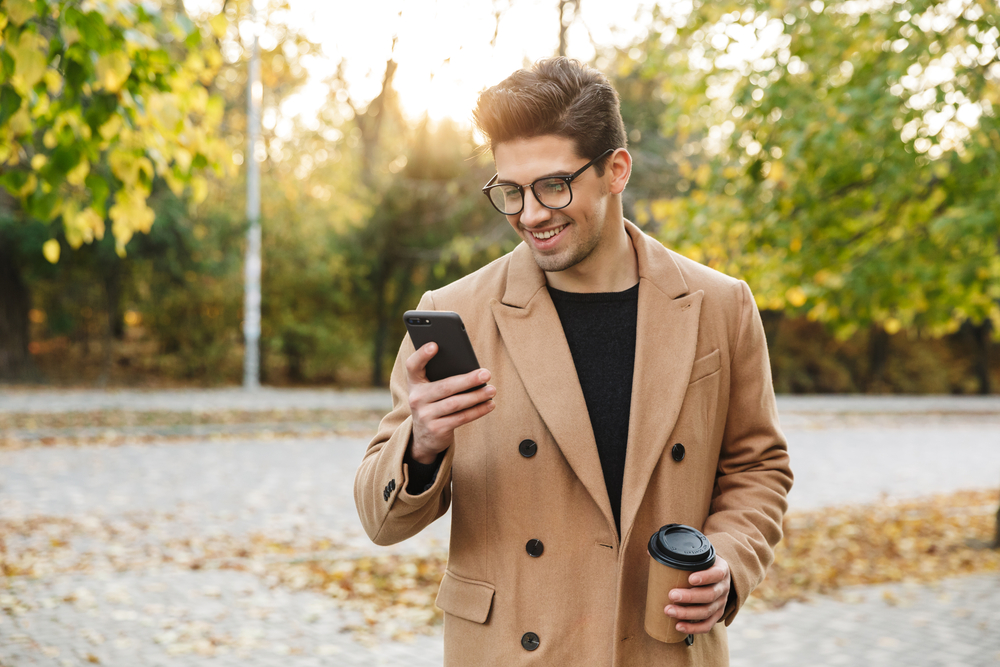 Commuting to work? Eating lunch? Watching Netflix in bed? There are no limits to when, how, and in what you can invest when you have it all on your phone. Oh, and transactions tend to happen faster through apps than with conventional methods, which means more precious time and money saved for you.
Most investment apps also make an effort to provide a good visual overview of all your investments, which is especially great if you're a beginner who doesn't quite know how to keep track of everything.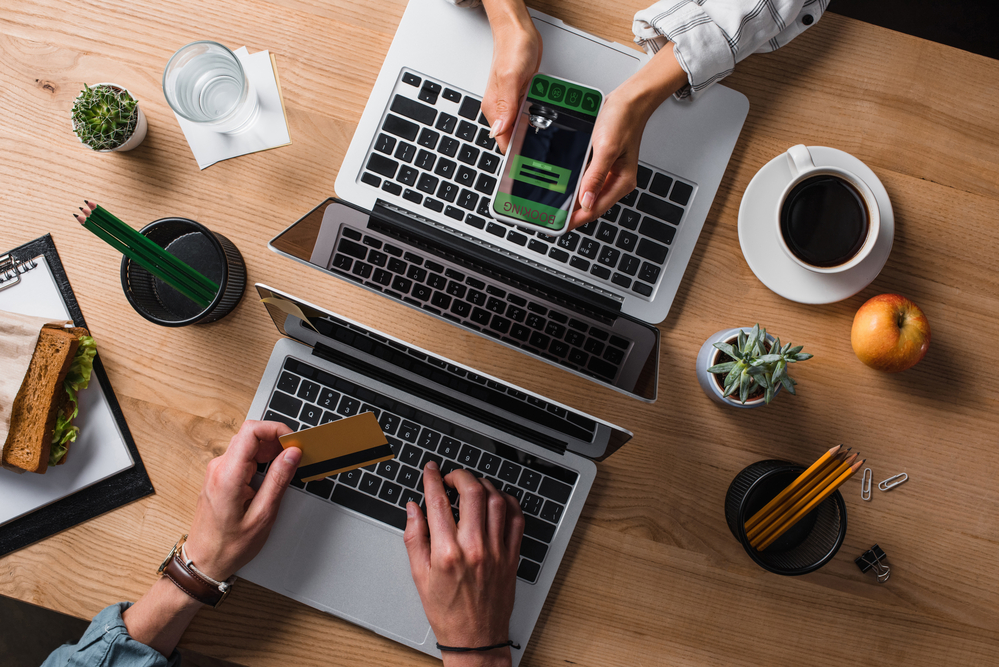 Plus, apps are cheaper than running a brick-and-mortar operation, so that can even keep the internal costs of the brokerage down. That means more focus on the things that really matter (paying for good customer service, for example, rather than heating up an office building) and better returns for you.
What about savings apps?
Investment is lovely and all, but sometimes we also need a good way to put aside money in a savings account to keep some cash liquid (like for emergencies) or if we want to access our money in the near future without taking a risk on the market.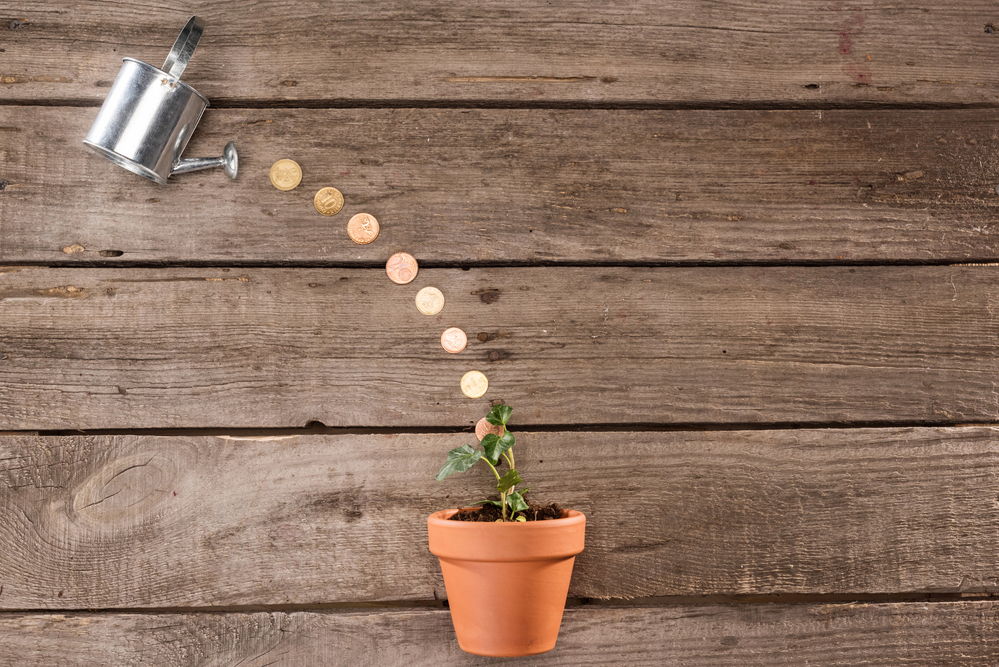 The unfortunate thing is that Dutch banks tend to have ridiculously low (and sometimes even negative) interest rates, making saving in the Netherlands a foolproof way to lose money.
Enter: border-crossing savings apps like Raisin! Raisin lets you shop around for whichever European bank has the best terms, so you can get the most out of your savings.
Have you tried any Dutch investment apps? What are your top tips for a good investment journey? Tell us in the comments below!
Disclaimer: Investing involves risks and you can lose your investment. DutchReview is not a financial consultancy. The content as shared on the website and on DutchReview's social accounts does not contain any financially binding advice.
Investment apps in the Netherlands: Frequently asked questions
What are the best investment apps in the Netherlands? 
DeGiro and Peaks are both great Dutch investment apps, particularly due to their low fees, accessible and user-friendly designs, and beginner-friendly approach.
BUX, eToro, Naga, Bunq, and Revolut are other Dutch investment apps following closely thereafter. Bitpanda is another cool alternative if you want to invest in Bitcoin in the Netherlands. When it comes to non-Dutch investment apps, it's worth noting that XM, HotForex, and IQ Option are international favourites among Dutch people.
How can I invest in the Netherlands? 
Internationals and expats can easily invest in the Netherlands — a country that claims eighth place in the world regarding economic freedom. You can easily invest in savings accounts, private pension schemes, property, funds and anything else, either with an investment app or through a good old-fashioned bank.
Can I use a Dutch investment app if I don't speak Dutch?
Yes! Most investment apps in the Netherlands know that they have huge international audiences, so DeGiro, Peaks, BUX, Naga, eToro, Bunq, and Revolut all offer their apps entirely in English.
How do I know a Dutch investment app is safe?
The investment apps DeGiro, Peaks, and BUX are all supervised by the AFM, the main Dutch financial authority in the Netherlands. Make sure your investment app of choice is AFM approved!
Is it smart to invest in the current Dutch economy?
Investing always comes with some risk, and it's important to read up on the ins and outs of your investment plans before going in head first. Still, with the current state of inflation and interest rates in the Netherlands, storing your cash in a savings account means that you could be losing money.
So for most people, investing long-term is a good way of putting the extra money (even if it's just pocket change) away, which might actually earn you money — not the other way around.
Can I invest ethically and sustainably in the Netherlands?
So you want to get into the investment game, but you don't want to put money in the pockets of unethical, unsustainable crooks? The Dutch Association of Investors for Sustainable Development offers useful resources for anyone interested in the many ethical, sustainable, and/or responsible investment opportunities in the Netherlands.
Most Dutch banks have sustainable savings alternatives, and the Dutch government has established so-called "green bonds" for the increasing number of climate-minded investors in the Netherlands.
What are some useful resources for someone getting into investing?
If you're new to investing, or if you just need a refresher on what's smart to do in the jungle, that is investment in the Netherlands, you'll be happy to hear that most Dutch banks have advisors on hand to guide you through it.
The Netherlands is generally a straightforward and lucrative place to get into investing, with a booming innovation sector and convenient geographical location to show for. If you're interested in learning more about the mechanisms behind the great investment opportunities in the Netherlands, you can check out the Index of Economic Freedom.
Are Dutch trading apps regulated? 
The Dutch Authority for Financial Markets (AFM) regulates and supervises the financial markets in the Netherlands, including investment apps. They are in charge of making sure all things finance are stable and transparent, so you can have the best possible investing adventure.