Are you moving to the Netherlands or thinking of opening a Dutch bank account and not sure what to expect? Don't stress, while banking in the Netherlands is certainly different, that doesn't mean it is difficult. 👍
Here we'll cover all you need to know about paying in the Netherlands, credit cards, transferring money, the best banks for expats, and more!
Whew, what a list! But we promise that by the end you'll be a Dutch bank account expert 😉. Let's get started. 💪
Why you need a debit card in the Netherlands (and how to get one)
The single most important thing you need to know about banking in the Netherlands is this: you need a debit card. Not a Visa Debit, not a Debit Mastercard, and definitely not a credit card: it has to be just a debit card.
Cards used in the Netherlands are usually Maestro and or VPay.
Let op! MasterCard, AMEX, and Diner's Club cards are almost never accepted, no matter what your overseas bank tells you. Cash payments are also becoming increasingly rare in the Netherlands, so a handy debit card is the way to go for sure.
So what does this mean for you? Easy. To be able to pay in most Dutch shops you'll need to open a Dutch transaction account.
Your new shiny transaction account will come complete with a debit card that will be easily accepted across the Netherlands. It will also make it 100 times easier to pay your bills, sign up for subscriptions, or do anything else banking-related — we promise.
How do you open a Dutch bank account? It's surprisingly easy with our full guide below.
FIND OUT MORE | How to open a Dutch bank account: ultimate guide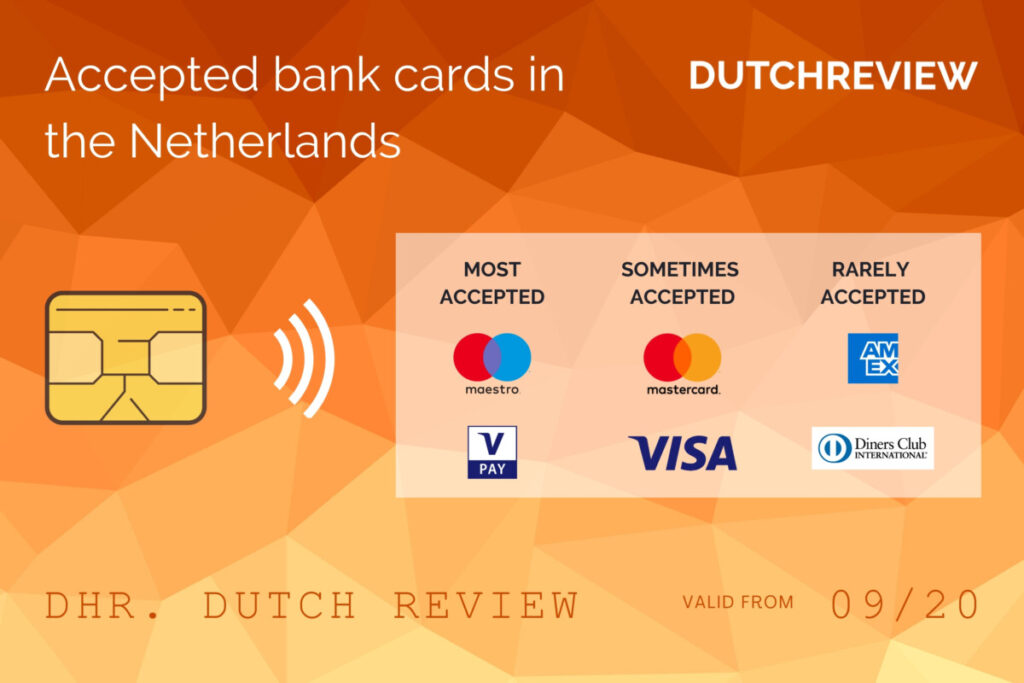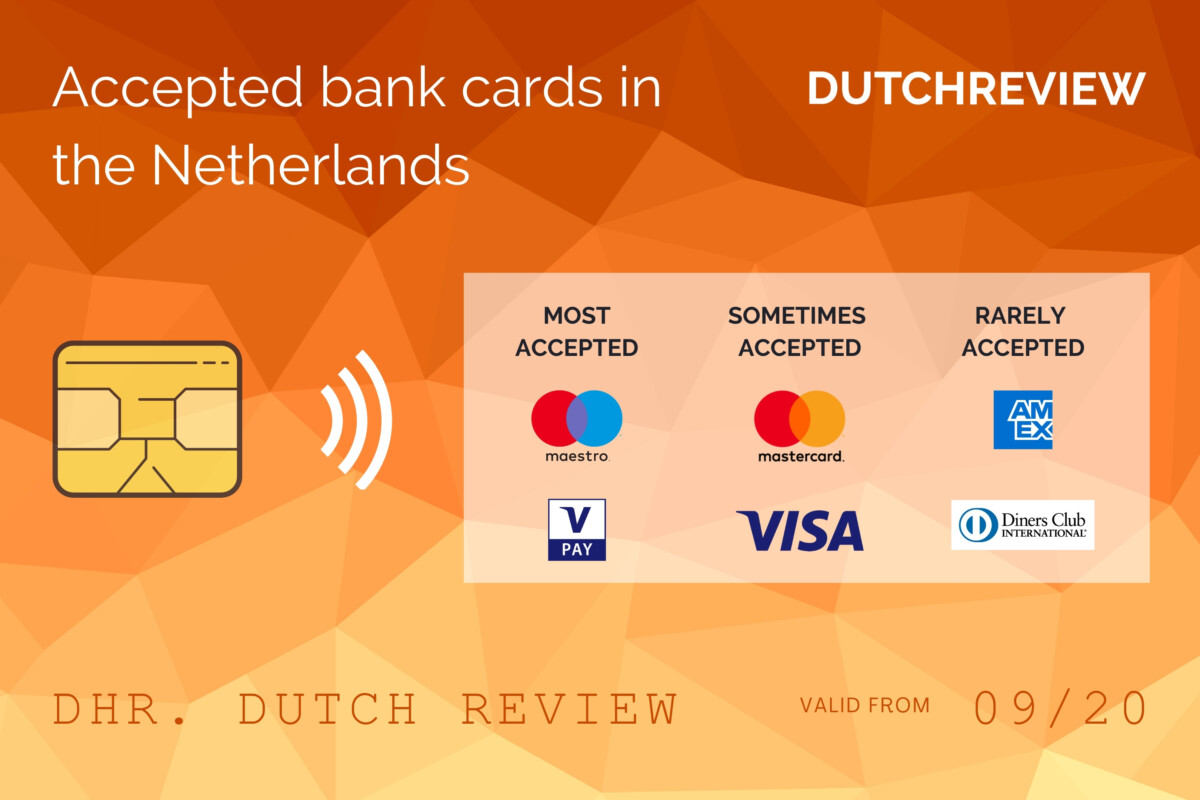 How much does it cost to have a bank account in the Netherlands?
A Dutch bank account typically costs anywhere from a €2 to €20 per month depending on the bank and what kind of account you need. Some banks will charge you quarterly.
Credit cards can cost more, however every bank charges completely different rates, so it's worth shopping around and seeing which one is best suited to you. It's also worth noting the interest rate in case you can't pay your credit card off in one go (I feel ya). Some companies have very high interest rates. So shop around and be careful with that shiny credit card of yours.
Getting a credit card in the Netherlands
You won't see people carrying multiple credit cards around in the Netherlands like you would in some other countries. The stereotype of the Dutch is that they are frugal and careful with their money. As a result, you'll find that people aren't lax when it comes to spending money that they don't have.
This also makes it harder for you to obtain a credit card — they won't just hand them out left, right and centre. Only if you prove that you are reliable with your money and earn enough will you be able to obtain a credit card.
Make sure you pay up at the end of the month, you don't want all that interest piling up!
Remember, even if you have a Dutch credit card, it still likely won't be accepted in the majority of shops or even online stores (which often prefer iDEAL). You will be able to use it for large purchases, online shopping from other countries, or the rare webshops where you can use a credit card.
Payment and money transfer systems in the Netherlands
Need to pay for something online? Or perhaps you owe a mate for that lunch that they paid for? Here's how you can get money from your account into other people's — or vice versa.
iDEAL
iDEAL is a payment platform primarily used for online payments in the Netherlands. You can use iDEAL to check out of a webstore in the same way you would normally use a credit card.
The system uses your phone's banking app to scan a QR code on the webpage and authorise the payment. Then the correct amount of money is automatically and instantly transferred to the webstore's bank account — and your purchase is on its way!
READ MORE | What is iDEAL? Your guide to the Dutch online payment system
Tikkie
Speaking of using your phone, you can also use the Tikkie app to request funds from your friends, pay your friends for requests they've made, or even pay for goods at small markets! Be warned though — you'll need a Dutch phone number to use Tikkie.
Payment requests can be sent through WhatsApp contacts. At markets you may also be able to scan a QR code instead.
Again, this system utilizes iDEAL, but it is specifically developed to handle payments between friends (and in some cases, business owners). So if you want your money back for that frikandelbroodje you bought your friend last week, Tikkie is also a great option.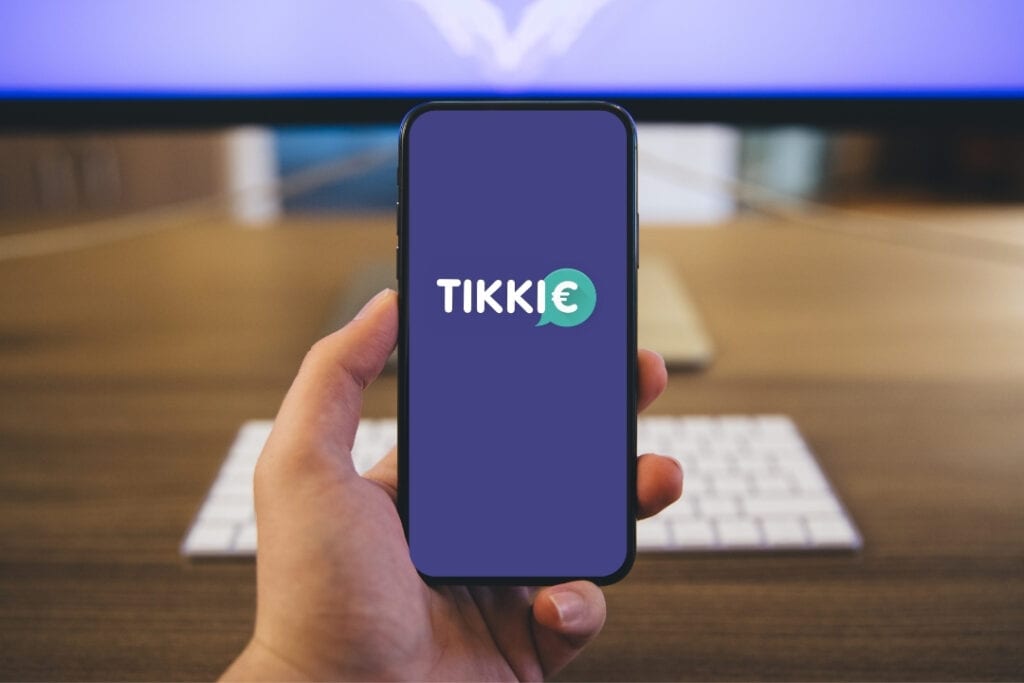 There's also a joke that the system makes it easier for your Dutch friend to send you a payment request for that 50 cent can of cola that you owed them. Trust me, it's going to happen at least once when you arrive here.
List of banks in the Netherlands
There are many banks here in the Netherlands, but most people go to the big three. Here is a list of all of them, but you may prefer to read our guide on the top banks for internationals in the Netherlands instead.
The big three banks in the Netherlands:
Smaller less popular banks in the Netherlands:
Banks for expats in the Netherlands
The question you really want to be answered is which bank is best for expats? Some banks in the Netherlands offer a lot of information, as well as offering their apps in English, which is a massive bonus. There's also great online banks which are well-suited for expats, such as the popular Revolut, N26, and bunq.
When researching your bank, do look and see if they offer any information and/or an apps in English. If they don't and your Dutch isn't up to scratch, you're best sticking with an English-friendly one for now.
The future of banking in the Netherlands
The Netherlands is trying out lots of new things to get us paying better, paying faster and making things effortless. Other companies outside of banking have also started using systems that make it much easier.
---
Banking in the Netherlands doesn't have to be confusing when you first arrive. Start researching, read our guides and you'll be well on your way to understanding the Dutch banking system.
Any other tips about banking in the Netherlands? Questions? Throw them in the comments below!
Image: stevepb/Pixabay
Editor's Note: This article was originally published in June 2019, and was fully updated in August 2021 for your reading pleasure.