Life in the Netherlands for 1 year
I was an au pair in Naarden- Bussum from September 1993 to September 1994. Yes, a long time ago, when the earth was young. Those dark days before mobile phones and social media. There are just some things that a tourist will never experience in a short space of time. Certain things will only be discovered after months of absorbing all that is Dutch. Here's my story of life in the Netherlands for 1 year.
I'd like to take a trip down memory lane and recount why I'm glad I was fortunate enough to stay a bit longer than most.
1. Cycling with two kids
That took some guts. Back home in Cape Town, South Africa, I had only ever cycled for fun on the odd occasion. It was not something I did regularly at all. I was mortified when I heard that I would be taking the children to school on a bicycle. There was an overwhelming sense of fear and an even bigger sense of accomplishment when I managed to cycle with 'my' two kids. I had a few hiccups, but became a pro soon enough.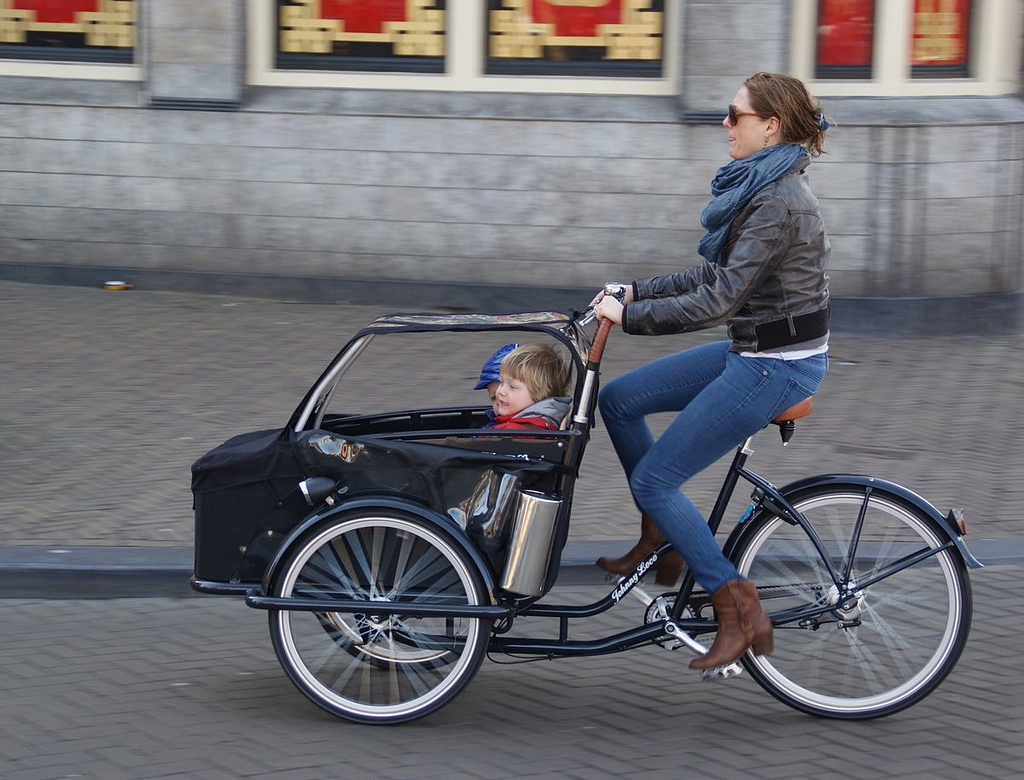 I could not understand that I had to go everywhere with the bicycle. Back home I did not know one person who depended on a bicycle for transport. You either had a car or used public transport. I learned to love it though and even bought a bicycle when I got home. Unfortunately, the South African road user was not as conscientious as the Dutch road user at the time. For my own safety, I eventually had to let the bicycle go.
2. The word shit
That is part of everyday conversation. No shit. Need I say more?
3. Life in the Netherlands: The language
The language is fascinating. Even though I speak fluent Afrikaans and understood Dutch within a few weeks of being there, nothing prepared me for the huge differences that two languages have. For example; I used to love braiding the hair of the little girl I looked after. In Afrikaans we say "vleg or gevleg". Imagine my utter shock when a parent asked me about her hair being ingevlochten…Dead dead dead on the spot. I felt myself break into a cold sweat. Then I was totally confused for a few brief minutes and then finally pieced it together in my head. I also learned that braiding hair was quite an uncommon practice. Lots of people remarked on how beautifully I braided her hair. I also have to admit that I took great pleasure in letting people think that I didn't understand the language.
4. Being called "mevrouw"
…even though I was unmarried. I found myself telling people "I'm single", until I found out that all women are referred to as Mrs., as it denoted gender and not marital status. You live; you learn.
5. The sigh sound
.. so so .. Mmm mm ..(I can't put it into words. You know what I mean). I still think that was the strangest thing I had to figure out. Dutch people sigh with a sound! I remember saying "So what?" every time someone said "so so". Sometimes there was a random grunt-like "gggg" also. I can't explain this one. Let's just leave it at that.
6. Lost in translation…
So many words are not used in Afrikaans at all. I was cycling from my home to visit my boyfriend (yeah I had acquired one of those after being in the country for 5 months, but that's another story for a different day). Anyway, I cycled past a guy who looked at me and said "hi poepie". I thought I had been insulted and was quite understandably upset when I got to my boyfriend.
I told him that someone had just called me a shit. A poep is a fart/crap where I come from. He looked surprised and asked me what the person had said. When I told him the exact words, he burst out laughing and told me that it was a compliment. I was not convinced. I thought he was saying it to make me feel better. Then I looked up the word on Google last week…I guess he was telling the truth. (In my defence; there was no Google at the time).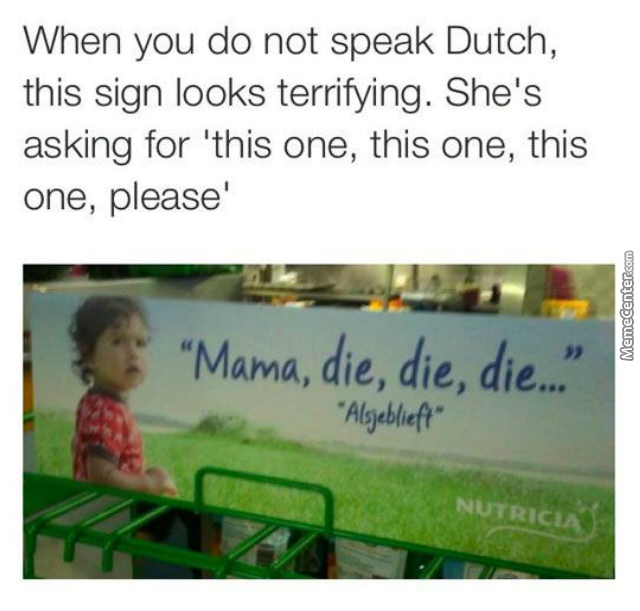 7. Life in the Netherlands: Weed
… You knew I had to go there… I had no idea, no freaking idea that people could walk in the street and smoke weed. Call me innocent or just plain stupid, but I was sitting at a bus stop, with the au pair who was showing me around, and I got the whiff. I whispered to her and said "I think someone is smoking dagga". That's the word commonly used here. She looked quite perplexed at my naivety and immediately set me straight. It took some getting used to. Needless to say, I gave it a try soon after that …maybe more than one try.
I truly had the time of my life that year and I would not change a single thing. It was a far cry from the country I was born in and I learned a lot. I am proudly South African, but I had to experience all the things I did that year. It helped shape the person I became. I was impressed by the independence of Dutch women and the equality they shared with their male counterparts.
I look forward to visiting the beautiful Netherlands again this year with friends. 24 Years has been way too long. I hope it has not changed too much. Life in the Netherlands: what an amazing experience it was!
Oh, and by the way, nobody wanted to believe that my last name (surname) was really Europa.
P.S. I share my birthday with Sinterklaas.
Do you have any experiences to share on life in the Netherlands? Let us know in the comments!