So, your Dutchie proposed! And you're getting married in the Netherlands! What can go wrong now right?
Once all the excitement of the engagement settles, you will need to plan your wedding in Netherlands. Most brides find wedding planning to be pretty stressful as it is, but add on a foreign country and you could definitely find yourself in a bit of a planning pickle. Don't fret! Getting married in Netherlands is actually more simple than you think.
Getting married in Netherlands: Keep it small and simple
Everyone is different when it comes to how big of a wedding they would like to have. But one of the best tips I can give to save yourself from a nervous breakdown the size of a windmill is to keep the wedding simple. Do you really need to invite your best friend's, husband's third cousin? (Okay, maybe I'm exaggerating a little on that one, but you get the point.)
Most weddings in Netherlands tend to be pretty simple affairs compared to the extravagance of other countries like the U.S., so going really crazy with ice sculptures and acrobats will probably raise some eyebrows from your Dutch guests.
Things like keeping your guest list to a minimum, appetizers and cocktails instead of a five course dinner, or doing a lot of the decorating yourself will save you stress as well as making the whole thing really personal. You can still have the wedding of your dreams without such a big financial and emotional cost.
Don't forget those legal annoyances
In Netherlands, it's recommended that you make an appointment with your local "gemeente" at least two weeks before the wedding, but preferably 6 weeks before. At the appointment, you will give your notice of "intention to marry," talk to the person who will be officiating the ceremony, and let them know the location and time of the wedding. You will also need to make a separate appointment with a notary to figure out things like your pre-nup or create a will if necessary.
Make sure you save money for these things because all together an officiant, and a notary can cost you a couple thousand euros.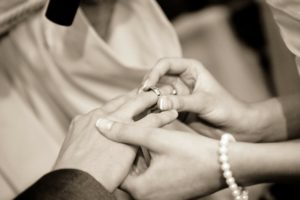 Decorations
Just like in the U.S. or most other countries, you can rent tents, tables, and even vintage decorations should you want them. (Be sure to start reserving these things as soon as possible, because if your wedding is in the summer they get booked up very quickly.)
Some decoration websites can cost quite a bit more than others (especially if they work with primarily vintage things) and if you're in a bigger city like Amsterdam they are very expensive. Be sure to leave yourself a lot of time to do some research and send some emails so you can get the best deal possible.
Photographers
Wedding photographers can be very expensive in Netherlands as well, however some of them can be quite flexible as far as the prices go depending on the number of hours worked. Even if you find the perfect photographer but the prices on their website seem out of your budget, give them a call/email and see if you can have a meeting with them to make a deal.
Getting married in Netherlands: Venue
There are so many lovely places where you can hold your wedding ceremony, however it needs to be in the area where you have registered your intent to marry. Most gemeente websites have a list of possible locations they have approved (if you need some ideas) but in general you can hold your ceremony almost anywhere. Keep in mind though, that if you do your ceremony somewhere other than the gemeente it will cost a lot more money.
You don't have to hold your reception in the same place as the ceremony, and a lot of Dutch people don't. You can have your ceremony at a hotel or other nice venue and then have your party somewhere else.
One thing a little different in Netherlands compared to the somewhere like the U.S. is the fact that if you want a religious ceremony you can absolutely have it, but you will need to do that after an official legal ceremony. This is why many Dutch weddings have multiple locations throughout the day, and many guests are invited to only certain parts.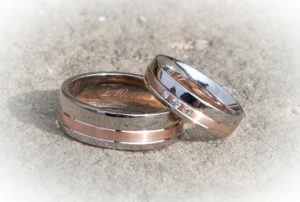 Getting married in Netherlands: Research,Research, Research!
If you are planning on getting married in Netherlands, the things that come easier to native Dutchies could be a little more difficult for you, especially when you have to find things online, or deal with the language barrier.
Leave yourself at least a month just to research all the various things you might need to reserve or rent on your wedding day. A lot of times the people you email could be fully booked (which happens a lot) or the price isn't right for you. If you leave the planning to the last minute you could be disappointed (you might even have a tantrum like your on Toddlers and Tiaras over the fact that nobody within a 100 km radius seems to have the wine barrels you want; true story.)
Remember why you're getting married
It's easy to forget in all the excitement and planning that you are also planning for a marriage. This may be one of the most important days in your life, but after this day, it will be you and your Dutchie biking around, living in a windmill, and eating poffertjes every morning.