After some free things to do in March in the Netherlands? It's not long to wait until winter is over and we can finally get this cold spell out of the way. To prepare you for coming out of hibernation we're bringing you some free things to do in March in the Netherlands to brighten your wintery mood!
Finances finally back to normal after those dreaded January debts? Everybody loves a freebie anyway (especially the Dutch)! The excitement is beginning to rise, as spring is coming which means we can talk about tulips, and even cheese. You heard right, it's the perfect season for stereotypical Dutch events!
Here's four free things to do in glorious March in the Netherlands!
St Patrick's Day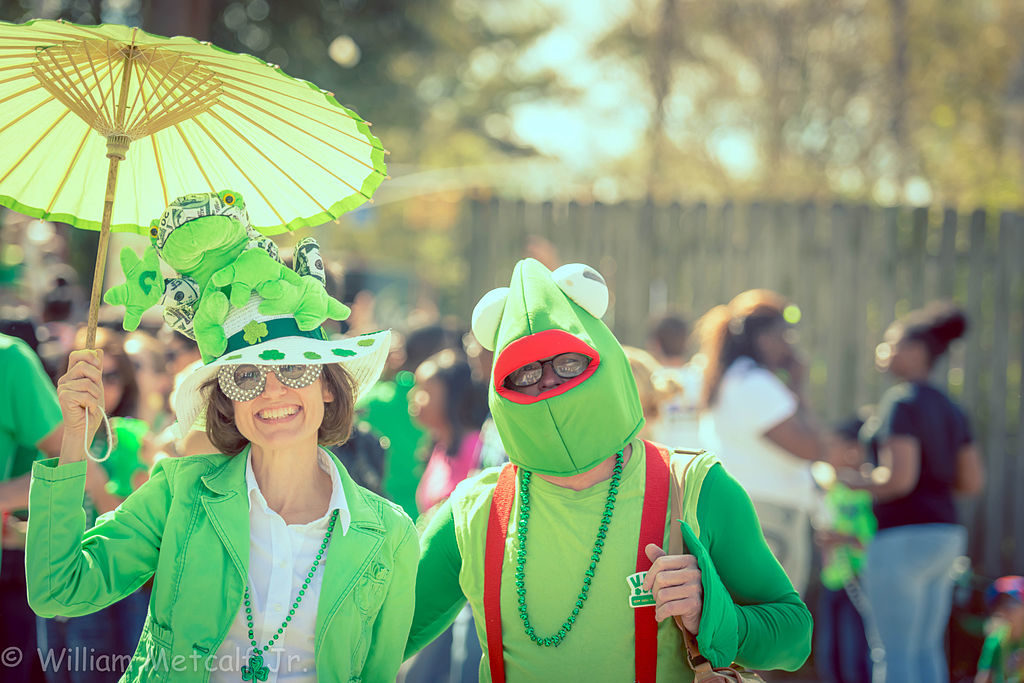 WHEN: Tuesday, March 17
WHERE: Most cities in the Netherlands, especially the bigger ones!
Ah, the Irish. They sure do know how to put on a good party. Why else have an Irish pub in almost every single country!? Well in the middle of March it's that time of year again. Large cities across the Netherlands will be holding events to celebrate this Irish-day. Some of these have ticket prices, but other Irish pubs are holding free entry events. Great if you're not Irish and even greater if you are!
Events include Dutch and Irish singers, Irish dancing and the usual Irish boozing (basically getting extremely merry). Most cities have at least one Irish bar, so check out what events are on in your local bar and fingers crossed yours is one of the free ones. 😉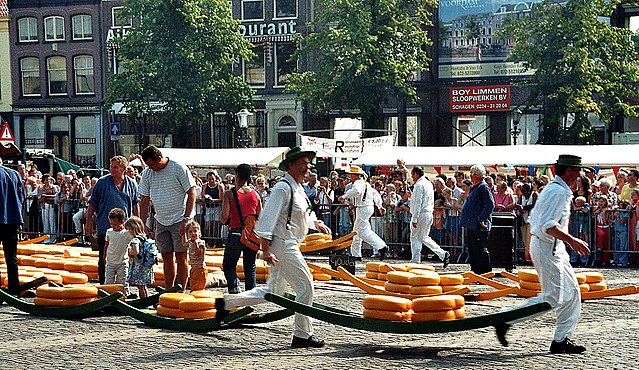 WHEN: March 27 – September 25
WHERE: Alkmaar, of course!
Yes, it's time — the cheese markets are making a come back! The cheese market is on every Friday from 10:00 until 13:00 (and every Tuesday evening in July and August from 19:00 to 21:00).
Cheese markets are a traditional Dutch experience, with lots of different Dutch cheeses stacked on the streets and cheese hauling carriers hobbling over the cobblestones. A visit to Alkmaar includes witnessing cheese maids walking around the market and traders trading their cheeses.
There also have a variety of programs and performances on. This cheese-market tradition is said to have gone on since the 1500's. So if you're after a traditional asf experience, head to Alkmaar at the end of this month! One of my favourites out of all of the free things to do in March in the Netherlands.
Fields of Keukenhof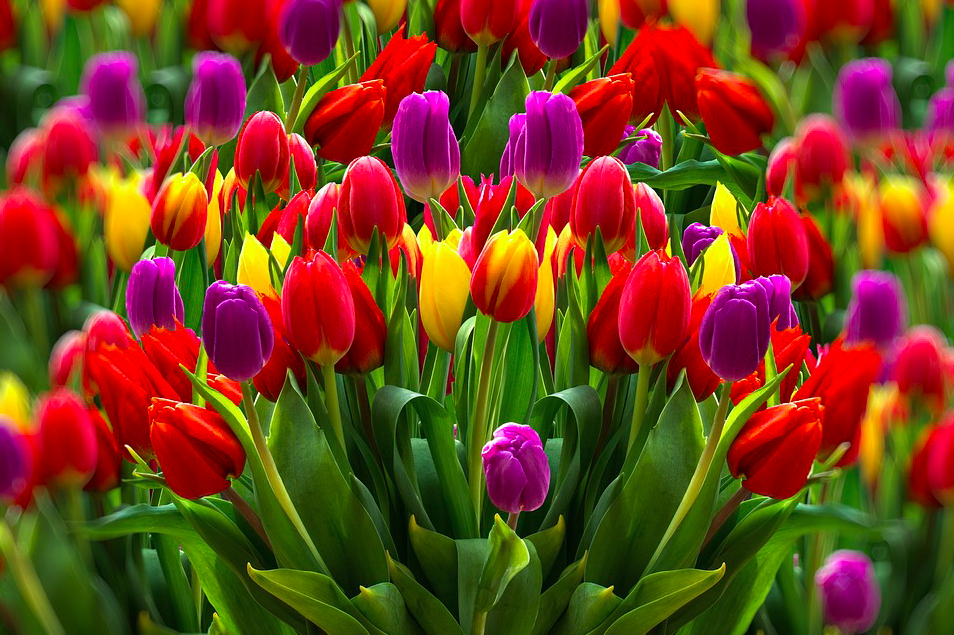 WHEN: late March (typically)
WHERE: Keukenhof, just outside of Amsterdam
The Keukenhof opens its doors at the end of this month (how has this come so fast)!? If money is tight, then there is a way of seeing these tulips for free. Every year, the fields surrounding the Keukenhof are layered with tulips, prepping for tulip season. This is usually the region where people grab their bikes and cycle alongside the fields with cameras in hands.
You'll know you're there when you see a long queue of cars. People pull over at the side of a very narrow road to take pictures and clog the road. I was one of these people and ended up sitting in traffic for at least 40 minutes.
READ MORE: Where to see tulips in the Netherlands: visiting the best flower fields in Holland
Usually, around this time of year, area shots emerge of the tulip fields and that way you'll know whether the tulips are ready to view. Last year I went around Keukenhof's opening period (March) and I witnessed a few tulips, so it's worth keeping an eye out (it varies every year due to changeable weather). If not, there is always April guys and that's only next month!
Open Tower Day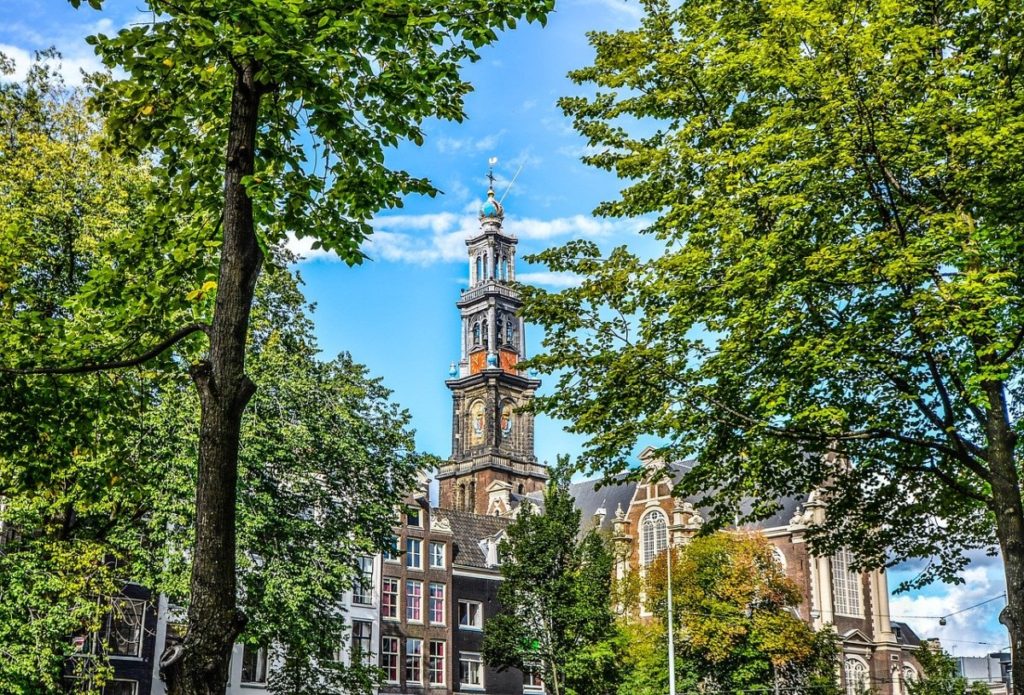 WHEN: Saturday, March 20, 2020, 10:00-16:00
WHERE: Various locations throughout Amsterdam
Want to see Amsterdam from above – for free? Get these stunning views on Open Toren Dag, the one special day a year when multiple towers and historical places in the Netherlands throw open their doors gratis.
This year there are 21 participants, more towers than you can climb in a day! They're also hosting a photo and film contest, a guided walk, and some restaurant discounts! Check out their website for all the information and the digital map.
Have a great March checking out these great free events! What are you looking forward to most? P.S. – don't panic, spring and summer are just around the corner!
Feature Image: Billy Metcalf Photography/Flickr