Are you ready to properly send away the summer with the Embassy Festival in The Hague? During this amazing two-day festival you can enjoy the countries across the world, without leaving the Netherlands!
This international festival on the 6th and 7th of September offers you a cultural, culinary and musical voyage of discovery and shows us that culture connects people and that togetherness and amazement go hand in hand. (yes, it's just like DutchReview, but with fewer gifs and actual drinks and people)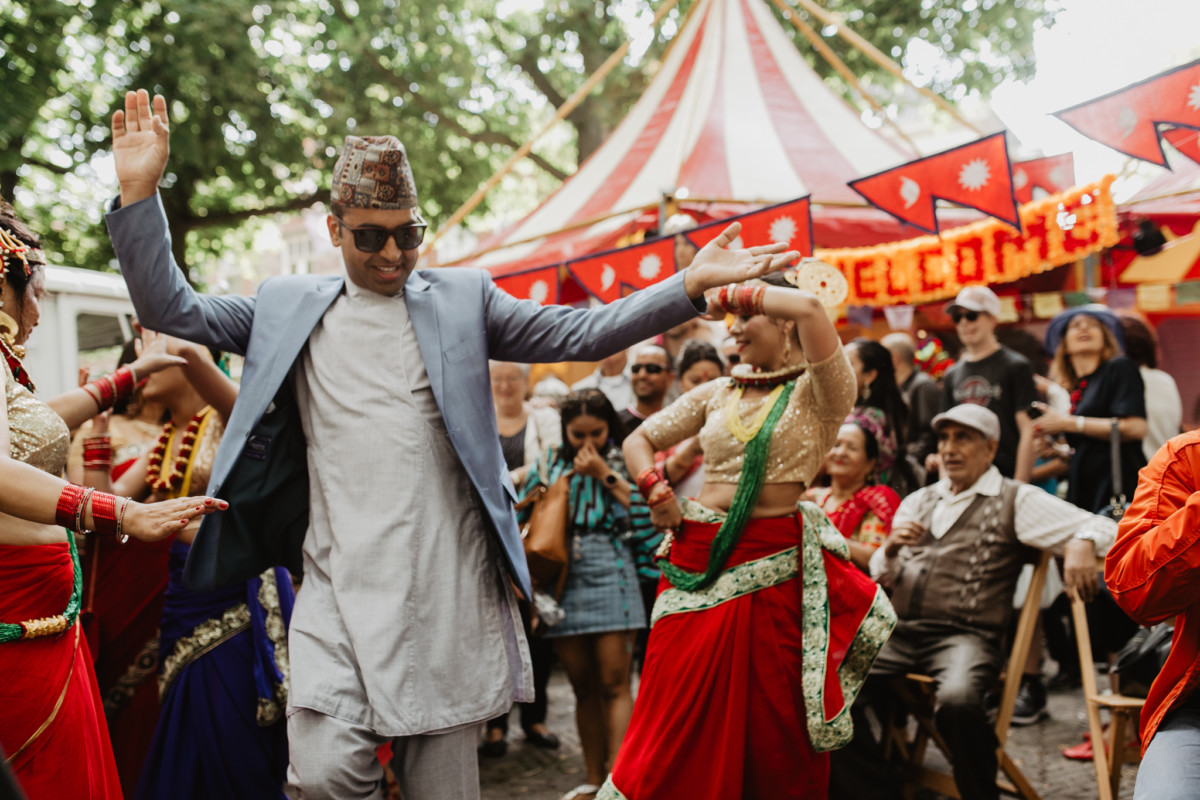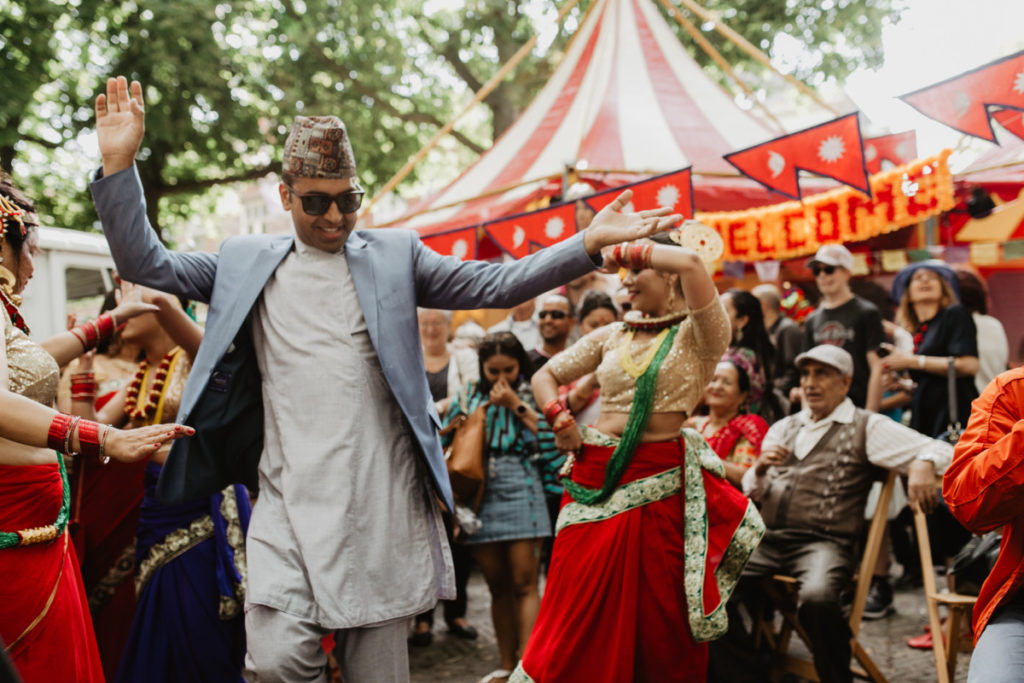 Here is everything you need to know about these two days of cultural awesomeness. Oh, and even better? It's all free!
What is the Embassy Festival in The Hague?
So, what's it all about? The Embassy Festival celebrates the cultural diversity of The Hague. Considering 1/3 of the people living in the Hague have foreign roots, it's the perfect place to host a festival which will celebrate people from all over the world. There's no better way to celebrate our differences and bring us together than through an international festival, right? Last year around 60,000 people agreed!
Each embassy (for participating countries see the end of the article) will showcase their cultural richness by putting on activities and performances in relation to that country, with a lot of the program involving global music. This jam-packed event will, therefore, help to bring us all together – and we will learn something about other countries on the way too.
This year nearly 70 countries (or embassies if you will) will be participating in this exciting event, making the Embassy Festival of 2019 bigger than ever. So if you already live in The Hague – get out of the house! And if you don't live there – jump on a train and go, go, go! Because there is nothing better than ending the summer at a colourful cultural festival in The Hague.
So what's on the itinerary? Check out some highlights below!
Embassy Festival in The Hague – September 6th, Friday
Time: 5 pm – 11 pm
Place: Lange Voorhout
Program: International music performances on Opening Night Stage and Container Stage
Opening night at the Embassy Festival starts at 5 pm at the Lange Voorhout. This year marks the 7th edition of this festival, so it's set to be a diverse and colourful program. On the Container Stage the Reog Ponorogo Street Parade from Indonesia will give a preview of their Saturday performance, with incredible costumes and "a lot of noise." What a way to kick off!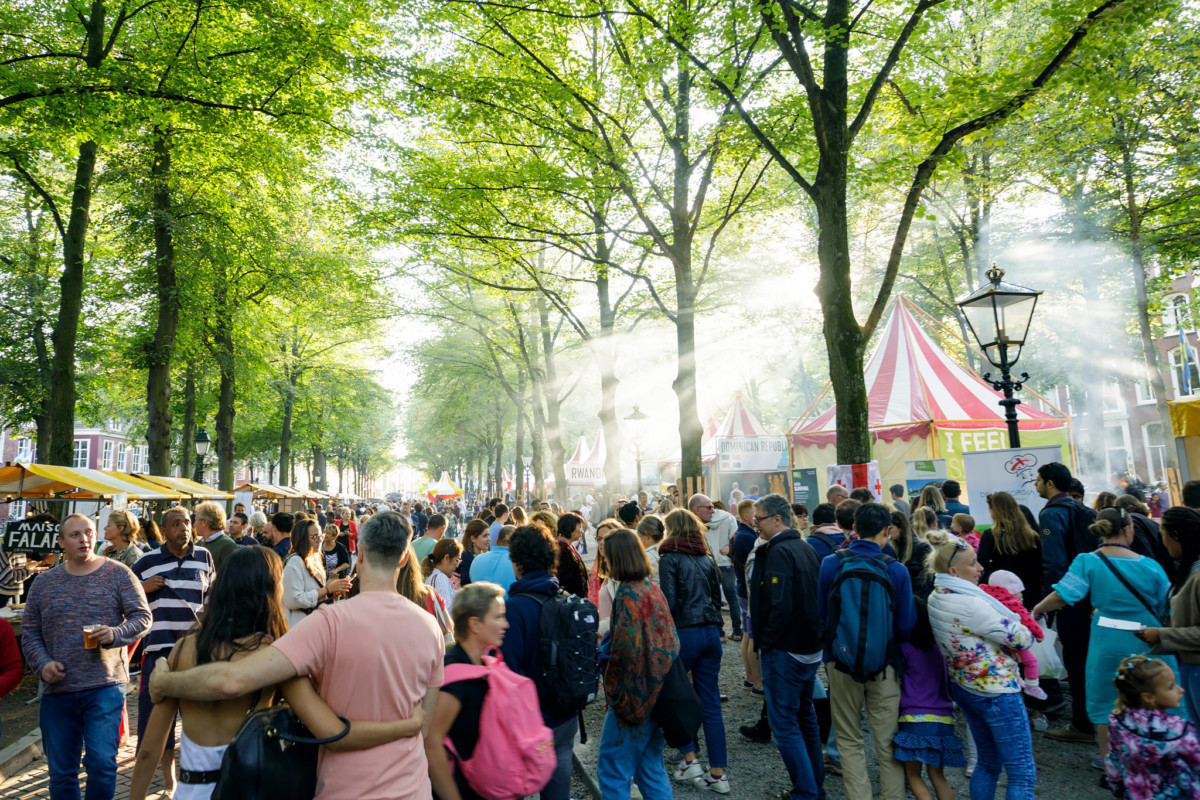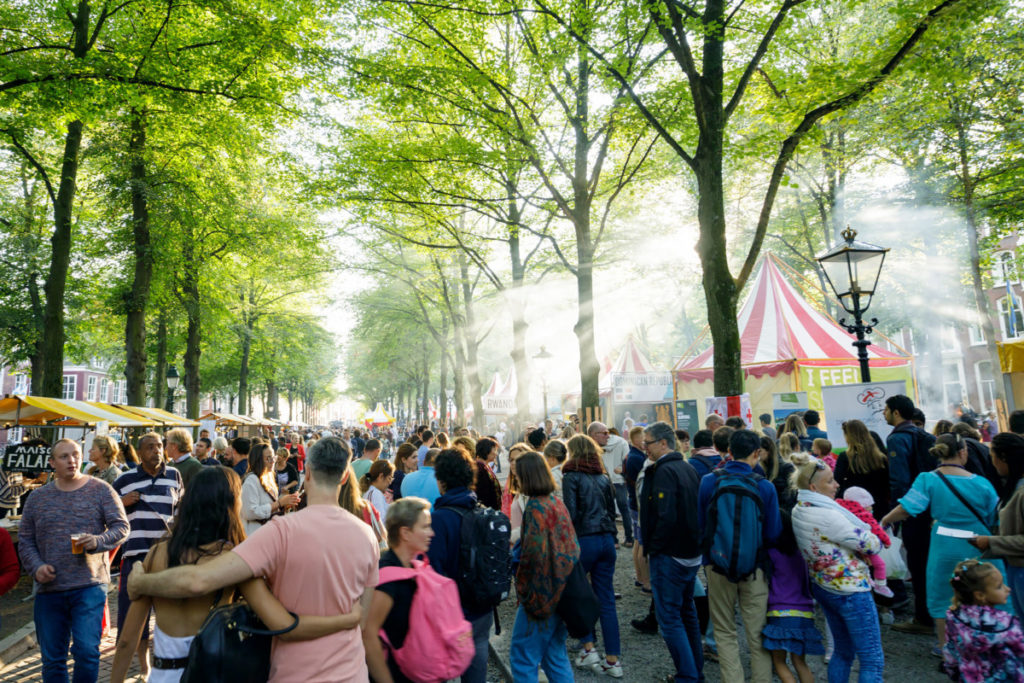 Later in the evening, you can get a taste of Down Under, when True Vibenation hit the Opening Night Stage will a huge variety of instruments with big bass, beats, horns, and the sounds of 'Afro Bounce' – we don't know what that is, but it sounds awesome!
If you're getting a growl in the belly in the meantime, there will be stacks of delicious food and drinks to take your tastebuds on a trip around the world!
Embassy Festival in The Hague – September 7th,
Saturday
Time: 12 pm – 8 pm
Place: Lange Voorhout
Program: International Market, Classical Stage, Contemporary Stage, Container Stage, Creative Arena, Kids Compound
On Saturday, the festival will start off much earlier at 12 pm  to max out the time to enjoy the many activities throughout the day. You can enjoy various stages, such as the Classical stage, Contemporary stage, Creative Arena (world-mix of dance, music and theatre), a Container Stage (program includes acts from the cultural institutions) and a Kids Compound.
On the contemporary stage, there will be a wide variety of international artists, including hip-hop, soul, funk, urban extraordinaire A Mili, the tantalising movement of traditional Armenian folk singers and dancers Abovian Youth Ensemble, and some beautiful ferocity from Chinese KungFu and Classical Music. Don't forget to delve into the Irish spirit of the folkband Harmony Glen and feel your feet involuntarily tap-tap-tap along!
Embassy Festival in The Hague – International Market
Also on the Saturday and connecting the paths to the different stages, there will be an International Market. Visitors will be able to try foods and drinks from all the corners of the world. Keen to eat some Maple Bacon cupcakes or authentic Maple Syrup from Canada? How about a Bosnian and Herzegovinian cheese pie, "Sirnica", or the delicious "Ćevapi"? Maybe indulging in some exotic tropical fruit from Malaysia, or stuffing yourself with some street food is more your style. And that's just a short taste test of just some of the 44 countries participating in the International Market.
Which Countries Will be Represented at the Embassy Festival in The Hague?
(because let's face it, you want to check if your country is represented)
*takes a deep breath*…
Armenia, Australia, Austria, Azerbaijan, Bangladesh, Bosnia and Herzegovina, Bolivia, Brazil, Bulgaria, Canada, Chile, China, Costa Rica, Croatia, Cuba, Cyprus, Czech Republic, Denmark, Dominican Republic, Ecuador, El Salvador, Estonia, Finland, Georgia, Ghana, Guatemala, Haiti, Hungary, Ireland, India, Israel, Indonesia, Japan, Kenya, Kosovo, Kuwait, Malaysia, Mexico, Mongolia, Nepal, Nigeria, Norway, Pakistan, Palestine, Peru, Philippines, Poland, Republic of Korea, Romania, Russia, Saudi Arabia, Senegal, Sint Maarten, Slovakia, Slovenia, South Africa, Sudan, Sweden, Switzerland, Tanzania, Thailand, Tunisia, Ukraine, United Arab Emirates, Uzbekistan, Vietnam and Yemen *gulps in air*.
For more information about the presence of these countries at the Embassy Festival, their website has a really good and informative page about the countries.
What do people think about The Embassy Festival in the Hague?
It's an undoubtedly popular event – because who doesn't love a cultural explosion and harmony of the people? Rawan Sulaiman, Head of Mission State of Palestine loves sharing a taste of Palestine with people all over the world.
"It is heart-warming to see people learning about and experiencing other cultures by exploring the lovely colours, rich flavours and traditional customs of different countries," he said. "The Embassy Festival is a brilliant means to celebrate diversity, difference and tolerance in The Hague, the city of justice and peace."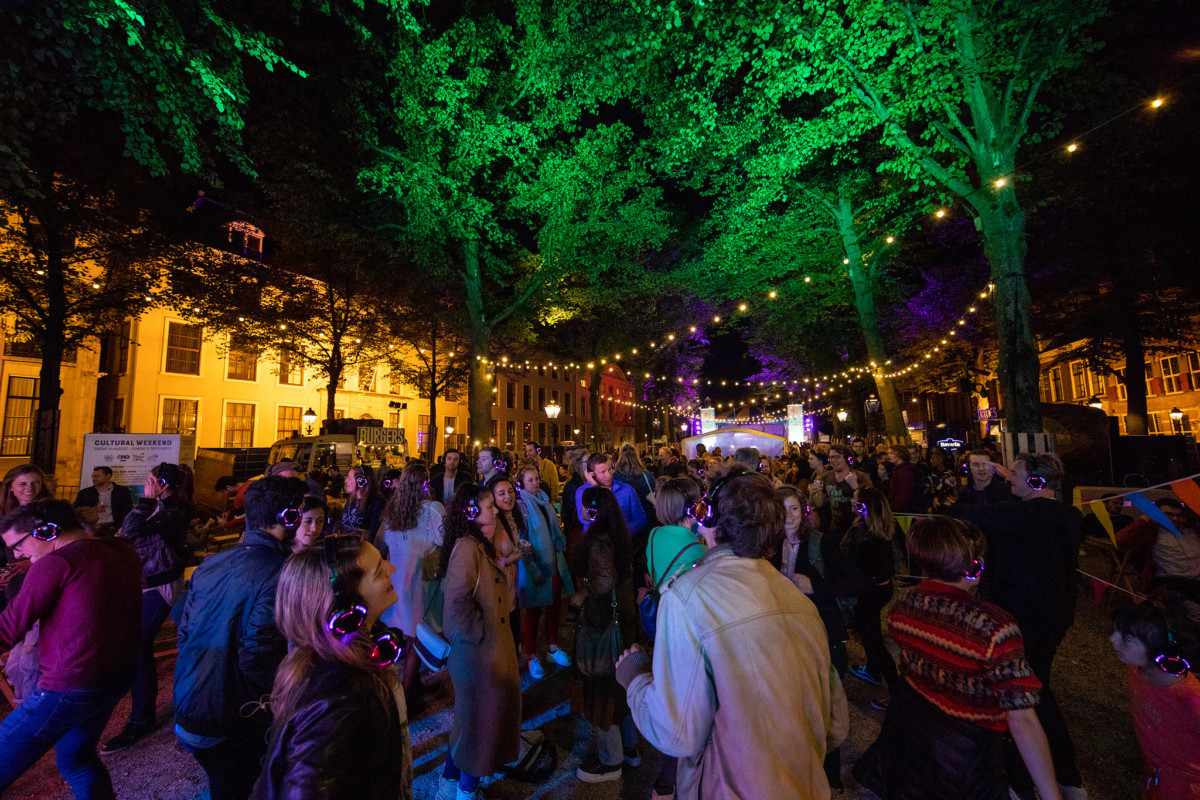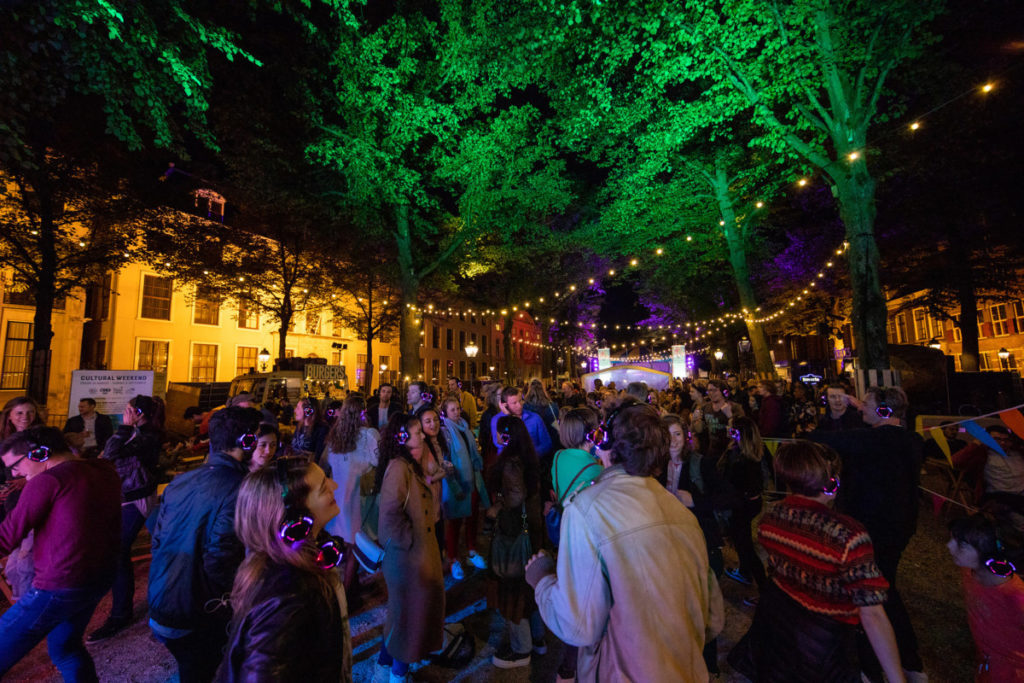 Philip from El Salvador agrees after coming every year to meet other friends from his home country. "We live all over the Netherlands, so it's a great day to get together and enjoy our culture, the food and the music," he said, adding that he knows of other groups that do the same.
WHEN: Friday, 6th September from 5 pm – 11 pm and Saturday, September 7th from 12 pm – 8 pm

WHERE: Lange Voorhout, Den Haag

For all the information you could ever desire to check out the Embassy Festival's Website.
Will you be going to this year's Embassy Festival in The Hague? Let us know in the comments below!
---
Feature Image: Alina Krasieva.
Original super article by Veronica Licheva, 2018, updated with some fabulous 2019 festival information by Samantha Dixon.