In the middle of east Amsterdam, right next to Oosterpark, stands the Tropenmuseum. At first glance, it is not so easy to define the museum, and there isn't even an English translation for the name, but that's why we're here. While the literal translation of the name would be "Tropical Museum", the museum is actually much more.
In essence, it's a museum about world cultures, aiming to display various universal themes like religion, conflict, mourning, and celebration. It does this by allowing the museum's objects to tell stories. Bit by bit, the objects tell a story of humanity and thereby make clear the immense cultural diversity that our world is rich in.
Although we spent quite some time in the Eastward-Bound set of exhibitions, which focused primarily on art, culture and colonialism, we were able to complete a tour of the whole venue in a bit under two hours. In other words, it's easy to fit into an Amsterdam daytrip, and it's certainly worth checking out.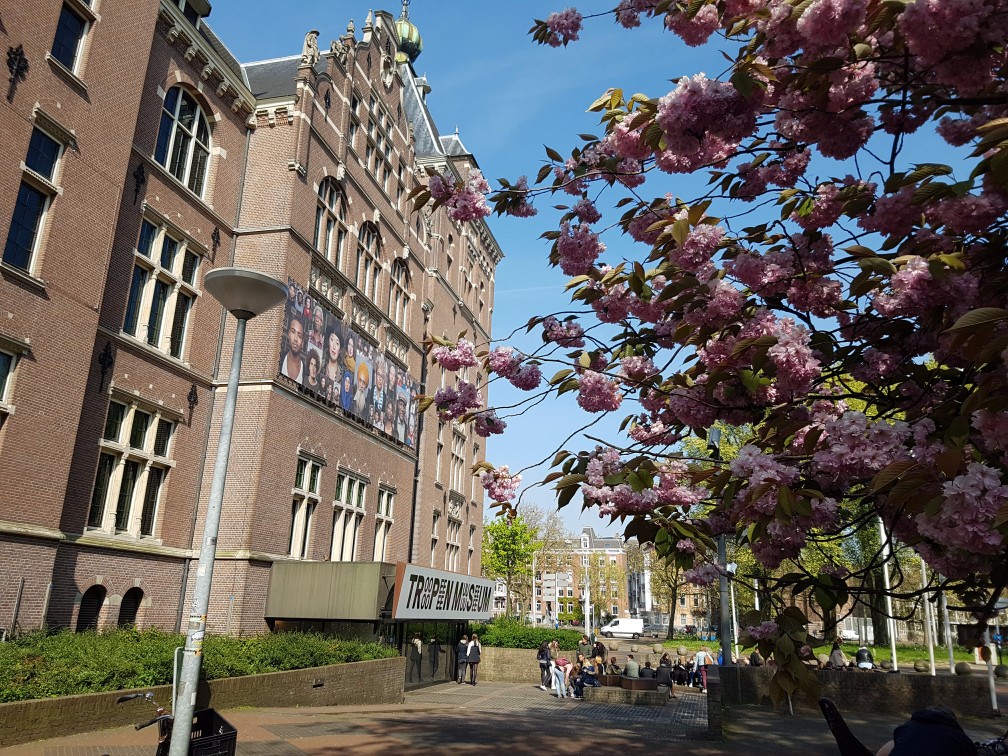 The imposing main hall
Upon entering, we snagged our tickets at the entrance, then strolled up the stairs and immediately into the grand hall that makes up the central section of the museum. Its massive open space, with arches looking into each of the different exhibition halls, immediately creates both a sense of awe and hominess. It's like walking into a warm hug of cultural goodness. There's even a small wing for children called the Tropenmuseum Junior, which opened in early 1970s.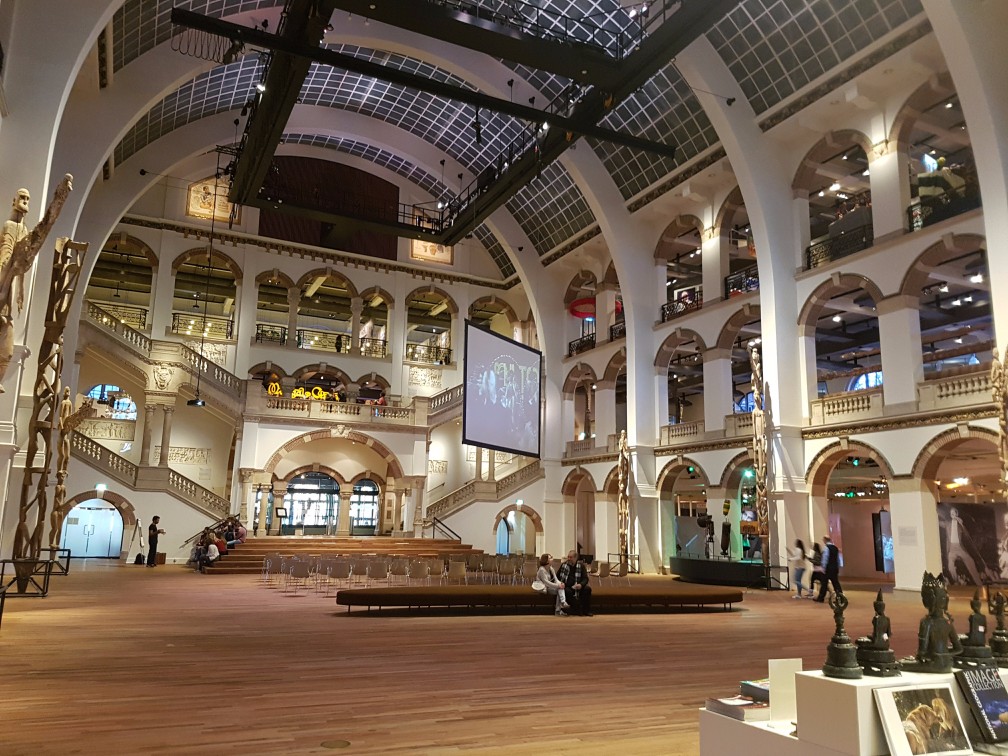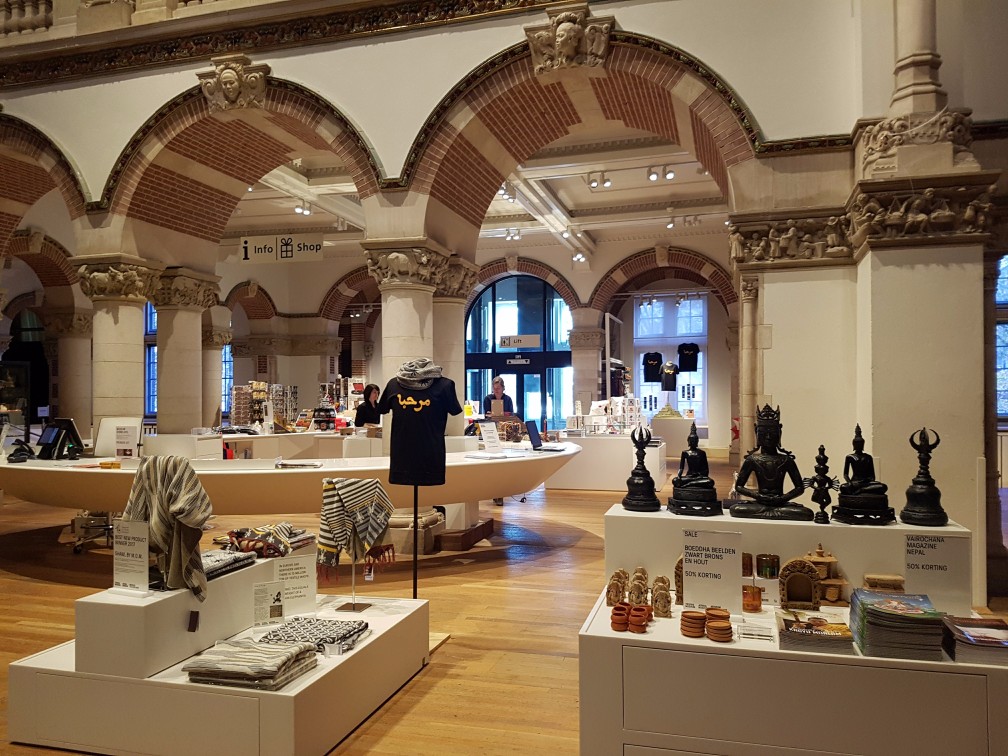 So what's there to see?
We started by exploring the first floor, which played host to most of the permanent exhibitions. The Tropenmuseum has quite a number of permanent shows, although the museum's format will soon be changing to accommodate more thematic temporary exhibitions. Exhibitions on South-East Asia, New Guinea, and The Dutch East Indies will remain for now, though, so make sure to check them out soon.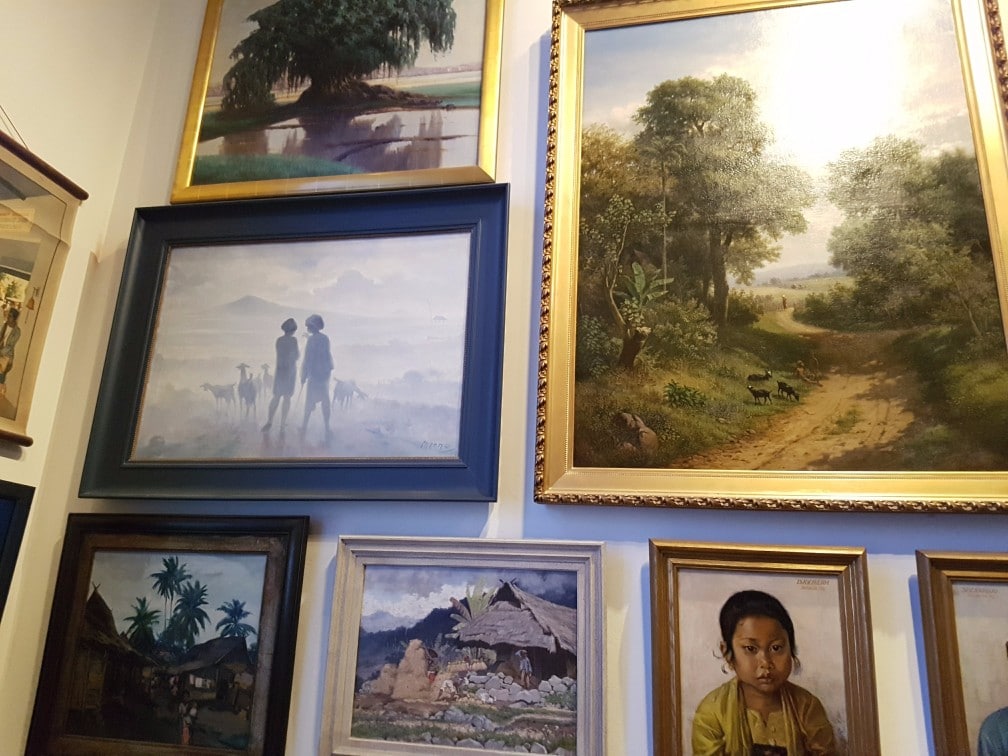 The Tropenmuseum does an excellent job of illustrating and explaining the immense blending process of cultural influence across the world. Although there is a clear focus on the connection between the Netherlands and in particular its former colonial territory, the scope of the exhibition does cover a vast portion of the globe. From transporting slaves to Suriname to the collection of exotic curiosities by rich colonials to the use of symbolism in Asian religions, there's quite a variety of knowledge to explore.
The Temporary Exhibitions
Where normally museums have 1, tops 2, temporary exhibitions going on the Tropenmuseum can boast a nice 4 (!) exhibitions at this moment. So what is there on display right now?
Rhythm & Roots explores the evolution of music from Blues to Hip Hop and everything in between. Very tastefully done and some great album covers to be found there.
ZieZo Marokko in Tropenmuseum Junior is designed especially for children. It's all about Morocco (obviously), giving an active introduction to the nation's mosaics, fashion, and even food! It's opened every weekend and daily during the school vacations. The exhibit includes 'trips' for children (age 6-13) and for families (all ages). These trips leave at set times, so if you want to check it out, make sure to go to www.tropenmuseumjunior.nl beforehand.
Body Art, on the other hand, shows the decorative use of body alternations. It just opened recently and there were some really cool (albeit sometimes extreme) body alterations.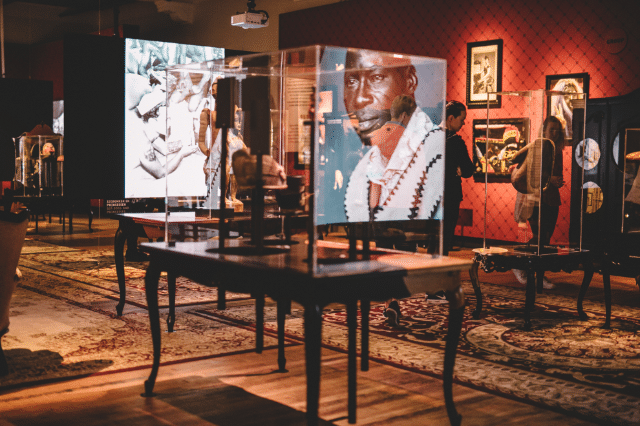 Aleppo
Lastly, another recent addition, is the temporary exhibition Aleppo. Particularly tailored for our day and age, Aleppo hopes to bring a new view onto the ancient city turned war zone. Or rather, bring back an older view. Recent events have led Aleppo to be largely portrayed in the media as little more than a war zone, but this exhibition hopes to change that. The Tropenmuseum will even be having former Aleppo residents give guided tours of the exhibition to help achieve this goal.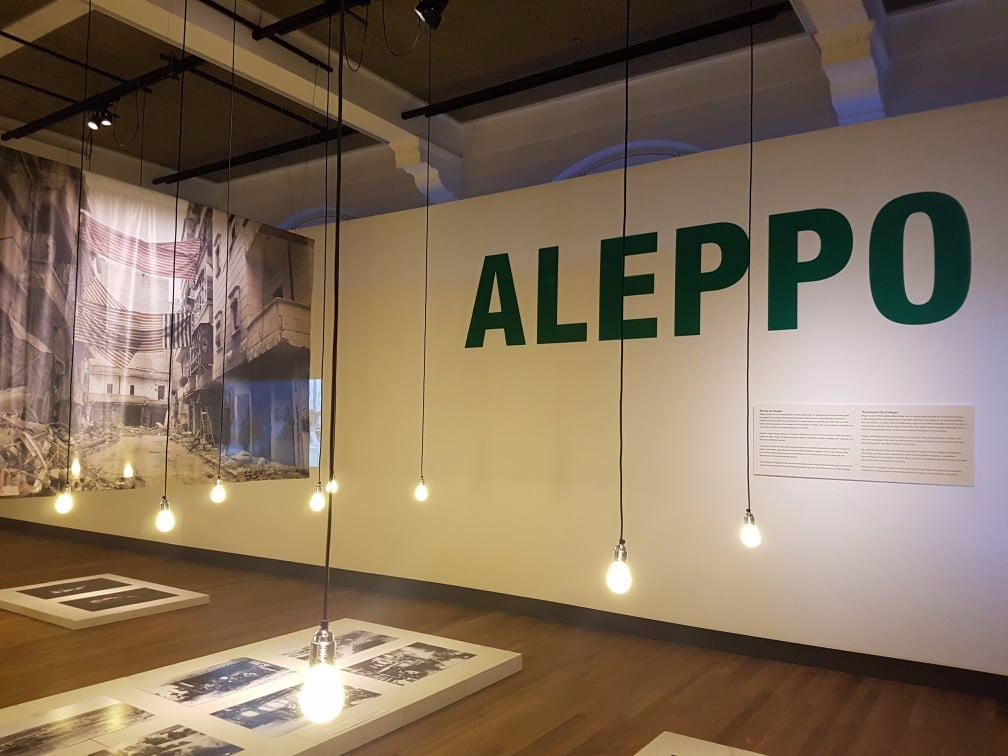 Aleppo is thousands of years old, one of the oldest cities in the world, having been settled some time around 5000 BCE. It was also, until the recent conflict, the most populated city in Syria. Hundreds of thousands of citizens have since left, a number of which have made their way to the Netherlands.
It seems the conflict has caused Aleppo's historical and cultural importance to be forgotten and the Tropenmuseum's exhibition Aleppo aims to show that the city is much more than just war. Even though we were toured the exhibition without an Aleppo resident as guide, it still told an incredible story. One that is definitely worth seeing.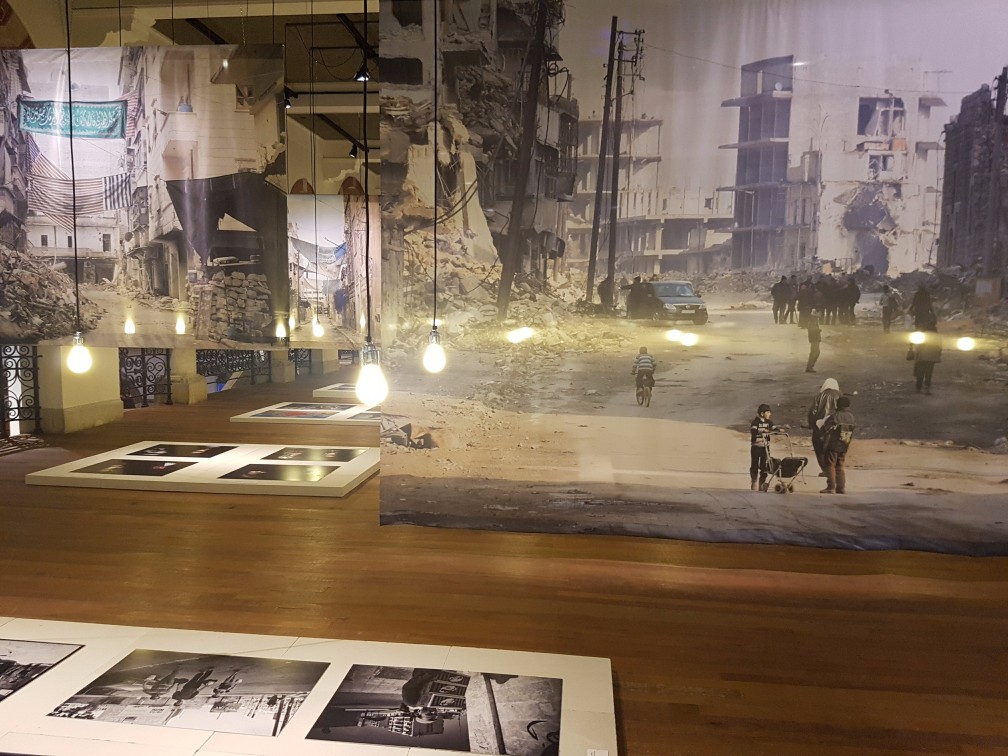 History of the Tropenmuseum
The museum was first established as the Colonial Museum which opened to the public in 1871. Originally it existed to show the Dutch in the motherland what colonies and properties they held overseas. Simultaneously it also operated as a research facility where the main goal was to maximize colonial profits. New methods to grow crops like paraffin, coffee beans, and rattan, for example, were all tested there. Further research delved into ethnology, studying the cultures and customs of the colonial territories.
Although World War I delayed its completion, in 1926 the museum moved to its current home, a beautiful building that was officially listed as a historical building in 2003. It has since changed its name to the Tropenmuseum alongside its shift towards a more ethnographic and culturally inclusive goal.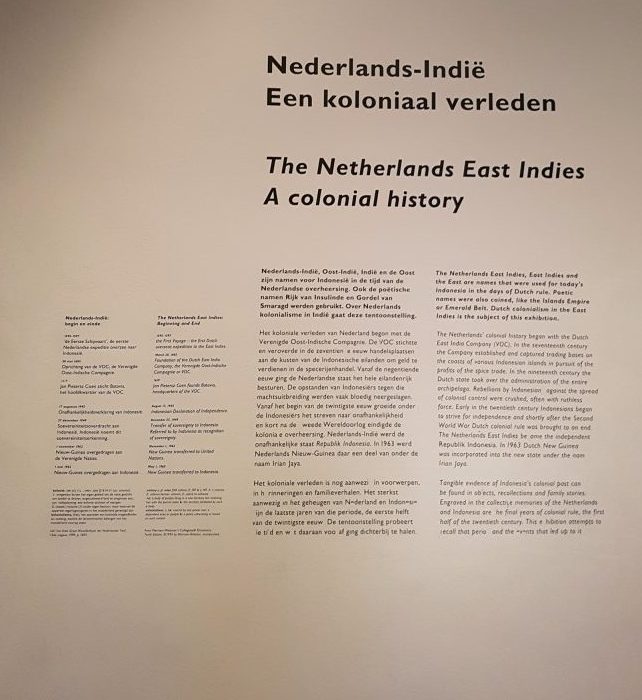 How do I get there?
Want to visit? The Tropenmuseum is open weekly on Tuesday to Sunday from 10:00-17:00 and, during school vacations, on Mondays as well. If you're coming from Central Station, you can take tram 9 and get off at 1e Van Swindenstraat. If not, the tram 3, 14, 10, and 7 will also get you there. Of course, if you're biking, the address is Linnaeusstraat 2, right next to Oosterpark. For all other routes, go to the website to see the details.
Address: Linnaeusstraat 2, 1092 CK Amsterdam
Website | Instagram | Facebook |