How THE DUCHESS in Amsterdam might just serve the best Afternoon Tea of the Netherlands
Just imagine: indulging yourself with sweets, pastries, finger food and snacks awarded with a Michelin star for a very reasonable price? Well your dream of eating at a Michelin restaurant just has become a bit closer now cause The Duchess in Amsterdam has been awarded with one star. DutchReview just went over for some tea and we have to say: they did not disappoint us!
The DUCHESS: Right behind the Dam square
Right in the middle of Amsterdam, just behind the royal palace on Dam Square, you will unexpectedly step into something that reminds you of Downton Abbey or The Crown. 'THE DUCHESS' could not have been a better name for this gorgeous place that resides in a former bank building with loads of details of the Belle Epoque-age. No Lady Violet of Mary in sight luckily…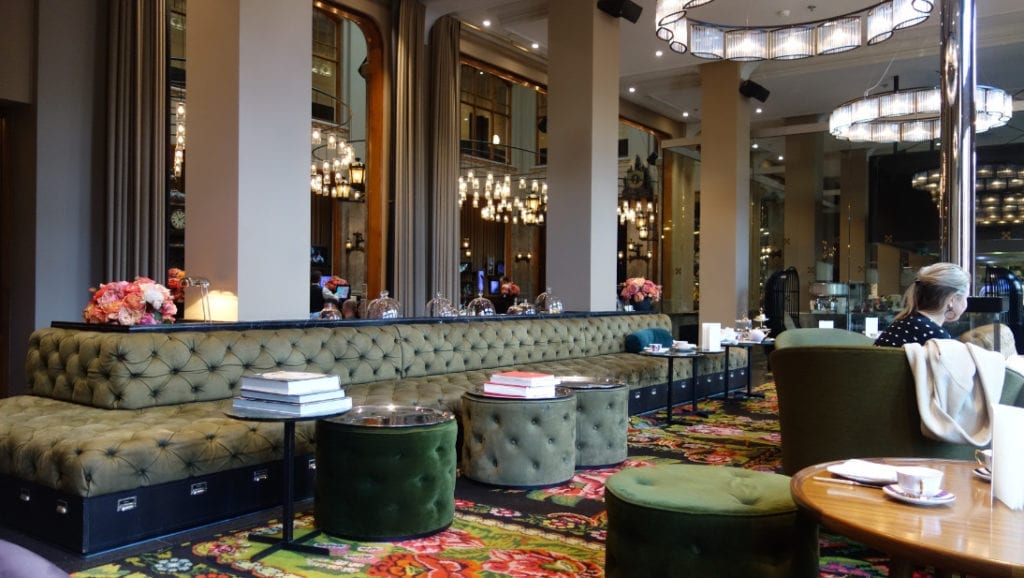 We had the pleasure of trying the winter afternoon tea. Don't think you'll be in and out within the hour, but really take the whole afternoon for this. No one wants to rush trying all kinds of treats, ranging from salty caramel macarons to mini burgers. Scones with homemade strawberry jam and classic sandwiches with a twist. Like roasted chicken with pineapple, spiced up tuna or cashew nut-'butter'. We were also surprised by the cotton candy and deconstructed salad on a skewer.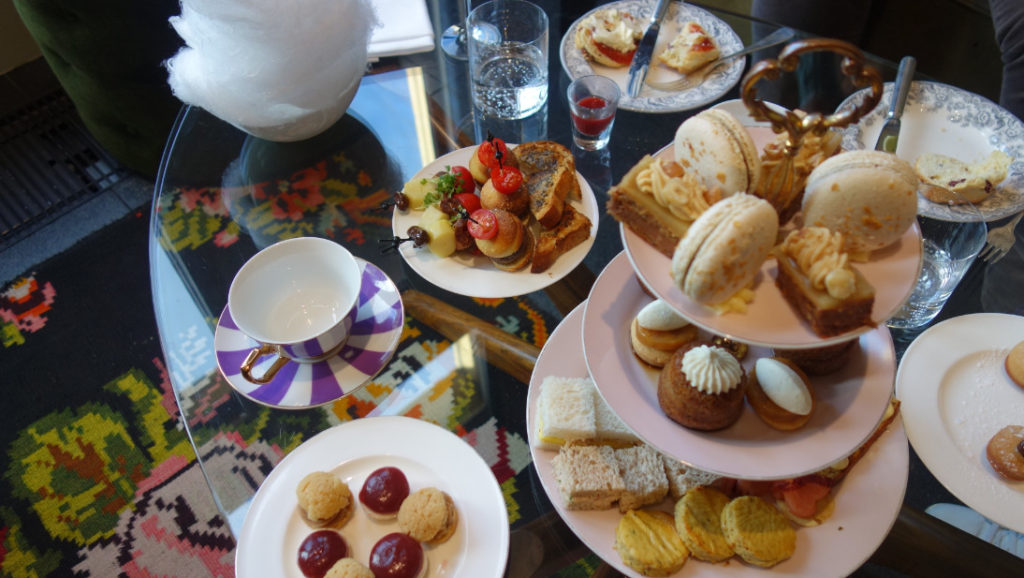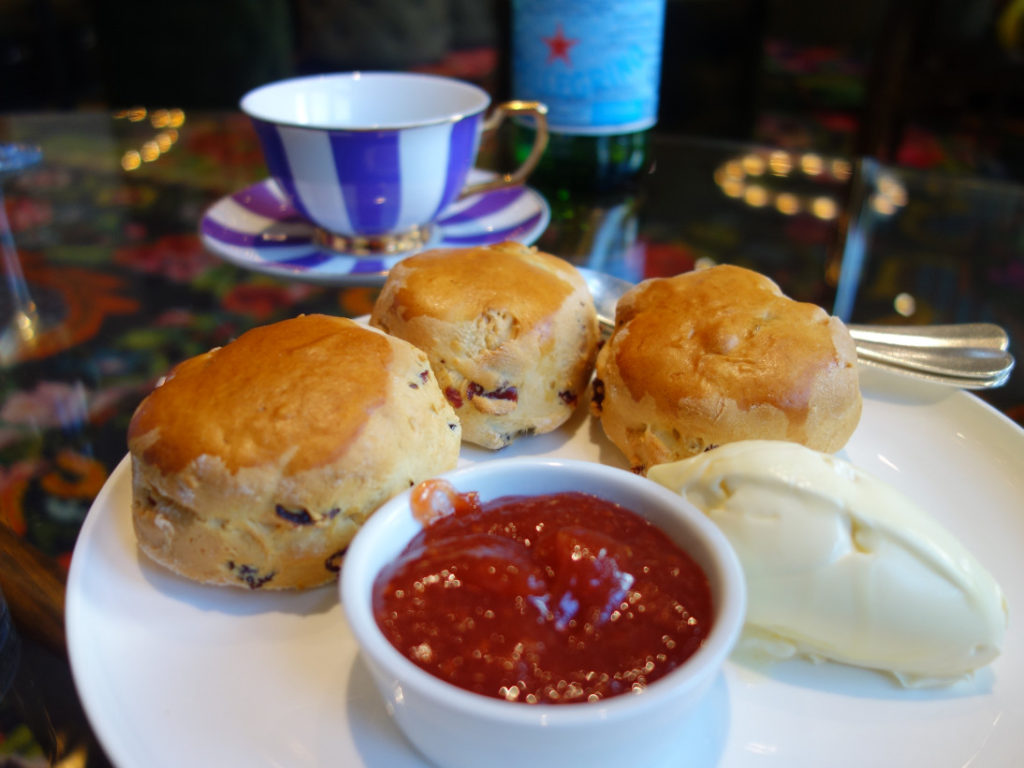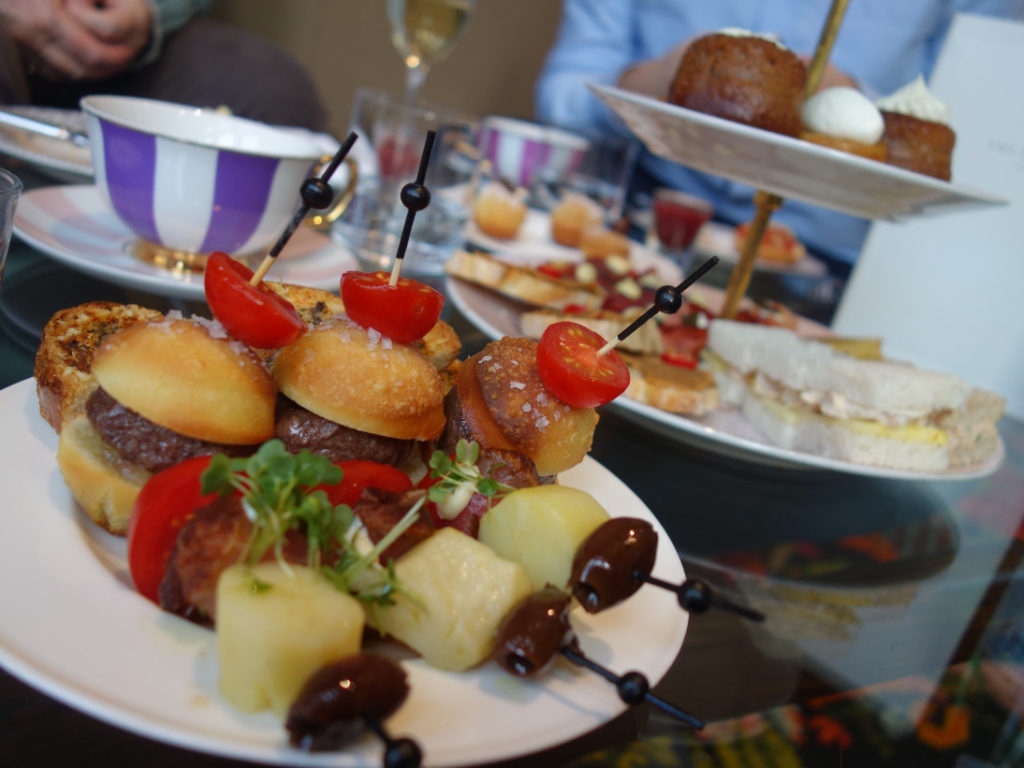 If you are a tea snob and your daily diet consist of Yen Bai green tea or Verveine, you will be pleasantly surprised by the extensive tea list. Take 'Marco Polo blue': Oolong tea with fruits and flowers from Tibet. Or the mild 'Paris Provence' with lavender, mint and rose (highly recommended!).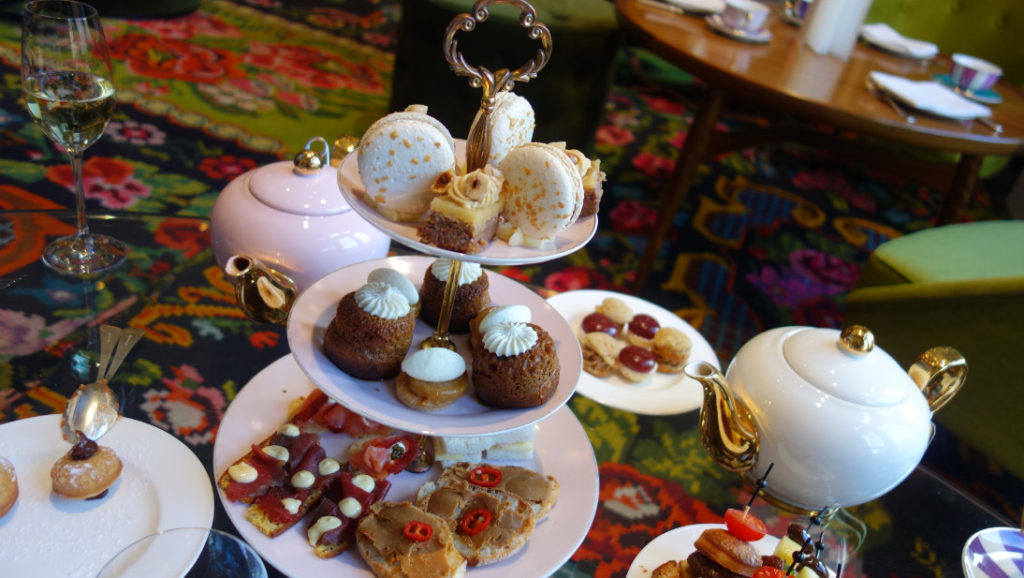 Of course, it's not only tea and extravagant nibbling at THE DUCHESS. When we were there we saw some dishes being served that looked super tasty and classy. And they mix a mean cocktail as well at their super stylish looking bar, heck – did we mention that this whole spot is classy af?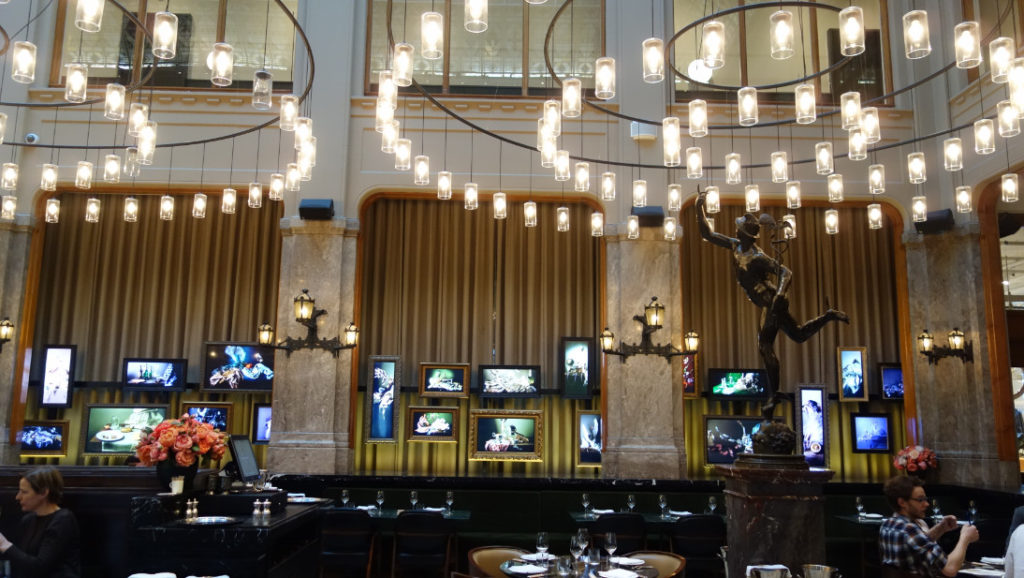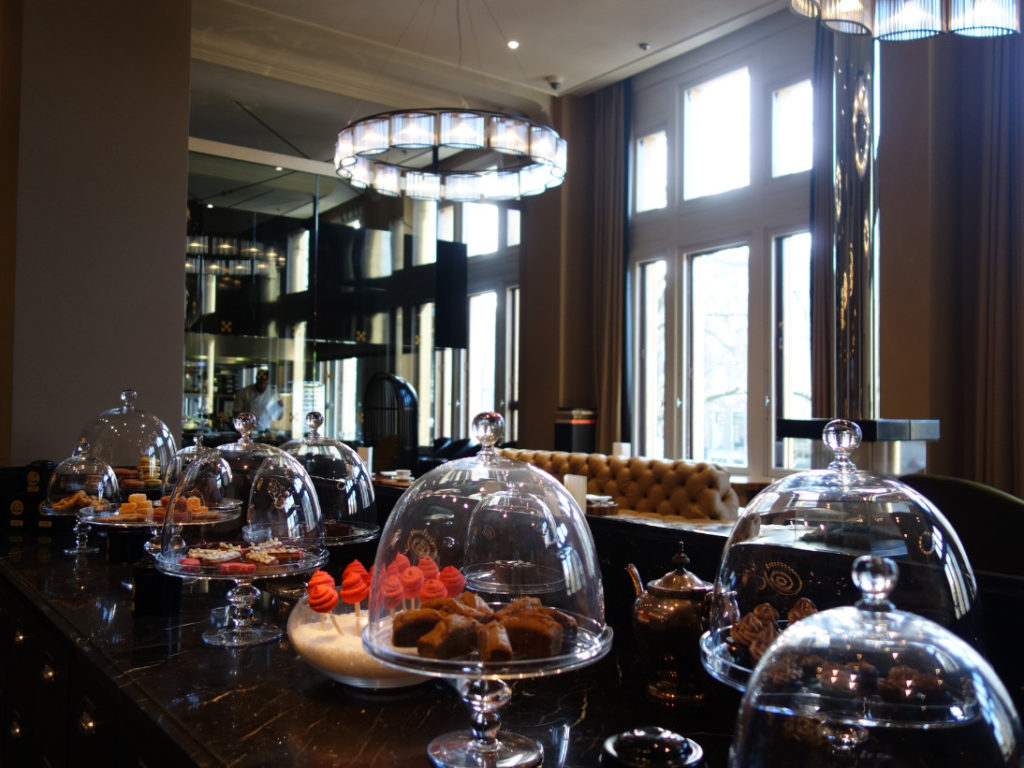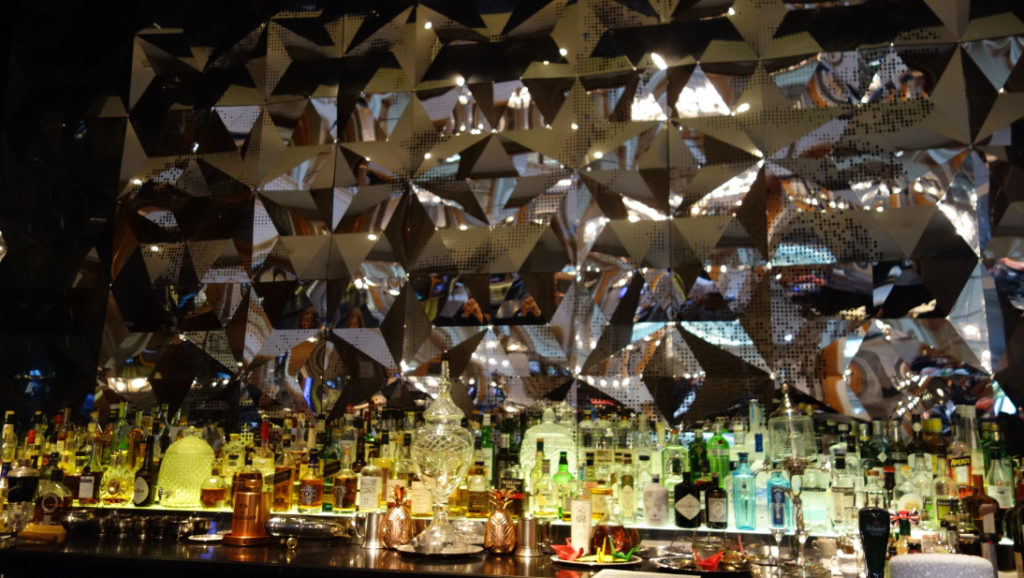 Might be the perfect spot to take your parents when they're visiting
Whether you want to take your parents out to a really fancy place, have something to celebrate, are obsessed with historical television drama or if you are just dying to try a Michelin star restaurant, The Duchess is your place! Having the winter afternoon tea here really is the perfect addition to your 'winter wonderland Amsterdam'.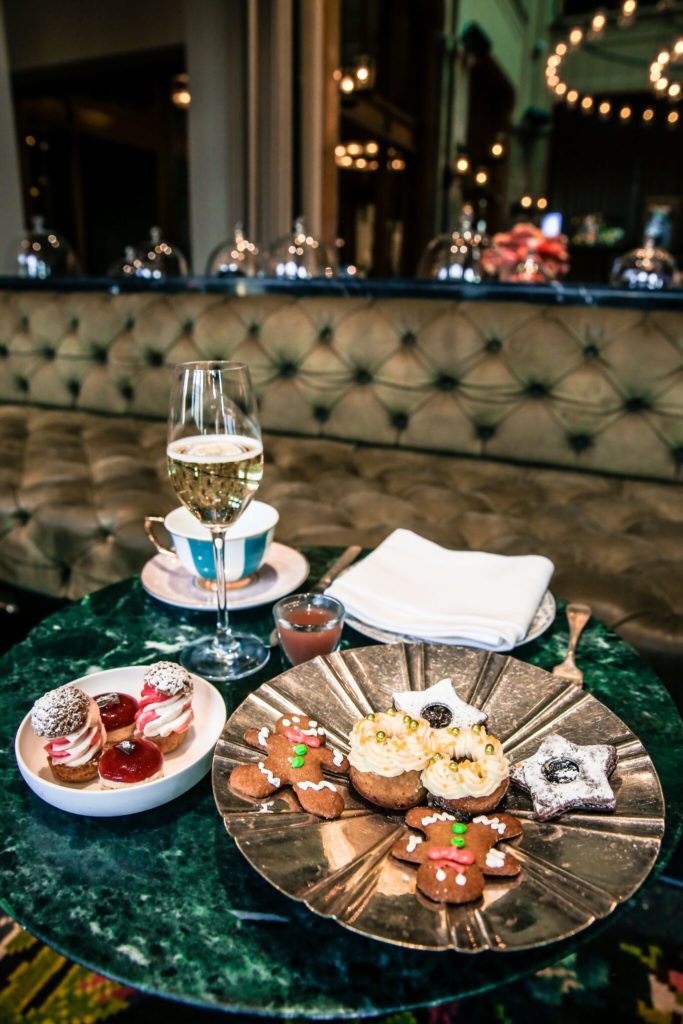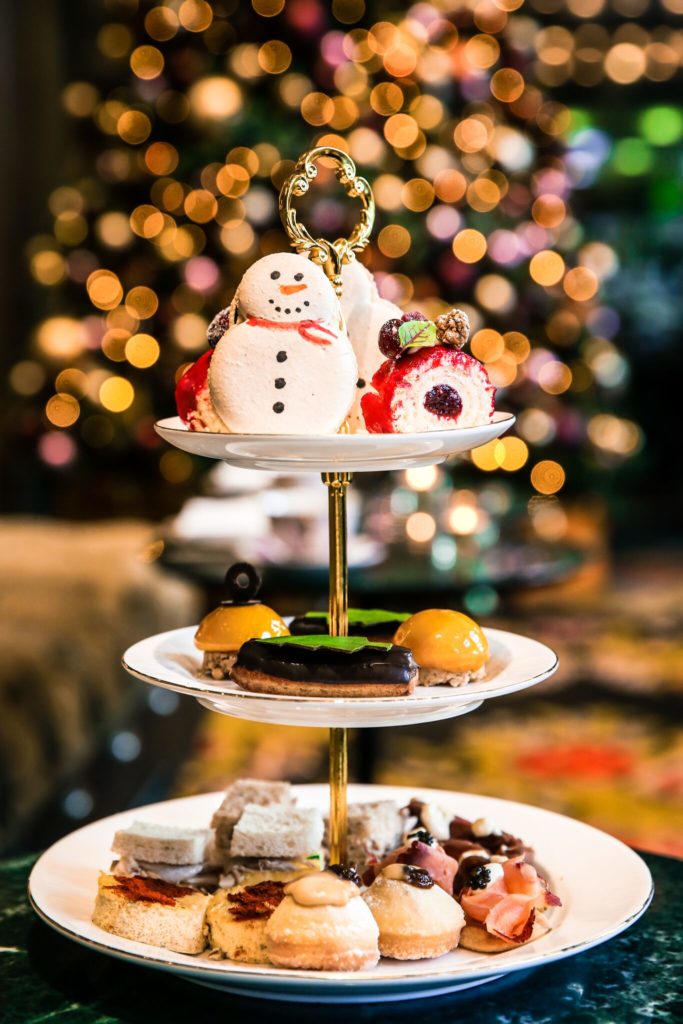 And lucky you when you go there during the holidays. The DUCHESS has gone all out on the Christmas setting, so they've got a big and merry tree, decorations and even a Christmas-themed afternoon tea.
THE DUCHESS
Address:
Spuistraat 172,
1012 VT Amsterdam
Website | Instagram | Facebook
Tag us in your pics if you're going!