Starting tomorrow, the UEFA Women's EURO 2017 will begin, hosted right here in Holland! Hosted in 7 different venues around the country, 16 teams will be fighting it out across 31 matches for the title. This year's EURO is bigger than ever, having been expanded to 16 teams (from 12 in 2009 and 2013) and it's sure to be one of the most exciting ones yet.
The past has seen absolute dominance from Germany, but this year is likely to see staunch opposition against the 8-time victors. But to help you prepare for the next weeks' upcoming excitement, we at DutchReview have put together a quick little guide to help you make the most of your EURO viewing.
The Groups
Group A: Netherlands (hosts), Norway, Denmark, Belgium
Group B: Germany (holders), Sweden, Italy, Russia
Group C: France, Iceland, Austria, Switzerland
Group D: England, Scotland, Spain, Portugal
The group draw has resulted in some lovely regional derbies, making this EURO even more exciting. Netherlands-Belgium, Denmark-Norway, France-Switzerland, Switzerland-Austria, England-Scotland, Spain-Portugal. We're in for a treat! It's even difficult to pick out a group of death among them, and they're all likely to exceptionally competitive.
Teams to Watch
It's extremely difficult to pick out a handful of teams to watch because this year's EURO will see a lot of well-matched teams. Nevertheless, we've pick out two teams from each group that we think are more likely to make the quarterfinals and could use that extra attention.
Group A
Norway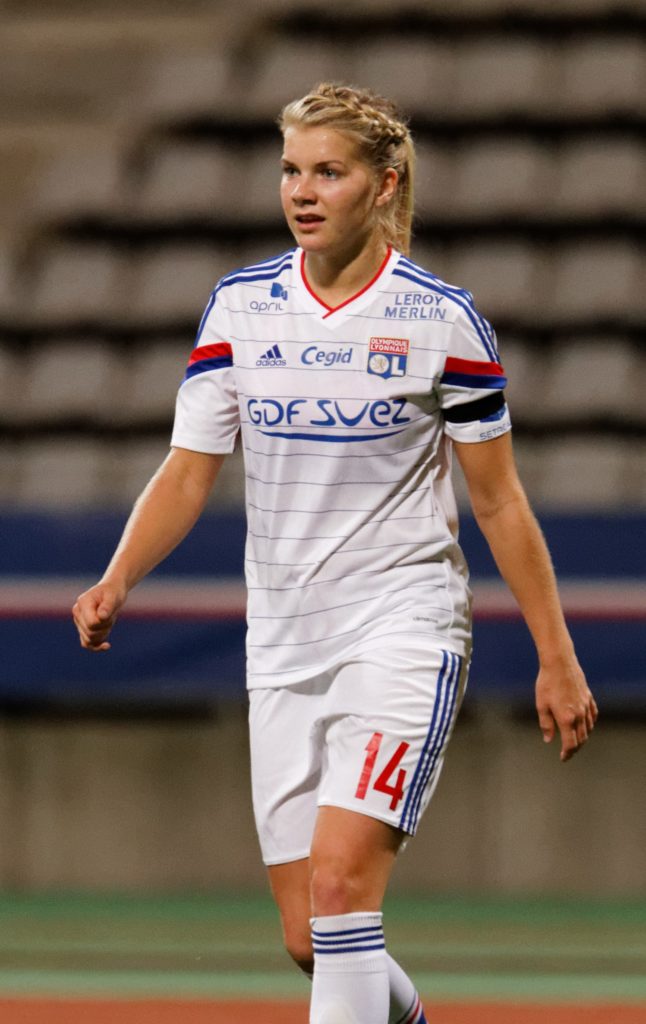 The biggest competition for the Netherlands for the title of Group A will most likely be Norway. Other than Germany, Norway has the most UEFA Women's EURO titles with two, even though the last one was back in 1993.
While many like to write off Norway, focusing instead on countries like Sweden, Germany, and France, the Norwegians have performed very well in the past several EUROs. In 2009 they reached the semi-finals (knocked out in penalties), and even made the finals in 2005 and most recently, in 2013. Both of their final appearances resulted in German victories, though, and Norway will be raring for revenge.
The 2013 final even saw Norway lost 1-0 with two missed penalties, resulting in a bitter loss. Make sure to keep an eye on the Norwegian women, because they're sure to come up with another big performance.
The Netherlands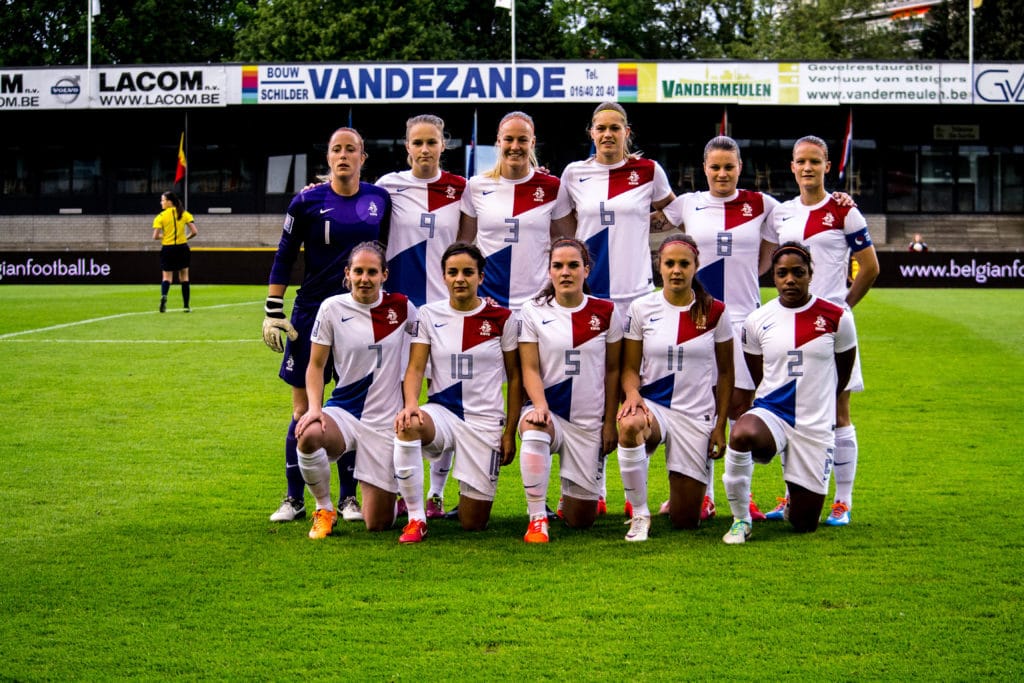 Having automatically qualified as hosts, the Dutch women have had an easier route into this tournament, but that certainly doesn't mean they should be written off as contenders. The team finished 3rd in 2009's UEFA Women's EURO, although the 2013 tournament saw the Dutch fall short in the group stage. The more recent 2015 World Cup ended in the round of 16 for the Dutch, where they lost 2-1 to Japan, who went on to finish 2nd.
Now playing on their home turf with the Dutch fans behind them, the Dutch lionesses will be looking to make a big splash. Nevertheless, it will be a trying journey along the way, facing a tough group in Denmark, Norway, and Belgium. If they do make it through, there's a high chance of coming face-to-face with Germany or Sweden, both of whom are sure to push the Dutch to their upper limit.
Nevertheless, expectations are exceptionally high as the Dutch form seems to be strong coming into the UEFA Women's EURO 2017. With 8 wins in their last 11 matches, the Netherlands will be looking to continue their hot streak. Group stage matches for the Dutch are already sold out, but make sure to catch the Leeuwinnen on TV, NOS will be showing all their games.
Group B
Germany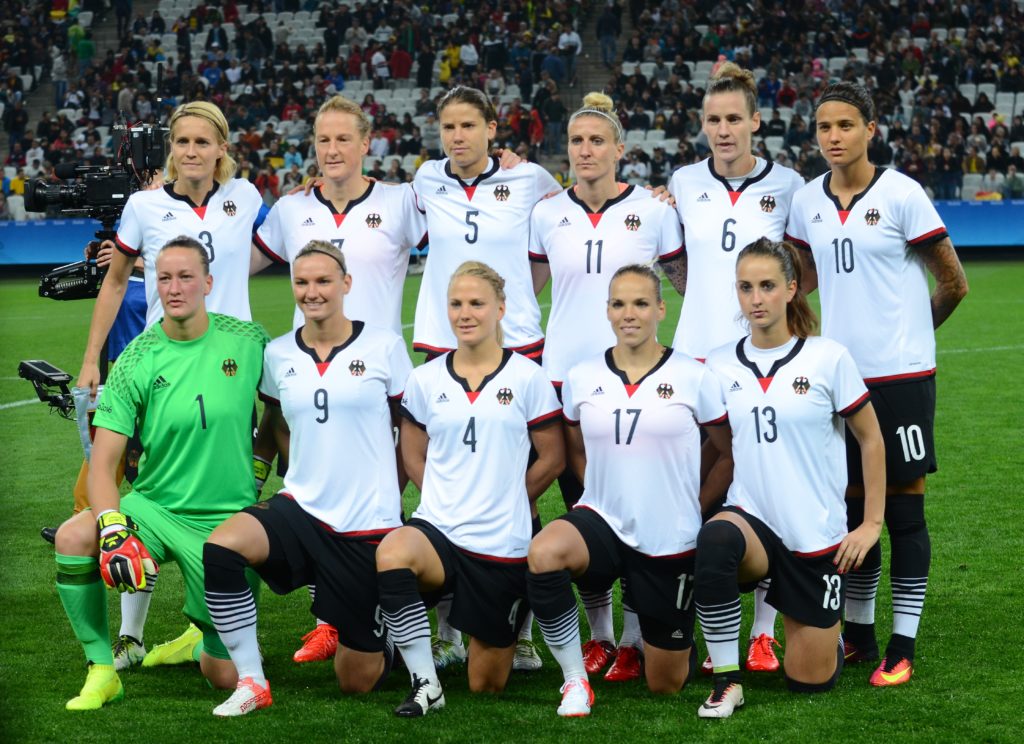 It's no question who are the favorites in this tournament: It's Germany. Currently 2nd on the FIFA's Women's World Rankings list (just a scratch behind USA), the German squad has dominated the UEFA Women's EURO since their debut to the tournament in 1989. Germany has won the last 6 EUROs, and has won the tournament a total of 8 times, miles ahead of Norway who are second with two EURO victories.
Coming off last year's Olympic victory in Brazil, they've continued international domination, qualifying for the UEFA Women's EURO 2017 with a perfect 8 wins. Along with France, they are also one of only two teams to qualify without a single goal conceded, having a positive qualifying goal difference of 35.
While Russia and Italy are unlikely to present staunch opposition to the German powerhouse, Sweden will prove a difficult challenge in the group stage. With the tournament being bigger than ever this year, and with Germany being the team everyone wants to beat, the question ultimately is, can they win for the 9th time?
Sweden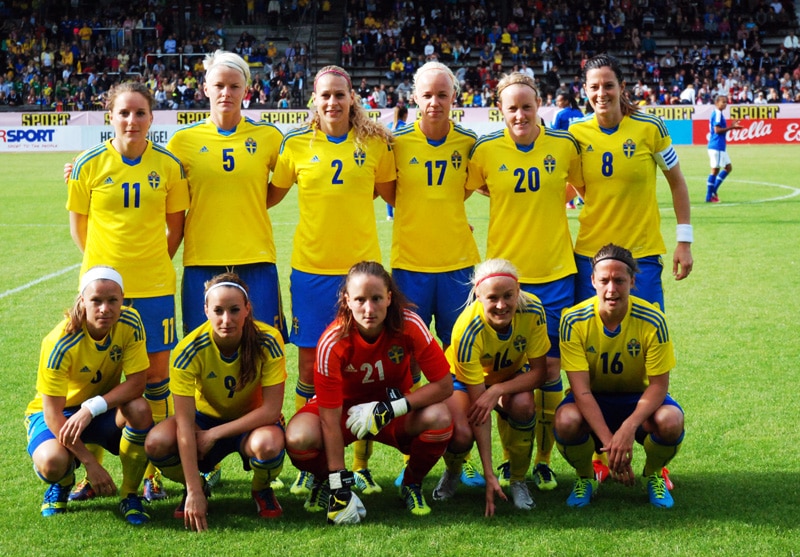 Another big name at the UEFA Women's EURO 2017 is Sweden. The Swedish women have always provided tough opposition, winning the 1984 EURO and always a strong contender to win. The UEFA Women's EURO has also resulted in three runner-up places, a 3rd place, and three 4th place finishes.
The recent Olympic tournament also provided the squad with a set of silver medals, losing to Germany 2-1 in the finals. This year's team will include 16 of the Olympic squad, so expect big things from the Swedes.
Group C
France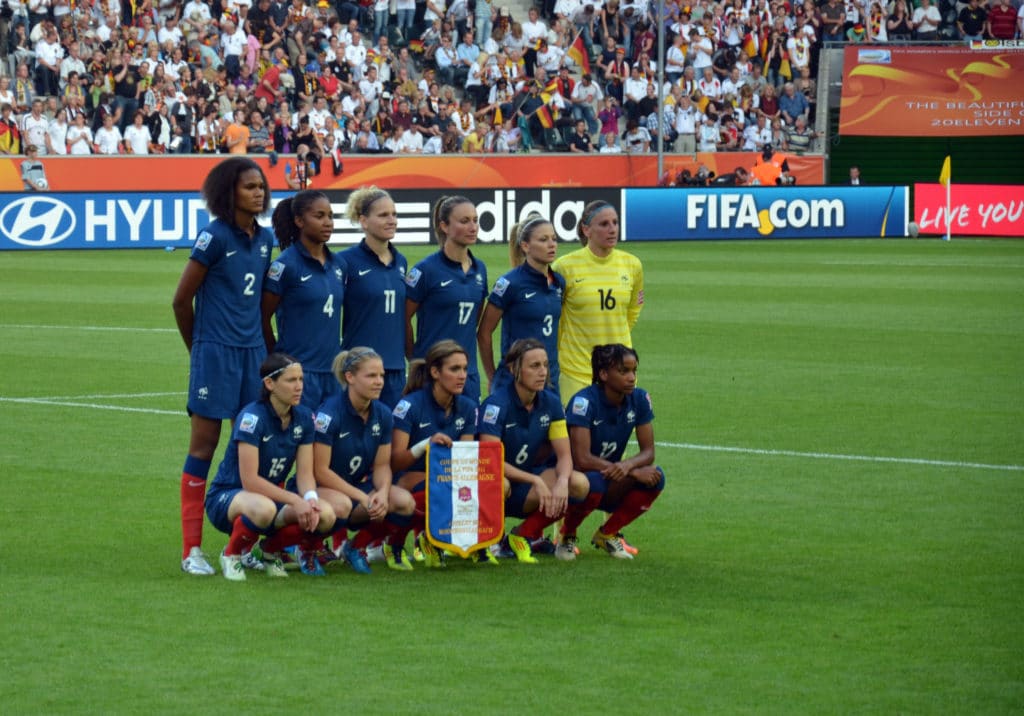 The French squad currently ranks 3rd in the world rankings list, but they have yet to win a major international tournament, always seeming to come up short in the big matches. Their best performances in the World Cup and the Olympic games is 4th place, most recently in 2012. France's record in the UEFA Women's EURO also doesn't seem to spell out possible victory, with their best result being 5th place in 2013.
Nevertheless, France come into this tournament looking extremely strong. Like Germany, they are coming to the Netherlands without a single goal conceded, easily winning their qualifying group. It's not the first time that the French ladies have come into a EURO without a loss, in fact their current record of consecutive wins in the qualifying stage is up to 41.
Many eyes are turned onto France now, wondering whether they can finally perform on the big stage and if they can take down the German giants.
Switzerland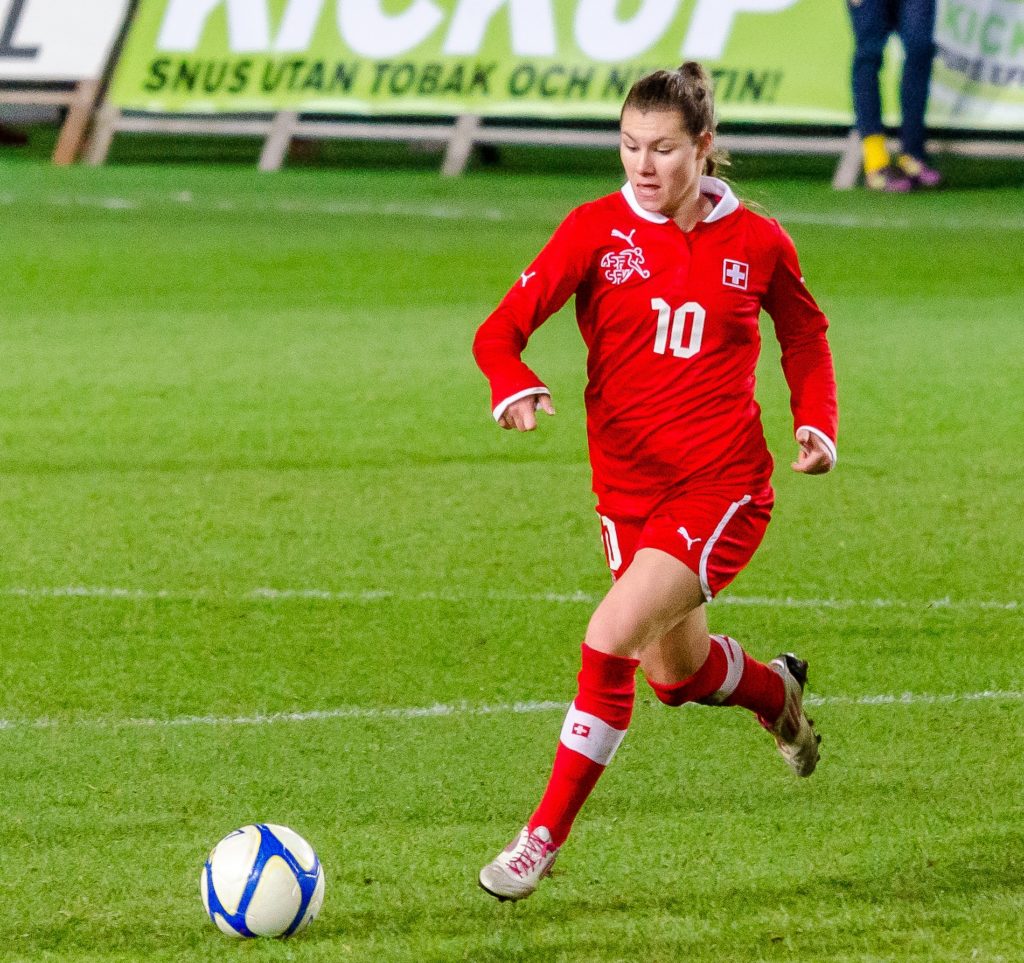 A few years ago, no one would have taken a second glance at Switzerland as a threat, but times have changed. The nation's women's team does not have a decorated history. In fact, it wasn't until 2015 that they first qualified for the World Cup Finals and this year at the UEFA Women's EURO 2017 will mark their debut at a EURO.
Although the Swiss will still be seen as underdogs coming into the tournament, they are among the few teams who have qualified without a perfect eight for eight wins. France will prove to be a big challenge in their group stage, but don't be surprised to see Switzerland make the quarterfinals over Austria and Iceland.
Group D
England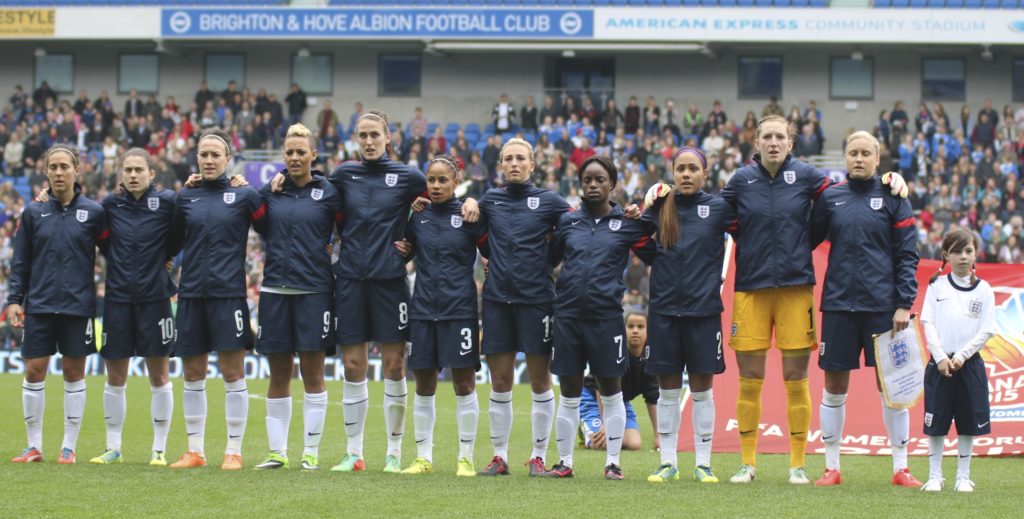 The lionesses will be looking to end the long-running cold streak of international English football. Although they're one of the only five teams to ever reach the finals, having been runner-up in the UEFA Women's EURO twice, in 1984 and 2009, the squad has normally struggled to exit the group stage, even when they hosted the tournament in 2005.
Notably, however, they finished in 3rd place at the 2015 World Cup, defeating Germany in penalties after a 0-0 draw. They'll be looking to do even better this year, with many of the players from the World Cup squad returning under the same coach, Mark Sampson. Time will tell how well they fair in the UEFA Women's EURO 2017.
Spain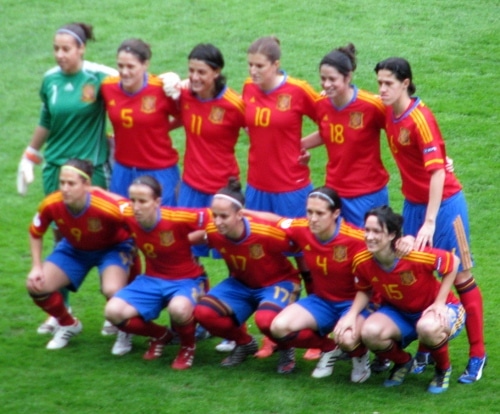 Despite France and Germany not conceding a single goal, it's Spain that holds this year's qualifying record for best goal difference, having scored 39 goals and only conceding 2. The Spanish women have been fairly quiet on the international stage, failing to qualify for the vast majority of tournaments. Nevertheless, they make the list of teams to watch for the simple reason that they're one of the four teams to qualify with a perfect 8 wins in qualifying. Only Germany, France, and Switzerland did the same.
Spain will be one of five teams making their first UEFA Women's EURO appearance alongside Switzerland, Austria, Belgium, and Scotland.
Where to watch
The NOS will be showing all the Netherlands games alongside a third of all matches. All (other) matches will also be broadcast on NOS.nl and NPO Sport. While group-stage tickets are sold out for the Dutch games, many tickets are still on sale, so check out http://www.weuro2017.nl/nl/tickets for tickets. They're very affordable, but they're starting to sell out, so make sure to get them quick if you want to watch the matches in the stadiums.
You can see the whole schedule here.
The Venues
The UEFA Women's EURO will be hosted in 7 different stadiums around the country: Rotterdam, Tilburg, Breda, Deventer, Utrecht, Doetinchem, and Enschede. The opening match will be hosted in FC Utrecht's Stadion Galgenwaard.
Want to know more? Then visit the UEFA website.