We went to Exitgame Rotterdam and played the Heist – and robbed them blind!
Here's a little bit of a confession, I never did do one of those escape room things – even though they are everywhere nowadays. I don't know why exactly, never gotten around to it and even besides many enthusiastic stories by others I couldn't quite get my head into it. So when there was the opportunity to get into ExitGame in Rotterdam we jumped on it, and let me tell ya – my heart is still pounding from that the thrill-train called The Heist.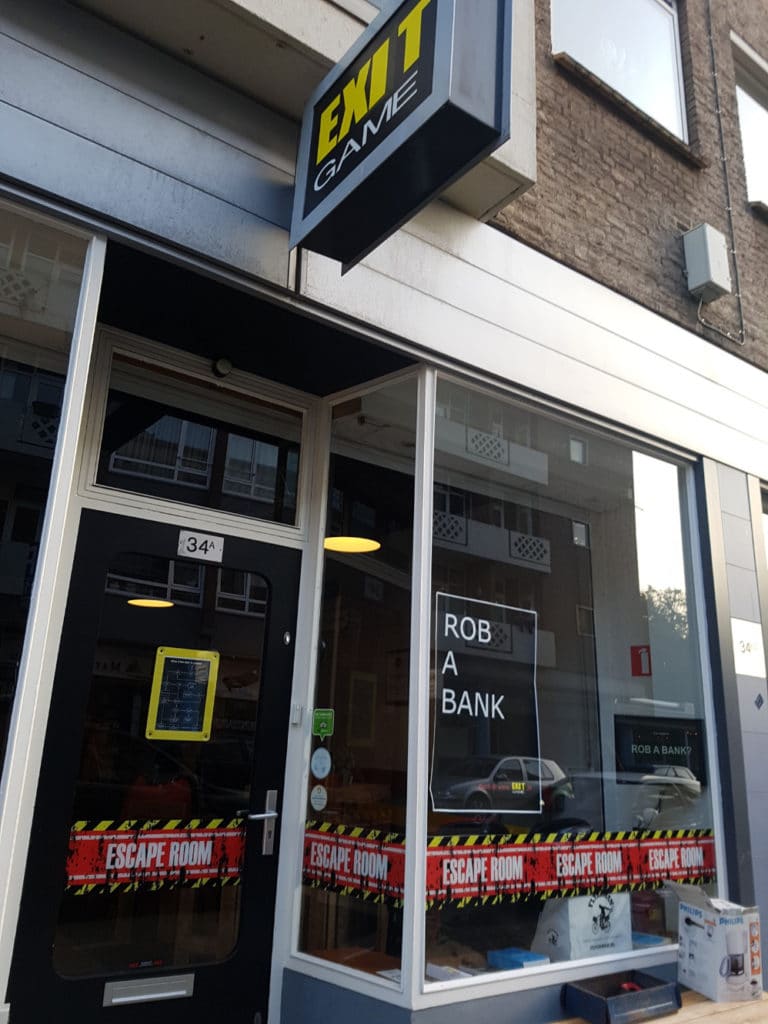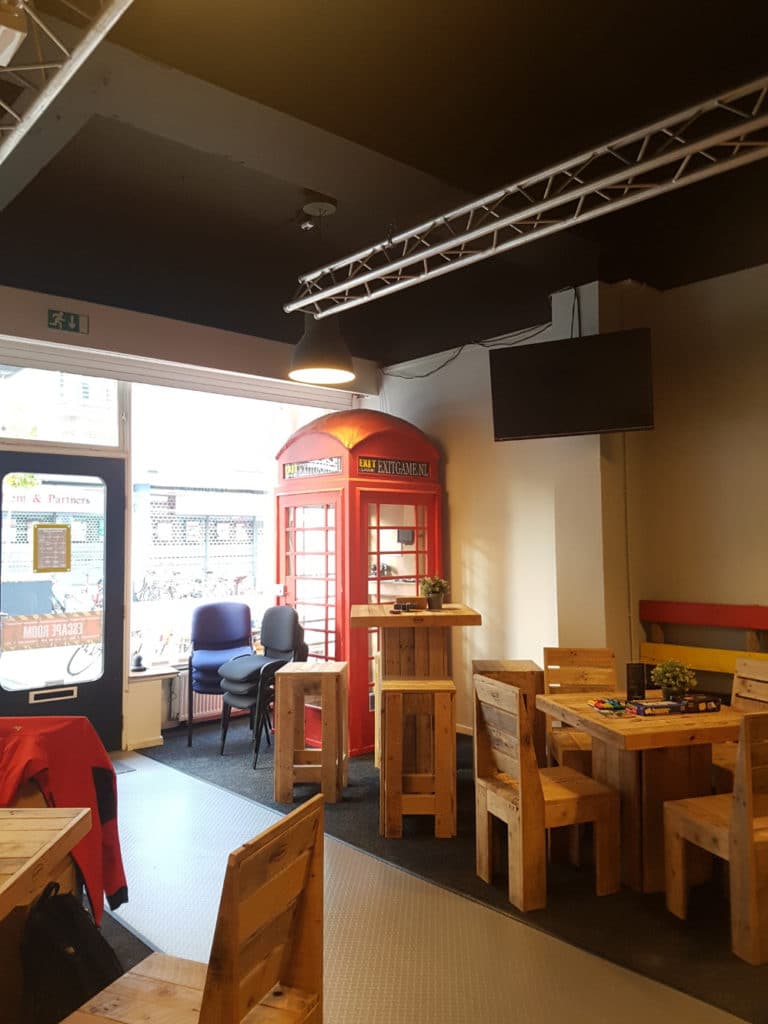 First off, what is ExitGame?
ExitGame is located in the up-and-coming Hoogstraat in Rotterdam (yes, next to KUA), that used to be a dreary street with nothing to do – but the last year its one of those places in Rotterdam that is just packed with trendy fun places. ExitGame is actually the first real escape room of Rotterdam with their 'Classic' adventure already going great for 3 years now. But with The Heist they turned things around and opened up a real rollercoaster.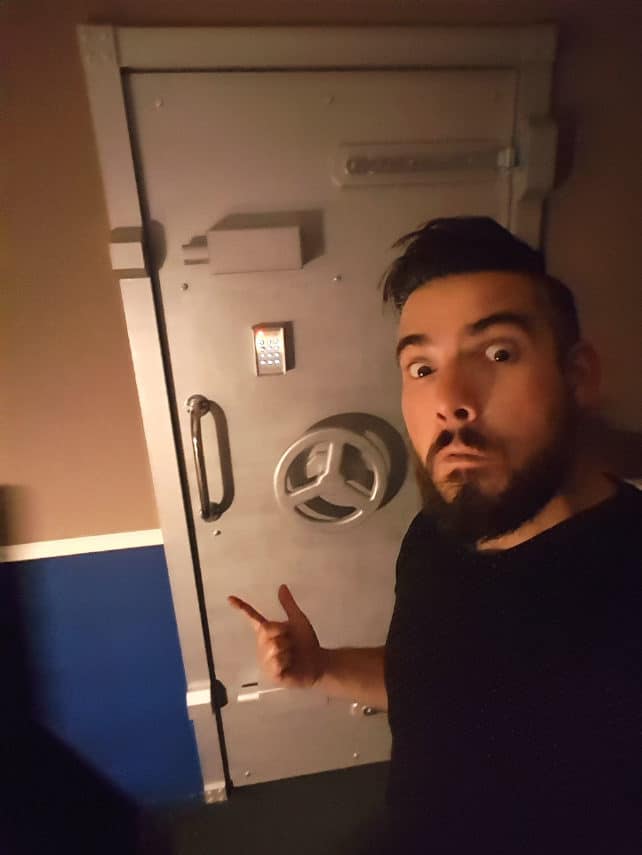 Second, The Heist
So I don't want to spoil too much, but The Heist is not your classic escape room, this in the sense that you have to break in, instead of out, and that you'll definitely get your money's worth since you get an hour to rob the bank (yes, bankrobbing!). Here's the backgroundstory:
It's a Friday, January the 22nd of 2016. A robber is about to break into the PortLand Bank for one of his clients, but just when he's about to make his move he spots you walking down the street. You know this incalculable character from a previous job and you're still heavily in debt to him. He's going to happily leave this badly planned-and-prepared heist to you. And then it's on and you get one hour to steal two rare pink diamonds and plunder a big old bank account at the Portland Bank.
Once the tense music starts playing and you're left in there with an hour on the clock you're completely immersed and feel like watching all that Prison Break and Ocean's 11/12/13 finally comes in handy.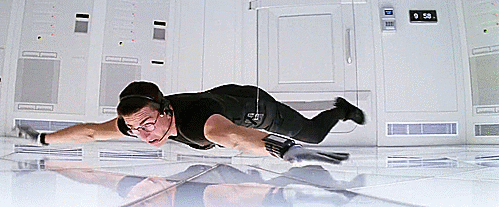 I can't go into details, but the whole set-up was intricate, really immersive, done with loads of humor, there was a corrupt cop and sometimes really really tense (in a good way) and really diverse. The moments when you're slipping through the laser maze (yes, admit it, this has been on your to-do list since you saw it as a kid) to when you're cracking a secret code: it's all awesome!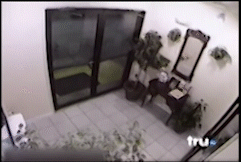 The guys at ExitGame put loads of work into this one and it pays off as well, there's loads of high-tech stuff going on and the whole setup is brand new. Oh yeah, and as for us – we cracked that safe and got the diamonds! Scored 77 points of a 100, so beat that.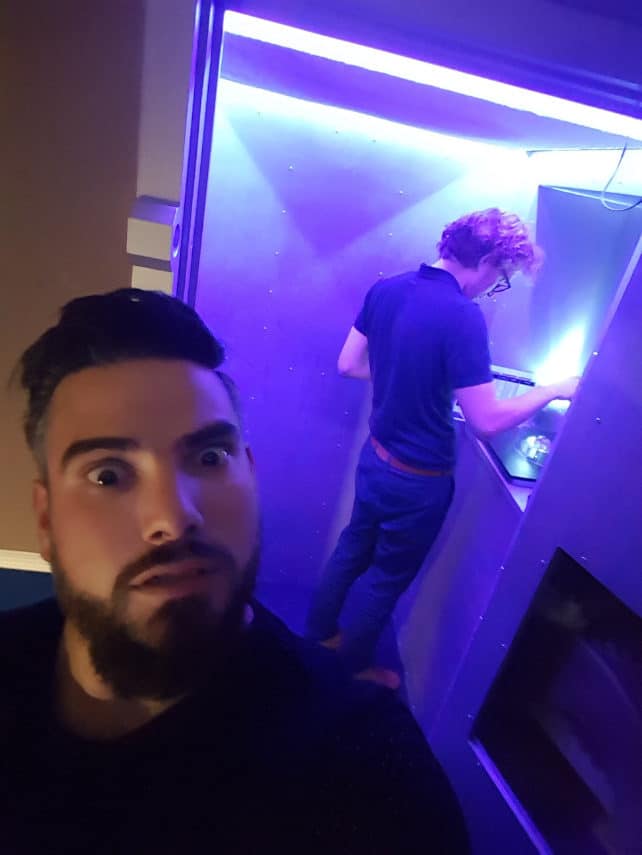 Third, the details and how its best played
So it takes an hour, you knew that. The Heist (or The Classic for that matter) is best played with 4 people at the same time. Yes, you can play it with 2 people – or even with 6. But breaking into a bank isn't a job you want to get a large crew into and the amount of cracking that needs to be done requires more than 2 people. It's a thing to goes with time slots, so reserving in advance is advisable (any more questions, here's their English F.A.Q.)
Afraid of getting hurt? No worries, there's nothing extremely physical about The Heist – and unless you're an 80-year-old grandmother (in that case, welcome to DutchReview, awesome!) you won't be frightened.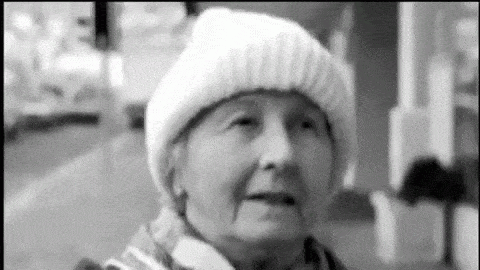 It's also not for small children (the official age-limit is 16, but if there are adults present they can allow 14-year-olds in) and YES, THE WHOLE GAME IS ALSO JUST AS DOABLE IF YOU DON'T SPEAK ANY DUTCH.
Also, it helps if you've got a brain to begin with and yes; watching a Heist movie on the night before will help you out.
Fourth, Getting to ExitGame in the Hoogstraat
Exitgame is located right in the center of Rotterdam, only a few minutes walking from the Markthal, library or Blaak station. Basically, when you exit the Markthal and go past the library you're already in the Hoogstraat.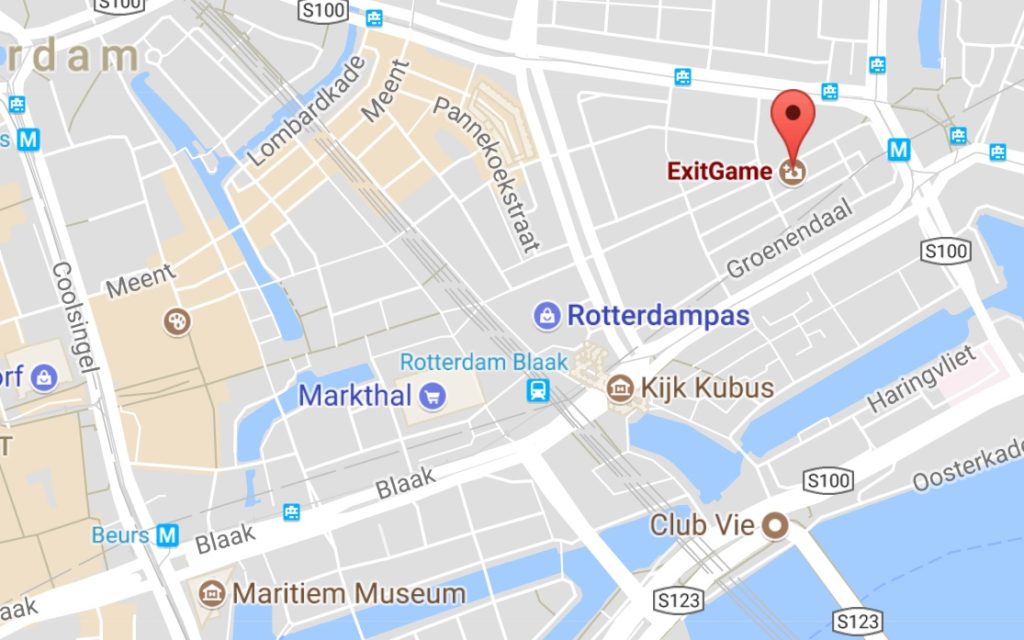 Need some other things to do in the neighborhood? (besides the Martkhal which you probably saw before). Well for dinner – the KUA taco bar is right next door. The cube houses are also nearby, and the 'Oude haven' (old harbor) is a great place to go for a drink.
Address: Hoogstraat 34A, 3011 PR, Rotterdam
Website | Instagram | Facebook |