Are you tired of always having to wait 6-9 months to finally enjoy some fun times in Amsterdam? We hear you! Summer is definitely too short and doesn't come around often enough, but we shouldn't put all of our eggs in one basket, right? There's more fun to be had apart from this short sunny period of heaven, so don't rule out summer's slightly uglier siblings: spring, autumn and winter.
1. Indulge guilt-free in your comfiest clothes
The latter doesn't sound particularly appealing, but hear me out. When oh when is it possible during the year to indulge in delicious food that is far to sweet, oily and unhealthy to be consumed in any other season? The fact that it's cold means that you can cover up without feeling guilty or looking suspicious. So, put on your comfiest sweater, stretch denim jeans and finally your plushy boots, then eat yourself through this incredible list of restaurants in Amsterdam.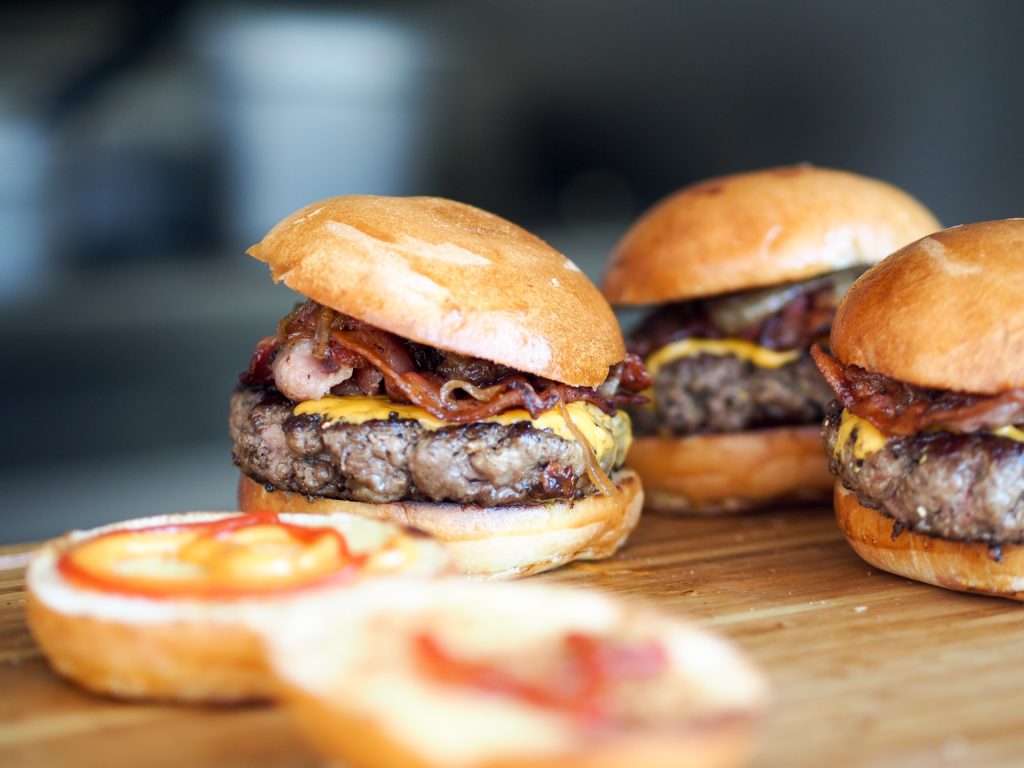 While you're already out eating, don't forget to have a drink. Or two. Forget awkwardly squinting during your conversations with friends on overcrowded terraces just to realise that it's ten degrees colder once the sun has gone down. Think instead: cozy brown cafés and trendy bars with fireplaces, comfy sofas and soft lighting. Ah, the perks of winter in Amsterdam. It doesn't get more "gezellig" than this. Go out, try some specialty beers that seem far too heavy for summer, find a nice bar and drink their entire cocktail menu or indulge in a decadent hot chocolate after a long day of shopping.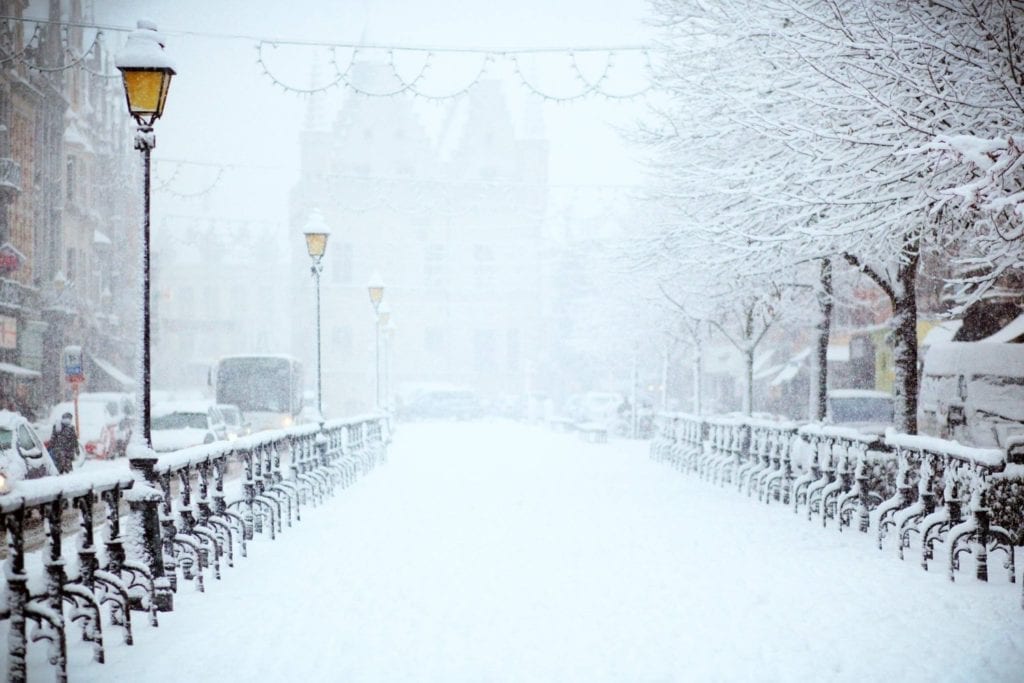 Still not tempted? You can always just order in…
2. Catch up on your museum-to-do list
"Do you want to fatten me up?" This is probably what you're asking at this point. But hey, there's more to winter in Amsterdam than eating and drinking yourself senseless to celebrate the festive season. How about going for a nice long walk to look at the various light installations of the Amsterdam Light Festival? If you feel particularly sporty you can also grab your skates and head towards one of the ice-skating rinks in town to counterbalance your calorie-intake (there are even natural ice rinks you can venture you!)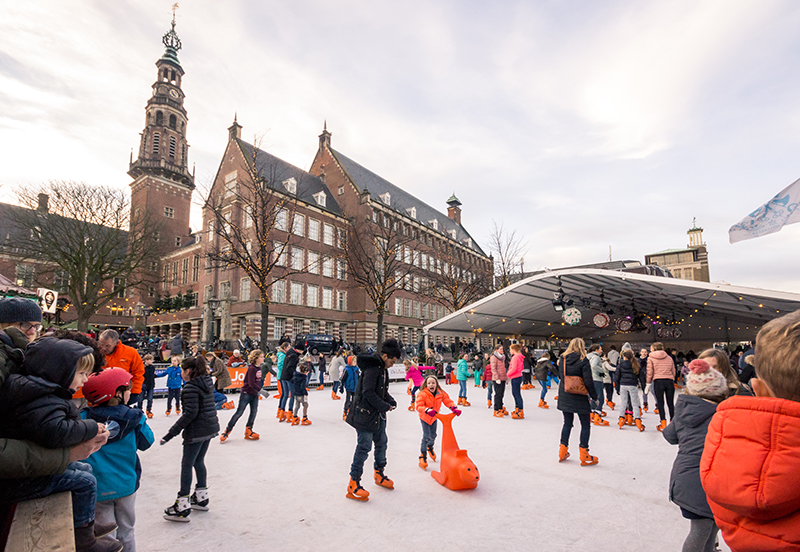 If you need a place to warm up after your outdoor adventure you can head to one of the countless museums in town. Since it's always a shame to do anything indoorsy during summer, purely due to fear of missing the warmest day of the year, you can wander around in museums completely guilt-free during the cold season. Catch up on all the exhibitions you wanted to check out or go on a movie-bender at your favourite cinema in town.
3. Floating down the canals in a hot tub
Did I convince you yet? What if I told you that you could enjoy one of the population's favourite activities in Amsterdam (namely boating) also in winter? Too cold, you say? Picture the canals painted in a beautiful light by the winter sun and you cruising around with a group of friends. But you're not sitting in a regular boat. You're in a hot tub.
A steaming, wood-fired hot tub. A hot tub that you can relax in as you sail through the canals while sipping on a delicious drink. Now that's the way to enjoy winter in Amsterdam.
You see, winter in Amsterdam isn't so bad! Look on the bright side and turn that frown upside down. What's your favourite winter activity?