Amsterdam light festival 2018 is about to begin and it's so worth a visit! 
Yes, we're as shocked as you are that it's that time of year again. If you're in Amsterdam during the next month or so and you want to see the capital city light up, then here's your chance. (want to see if there are other light festivals in the Netherlands?)
From Thursday 29th November, until Sunday 20th January, Amsterdam will light up all over the city center. It's their 7th edition and the theme this year is The Medium is the Message. What does this mean? Well, it's a quote from the Candian Scientist Marshall McLuhan. It's relevant because Amsterdam will be using the role of light as a medium to tell stories.
Note: The guest of honour this year is Jeroen Henneman. He will be creating two artworks for the event, a limited edition piece will also be for sale at the event.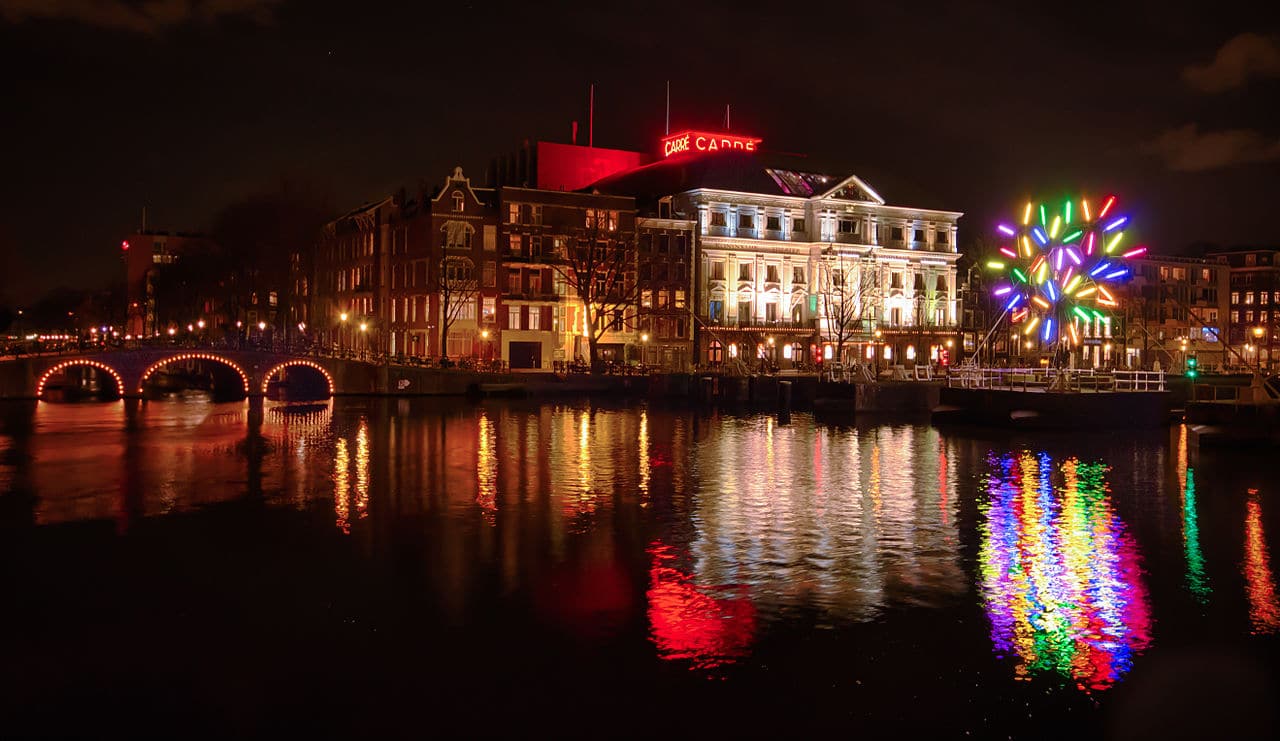 What will be happening at the Amsterdam Light Festival?
There will 30 different pieces that will be shown to the public around Amsterdam city centre. More than 600 worldwide artists submitted their ideas, so you can be ensured that they are going to be impressive. All of these can be viewed in a variety of different ways. You can walk, cycle or take a canal trip to see them all. It doesn't matter which way you do it, you'll be able to see them all in all their glory.
I've been for the past couple of years and it's well worth a visit. Oh, and as I mentioned, as usual, it's completely FREE! 😉 This makes the whole thing even better! So if you're looking for something to do next month or somewhere to take your guests this Christmas period, then here it is.
Have you ever been to Amsterdam light festival? Did you enjoy it? Let us know in the comments!