Well, yesterday the EU witnessed Theresa May's party choke, choke badly.
May's defeat lead to a vote of 'No Confidence' being put forward by the opposition for today, let's see how that ends. But what the F happened yesterday and what now?
The Sour Taste of a No Deal Brexit Vote
They licked their wounds after a huge defeat in the House of Commons. Votes taken from 650 parliamentarians resulted in 432 against and 202 for, some abstained from voting. This marks the largest government defeat in the UK since 1924.
This loss reaffirms the squeamishness of a no deal Brexit leering closer. Dutch members of the European Parliament have also expressed their dissatisfaction in Tuesday evening's "no" vote.
Immediately following the vote, the opposition, lead by Jeremy Corbyn, submitted a vote of no confidence. This is being debated and voted on today.
Rutte also came with a reaction, no shocking things there:
I regret, yet respect the result of the vote in #HouseofCommons on current #Brexit deal. NL & EU are still behind the agreement, but will keep preparing for all scenarios. Despite this setback, it does not mean we are in a no-deal situation. The next step is up to the UK.

— Mark Rutte (@MinPres) January 15, 2019
Dealing With Brexit: Britons in the Netherlands
The Netherlands is the United Kingdom's third largest trading partner if a no deal Brexit is reached it could be costly for the Netherlands. In the alternative scenario, Brexit could strengthen the Netherlands. Approximately 45,000 British citizens living in the Netherlands are already receiving letters attempting to prepare them for potential outcomes of Brexit.
Dutch foreign minister Stef Blok noted that EU countries will not be prepared to make "major changes" to British prime minister Theresa May's Brexit deal to give her a plan B. The British in the Netherlands, lawfully registered here before the 29th March will be given 15 months as a "transitional period".
Previously Brexit has shown us the lengths people will go to retain balance in their lives. Keeping your head held high as a Briton during such international uncertainty even inspired some to reapply for Dutch citizenship.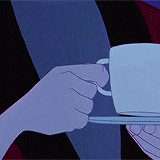 What Next In Brexit Talks?
The night before the vote, May gave parliament an ultimatum, to vote for her Brexit deal, or simply vote for no Brexit at all. The possibility of throwing out Brexit altogether is an interesting scenario for the 48.11% of the UK that voted to remain in the European Union. The distance between those voting for and against Brexit only grows. May's defeat yesterday has left elected European officials feeling as if the UK is back to square one.
After the vote of no confidence was put forward by Corbyn, May has until Monday to come up with a more water-tight and forward-thinking plan for Brexit. Rutte said that the British would have to make clear how they wanted to solve it, that circling 'round their intentions would not gain them any favor in the eyes of the EU.
What are your plans pre/post Brexit? What does the European Union mean to you? If you had it your way what would a successful outcome be?
If you're a Briton in the Netherlands we would love to hear from you.
Leave a reply in the comments!