Research by the Netherlands Association of Journalists (NVJ) is set to publish research on Wednesday (World Press Freedom Day) that will show exact numbers on threats and intimidation that Dutch journalists have faced recently and the growth compared to the previous survey, eight years ago.
But from what data has been published it doesn't look great, even for a press freedom bulwark like the Netherlands, in a global rise of oppression against open, independent journalism.
Threats include direct physical confrontations but also threats via social media, having become common place for Dutch journalists to receive streams of threats via Twitter and Facebook when writing about 'controversial topics', including death threats and threats against their families. Three in five journalists report having been threatened or intimidated at some point, one in five reports being threatened at least once a month. Including detailed descriptions of what's going to happen to them.
Erdogan vs. Rutte: The proverbial Pressure Cooker.
Some of the most 'threatening' cases surround reports on Turkey's President Erdogan – sparking great controversy when Turkish youth openly threatened and obstructed journalists on live TV during last years rally in Rotterdam regarding the failed coup. The Dutch Prime Minister, Mark Rutte, later responded on a television interview of the show Zomergasten that it was time for those who didn't want to accept Dutch rights and freedoms to "Bugger off". Much upheaval followed but Rutte stood steadfast in his statement, both to much criticism and praise. Dutch-Turkish columnist Ebru Umar even spent some time under arrest in Turkey for her criticisms. The diplomatic riot between the Netherlands and Turkey regarding the visiting of Turkish ministers to promote the Turkish referendum proved to be the most explosive of all.
Dutch journalists and the elections: From Wilders to Refugees.
But there was also much to worry about regarding the Dutch political climate itself, with elections earlier this year and the campaigns at full throttle – many 'enthusiastic supporters' went into overdrive and sought out journalists and press agencies that criticized Geert Wilders or were accused of propagandizing 'Leftist party ideals'. Reports on refugees and asylum seekers were also reason for heated situations, as many accused the press of holding back the true facts of crime and terrorism regarding the influx of predominantly muslim refugees.
Altogether it appears much has changed surrounding the press climate in the Netherlands, objectivity is no longer seen as a virtue or an obligation but as a weakness or automatically belonging to 'the opposing side'. The researchers fear that press freedom may be under pressure in the Netherlands, with some Dutch journalists even going as far as skipping certain topics in order to avoid the consequences.
The Pressure is on, Globally.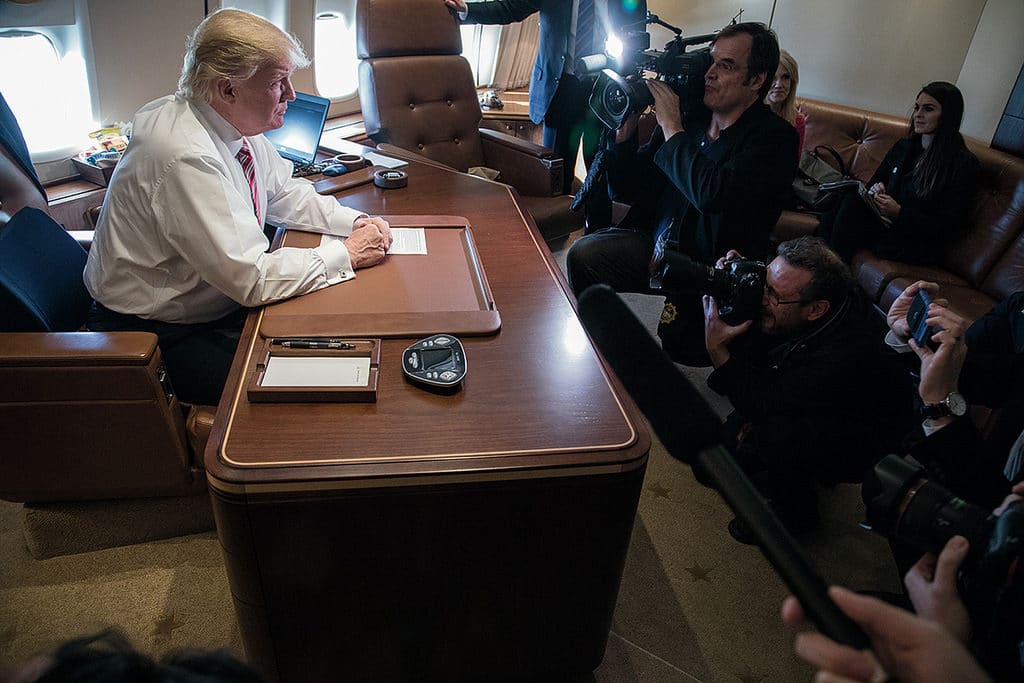 Internationally however it appears that the country is still doing well, countries like Britain and the United States have slipped on the lists of Press Freedom – especially after Brexit and President Trump ushered in media wars against objective, independent journalism and fake news began taking viral forms.
The Netherlands has been relatively save from media wars and fake news is contained to few subjects, such as Turkey and Russia, but having moderate effect outside of its immediate intended circle.
Here at DutchReview, especially the news section, we hope that you will support free press and open debate over intimidation and harassment or propaganda and fake news. We are all dependent on the hard work of those who seek the truth, not those who shape the truth, but as things are getting tougher we will all have to stand up. The Netherlands has earned its reputation as free and independent with hard work and effort – will you stand with us?