When we talk about climate change, we often talk about extreme weather and the direct effects they have on the earth, humans, animals, etc. Floods caused by rising sea levels, cities running out of water, extreme heatwaves, and so on. However, there are still many effects of climate change that we do not immediately consider. One fact we almost never consider is the impact of global warming on wine production.
When it comes to wine production in Europe and much of the world, countries like France, Italy, and Spain are known to be the biggest players on the block. For years, their climate has been perfect for the growing of grapevines needed for the production of some of the wines we consume here in the Netherlands.
But wine production in these countries is facing serious threats due to global warming. One of the biggest issues is that grapes are ripening too fast under the blistering sun — too much bronzing on the vine and they will wither into raisins, turning the wine into a syrupy, unpleasant blend.
In order to produce wine of the highest quality, it is of paramount importance that the harvest dates of the grapes are right. Climate change is making that extremely hard, and as result, posing a huge threat to wine flavour and supply.
Popularity of Dutch wine is grwoing — thanks to climate change
In the Netherlands, we drink an average of 25 litres of wine per person, per year. However, only one percent of this wine is produced in the Netherlands. That being said, in the past few years, Dutch wine has become increasingly popular in the country and while we can say that the quality of Dutch wine has somewhat increased, the main reason is down to something else entirely.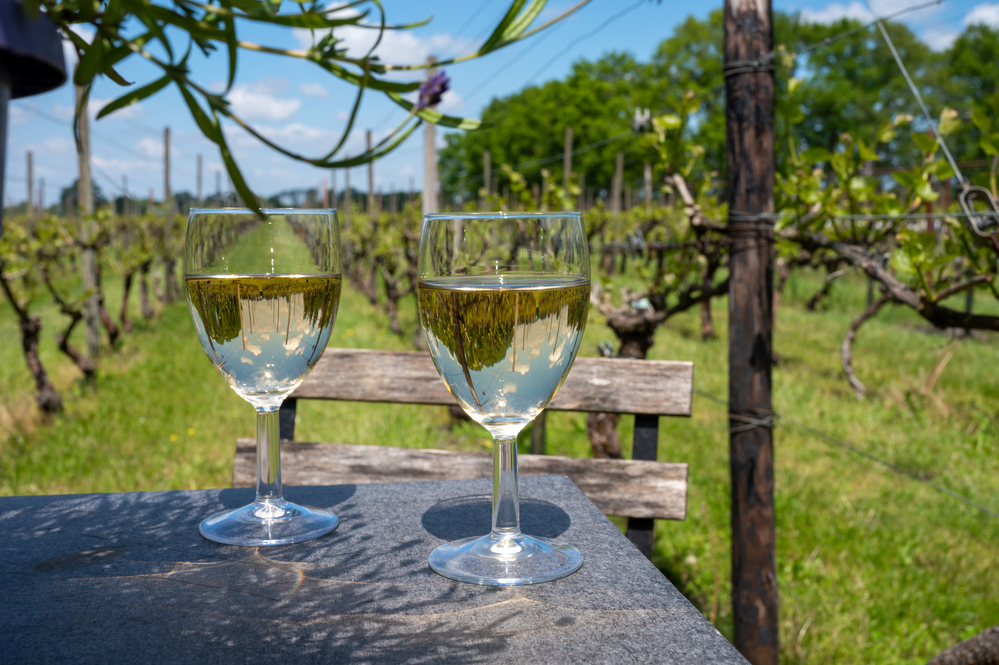 The number of bottles produced in the Netherlands is not that large yet: on average just over 1,000,000 per year (which is basically what you find in a large vineyard in France). Improvement in quality aside, the main reason why the demand for Dutch wine has increased over the years is partly due to climate change.
So how come? Well, let's find out …
The production of wine
Firstly, to produce wine you need the right grapes in the right climate — and these must be harvested at the right time. Roughly speaking, winters should be mild enough, summers hot enough (with rain here and there to humidify), and autumn should provide adequate drought and warmth. Only with the right climate conditions can grapes ripen appropriately, which in turn has a direct effect on the quality of the wine.
Long story short, the production of wine is very climate-dependent. Elizabeth Wolkovic, a biologist at the University of British Columbia researching the effects of climate change on vineyards sees a direct effect of global warming on their wine harvest. An assistant professor of organismic and evolutionary biology, Wolkovic predicts severe wine shortages, rising wine prices, changing the character of certain wines, and the disappearance of some wine varieties.
The Washington Post also reports that winemakers are becoming more interested and aware of climate change and a lot of them are really concerned. They are seeing things they haven't seen before, with storms and heatwaves.
READ MORE | The Effects of Climate Change in the Netherlands: What's Going to Happen?
Researchers also calculated that if we do nothing and the climate warms by 2 degrees, 56% of the current wine region will disappear. If this continues and the global temperature rises even further by 4 degrees, 85% of all grape varieties will die out.
So how does the Netherlands benefit from all this?
The Netherlands used to be too cold for viticulture. Today, due to climate change and improved grapes, some parts of the Netherlands are becoming more favourable for the growing of grapes and wine production. Dutch winegrowers have also had time to experiment and gain experience in the past few years.
Previously, these (Dutch) winegrowers were mainly hobbyists who weren't into large-scale (wine) production, but due to the professionalisation of the sector in the Netherlands, more attention has been paid to the production process of Dutch wine. Many Dutch winegrowers experiment with grape varieties, soil, their vineyards, etc. Most also take training courses in agronomy, oenology, and marketing.
So while other countries are facing climate change challenges, the wine production sector in the Netherlands has been growing and improving, all of which are positive for Dutch viticulture.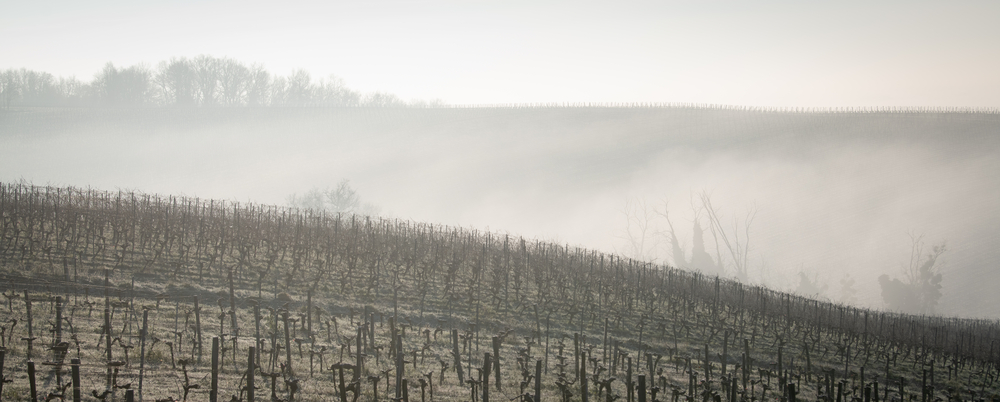 The truth is that there's still a lot of research being done into the effects of global warming on vineyards and wine production, but what can be said with certainty is that the Netherlands currently has the type of climate, that for years, can be found in regions like Bordeaux, Chianti, etc. And this climate has been so favourable for viticulture in these regions for centuries.
Traditional wine regions are suffering
As global warming becomes more pronounced, these regions in France, Italy, and Spain will warm up even more and as a result, fewer grapes will be grown there. Think about April 2021, when French winemakers had to light candles in their vineyards to try and save their fruits from frost.
The saddest part is that these efforts to save their harvest are often not enough and a large part of the crops are affected. So the heating up of the climate isn't the only problem they have to deal with.
Dutch vineyards benefit from higher temperatures — but it's not all good news
The warming up of the weather has in the past years become very favourable for Dutch viticulture. We don't have as many winegrowers here in the Netherlands as in France or Spain, but more and more are cropping up, especially in the Achterhoek and South Limburg, because they happen to be the regions where grapes are generally best grown.
The summer of 2018 was ideal for grape growers in the Netherlands. Lots of sunlight and high temperatures, all under 40 degrees. In order to grow well, the grapes need a nice spring and summer, preferably without too much precipitation and night frost, two things that occur quite often in the Netherlands.
However, climate change is not just about warm weather. Higher temperatures cause more evaporation and extreme weather conditions will also have their toll on the Netherlands. Think about flooding from excessive rainfall as we have recently seen in the Netherlands, parts of Belgium, and Germany. So while there may be benefits, there will also be some obvious disadvantages.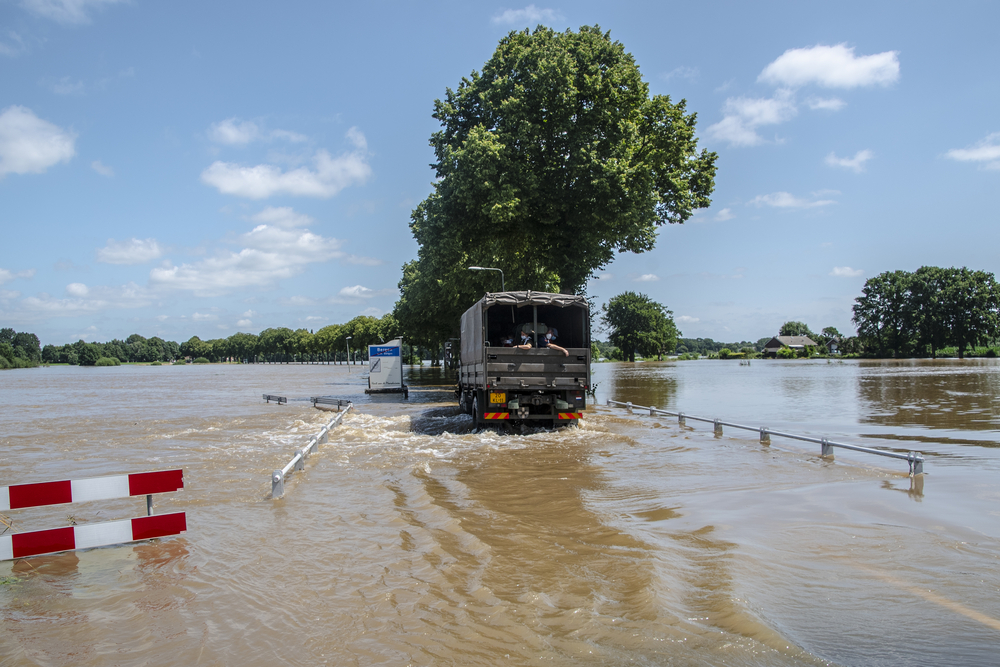 Of course, climate change is just a part of the reason why Dutch wine has improved and become more popular in the past years. A lot of that is thanks to the enthusiasm, hard work, experimentation with grape varieties, etc., of the winegrowers and winemakers in the Netherlands. If they can continue to increase the quality of Dutch wine, the upward trend is expected to be sustained.
But even the happiest Dutch winegrower can sometimes be sceptical when it comes to the positive gains from the effects of climate change on Dutch viticulture. Global warming means that the climate remains highly unpredictable and while things may be looking good for Dutch viticulture right now, who knows what the situation may be in the future?
The future of the wine industry
Elizabeth Wolkovic has some answers, saying that wine producers now face a choice: either they proactively experiment with grape varieties, or risk suffering from climate change. There is no time to waste.
"With continued climate change, certain varieties in certain regions will start to fail. That's my expectation," she says. "The solution we're offering is: How do you start thinking of varietal diversity? Maybe the grapes grown widely today were the ones that are easiest to grow and tasted the best in historical climates, but I think we're missing a lot of great grapes better suited for the future. And if you want to buy good wine, you're going to want to stop looking at labels and just listen to your taste buds," she adds.
So what does this mean for the future of Dutch wine production? Are more people going to stop buying wine by their labels and start buying Dutch wine which is increasing in popularity due to the improved taste of its grapes? We guess time will tell.
What is your favourite Dutch wine and how often do you drink it? Let us know in the comments below.
Feature Image: Sannie32/Depositphotos