The feelings of crippling loneliness might have crept into most of our lives, and oftentimes we don't know what light of hope to cling on to.  Join Us, a not-for-profit foundation has set up a hotline to be that beacon to help people between the ages of 12 to 30.
They want to bring lonely youngsters together so that they can build their social lives. Don't feel up to calling them? That's okay, you can reach out to them through their website www.join-us.nu. They currently only have 11 locations in Brabant but are hoping to expand to the other parts of the country as they have got numerous callers from everywhere.
The tweet that started it all
The foundation's hotline was set up as a reaction to Nadï van de Watering's tweet a few weeks ago.
Ik zit elke dag alleen. Ik heb hooguit 30min fysio. Zover mijn sociale leven.
Werken, studeren, uitgaan, sporten gaat niet.

Maar na 9jr elke dag in mijn eentje.. Ik wil n netwerk in #Nijmegen!
Maatjes zijn er niet via @HumanitasNL @swonnijmegen waar vind ik 'n sociaal leven?

— Nadï (@nadivdw) July 31, 2019
It roughly translates to: "I'm on my own every day. I only have 30 minutes of physio. As far as my social life. Working, studying, going out, exercising is not possible. But after 9 years every day on my own .. I want a network in #Nijmegen ! Friends are not through @HumanitasNL @swonnijmegen where can I find a social life?"
Her tweet spread like wildfire where she got hundreds of responses from young people who were able to relate to her situation. They expressed their feelings under the hashtag #maatjegezocht. To think that's all it is: a moment of authentic vulnerability that led to something beautiful being born!
According to a study, around 3 -10% of young people feel lonely, a percentage based on international studies. So if you've ever felt lonely, remember that you're not the only one having those feelings.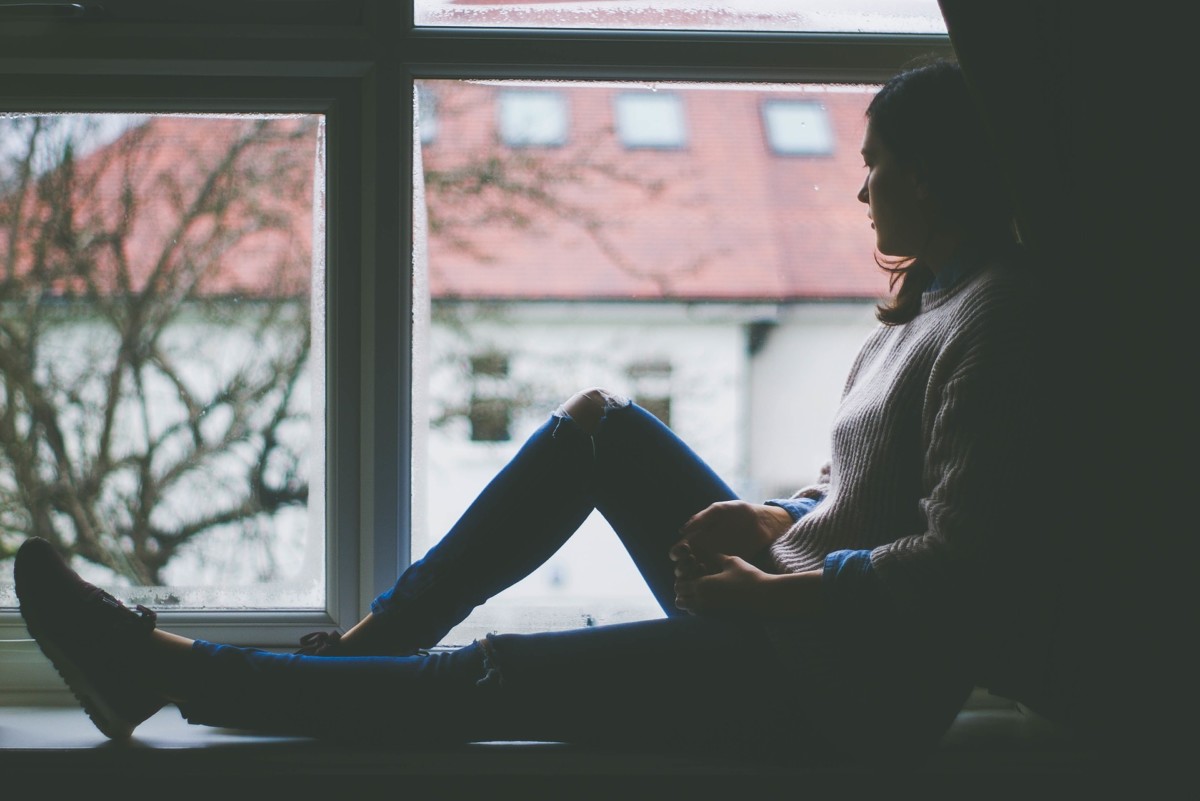 What causes loneliness in young people?
Well, being a young person living with a mental illness myself, there are many reasons as to why I have felt loneliness sometimes in my short life. Oftentimes it is the mental illness clouding my judgment and holding me back and other times, it is just my circumstance. Although I am someone who knows how to make the distinction between being alone and feeling lonely, things can get murky when your situation does not afford you much hope.
It also becomes difficult to maintain friendships, the stress of everyday life becomes insurmountable, and you forget what a healthy sleep cycle feels like. However, I have been lucky enough to have a very attentive and patient support group (a big shout to them! Y'all know who you are).
My personal causes are echoed by Gerine Lodder in RTLNieuws, one of the few researchers in the Netherlands looking into loneliness in young people. She outlines three main causes for loneliness: unable to make social contact and build social support because of physical (like Nadï) or mental limitations, difficulty to maintain friendships, and a dark outlook on life and themselves.
Consequences of prolonged loneliness
Be sure to reach out and find help before it gets worse as prolonged loneliness has proven to increase the chances of having "depression, stress, and suicidal thoughts". There are proven physical consequences as well like a weaker immune system, sleep problems and, alcohol and drug abuse.
Have you felt lonely since you moved here to the Netherlands? How are you coping? Do you have any tips for anyone? Let us know in the comments below!
Feature Image: Free-Photos from Pixabay