Prince Harry from the United Kingdom flew over to Amsterdam to launch Travalyst, a sustainable travel initiative. He partnered with travel organisations Booking.com, Skyscanner, Ctrip, TripAdvisor and Visa. 
Travalyst
The initiative, which is named by combining the words travel and catalyst, launched yesterday. It aims to generate awareness around travelling sustainably and spark a global movement toward more conscious travel.
He shares his motivation for Travalyst on his instagram, "through my travels I have observed the unique relationship between community and environment and noticed something alarming. There wasn't the symbiosis or connection there needed to be.. I want to (use my platform) to tackle hard problems in the hope of finding a solution…"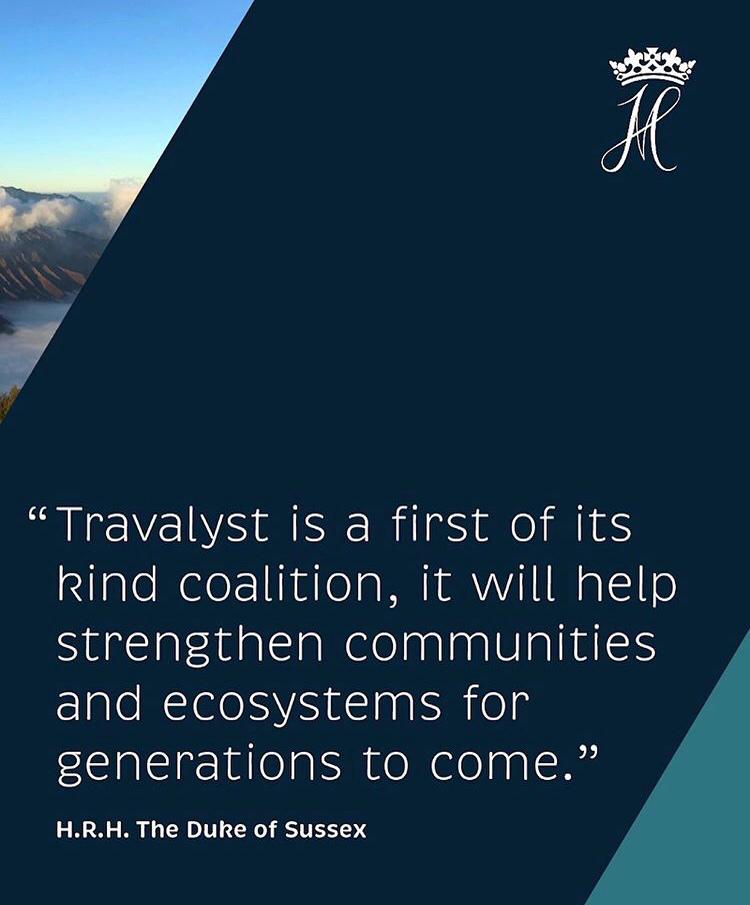 Prince Harry's private jet backlash
Prince Harry has used private jets in the past and received widespread criticism for doing so. People questioned how he could be an advocate for the environment and encourage people to live more consciously if he was using private jets. He broke his silence on the matter today and said although 99 percent of his flights were commercial, his "unique circumstances" of his family's safety made it sometimes necessary, the Telegraph reports. He pledges to "balance out the impact that I have".
At the launch event yesterday in Amsterdam, Harry said he was given the motivation to begin Travalyst after meeting a seven-year-old boy on a trip to the Caribbean who told him, "Because of your country, my country's coral reef is dying", the Guardian reports. 
Eco-friendly travel
Prince Harry doesn't believe stopping plane travel is necessary as seeing the world can broaden peoples minds.
He openly admits he is no expert but believes we should all be trying to help the environment. "Just because it is such a massive undertaking, doesn't mean we can't all play our part", the Telegraph reports.
What do you think about this? Is it hypocritical for him to fly in a private jet? Or is everything in life about balance? 
Feature image: https://www.defense.gov