After months of anticipation, today is the day that many people in the Netherlands have been waiting for: the arrival of two giant pandas from Chengdu in China.
'Panda fever' has struck the small town of Rhenen, where the pandas will eventually live, and local bakers and butchers have fed the frenzy by selling 'panda bread', 'panda burgers' and 'panda sausages'. The butcher quickly confirmed that the sausages were not actually made from panda.
In Chengdu the mood was equally excitable. The pandas left their former home in a colourful lorry, showered in confetti, accompanied by traditional dances and songs.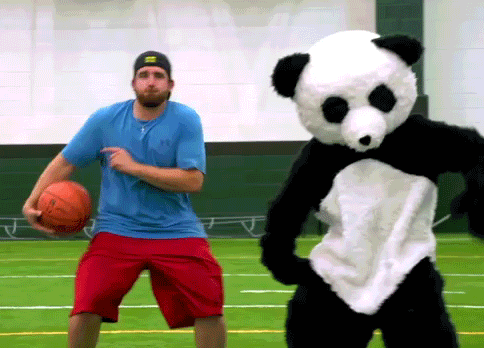 Why is China sending pandas to a Dutch zoo?
The pandas, known as Xing Ya and Wu Wen, have supposedly been the subject of 16 years of quiet negotiations by millionaire animal enthusiast Marcel Boekhoorn, owner of Ouwehands Zoo. Pandas are loaned from the Chinese government as a sign that a country has made it into China's 'inner circle' of special friends, and as such are often regarded as a form of diplomatic currency. How the pandas feel about this is uncertain.
Marcel Boekhoorn hopes that Xing Ya and Wu Wen will be persuaded to breed. This is no easy feat, since pandas are notoriously reluctant lovers.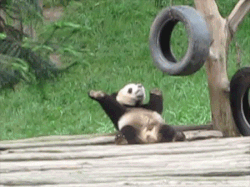 Panda Diplomacy
It will not all be candlelight dinners and aphrodisiacs for Xing Ya and Wu Wen, however. They have hard work ahead of them. With their cute and fluffy appearance, the two pandas are tasked with improving China's international reputation.
Again, this will be no easy feat. A report this week by Amnesty International identifies China as the most frequent and least transparent practitioner of the death penalty. It is thought that China executes more people annually than the rest of the world put together. That is well over 1000 executions a year. But never mind, look at the pandas!
The pandas will arrive at Schiphol Airport on Wednesday evening.