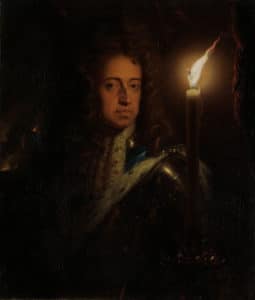 In a surprise move, after long and quiet negotiations, Dutch and Scottish officials have now come forward with an agreement that will grant Scotland instantaneous EU membership – annexation of Scotland by the Kingdom of the Netherlands. Effectively doubling the size of the latter and more than tripling the population of Scotland. It's another shock move by the Dutch government after first appointing Geert Wilders as the new ambassador to Turkey.
After careful consideration and preparation it has been decided that King William-Alexander of Orange-Nassau is justifiably the new monarch by the official "Line of Succession of the British Throne", ranking 850th in line. This may seem rather far from the Top 10 – or even Top 100 – successors however due to 'aggravating historical context' it is in fact justifiable by international law given William-Alexander's blood lineage, be it distant, to William III of England – informally known as "King Billy" to Scots – who took the throne of the Netherlands in 1672 by coup.
William III travelled, by boat, to the Netherlands arriving at the beach of Scheveningen after a gruelling eighteen hours to claim his rightful place in the then Republic of Seven Provinces of the Netherlands.
Sailing for Scotland
As such it has been agreed upon that William-Alexander will travel, by dinghy, from Scheveningen beach (the Hague) to Edinburgh's Portobello-beach to meet with First-Minister Nicola Sturgeon to claim the throne on April 27th, well known to Dutchmen as the national holiday "King's Day". After the Scottish First-Minister has signed the rights to the throne to King William-Alexander, officially ceding from the United Kingdom, his majesty's title will change to William IV, colloquially to be known as "King Lex" to Scots, and festivities will burst loose all throughout both nations.
As a gesture of good will, King William-Alexander will bring boatloads of herring, Heineken-beer and proper football players such as Lex Immers to Scotland for the local population to enjoy. In exchange the King will return to Holland with Haggis and Scotland's finest whiskey to celebrate.
Scottish nationals will be able to apply for Dutch, and as a result EU, citizenship the following day – becoming effective immediately. They are asked to identify themselves by passport or speaking several sentences of Gaelic. Non-Scottish citizens are welcome to stay, by official decreed, as the Netherlands seeks to demonstrate to its new nationals that the Dutch way is not of nationalism but of inclusion and understanding. Celebrations of King's Day however will be mandatory.
Make Scotland Dutch and Free Again
First-Minister Nicola Sturgeon will stay at the helm of Scottish affairs, allowing for proper, sovereign democratic functioning under the new kingdom as opposed to former pressure from 10 Downing Street. Dutch Prime-Minister Mark Rutte has invited First-Minister Sturgeon to visit the Netherlands for a beer-bicycle tour around Amsterdam, eating 'poffertjes' (miniature pancakes) at Scheveningen beach in the Hague after a tour throughout the "Binnenhof" where the government is seated. Also attending is Rotterdam's mayor Ahmed Aboutaleb, who will bring fine quality Jenever (Dutch Gin) and Goudse Kaas (Gouda Cheese).
So far no official word has been heard from 10 Downing Street, though unconfirmed reports have stated that Theresa May has locked herself in a room hysterically crying and dry heaving. Queen Elizabeth II is said to have scrapped all invitations to the annual "Ballroom Festivities" that were reserved for… Dutch officials.