According to recent research carried out at Tilburg University, young people are more conservation than their parents on divisive issues such as abortion and euthanasia. This news severs the trend that the Netherlands is becoming increasingly progressive. 
The study
Research was taken from a 40-year long European study that involved over seven thousand Dutch people. Participants were asked about their beliefs on issues like abortion, euthanasia, suicide and homosexuality over the years.
The findings
On the whole, Dutch people are still considered progressive but for the first time this research shows that the younger generation is less progressive than older generations.
8.1 percent of people in their twenties and 11.5 percent of people in their thirties think that abortion is rarely, if ever, justified. But for those in their 50s and 60s that percentage is just above 7 percent.
"New conservatism"
Sociologist Quita Muis said "Younger generations seem to be looking for a new structure to hang their identity on. In that they end up with absorbing narratives from the past."
Muis tells AD news that it is too early to fully understand this new wave of conservatism "But the trend that the Netherlands is becoming increasingly progressive has clearly stopped."
Christa Compas, the director of the Humanist Association, is worried the younger generation is getting too complacent with hard fought rights. She explains "Young people are used to having everything arranged. They do not realise that it is an achievement that we must cherish."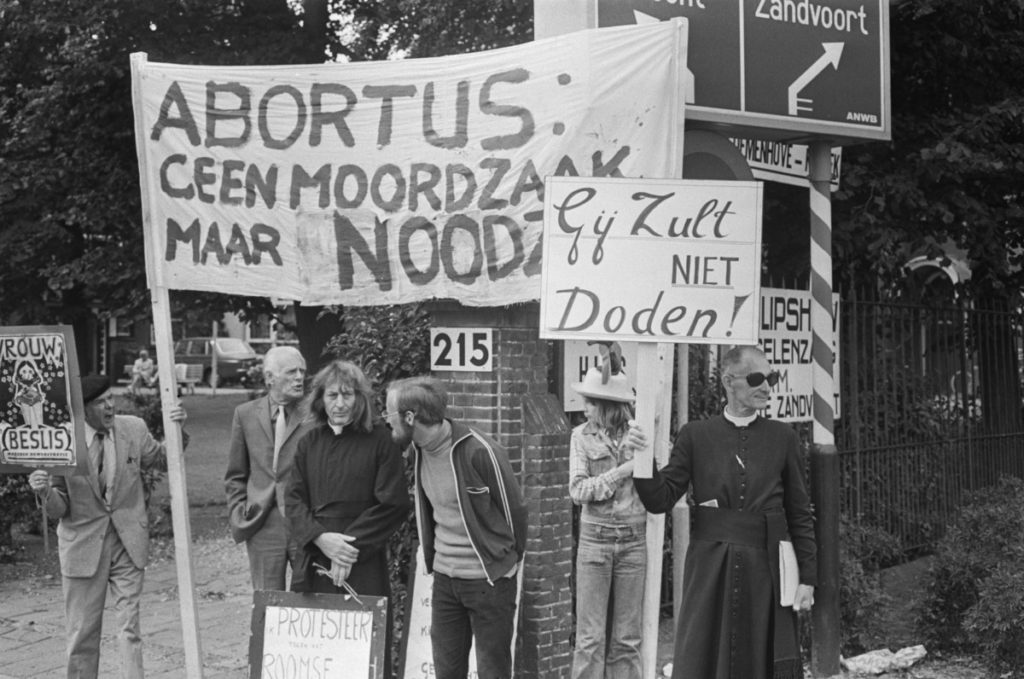 Conservative beliefs dominate the abortion debate
Compas says to AD that conservative opinions dominate abortion debates. "You hardly hear proponents of free choice". Maybe (young people) have a firm faith in contraception and they think you are responsible for it. While their mother or aunt might have had an abortion sometime."
This change is felt strongly by girls who have had an abortion. Ineke van der Vlugt from Rutgers, knowledge centre for sexuality, says "About 60 percent of the girls who have undergone an abortion say they don't talk about it easily, 47 percent feel embarrassed. They may be afraid of the judgment of others" AD reports. 
Have you noticed a rise in conservatism in the Netherlands? Let us know in the comments below 
Feature image: Kristoffer Trolle/Flickr