Looking for classy dinner, drinks and sports? Panenka is a sportsbar in Rotterdam that ticks all those three boxes.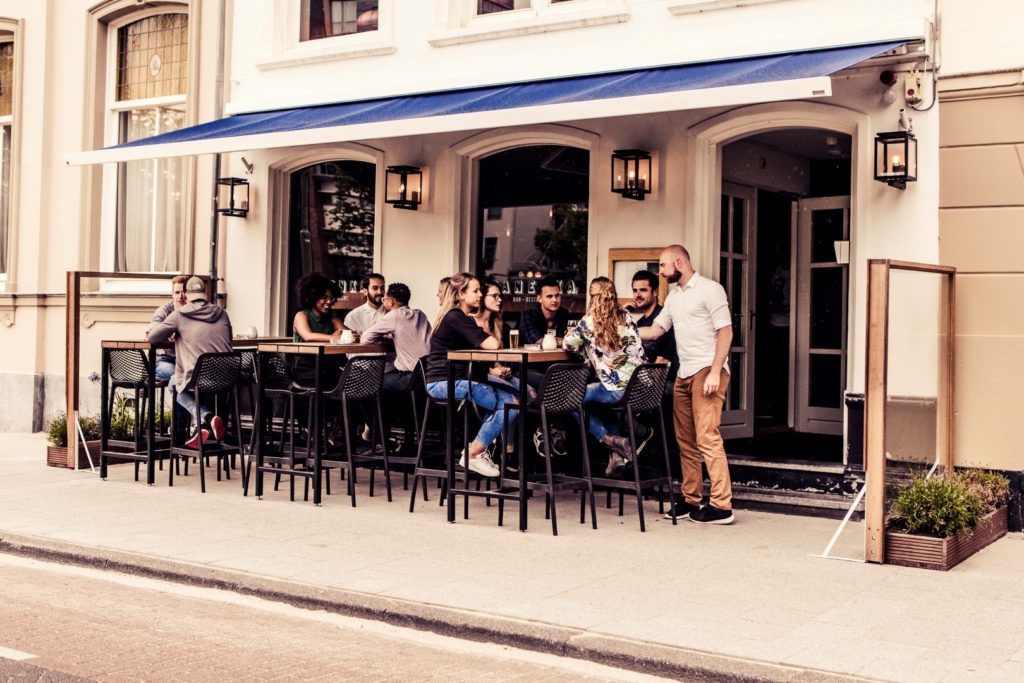 Whenever you're away in a different country there's nothing that brings you more in touch with those homey-feelings then watching your fav sports team from back home. Sadly, many bars and cafés that air any sports usually only show those Dutch matches and aren't the nicest places to hang around in the first place. Panenka in Rotterdam turns this all upside and around and does it in a winning way.
Just like that penalty:

Your classy sportsbar in Rotterdam
Watching sports at Panenka is watching it in true gentleman-fashion. The owners Sven and Wim had that exactly in their minds when they conceived the idea, also because they just couldn't find a decent place in Rotterdam. Panenka worked out way better than decent – it's got tons of style, delicious food, a skybox and an actual wooden stand to watch a game unfold on the biggest screen I've seen in Rotterdam.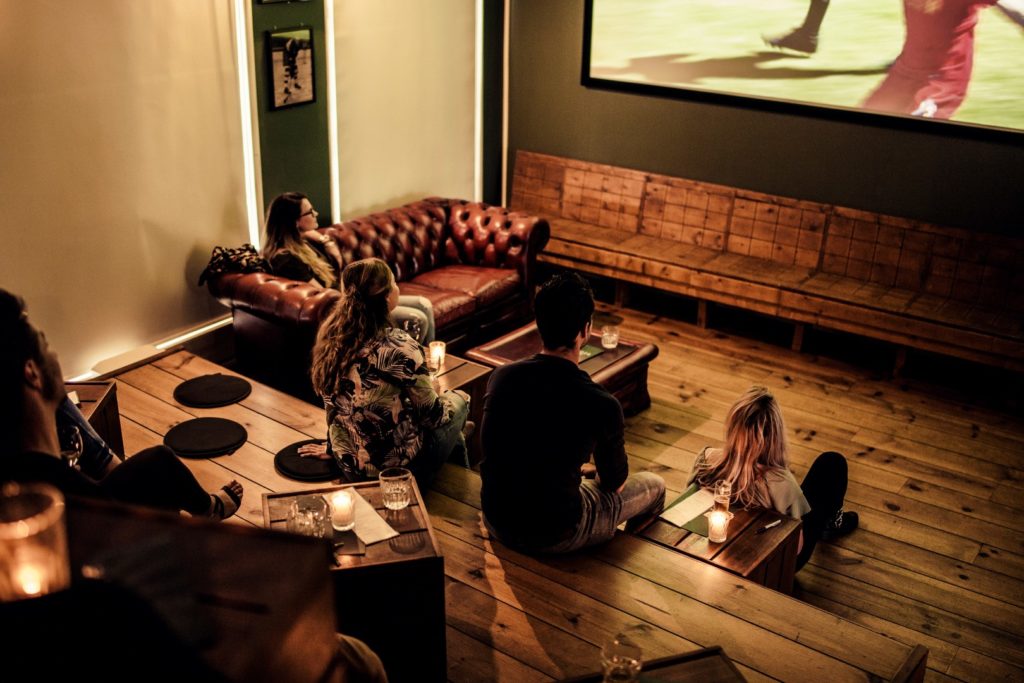 Panenka's decor really sets it apart and also makes it a solid choice for a drink in town. There's the beautiful high ceiling, the chesterfields, the blues and jazz tunes in the background, the woodwork and lightning are in a class apart – but what I enjoyed the most were the old-timey pictures of the legends of yesterday.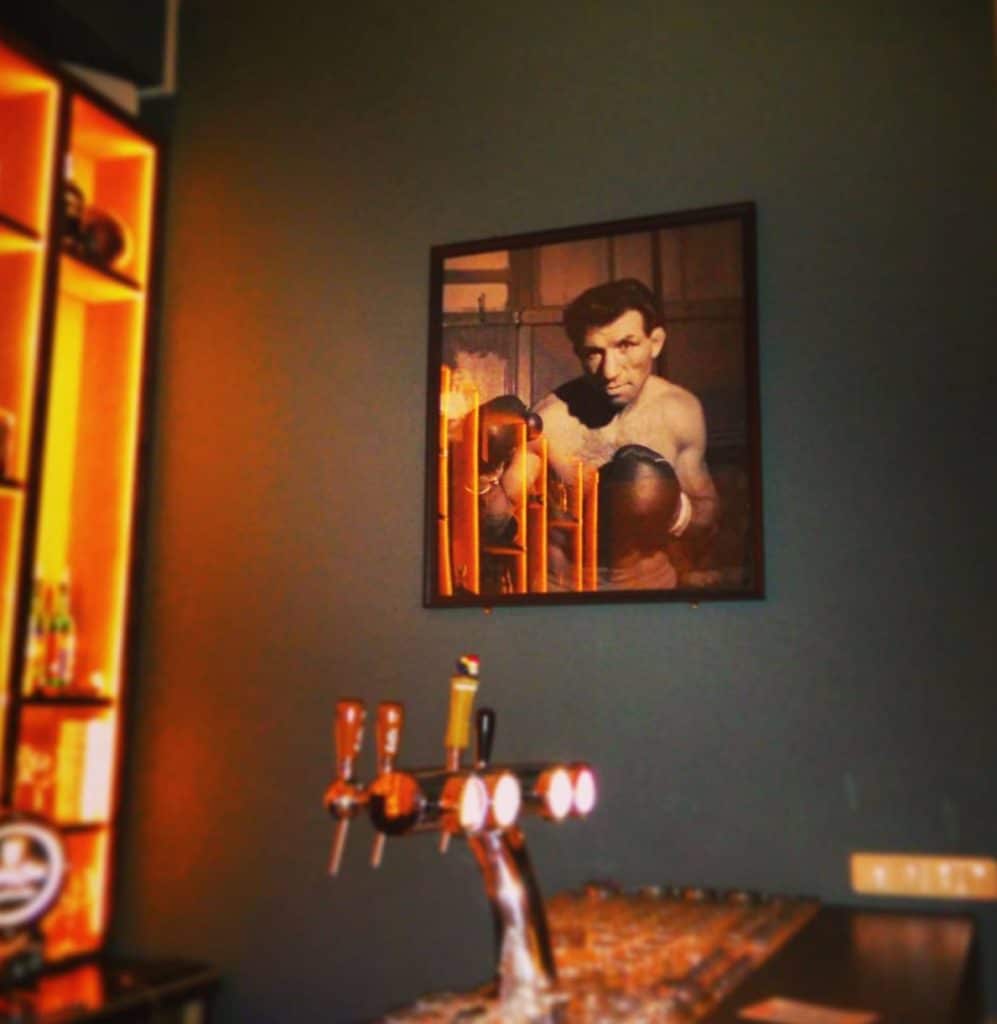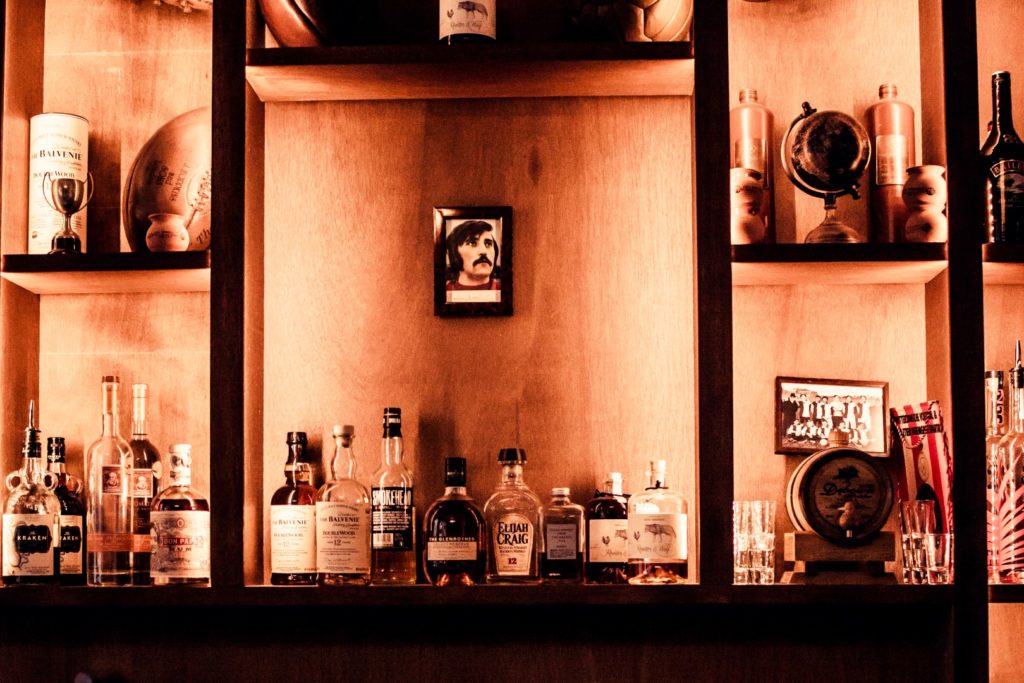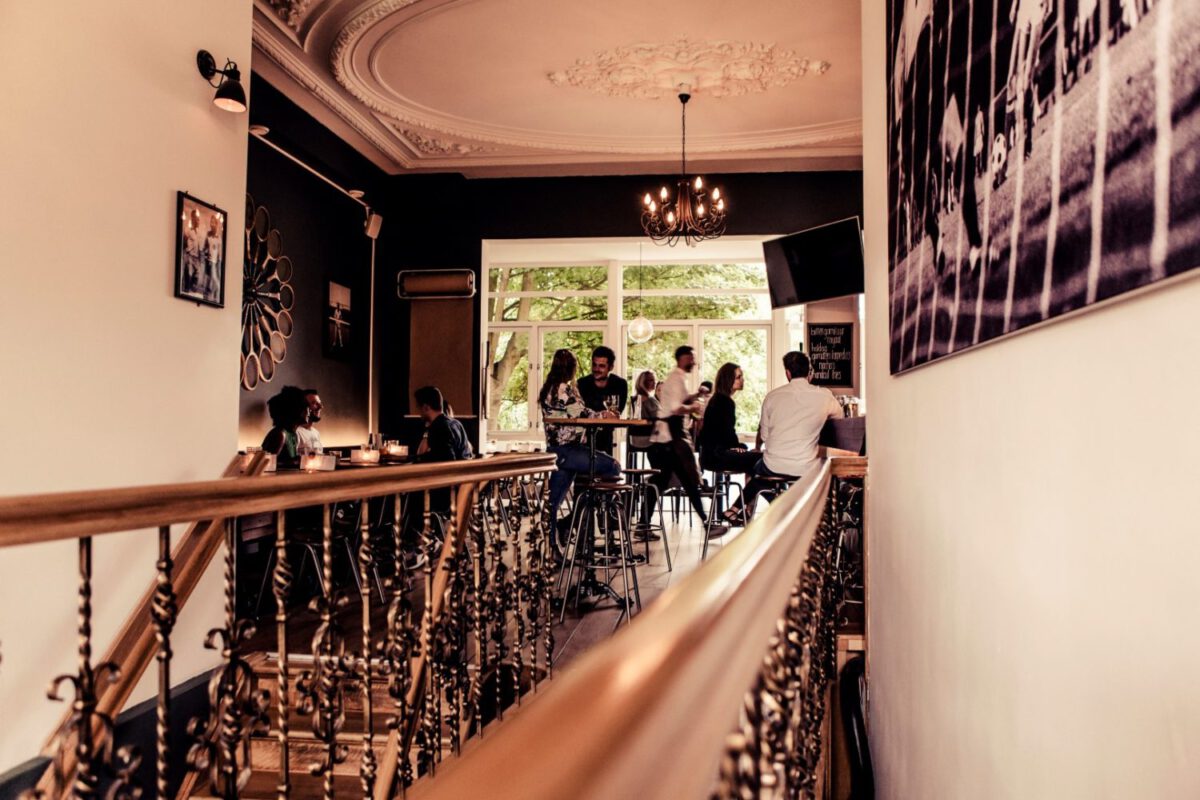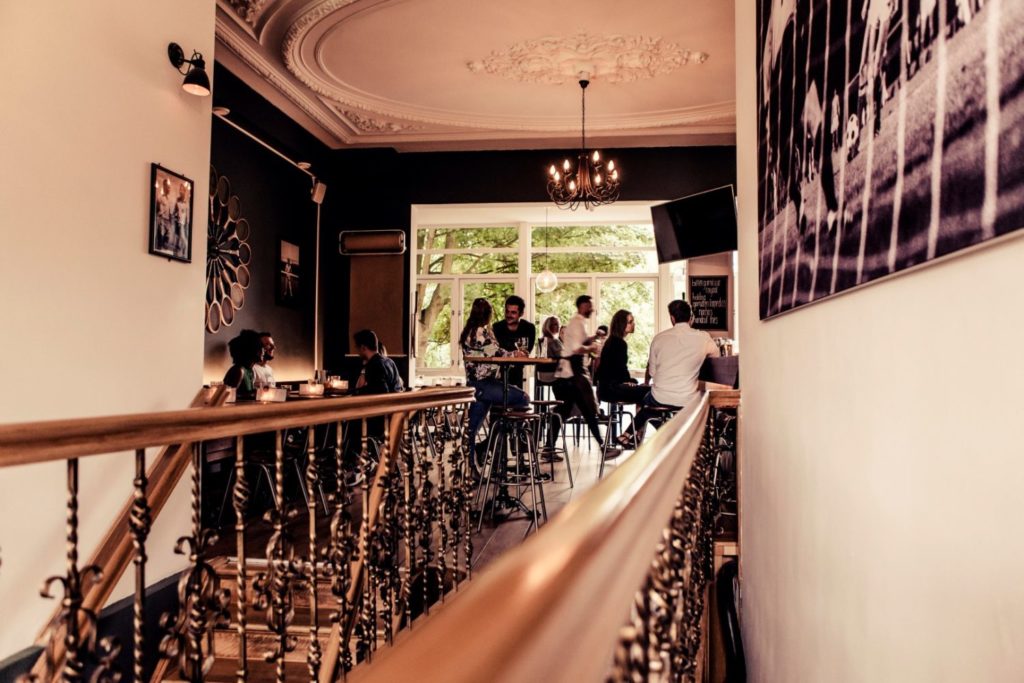 How's dinner at Panenka?
Also completely different than your local sports bar is the excellent menu they have at Panenka. A broad variety of snacks, manly meals and drinks are on the menu. When it comes to dinner there's not too much poo-haa going on – more some tasty classics that fit right into the atmosphere. We went for the Beercan-chicken, the burger and the steak. All were well done and served with some sides, the portions were bigger than average and it's always a treat to devour a whole chicken by yourself.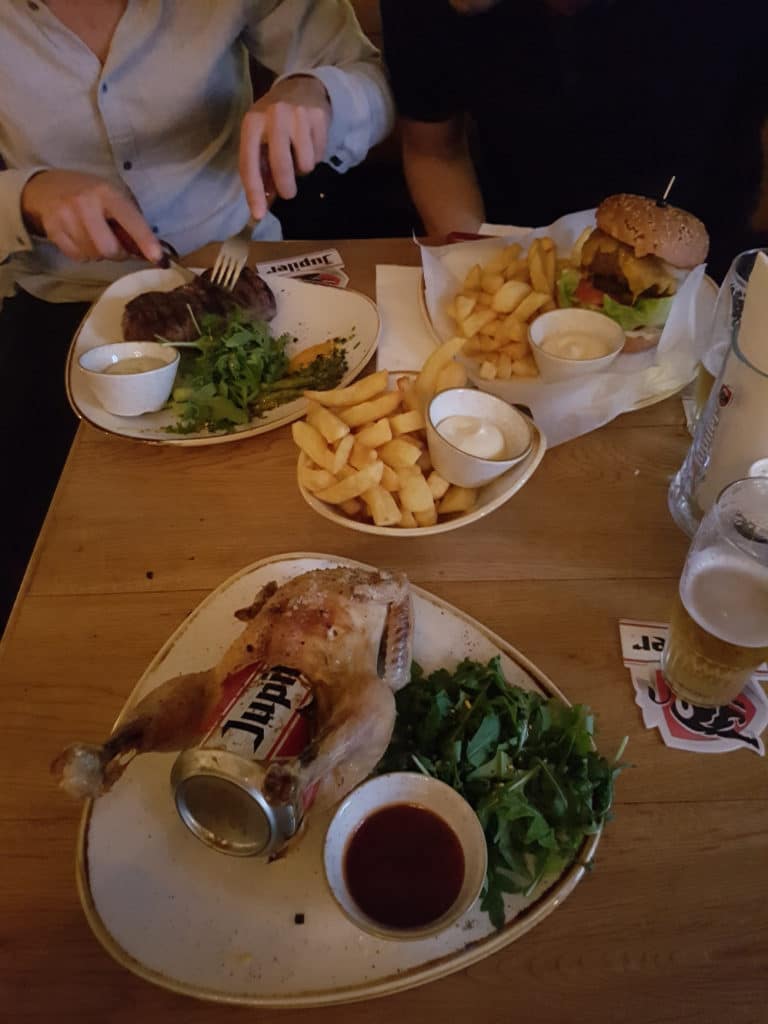 What especially stood out, fitting right into the theme, were the snacks at Panenka. The pork belly board was amazing and their meat-board was just the thing we needed pre-game – so much of the good stuff there.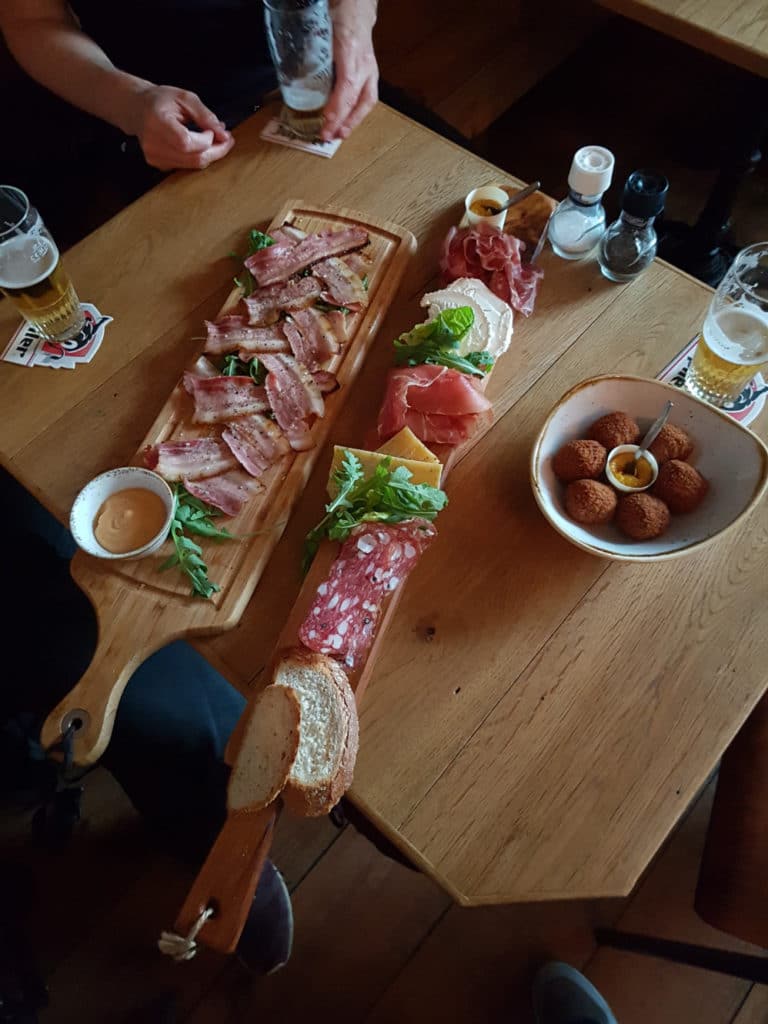 Oh and as dessert, go for the selection of cheese! Trust me on that one – the only reason why we could finish that massive board was because that cheese was so yummy.
Watching any sportsgame at Panenka
So dinner and atmosphere are all done more than right at Panenka, they've also got some special music nights going on there and I even saw a Gin-Tonic night (sign me up for that one any night). What makes it especially worth your while is Panenka's airing schedule (hit 'Agenda') and international clientele – making it the perfect sportsbar in Rotterdam for those who love their English or German football games or sports like F1 or Rugby.
Panenka Rotterdam
Address:
Eendrachtsweg 25
3012 LB Rotterdam
Website | Instagram | Facebook
PS. Some pics here are courtesy of Panenka, normally we're all about using our own but we messed up with the lighting that night.