With all those climate troubles across the pond we're almost forgetting our own shitty weather here. September is not the easy-going month we hoped it would turn out to be as the coastal provinces are in for a storm on Wednesday (yep, that's probably where you live – and yep, that's tomorrow). It's the first official Autumn storm this year. The KNMI warns for wind gusts on the coast of up to 90 kilometers per hour.
Yes, code Yellow time! (again)
The KNMI has issued a code yellow for Zeeland, Zuid-Holland, Noord-Holland, Friesland and Groningen. This applies from Wednesday morning 6:00 to Wednesday evening 20:00. Only after that will the wind decrease. The meteorological service warns that traffic and outdoor activities can suffer from severe storms (geniuses)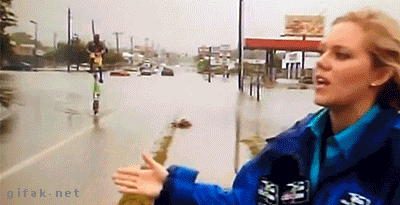 Trees everywhere – traffic shitty
The Traffic Information Service (VID) states that the height of the storm rages across the country between the morning and the beginning of the afternoon. "The biggest danger lies in trees that blow up and branches blowing away," said the VID. Drivers with empty truck combinations or other empty trailers will not get the advice.
Weatherplaza also warns that trees can flip easier than usual. "Because of the rainfall of recent days, the soil is looser than normal," says Michiel Severin of Weatherplaza. (Can't catch a break now can we Dutch climate?)
"In addition, the trees are still full in the leaf, making trees easier to flip over than normal. Big branches with a lot of leaves can hardly withstand the winds."
Weather services also expect delays in air traffic and major railroad problems (obviously). Anyways, perhaps weather will be better afterwards?