Are you tired of taking the bus and being among all the boring 'plebs'? Well, start taking the bus in Haarlem and you might have a very special driver! Fred Teeven, the former Junior Minister of Justice is now a part time driver for bus company Conexxion, and he's loving it!
Tough on Crime Prosecutor to Junior Minister (to Bus Driver?)
Mr. Teeven (VVD) is a well-known figure in the country, especially in justice circles, for his hands and courageous approach to high profile cases with some of the most hardcore criminal figures and organizations the country has ever known. However unfortunate, it also proved to be his downfall as a Junior Minister of Justice later on.
As a prosecutor Teeven made a highly controversial deal with a 'Weed-criminal', Cees H., who was one of the largest suppliers and traders of Marijuana in the country – which mind you has a semi-legal status in the Netherlands and still subject to prosecution in many cases – and had intense contacts with many other, even more wanted, (drug) criminals. Teeven then decided to let Cees H. off the hook with a short sentence of just a few years and the many millions that H. had made were also overlooked and his to claim on the condition that he would talk. H. did talk and Teeven and rest of the justice system ferociously went after even bigger fish.
Teeven's biggest mistake however was keeping the controversial deal entirely secret, hardly informing anyone even within the Justice Department – a big miscalculation.
In 2010 Teeven became "State Secretary of the Ministry of Justice" (a Junior Minister function) and set to work as he always did – straight on, effective and fearless. Teeven, together with former Mayor of Rotterdam Ivo Opstelten as Minister, formed a tight team that was hell bent on tougher, stricter sentences and more effective handling of prosecution – speeding up the system and improving police and security services in a changing country that had at least as much to fear from "new wave" terrorism as crime.
But Teeven's strict approach was not loved by everyone. Especially not by those who he had successfully prosecuted. As a result Teeven's past began to surface, a big mistake on his side was to incorrectly inform the House of Representatives about the Cees H.-deal. When the truth surfaced, including official papers and documents leaked by anonymous sources, Teeven found himself in an impossible position. His colleague Opstelten also stepped down, as he had supported Teeven all the way. The two left their positions in early March 2015.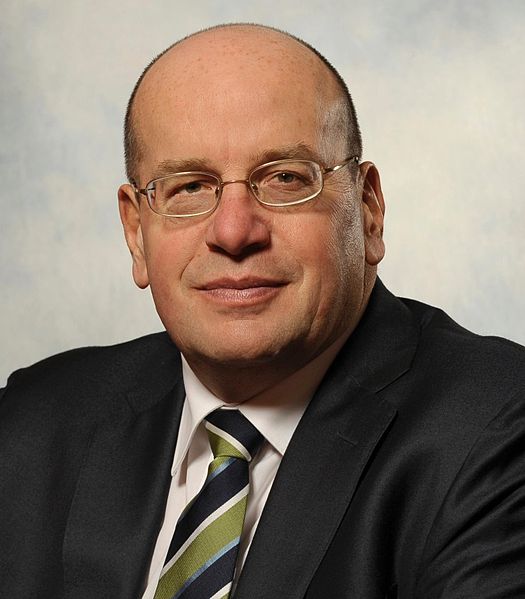 A New Job: Security Advisor and Bus Driver.
Teeven returned as a regular representative for two years, but left politics March 22, 2017 after elections were over. Teeven was hoping to become Mayor of his native city Haarlem, but saw it pass to others. He also hoped to take other Justice positions in government, but his harsh statements on lawyers and legal representation also prevented him from doing so.
Eventually Teeven decided to set up a new company that advises businesses about security and cyber- crime together with a partner. But to make some ends meet the former Junior Minister needed something extra to do, "I had been thinking about becoming international truck driver for a long time," Teeven said who already had the necessary licenses, "But when this opportunity showed up to do this part time a day and a half a week in my own region, I jumped on it."
Teeven just finished his introductory course as a bus driver and will get to work as soon as he completes the rest of the necessary courses. Taking the bus around Haarlem just got a little more interesting! And it goes to show, you're never too 'special' to do some real work. Thank you for setting the example at that Mr. Teeven!