On the lookout for somewhere good to get in your eats, a glass of scrumptious Dutch beer, and cosy vibes? You're in luck, because Freddy's Gastrobar in Leiden has the perfect recipe for a relaxing evening out. 🥂
You can find fine dining and good food at Freddy's Gastrobar, which opened in early 2022. Located on the lower floors of the Heineken head office, the restaurant is fittingly named after the famous Freddy Heineken himself.
Another plus is that this gastro bar is located right outside Leiden Centraal station, so sit back and sip one more cocktail; your train platform is only five minutes away. 🚆
Take it from us, the menu is lekker
The food at Freddy's had us all doing the lekker wave. We visited for our recent team dinner, and the atmosphere gave us that warm, gezellig feeling.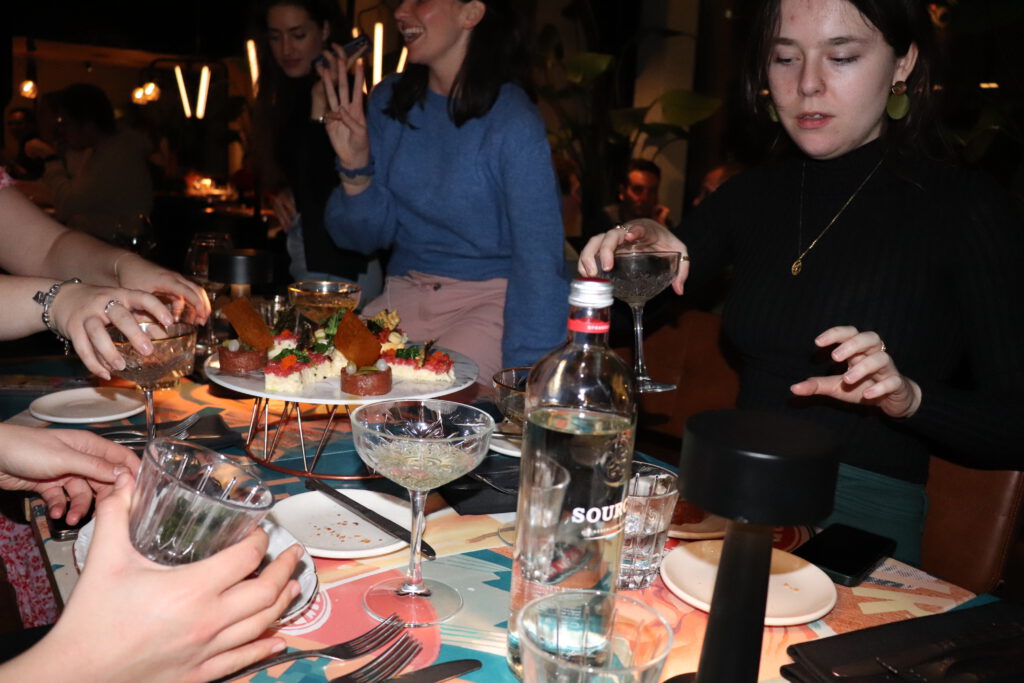 This restaurant in Leiden gives you a menu with a range of choices. From set menus offering two or three epic courses to the à la carte menu, or even a series of delectable delicacies on offer from Freddy's borrel, there's a dish for everyone — even those pesky vegans!🥦
What's on offer?
We went for the two-course set menu. With a tasty offering of bread to line our stomachs, we dived into our first course: steak tartare with a classic garnish and truffle mayonnaise, smoked burrata, and finally, salmon served with potato salad.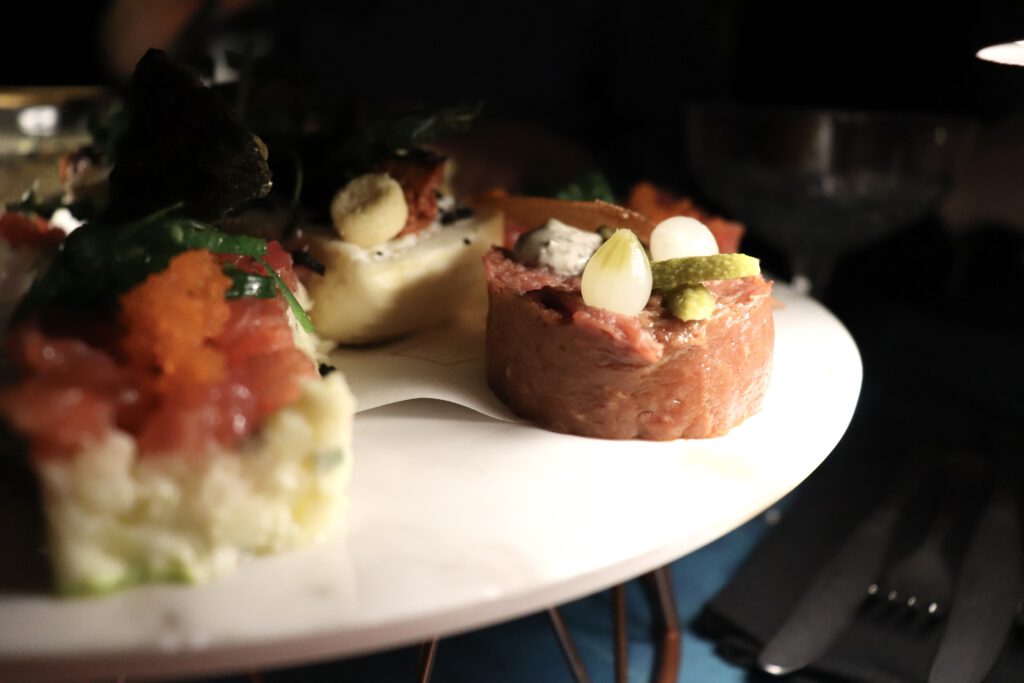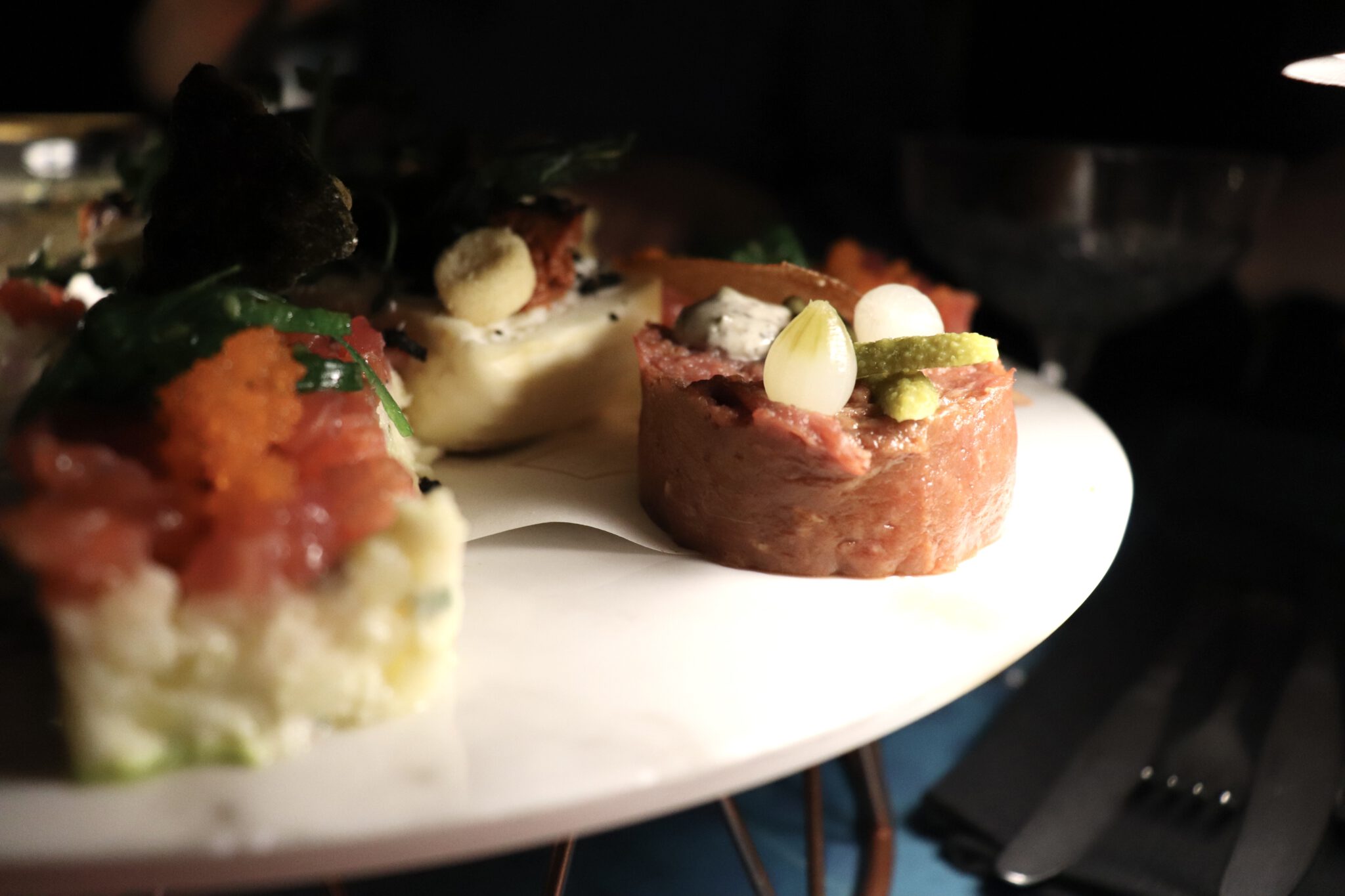 The salmon was a personal favourite, but the second course really knocked it out of the park. With juicy Thai fish cakes that leave your mouth watering and sweet chili dip, this dish was also a tasty treat.
Plus, with the delicious and soft gao bao, served on perfect bao buns and with crisp but tender pork, followed by some fresh crispy sushi, this second course left us feeling full and satisfied.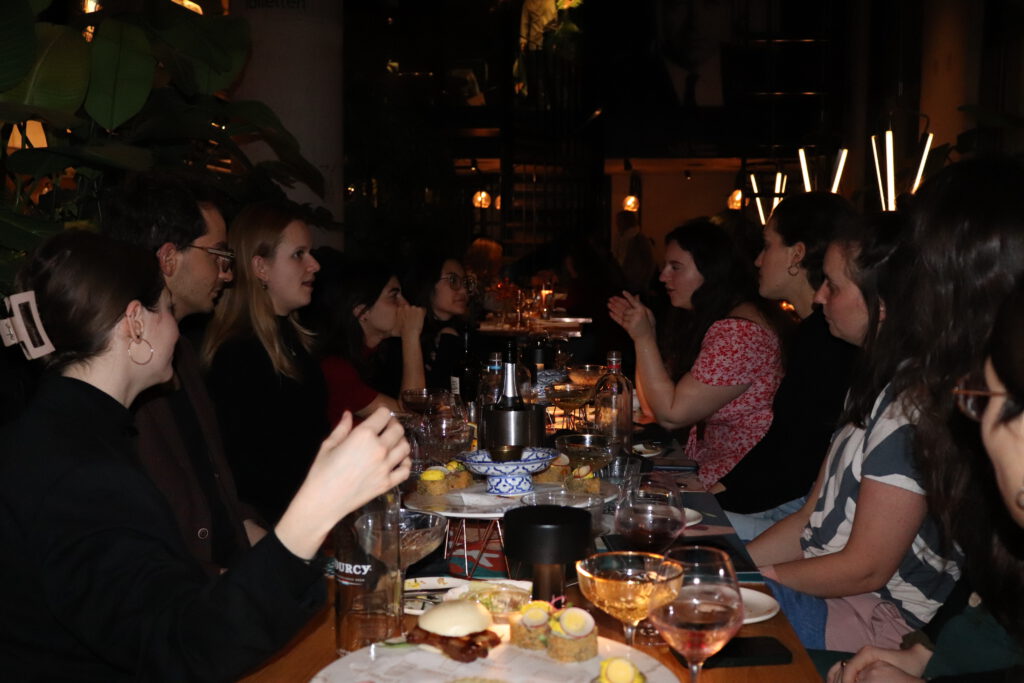 The menu also offers a three-course menu meal, which is followed by a selection of dessert delicacies.
Borrel and A La Carte menu
Freddy's also boasts a tantalising borrel offer. With two tables that can host up to 50 people at a time, you can choose to purchase a barrel of beer that will be served from the very table you sit at. 🍺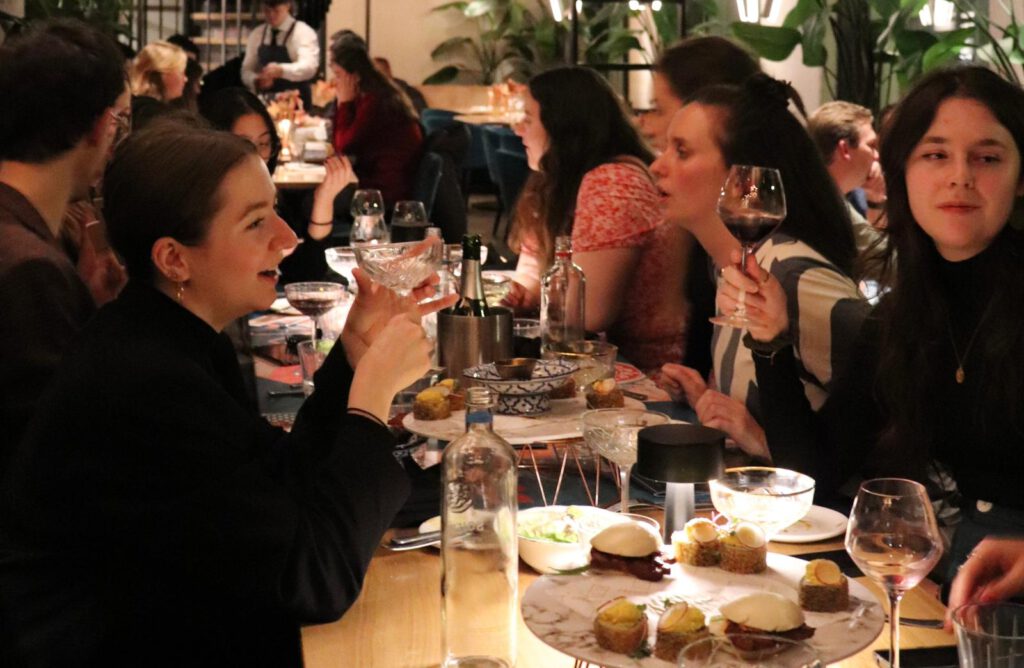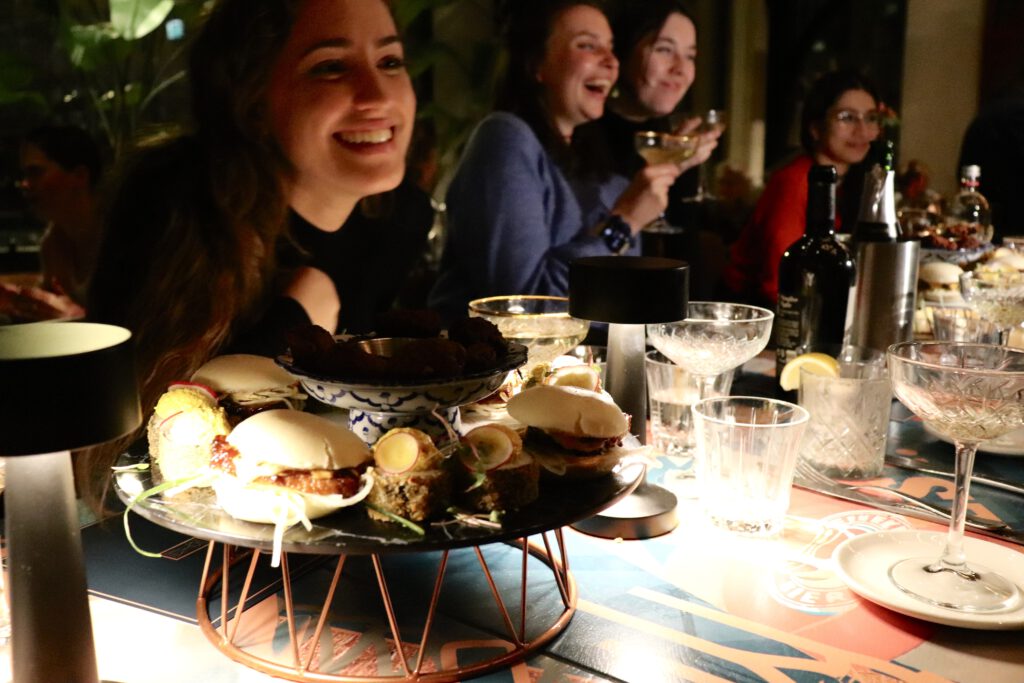 Plus, with the A La Carte menu, you can pick through the dishes yourself and make a delectable choice; from open sandwiches to a tasty offering of four different dishes for just €35 per person, their dinner menu is a wonder to behold!
Old-fashioned cosiness meets luxury nights out
The decor at Freddy's is cosy, comfortable, and luxurious. With leather chairs, a wonderful wooden interior, twinkling lights, huge tables for epic work dinners, and tables for the whole family on offer, the gastropub has really hit the mark!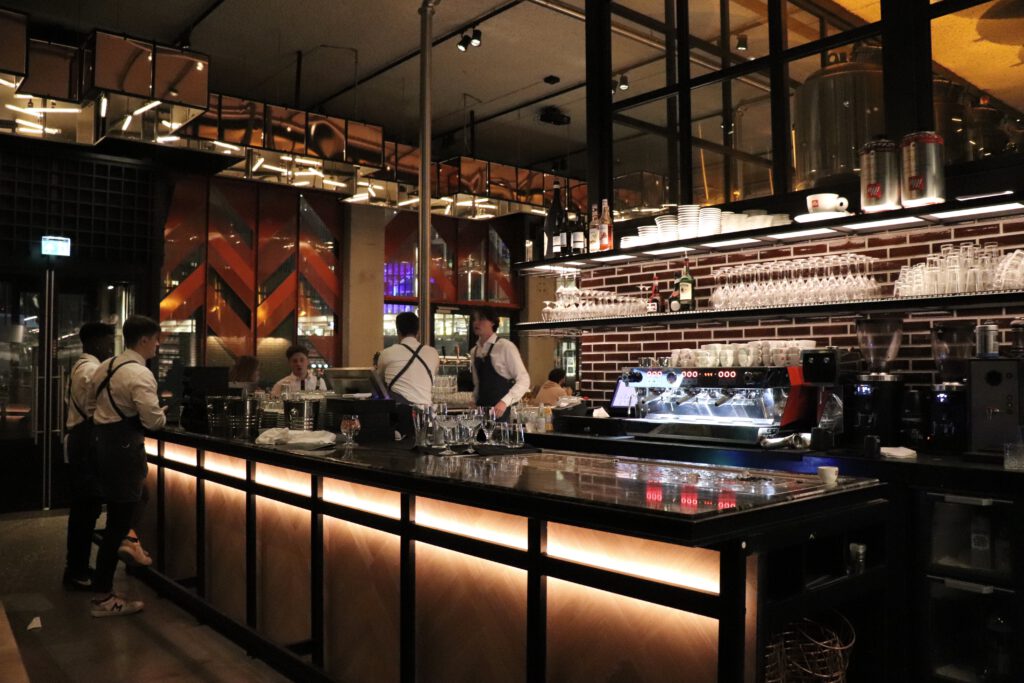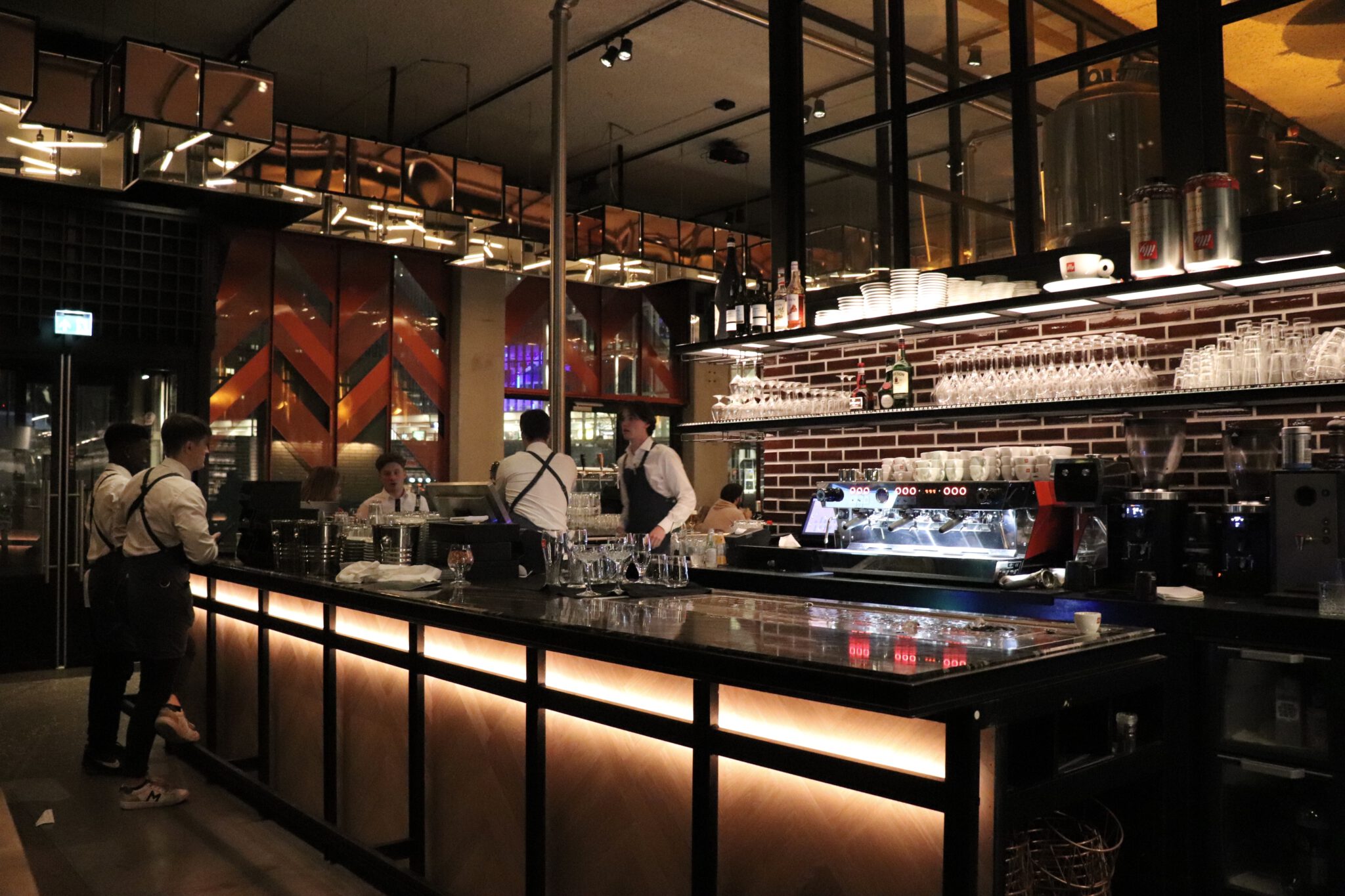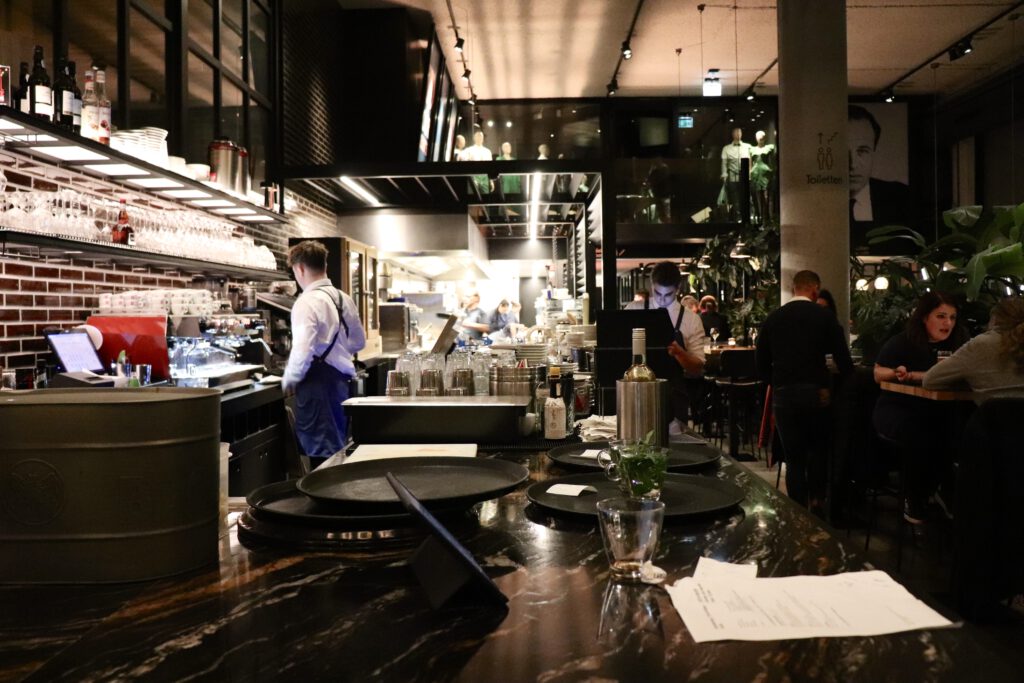 Plus, if your party is on the small side (or even a party for one!) there are some smaller, equally luxurious tables for that anniversary dinner or last-minute dine-out.
And Freddy's has one additional quirk: two tables that have their own personal beer taps, where the drink will keep flowing all night long!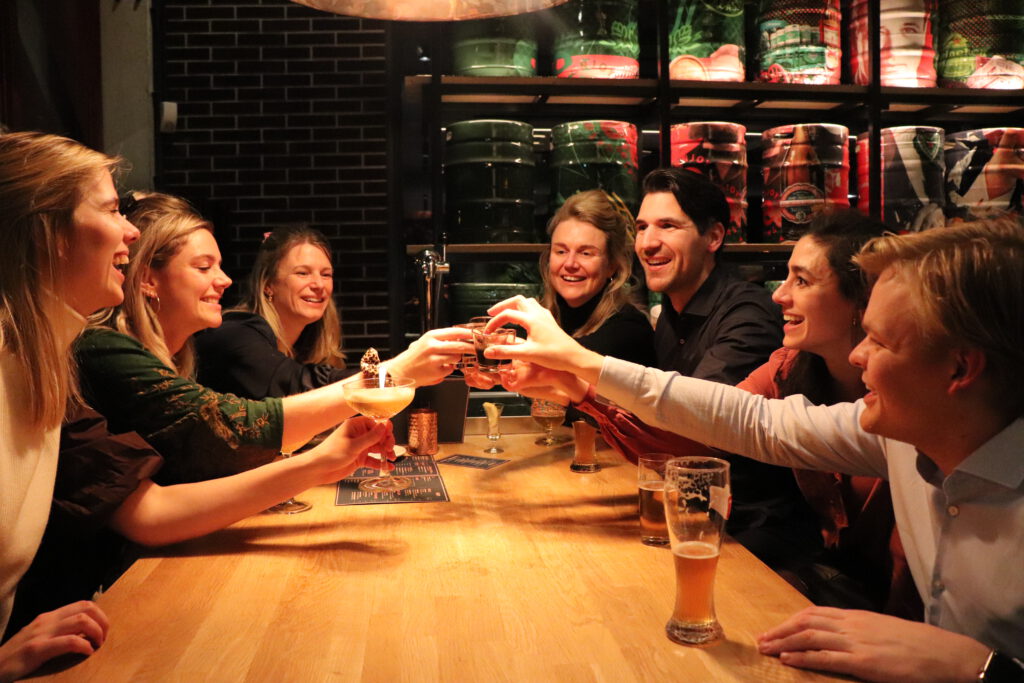 Even their bathroom looks like an interior-design model; located at the top of some winding stairs, its decor is unlike anything we've encountered before — but we've offered enough spoilers. You'll just have to take a look for yourself. 😉
Freddy's is open from Monday to Sunday every week, with varying opening hours;
⏰ Sunday to Wednesday: 11:30 AM to 12 PM
⏰ Thursday to Saturday: 11:30 AM to 1 AM
---
While you sip on some tasty Dutch beer at this epic gastropub in Leiden, you can reminisce on the story of Freddy Heineken's kidnapping — or enjoy some good gossip and gastro bar luxury. Whatever it is, Freddy's will make sure you eat and drink well while you're at it.
Will you be grabbing dinner at Freddy's? We certainly will! Tell us your plans in a comment below.
Editor's Note: Freddy's invited us to do our thing — review their food! While they certainly influenced our tastebuds, they had no influence over the content of this article.