Haarlem, for its size, has a fair amount of museums to browse, and after months of museums being forced to close, we're sure that you're dancing in your seat to soak up some culture yet again.
If you haven't explored the stunning city of Haarlem yet, it may be just the place for you to scratch that museum itch — after all, there are stacks of great museums that are filled with collections for you to visit!
Here are 16 (yes, that's what we could narrow it down to!) that are some of the best.
Let op! Each museum in the Netherlands has specific safety measures to follow. These include:
A maximum amount of people (one person per 10 square meters, including children and excluding staff).
Reservations, registration and health check are required.
Groups of up to four visitors are allowed, not including children up to the age of 12 and persons who live at the same address.
Visitors must wear a mask inside. This can be taken off when someone is sitting.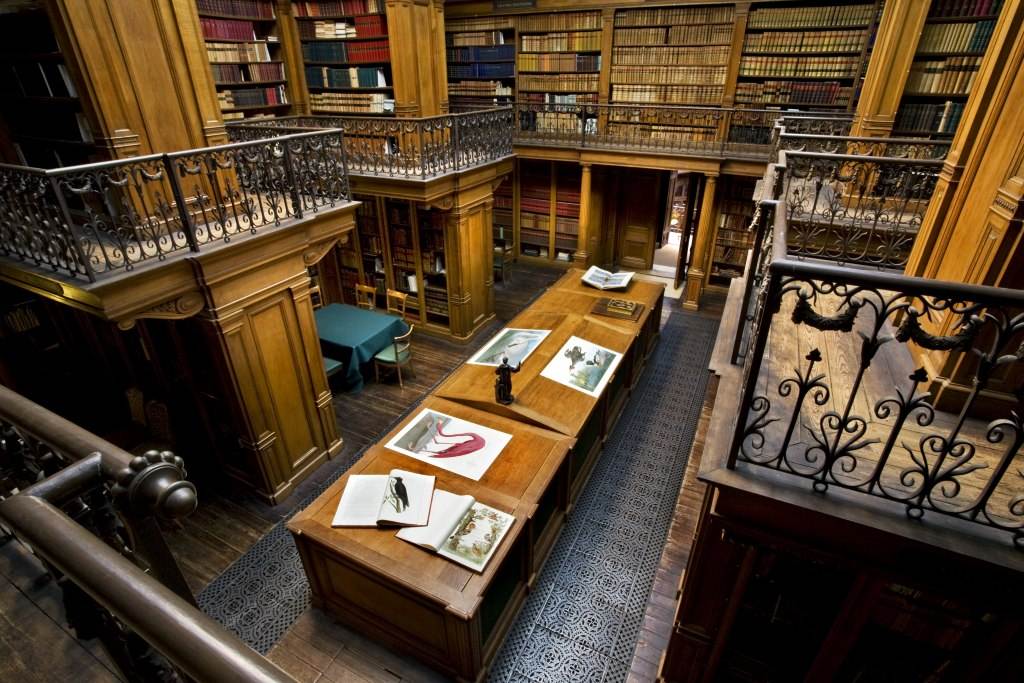 Even if you visit the Teylers Museum only to admire its architecture, it will be well worth it.
This museum is the oldest in the Netherlands, built for purpose, and has been open continuously since 1784 to the public, (bar of course during the COVID-19 lockdown). The oldest part, The Oval Room, was built adjoining the Foundation House; home to the wealthy silk merchant, Pieter Teyler, the original benefactor of the museum. He believed in the 18th-century enlightenment ideal that "knowledge is power" and this 'museum of wonder,' as its logline proclaims, certainly lives up to it. It offers diverse collections of art and science. It's almost as if one walks through a real-life encyclopaedia.
My favourite exhibition displays drawings of Michelangelo and Rembrandt. Of course, for preservation reasons, the actual pictures are not always on display but represented with replicas.
The museum expanded over the years to include an instrument room, fossil rooms, entrance hall, picture gallery, exhibition gallery, print room, and library. The beautifully atmospheric library, built in 1885, can only be visited by appointment or during a guided tour. It is unique in that it has the most extensive collection of 18th and 19th-century botany, zoology, and earth sciences literature.
A bright and airy café offers delicious refreshments for the parched reveller.
📍 Spaarne 16, 2011 CH, Haarlem
Its unassuming exterior, blending perfectly into the historic street, reveals nothing about the treasures to be found inside. The Museum of Haarlem creatively tells the story of the city's history through photography, art, films, and interactive exhibitions.
We were transported back in time as my son tried on the uniforms of orphans, lay on a small, hard bed, and played guess-the-content in the drawers, using our five senses.
Besides the permanent exhibition, the museum regularly highlights the work of local artists and city marvels in temporary exhibitions. The building dates back to 1697 when it housed the St. Elisabeth Gasthuis or hospital.
📍 Groot Heiligland 47, 2011 EP, Haarlem
Adjoining the Museum of Haarlem is a fascinating place to learn about all things architecture related, especially in Haarlem and its surrounds.
I have to be honest, though, with a five-year-old in tow, we usually visit with the sole purpose of building LEGO structures. Across two rooms, and two large tables, boxes filled with something like 60.000 LEGO blocks are available for your creations; your imagination is the only limit.
📍 Groot Heiligland 47, 2011 EP, Haarlem
Across from Museum Haarlem and ABC, you step into an art world where old meets new. This art gallery museum has two locations, Hof and Hal, seven minutes walk apart.
It mixes contemporary and historical works, in a way, which make you appreciate art with a refreshed perspective. Tickets allow you entry to both locations.
There is a lively café, serving delicious lunches, tea, coffee, and even alcoholic tipples at the Hof location, which is open to museum visitor and non-visitor alike.
📍 Hof: Groot Heiligland 62, 2011 EP, Haarlem
📍 Hal: Grote Markt 16, 2011 RD, Haarlem
If you want to delve even deeper into the history of Haarlem, 6000 years to be exact, then pop next door (to the Frans Hals Hal) and climb underground into the Archeological Museum.
It is a little gem with a big heart, playfully teaching children history with mock excavations, 'artefact' puzzles, and castle construction activities. Artefacts from various archaeological excavations are displayed with fascinating, historical facts.
Cornelius, the medieval Haarlemmer, is brought back to life with a reconstruction. His skeleton, which is the centrepiece of the museum, was excavated at the Botermarkt.
Entry is free!
📍 Grote Markt 18K, 2011 RD Haarlem, Haarlem
Still on the Grote Markt, is De Vishal (fish market). It was rebuilt in 1769 as a fish market to replace the one from 1603. It functioned as a covered market selling fish till just after World War II, after which it was transformed into an art exhibition space.
Today, it is a freely accessible exhibition space for contemporary visual art and design. There are about ten exhibits a year, showcasing the work of local and other Dutch artists as well as international artists.
📍 Grote Markt 20 2011 RD, Haarlem
Next to the visitors' centre, on the Grote Markt, you can explore the 14th-century cellars of the city hall and delve further into the history of Haarlem.
📍 Grote Markt 2 2011 RD, Haarlem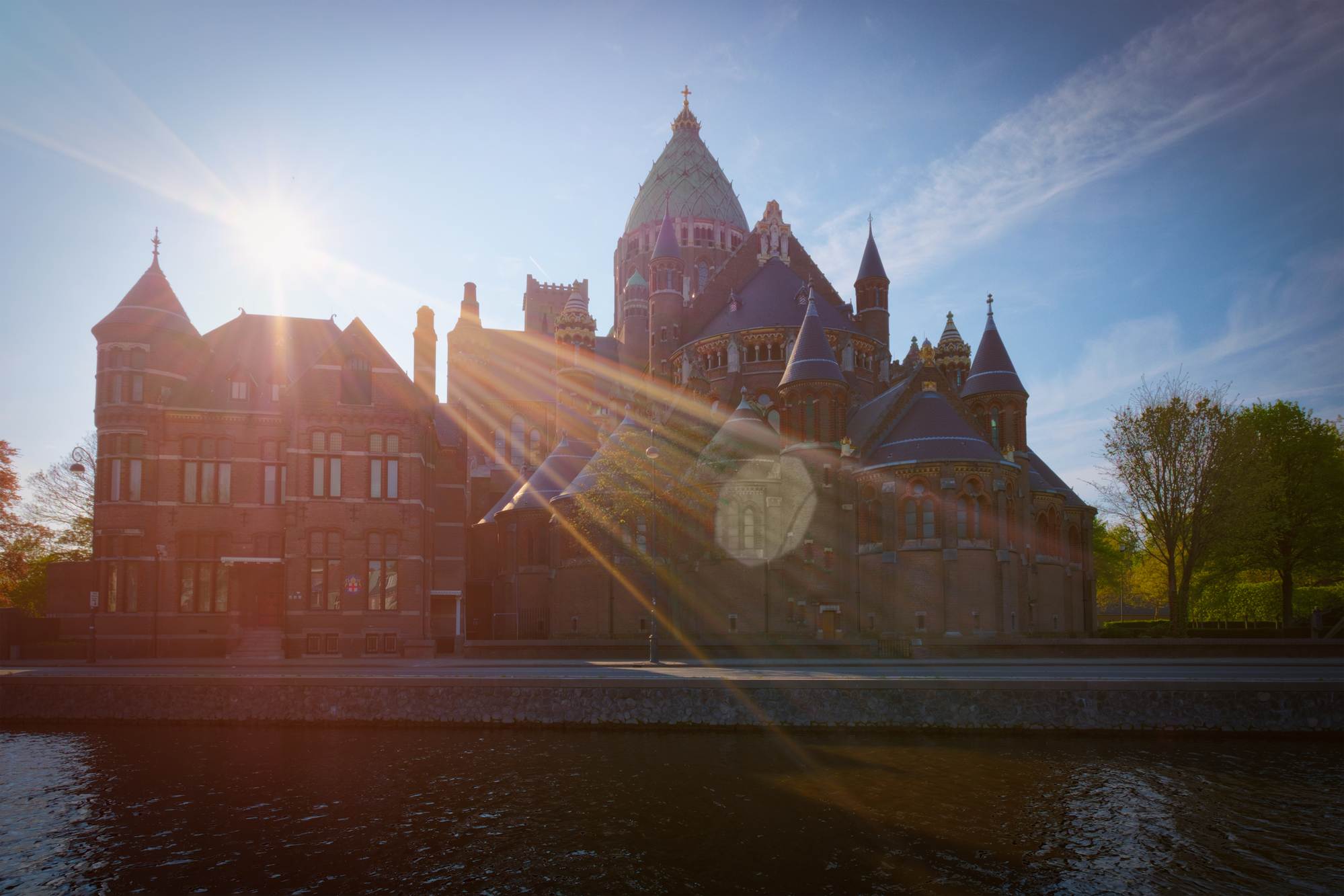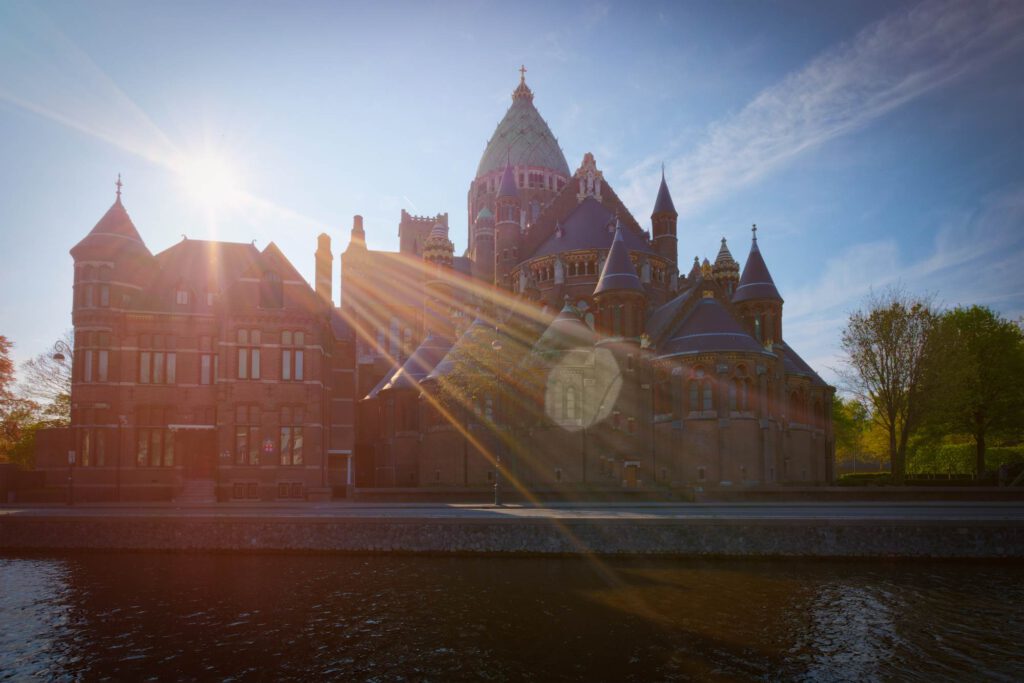 The centuries-old Grote or St. Bavo Kerk, overlooking the Grote Markt, is not a museum in the strictest sense, as it is still an active church with Sunday services, but its beautiful architecture is steeped in history.
Artists often exhibit in its magnificent hall, and organ concerts are mesmerising. The magnificent Müller organ dates back to 1738 with pipes almost 11 metres in length.
📍 Grote Markt 22 2011 RD, Haarlem
One cannot chat about the previous beauty without mentioning the other grand old dame of Haarlem, the dome cathedral. It is unique and considered as one of five of the most important churches in the world, built between 1850 and 1950; the others being the Sagrada Familia, the Sacré-Coeur, the Westminster Cathedral, and the Basiliek van Koekelberg.
It has 12 towers, with its dome reaching an impressive 65m high. Apart from admiring the art, the architecture and the organs, one can also climb the spiral steps up the towers for a magnificent view across the whole city.
📍 Leidsevaart 146 2014 HE, Haarlem
Leaving Grote Markt, walking towards Haarlem Station, you will pass the Corrie Ten Boom House.
There is often a queue around the time a tour starts, and with good reason. Built around 1600, it is a living memorial to the bravery and altruistic behaviour of Corrie, her sister, Betsie, and their father Casper Ten Boom.
Their home was a refuge;  they saved countless Jewish people and refugees hunted by the Nazis, during the Second World War.  During the tour, knowledgeable guides enlighten you with the Ten Boom family history: walking through their home and seeing their photographs and possessions.
The traumatic reality of their history becomes painfully real when you climb into the cramped hiding place in Corrie's bedroom.
📍 Barteljorisstraat 2011 RA, Haarlem
About five minutes walk from the Haarlem Station is Museum van de Geest, Dolhuys in Haarlem, a museum dedicated to mental health.
I have yet to visit this museum of the mind but have been told, "het is de leukste museum van Haarlem", which translates as "the best museum of Haarlem." Between major renovations and coronavirus measures, it was closed for more than a year. Given that the building is 700 years old, a major renovation was well overdue.
This medieval building used to be referred to, incorrectly and insensitively, as the "lepers-, plague-, and madhouse," keeping people considered to be the outliers of 'normal' society outside the city walls.
Visitors can see one of only a few isolation chambers still existing in Europe, to reflect what it must have been like to be locked in such a cold and dark place. Exhibitions allow you to peek inside the minds of brilliant and celebrated artists, writers, and scientists, some of whom lived with a disability or mental illness.
The current museum values people's uniqueness and the beauty of our minds. It encourages the visitor to question the concept of 'normality.'
📍 Schotersingel 2 2021 GE, Haarlem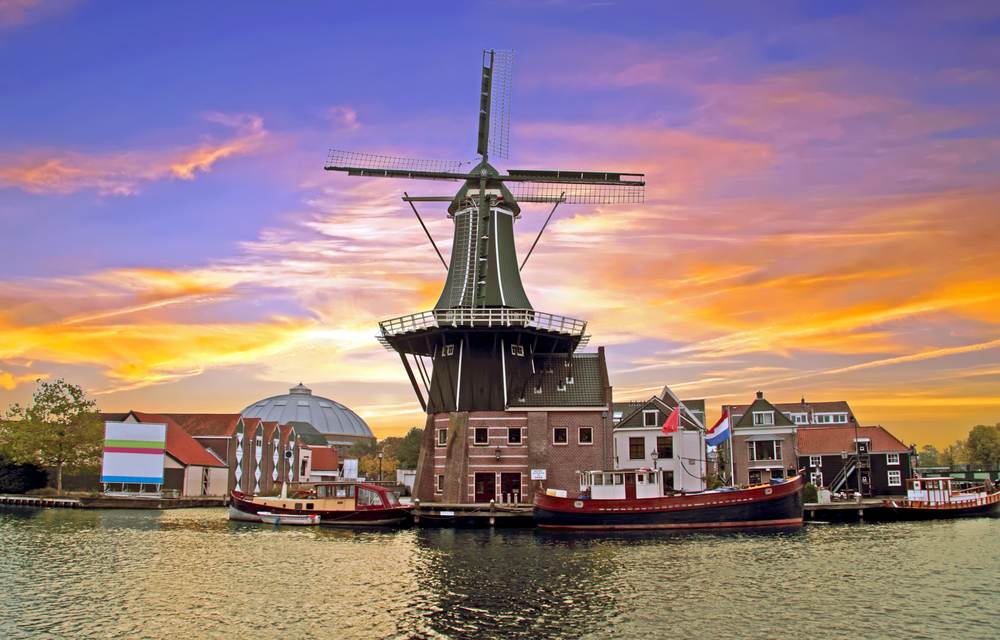 Windmill Adriaan is a loved icon on the Haarlem skyline with a colourful history.
It was originally built in 1778, by businessman Adriaan De Boois, on the ancient defence tower (i.e., Goë Vrouwtoren) on the banks of the Spaarne. It changed hands frequently.  In its lifetime it crushed stone, milled grain and tobacco, and was both a wind and a steam mill.
Sadly, on April 23, 1932, it burned to the ground; the cause a mystery forever. Although the city pledged to rebuild it, it was 70 years before the newly-built Windmill Adriaan opened its doors as a demonstrative mill museum on the 23rd of April 2002. Adriaan is quintessential Dutch, as you can only visit him by appointment (a.k.a reserving a ticket online).
📍 Papentorenvest 1-A 2011 AV, Haarlem
The barrel organ museum is only open on Sundays from midday. If you find this 140-year musical Dutch tradition charming, it is well worth a visit. The barrel organ is part of a street music culture unique to the Netherlands, and the oldest instrument in the museum dates back to 1900.
📍 Kuppersweg 3 2013 EA, Haarlem
Another museum only open on Saturdays is the transport museum. Its primary collection of four trams (oldest dates back to 1896) and 11 buses will intrigue young and old.
📍 A.Hofmanweg 35 2031 BH, Haarlem
The observatory opens its doors to the public every Friday night (except during summer) from 20:00 to 23:00. It also opens on the first Saturday of each month between 13:00 and 16:00. During your visit, you can observe various celestial bodies, such as planets, nebulae, and globular clusters.
Entry is free, and you need to reserve a space online. Be warned, these observatory nights are so popular that spaces are booked out months in advance.
📍 Zeeweg 15, 2051 EB Haarlem (Overveen)
Here, you will find a collection of documents, which could cover the distance of more than 45 kilometres archiving the history of Noord-Holland, Kennemerland, and Amstel-and-Meerlanden. It is fitting that the archives are housed inside the Janskerk, which is the oldest church of its kind preserved in its original form.  It was built in 1318!
📍 Jansstraat 40 2011 RX & Kleine Houtweg 182012 CH, Haarlem
Using this list of museums, I hope it is easy to plan a great day out in Haarlem.
Will you be paying any of these museums a visit soon? Tell us your thoughts in the comments below!
Feature Image: Nikon-2110/Pixabay