Industrial venues in Amsterdam: where and why
Looking for somewhere new to explore in the Netherlands? Are you into somewhere unique and with a history behind it? Or are you looking to host an inspiring conference or a kick-ass party and trying to find out where to host it? Where better to do this than the capital! There's a variety of different industrial venues in Amsterdam and they will form the perfect backdrop for your event, evening dinner, drinks, romantic date or something in between.
Here are 5 really cool industrial venues in Amsterdam:
1. De Kromhouthal
De Kromhouthal has a rich history and is named after 't Kromhout, the manufacturer of large marine engines that were originally housed in the building. The Kromhouthal is a symbol of hard labour and its fantastic location in the creative hub of Amsterdam North further emphasises its significance to the area.
So, if you're looking for someplace that is easy to get to, is used to catering for different types of events and has a cool and trendy vibe, then here's one to add to the list. They've already catered for the likes of Google, Mercedes and Booking.com – so they really know how their stuff.
Address: Gedempt Hamerkanaal 231, 1021 KP Amsterdam
2. NDSM-Werf
Another industrial hub rich in history- NDSM-Werf was once one of the biggest shipyards in the whole world. Since then it has transformed and has been reused for a variety of different purposes. It's now a creative place for startups, bars and restaurants, accommodation, art, events and more. It's even the headquarters for MTV and Red Bull.
Plus, it's the home of two quirky, yet cool hotels in the area. One of which is inside a crane and another a boat. It's the perfect place to go if you're looking for an industrial, yet creative feel.
Address: NDSM-Plein 28, 1033 WB Amsterdam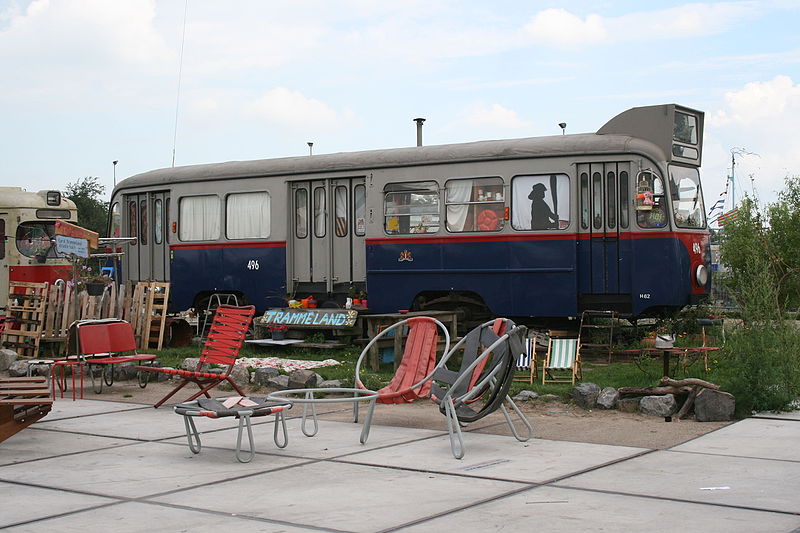 3. REM Eiland
If you're looking for somewhere completely unique to visit next then add this to your list. REM Eiland is an old pirate broadcast platform which is a 22m sea rig, dating back to the 1960s. Now it's turned into a restaurant with incredible 360 views all over the industrial docklands.
So, if you're looking for a bite to eat and you're sick of the same old, same old, then this place is certainly unique. It even has an outdoor bar on the old helipad – perfect for those summer nights that are drawing in. Now, how's that for a great industrial venue.
Address: 
Haparandadam 45-2, 1013 AK Amsterdam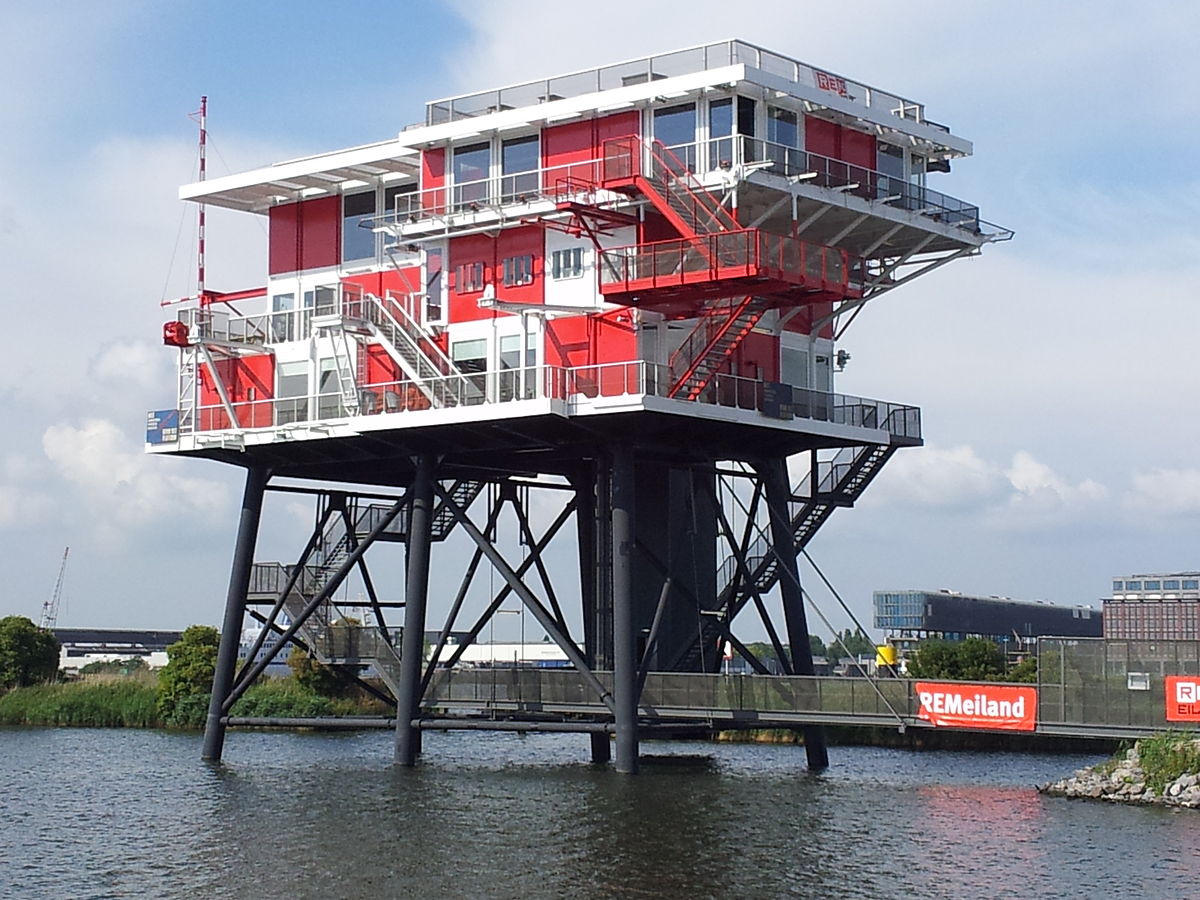 4. Westergasfabriek
De Westergasfabriek is another industrial site rich in history, that has now transformed into a cultural hub. It was originally owned by British gas and the gas was used for street lighting in the area starting in 1885. In 1898, the factory was run by the city council in Amsterdam and it eventually then ceased production in 1967.
By this point, the factory was heavily polluted and it appeared that there was no hope for the factory to become anything else. In the early 90s, creative entrepreneurs moved in to make it the perfect place to hold gatherings, showcase art and embrace Dutch culture. It's a great piece of history in a unique location.
Address: Pazzanistraat 33, 1014 DB Amsterdam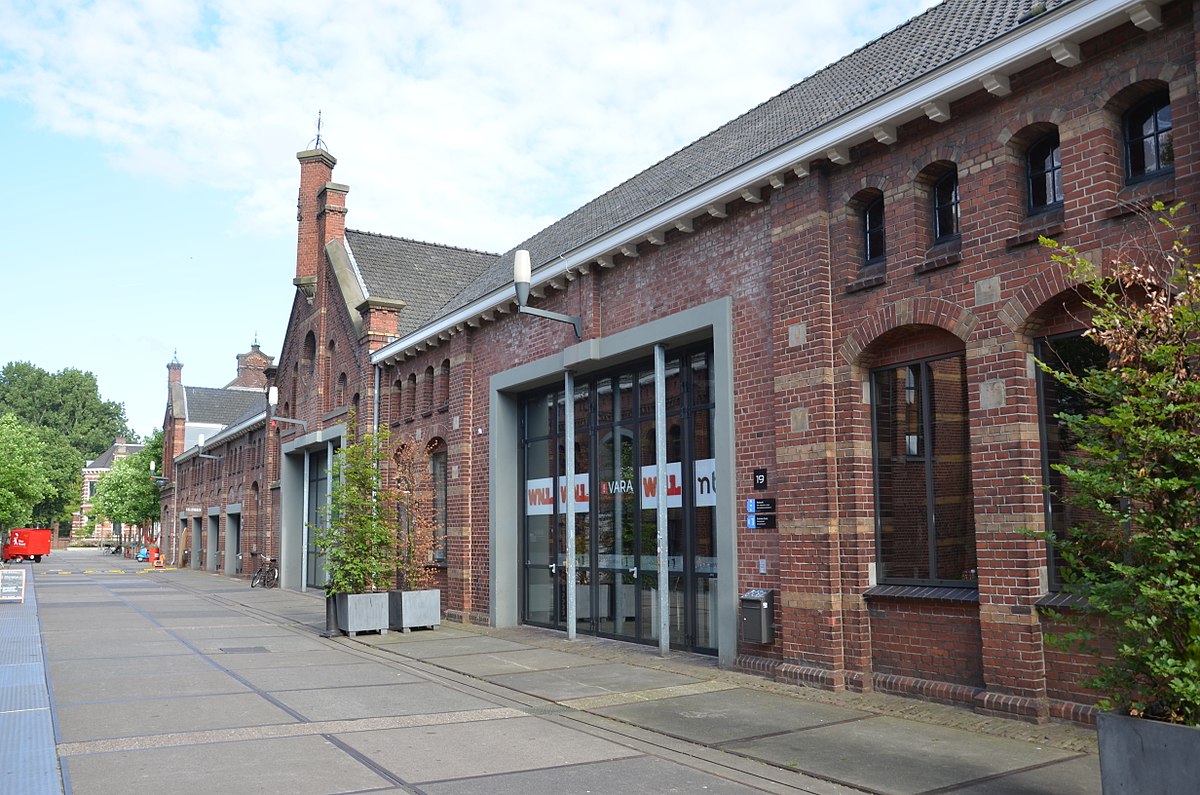 5. Poesiat en Kater / Oostergasfabriek
Yet another place to eat and drink with a bit of industrial history is Poesiat en Kater. This restaurant and distillery is located in the Oostergasfabriek. This factory was also constructed by the Imperial Continental Gas Association, along with the Westergasfabriek and was used for street lighting. This area is now called the Polderweg area and it is a great spot to discover some awesome industrial venues.
Poesiat en Kater has a large terrace outside that you can enjoy with a homebrew beer. Just a little piece of industrial history with beer in the mix.
Address: Polderweg 648, 1093 KP Amsterdam
So, there you have it – here are just 5 cool industrial venues in Amsterdam for you to go and visit. Amsterdam is rich in history and so there is no shortage of great industrial venues out there. 
Have you ever been to any of these industrial venues in Amsterdam? Which one and what did you think of it? Any more we have missed out? Let us know in the comments below!