We went to Kralingen to check out Osteria Vicini and found out there's much more there than just getting a bite of Italian food. Here's our review of Osteria Vicini – andiamo!
Kralingen is one of the nicest neighborhoods in Rotterdam. There's nature there with the beautiful Kralingse Plas, its right next to the city center and it has some of the best streets and houses Rotterdam has to offer. It should come as no surprise then that there are quite a few good restaurants and hotspots in Kralingen. It's fair to say that Osteria Vicini is one of the hottest.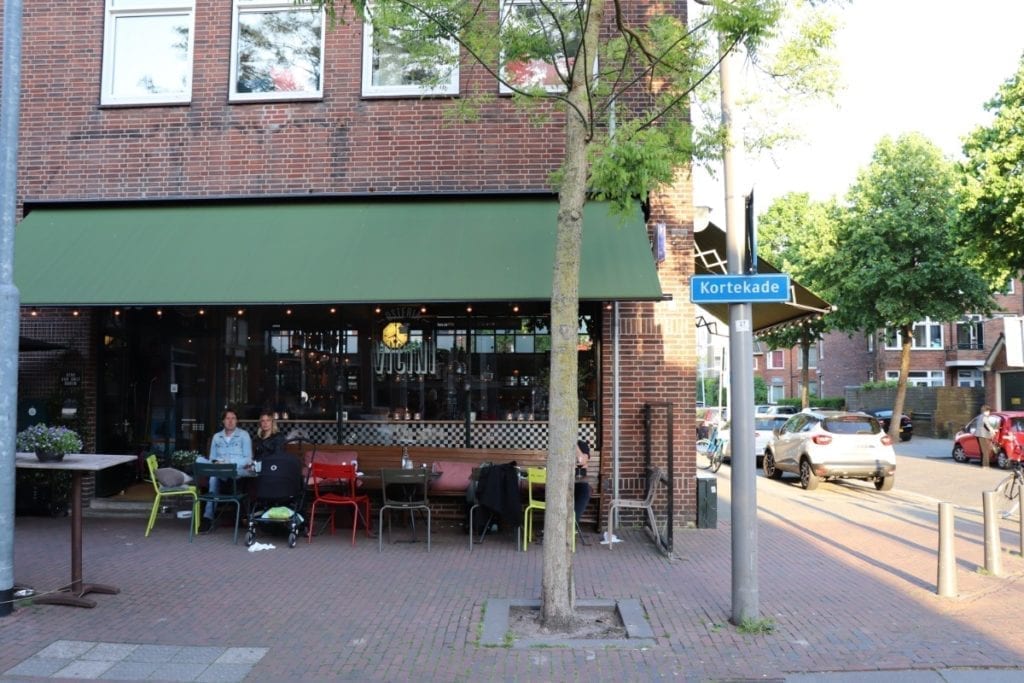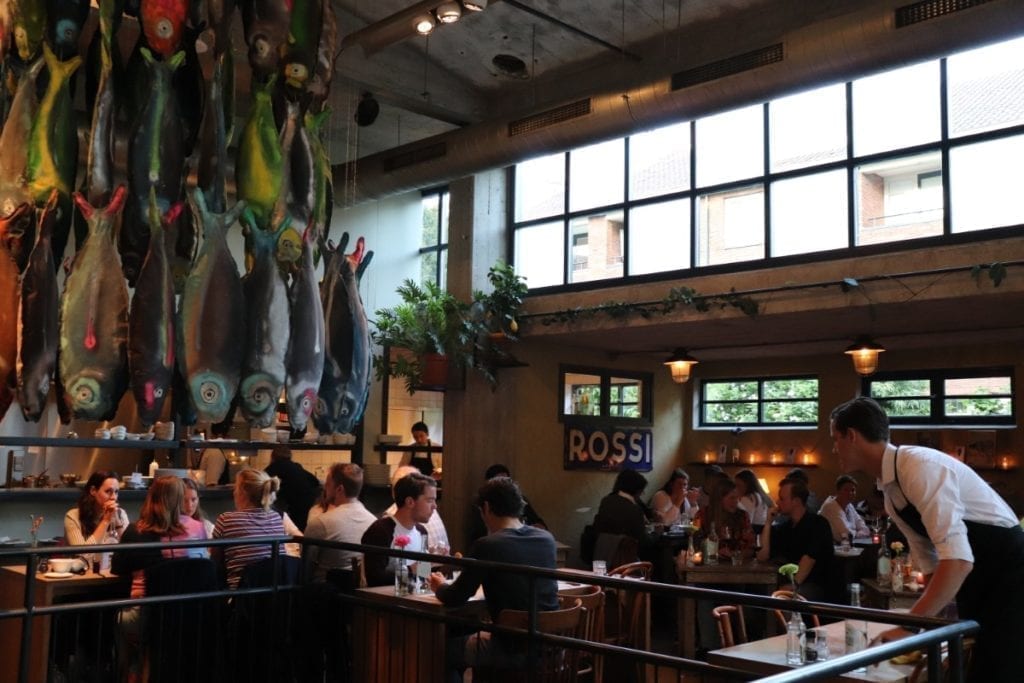 Osteria Vicini: The Italian vibe done right
You can wake me up any night for good Italian food. During my time in Italy I found out that Italian restaurants serve some awesome stuff, but that the regular Italian goes to an 'osteria' for the home-cooked-like meal with the classic Italian items on the menu. Simple, honest cooking which tastes divine. Osteria Vicini has got this idea just right! (The name also gives it away since Vicini means 'in the neighborhood').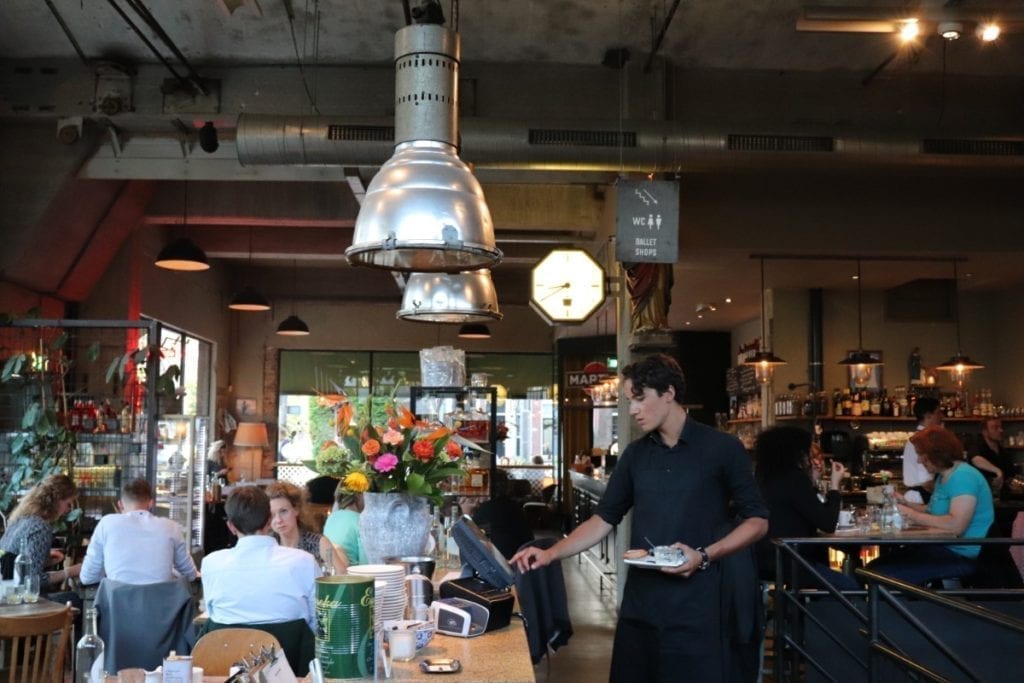 It's not a small place, as you can see on the pics, and it also has that lively Italian buzz going on. Luckily, it still is cosy and relaxed. There's also more going on there than just eating. Osteria Vicini boasts a nice sun terrace until late in the evening, with a super trendy ice-bar/gelateria attached to it, an Italian bar which whoops out nice coffee's and cocktails, and a room below which was so funky that I definitely want to return sometime when there's something going on there.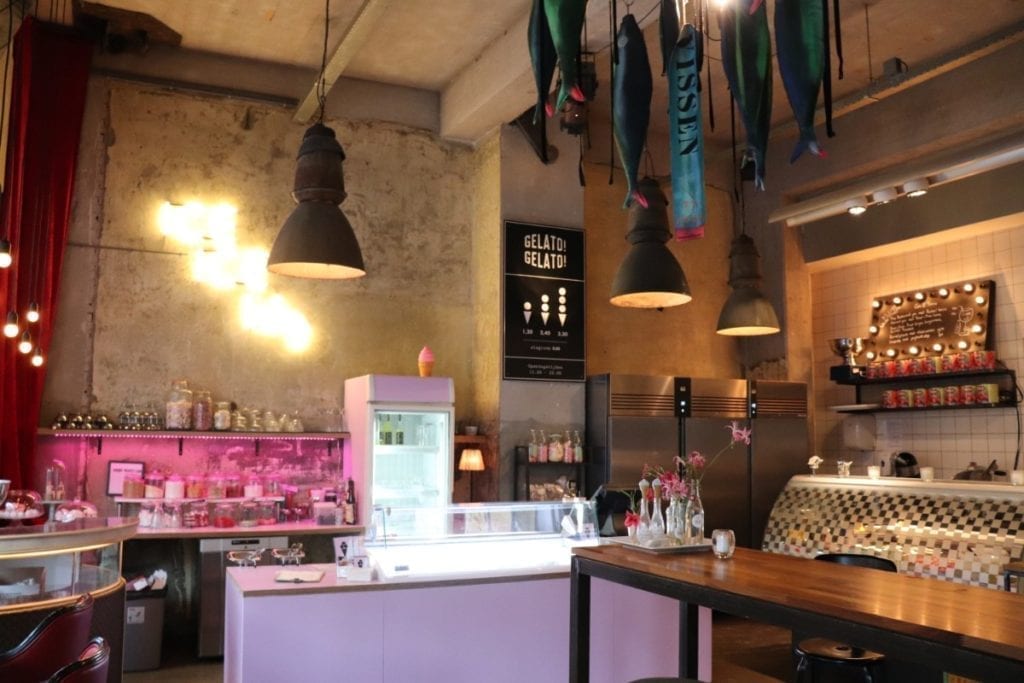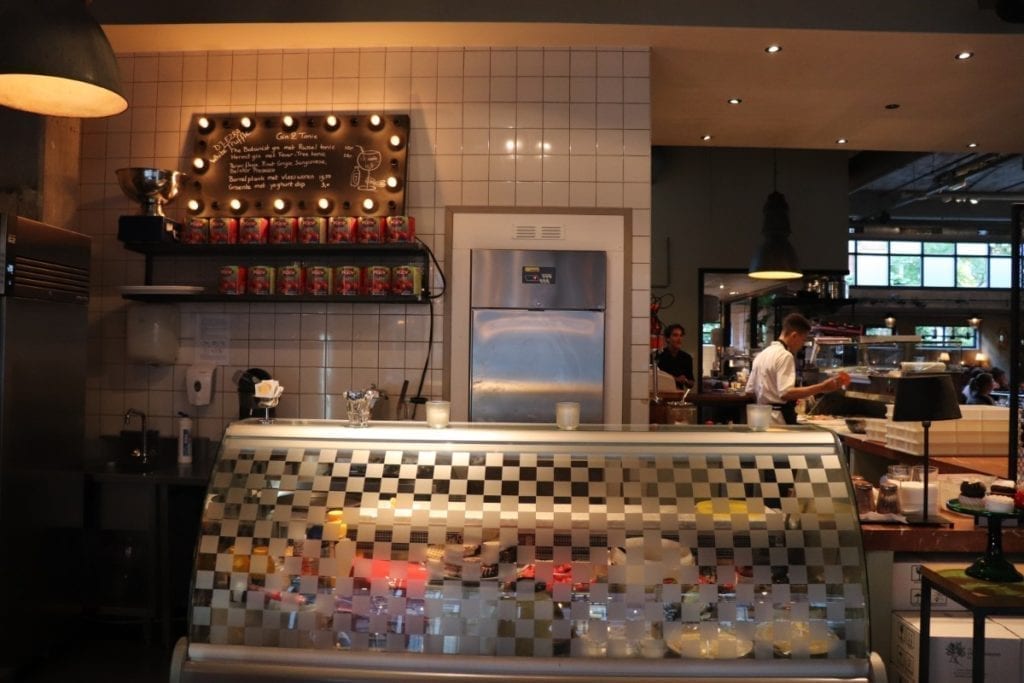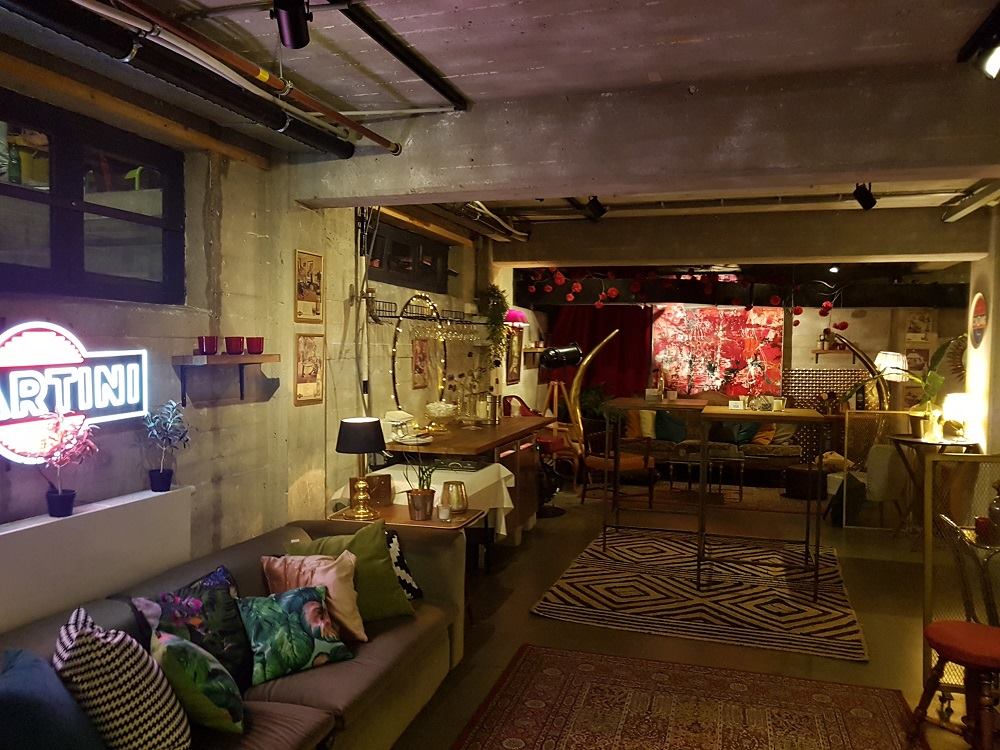 It used to be an old garage!
Osteria Vicini has been around for 6 years now and has established itself as a household name for Kralingen and its inhabitants. We were there on a regular Thursday night and the place was absolutely packed. The waiter told us it was like that every night, but luckily it has plenty of seating so there's always a little table for 2 to be found there – seems like Rotterdammers are also enjoying La Dolce Vita.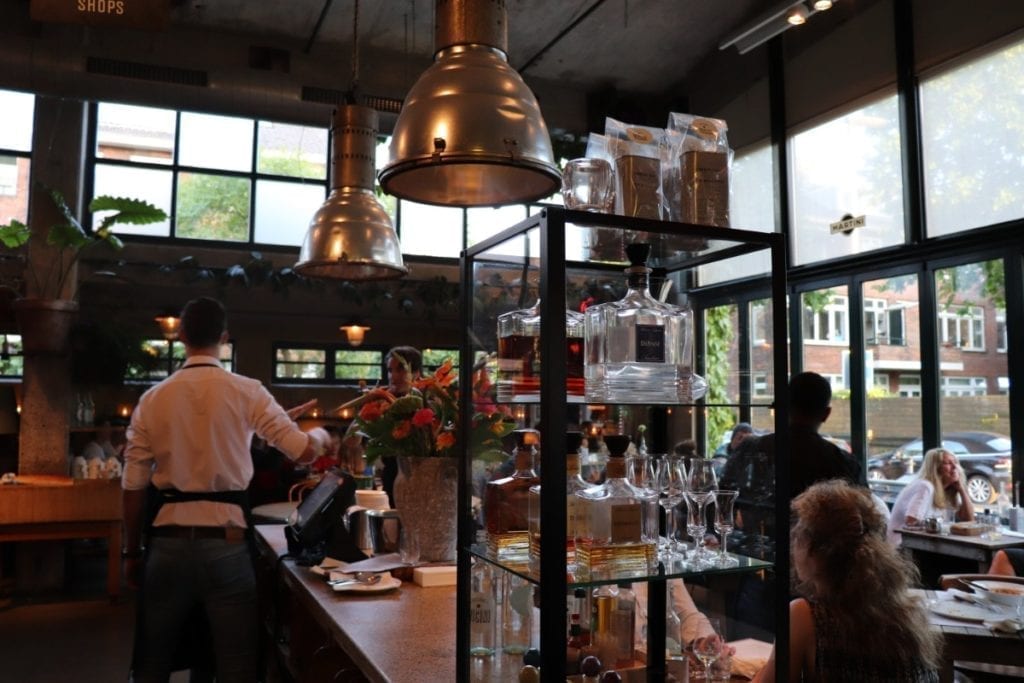 Vicini is actually located in what used to be an old garage, there still hints there and all in all it's a very atmospherical place. This is, of course, all nice and all, but we came here for one thing mainly – that delicious Italian food!
Mangiare!
Like most Osteria's in Italy, Osteria Vicini also boasts a pretty straightforward and classic menu. The classics are there and some creative twists as well, there's primi and seconde (but with bigger portions than back in Italy) and for those couples that can't choose between a pasta and pizza-night there's good news too: both items are well represented on the menu.
Antipasti
We couldn't choose between cheeses or meat when it came to our antipasti, so we chose both: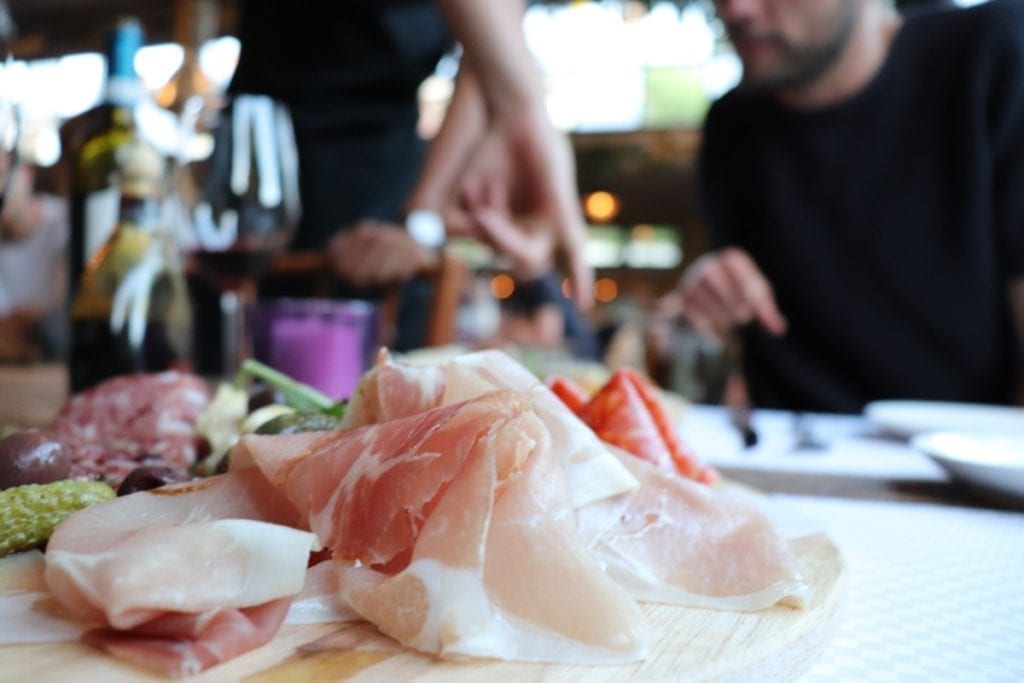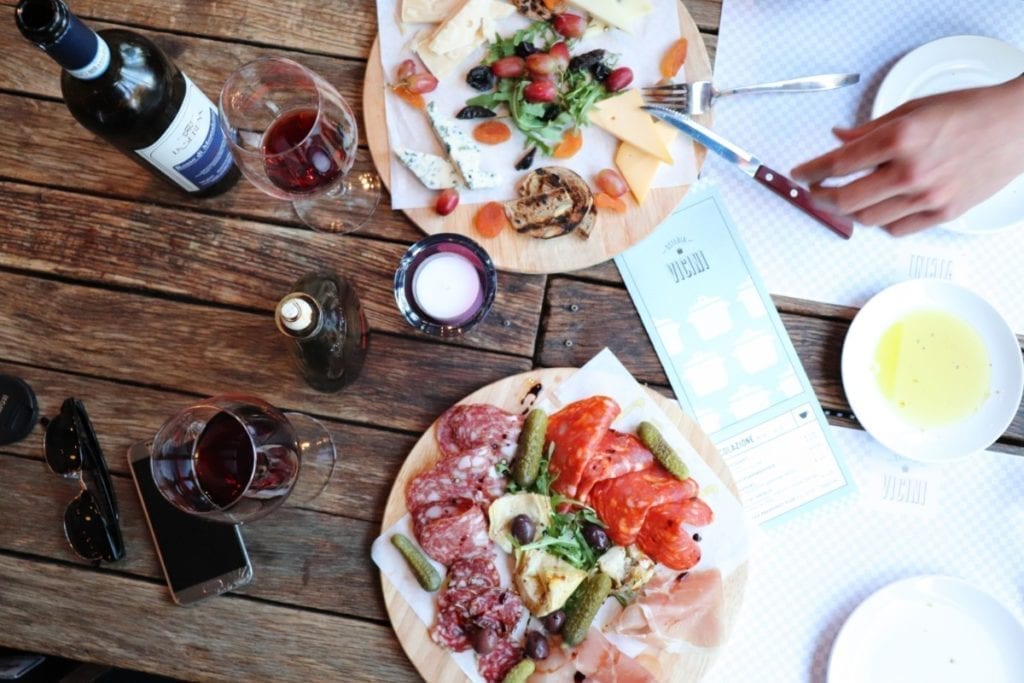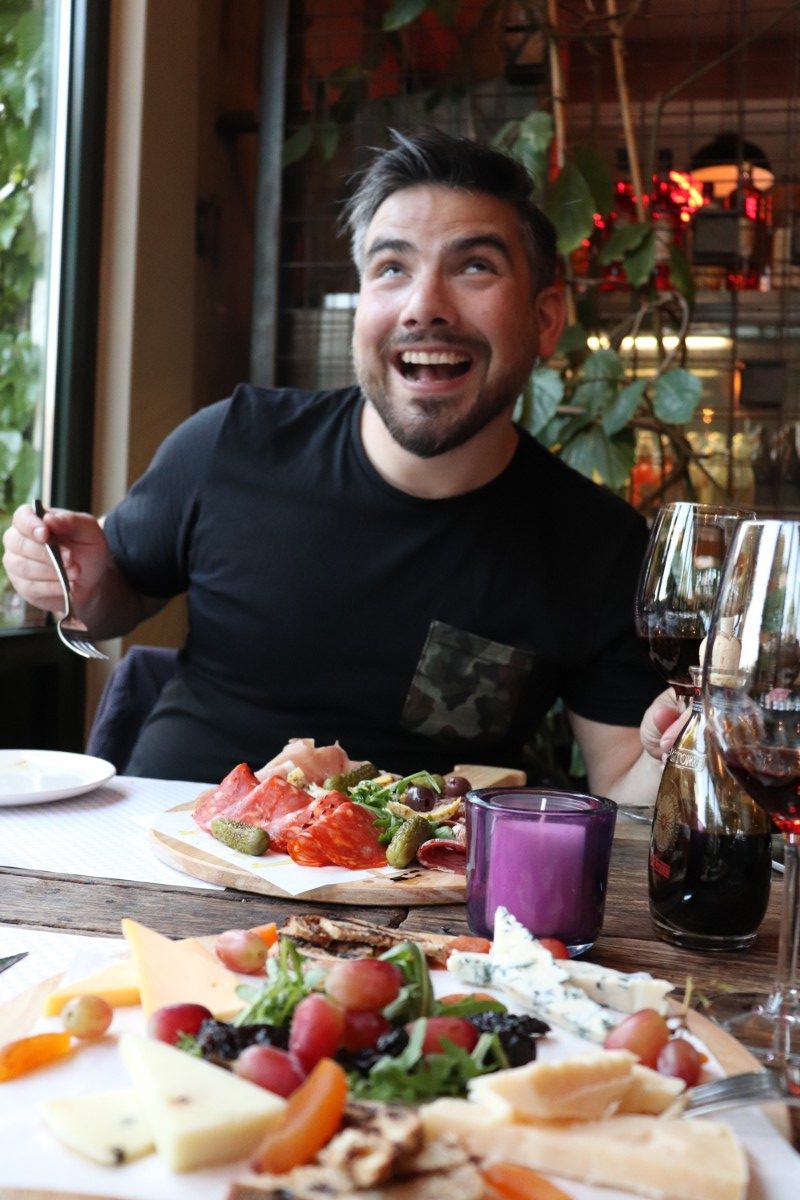 Yes, it tasted every bit as good as it looks – the pecorino and marinated artichokes were to die for and there was balsamico to go with the Parmesan (just how I like it).
They've got a good wine-cart as well and they brought us some fresh bread on the house to start it out with.
As the pictures show you, there was plenty to go around! But soldiering on…time for some pasta!
The Pasta's
Pasta's fall into the category of 'primi piatti' aka first servings (in Italy that's the first round of the main course). I opted for the classic Vongole (traditionally linguine or spaghetti with little delicious clams) and my eating-partner-in-crime went for the Gnocchi.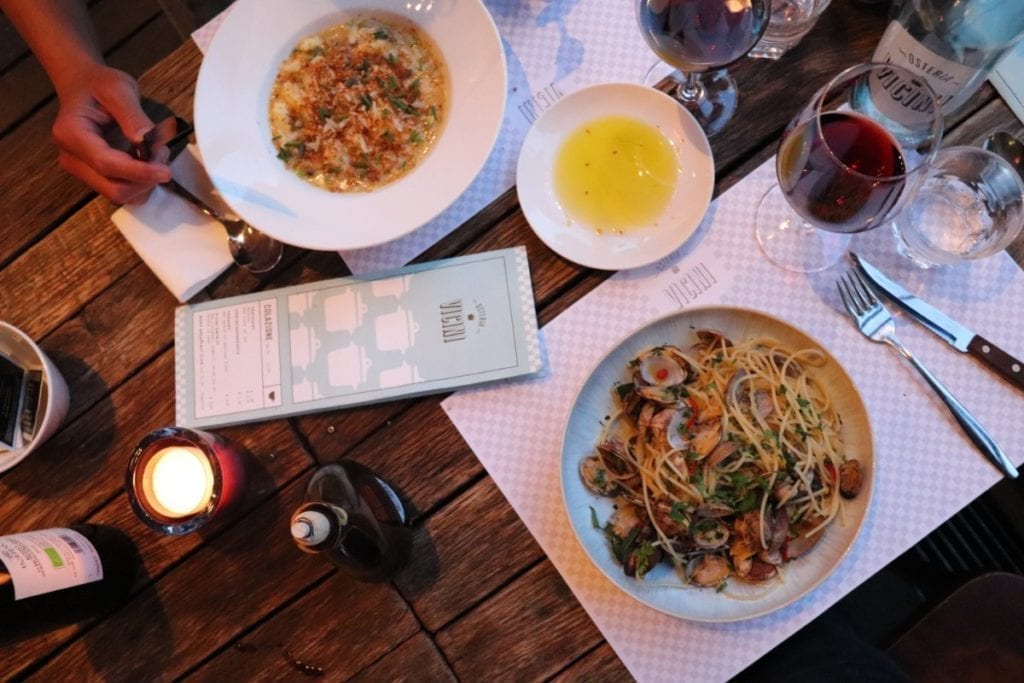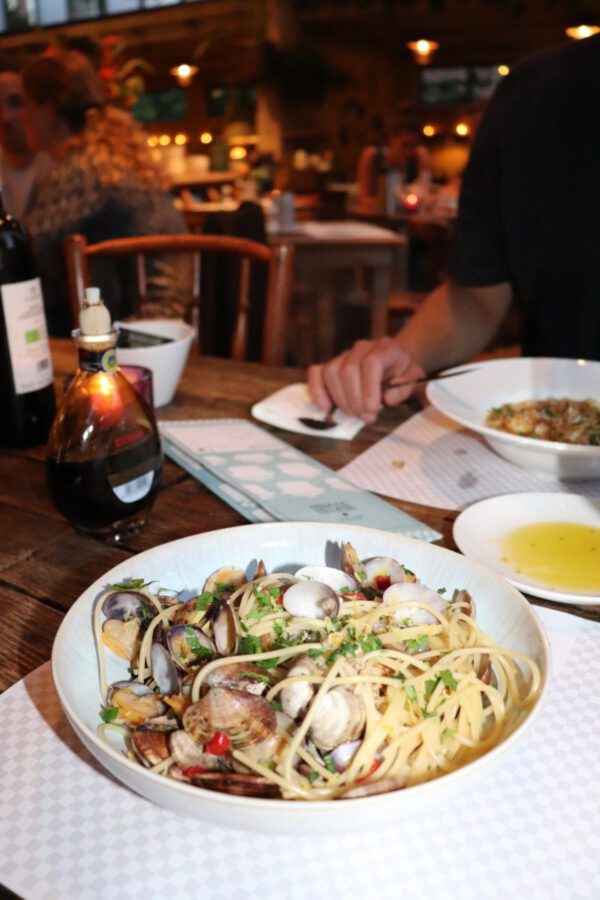 The Vongole tasted like it should, which is a good thing because you can only mess that up if you're deviating from that classic Italian dish. The Gnocchi though, mama mia, that was some creative stuff and I was kind of jealous that I hadn't picked that one. For 'review-purposes', of course, I had to enjoy a couple of bites.
I couldn't handle another course if the gods of Italian food forced me, the portions are more than enough. So sadly we had to skip the seconde piatti, in order to leave room for…
Dolce e café
I can never refuse a homemade tiramisu, or a delicious coffee – especially since Vicini has a good collection of fancy/boozy coffee's to chose from: so I got both. (There was also grappa and limoncello 🙂 )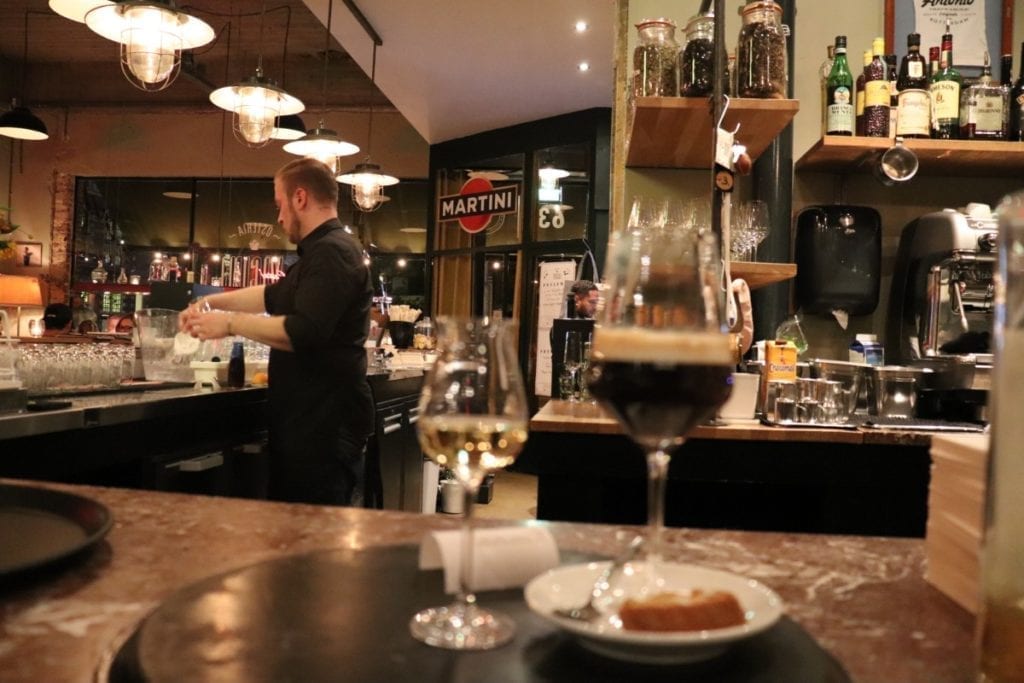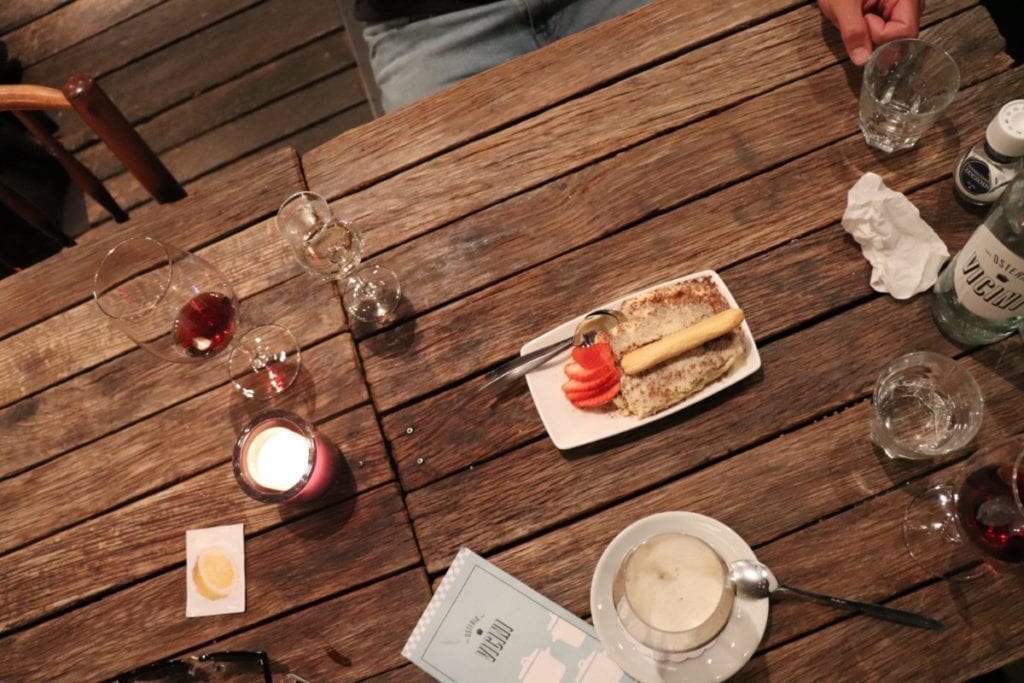 The Verdict
I miss Italy now and I surely have to return sometime for a pizza (missed out on that one), spaghetti con polpetone (because although cliché, how many times did you actually had that in your life?) and a proper Italian cocktail.
Address:
Osteria Vicini
Kortekade 63-69
3062 GN Rotterdam
Website | Instagram | Facebook
Oh, and I bet life is also pretty good there when the sun's out: