Thrill-seekers rejoice! You will not believe what you've been missing out on. The far north of our tiny country houses the second tallest climbing wall in the world! Here's all you need to know about Excalibur climbing wall in Groningen.
Excalibur climbing wall
Please allow us to introduce 'Excalibur'. In the tiny town of Bjoeks, arises a climbing wall of a whopping 37 meters – comparable with a 10 story building! The climbing wall has been named after the heroic sword of King Arthur and it is impressive, to say the least.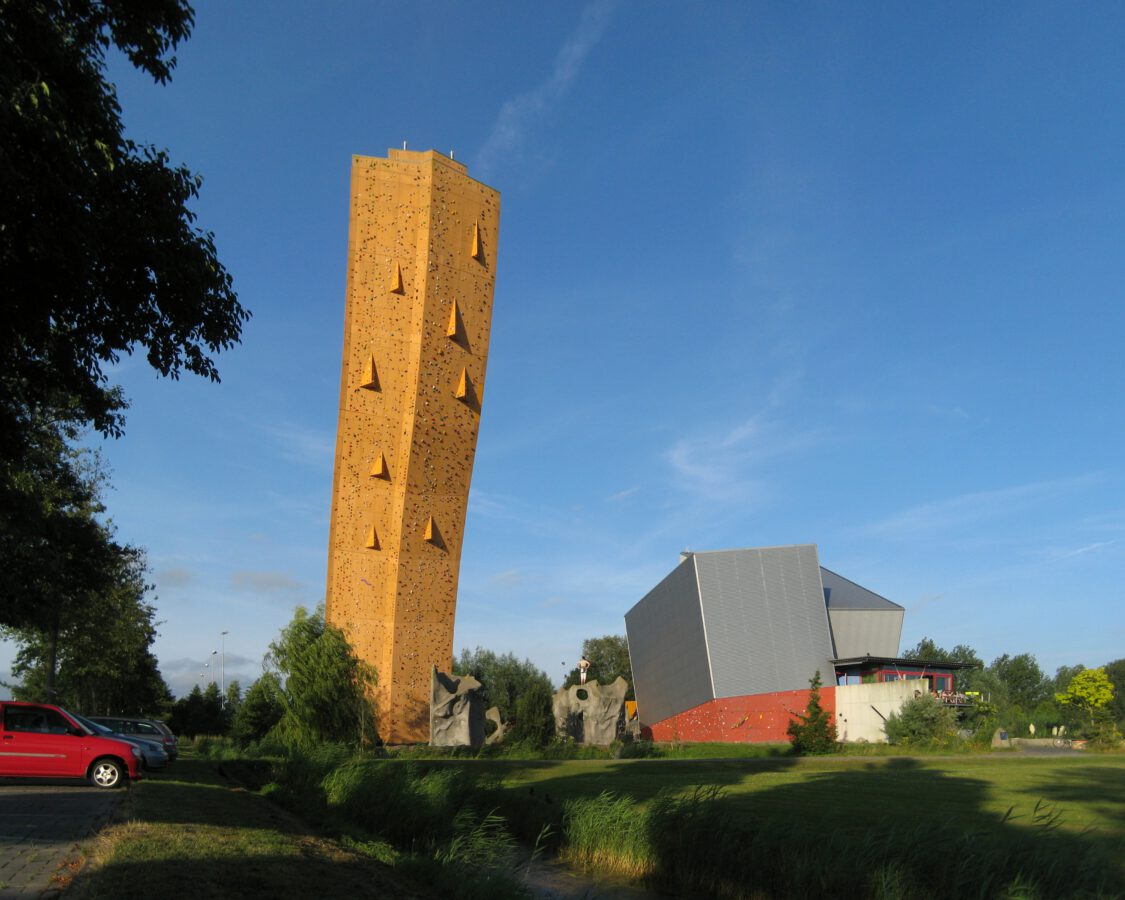 Bjoeks might not be known by very many people, but if you're the adventurous type, it definitely deserves a spot on your must-visit list from now on. Don't expect to be able to just climb it though. Safety obviously always comes first. The wall is specifically designed for the experienced climbers, not for beginners.
BUT the Excalibur offers 'pre-climbing-courses' to get familiar with the wall and climb it safely. This might mean you'll decide to stay in Bjoeks longer than just a day. And believe it or not, they have a solution for that as well. The area around this majestic structure serves as a campsite at night. You're welcome to set up your tent at night and give climbing this beast another go the next day. There is also a small kitchen and shower facilities on site for you to use during the night.
Sleep under the stars
If all still this isn't enough to satisfy your cravings, there is more… Once you've made it to the top of the Excalibur, you have the option to SLEEP on top of it!! WHAT?! Yes, I said sleep.
If you hook yourself up properly and bring a mat (or a special tent, but that gets very technical) you can spend the night feeling like you're on top of the world. Mind you, you'll first have to climb 37 meters, but once you've made it, sleeping underneath the stars is your reward. How amazing is that?
So, what are you waiting for? Pack you climbing gear and get your bum over to Bjoeks for the climb of a lifetime.
Have you ever been? Let us know in the comments!