Are you an international living in Leiden? Even if you're not, you're welcome to this Meet and Mingle event hosted by the Expat Centre Leiden so that you can get to know other internationals in the region.
If you've been looking for an opportunity to meet new people, this is your chance! You can reserve a place and enjoy a free drink and some snacks while you find new friends you can enjoy a beer with.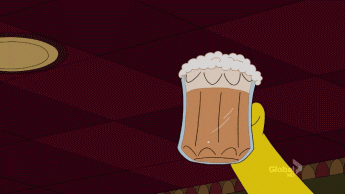 Can't wait for King's Day? Go to the Meet & Mingle Event!
That's right, it's going to be pre-King's Day themed but there's a catch: notice that "pre-"? That means it is not on King's Day (which is on April 27), but on April 18. If you're new to the Netherlands, and if it's going to be your first one, get a little peek into this Dutch holiday. Happening from 6 pm to 8 pm at the Boutique Hotel Huys van Leyden, this will be their very first edition of the Meet & Mingle event.
Want a quick introduction to King's Day? Check out this video! 
If you enjoy yourself for their first edition, so why not add the future editions to your agendas? From May, they will organise it on the first Thursday of every month. And what's better is that it's for free! Go check out the event to know how to reserve a place now!
If you want to know everything about how to celebrate King's Day to the fullest, don't forget to check out our ultimate guide about what's happening in the different cities in the Netherlands!
Are you going to go? Let us know in the comments!