Tired of the museums in Amsterdam and devoured all that the museums in the other major cities have to offer? Don't worry, the Netherlands is a small country, but Leiden has an abundance of culture and art to discover.
We've come up with a list of no less than 14 museums you can visit to get your brains tingling with rich history, culture, and art. Without much further ado, here are the museums in Leiden you cannot miss out on! (It's also our home base.)
Coronavirus update: Coronavirus is still around — so remember to regularly wash or sanitise your hands, and pay attention to the current regulations.
14. Rijksmuseum Boerhaave
Wondering how the Netherlands contributed to the field of science, and how this history of science shapes our life here? The Rijksmuseum Boerhaave should be on your list of museums to visit in the Netherlands.
Named after one of the prominent scientists of the Netherlands, Herman Boerhaave, the collection at this museum spans about five centuries, and is curated in collaboration with scientists of our times. It has something for all ages.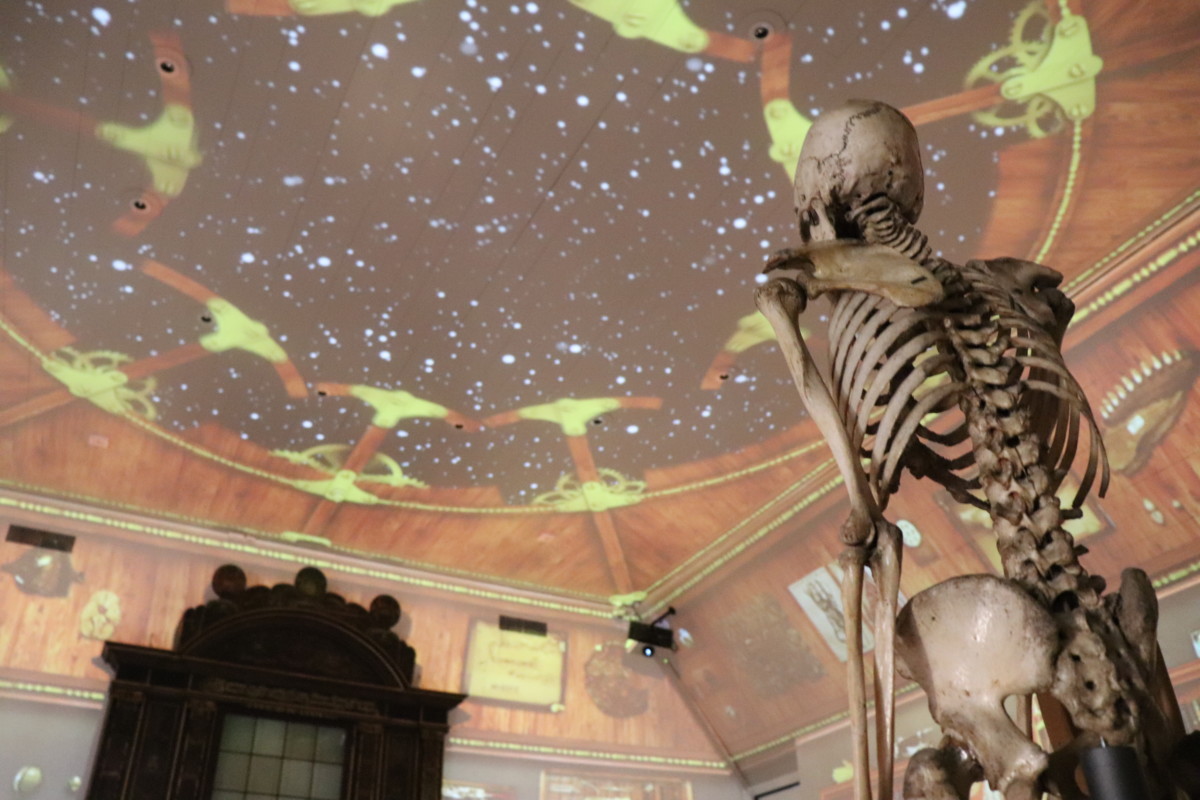 The building itself is historically significant and a beauty to look at as well. It has been through a lot of changes since it was built in 1440. First, it was the St. Caecilia's Convent, then went on to be a home for the plague victims in the city and the mentally affected. After that, it became the first academic hospital in Northern Europe as St. Caecilia's Hospital. It was here that the museum's name-giver taught medicine some 300 years ago.
13. National Museum of Antiquities (Rijksmuseum van Oudheden)
The National Museum of Antiquities celebrated its 200th anniversary in 2018, and it should definitely be on your list! The highlight of the museum is their permanent Egyptian Collection — which they boast to be one of the top 10 of its kind. This collection includes the full 2,000 year-old Egyptian temple from the village of Taffeh.
For anyone who wants cultural heritage to be returned to their countries of origin, we can rest easy when it comes to this temple. Back in the 60s, this was one of the few temples that were at risk due to the construction of the Aswan High Dam across the Nile.
After UNESCO made an international call to save the sites at risk, the Netherlands played a role in the rescue operations. To show their gratitude, this temple was a gift from Egypt to the Dutch people.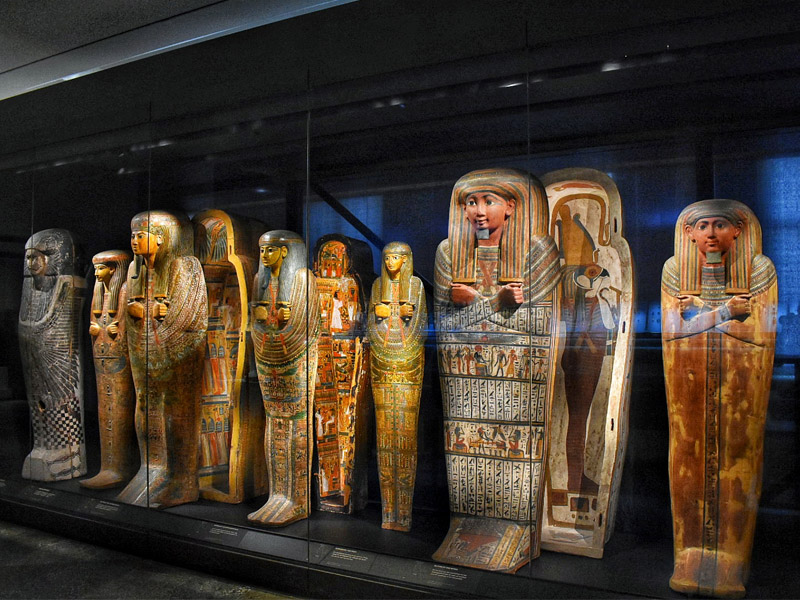 Apart from this permanent collection, the museum has some great exhibitions about the classical world and allow you to explore the history of Ancient Greece, Etruria, and the Roman Empire; the only complete survey of the archaeology in the Netherlands; explore the life of the Netherlands during Roman times; the Dutch and the ancient Near East (from present-day Turkey to the Arabian Peninsula and from Lebanon to Afghanistan).
We were offered tickets by Leiden Marketing and checked out the Rijksmuseum van Oudheden's latest wonderful exhibition on the temples of Malta! We would recommend reaching out to their super-friendly team if you plan on visiting the city, they can offer you the best tips on the best and latest experiences Leiden has to offer!
As you can see, there's a lot to see at this museum, and it's truly an underrated gem — not to be missed!
12. Young Rembrandt Studio
Okay so, the sun is shining, you don't want to spend your time indoors, but you still want to do something intellectually stimulating? Sign up for the Rembrandt Experience in Leiden. We have specially curated a route through Leiden so that you can walk in the footsteps of a young Rembrandt, and still have a day in the sun!
The whole of Leiden is actually kind of a museum on Rembrandt, it was his birthplace!
The highlight, and free to visit (echt), of our tour through the city, is the exhibition on Rembrandt's youth in Leiden, at the Young Rembrandt Studio. This is where he actually learnt painting from his tutor Jacob van Swanenburgh.
Nowadays it's a shop with lovely Rembrandt memorabilia. This charming shop also provides a free experience that will show you all kinds of things from Rembrandt's Leiden days in a mesmerising way.
You can enjoy tons of other locations where Rembrandt hung out in his Leiden days. These include Pieterskerk Square — the church where his parents got married; the Latin School where Rembrandt was educated; Weddesteeg, the place where he was born; and the Rembrandt Park.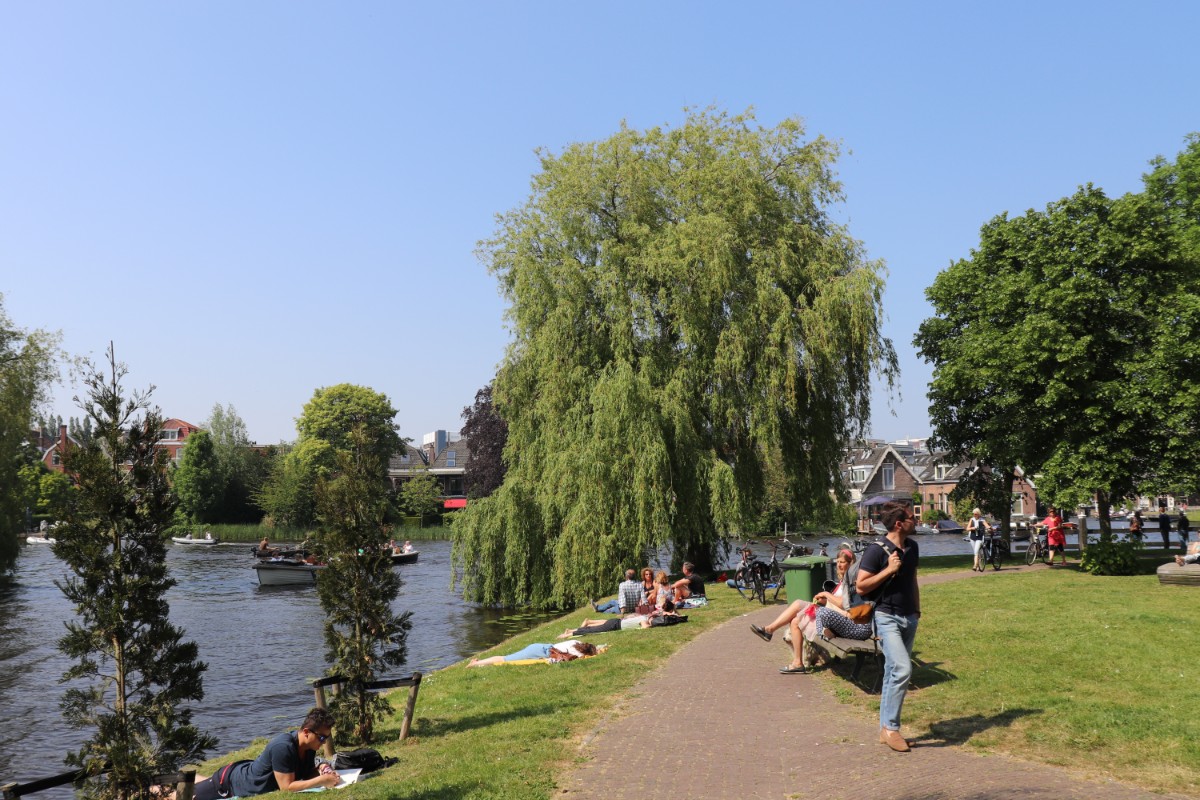 11. Volkenkunde Museum (Museum of Ethnology)
The Volkenkunde museum is super close to Leiden Centraal and is one of the National Museums of World Cultures in the Netherlands. It has objects from countries around the world, like China, Indonesia, Japan, and Korea. To get a feel of the museum, check out our video!
Feeling your curiosity rising? Best check it out yourself, the Volkenkunde museum is massive and you can easily spend a whole day just there.
10. Naturalis Biodiversity Center
Love learning more about nature? Do you want to get your little one more interested in the world around them? Want to see a T-Rex? You might want to plan a visit to the Naturalis Biodiversity Center then!
Naturalis is dedicated to keeping a record of all-natural life on Earth. They want to preserve the knowledge of biodiversity and nature for everyone to enjoy. They conduct research to contribute to solutions "for major, global issues involving climate, living environment, food supply, and medicine". What's better is that they are a place for the whole family!
9. Museum de Lakenhal — the best art museum in Leiden?
The Lakenhal's building has been around since 1640 and underwent a huge renovation and restoration in 2019. This museum shows history and fine art, housing some of the finest paintings from the Dutch Golden Age.
The collection includes "The Last Judgment" (ca. 1526/27) by Lucas van Leyden, the "Brillenverkoper" (ca. 1624) by Rembrandt van Rijn, and "Contra-Composition VII" by Theo van Doesburg. If you want to learn more about the history of the Lakenhal, exhibition, go to their website and start planning your visit!
8. Siebold House
Looking to get a little taste of Japan here in the Netherlands? Go to the Siebold House, which has been reinstated with the support of the Japanese and Dutch governments, various Dutch and Japanese companies, and the city of Leiden.
The museum features seven different rooms, each with its own story to tell — with cultural treasures collected during the 19th century by the Bavarian physician Philip Franz von Siebold.
7. De Valk Windmill Museum
With its seven floors and 29 metres of height, the De Valk Windmill Museum in Leiden is hard to miss. De Valk Windmill is one of the last remaining windmills from the 19th century and became a museum in 1966 after the death of miller Willem van Rhijn. This museum provides gorgeous views of the city of Leiden, so if you're looking for great shots, this is the place to go!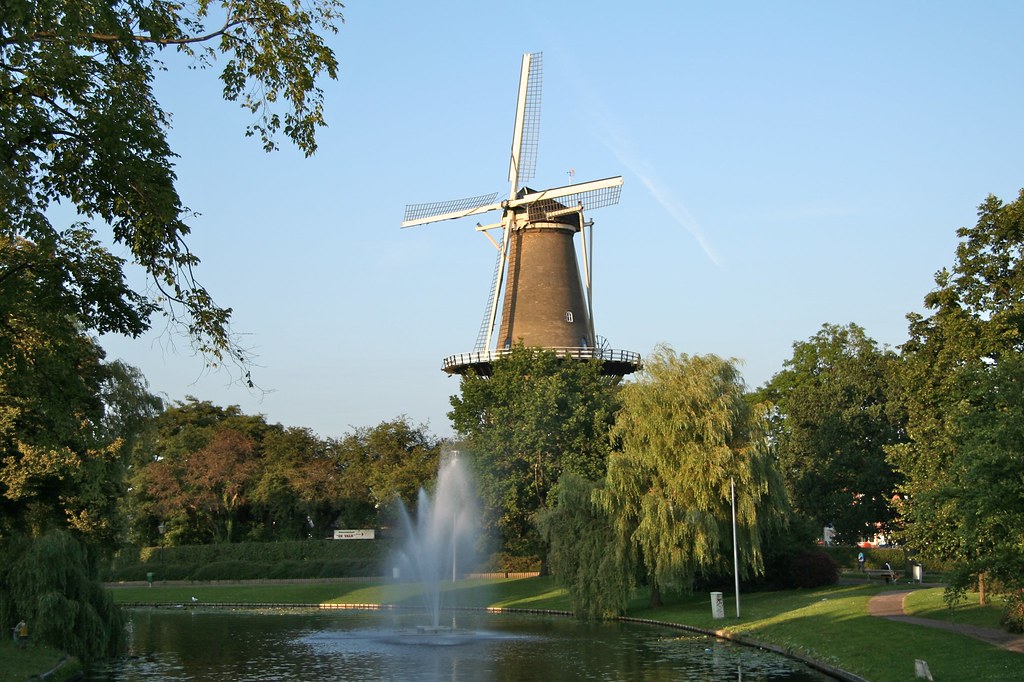 6. Stoomtrein Katwijk-Leiden
Want to travel back in time? Head on over to the Stoomtrein Katwijk-Leiden (Katwijk is a beach town near Leiden). No, it doesn't have time travel technology, but it does have a 100-year-old steam locomotive waiting for you! It's not a high-speed train, like the ones we're used to. It's an old fashioned steam train for you to enjoy — just like maybe your grandparents did.
This is a relic of the past when steam engines were at their peak. You don't see trains like this anymore because obviously there have been massive advances in transport.
So if you want to know how these worked, this museum is the place for you. It's a museum where you can smell, watch, and touch to see how everything works. It's kid-friendly, so you can take the whole family there!
5. Academic Historical Museum
This historical museum is housed in the Academy building of Leiden University. Its collection is linked to this building and the history of Leiden University, where it has a plethora of items to browse through. The rich history of the university and student life is displayed for everyone to enjoy.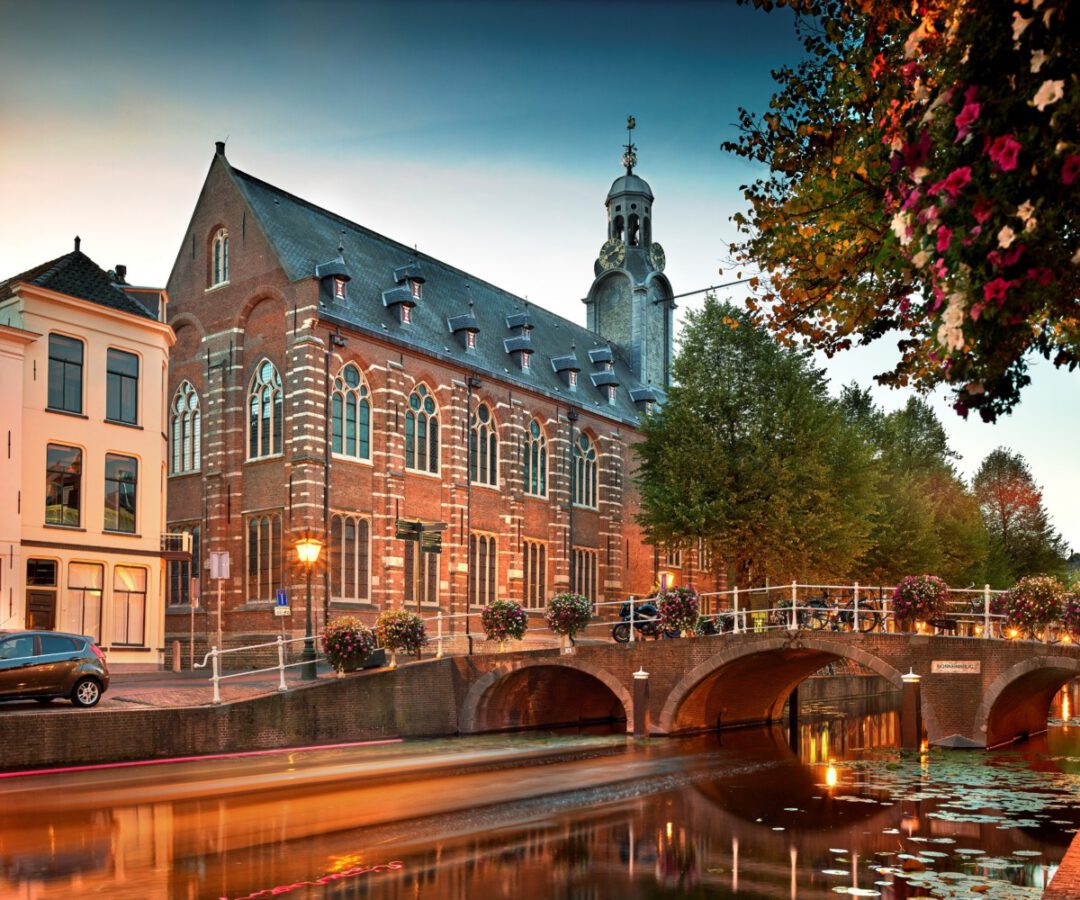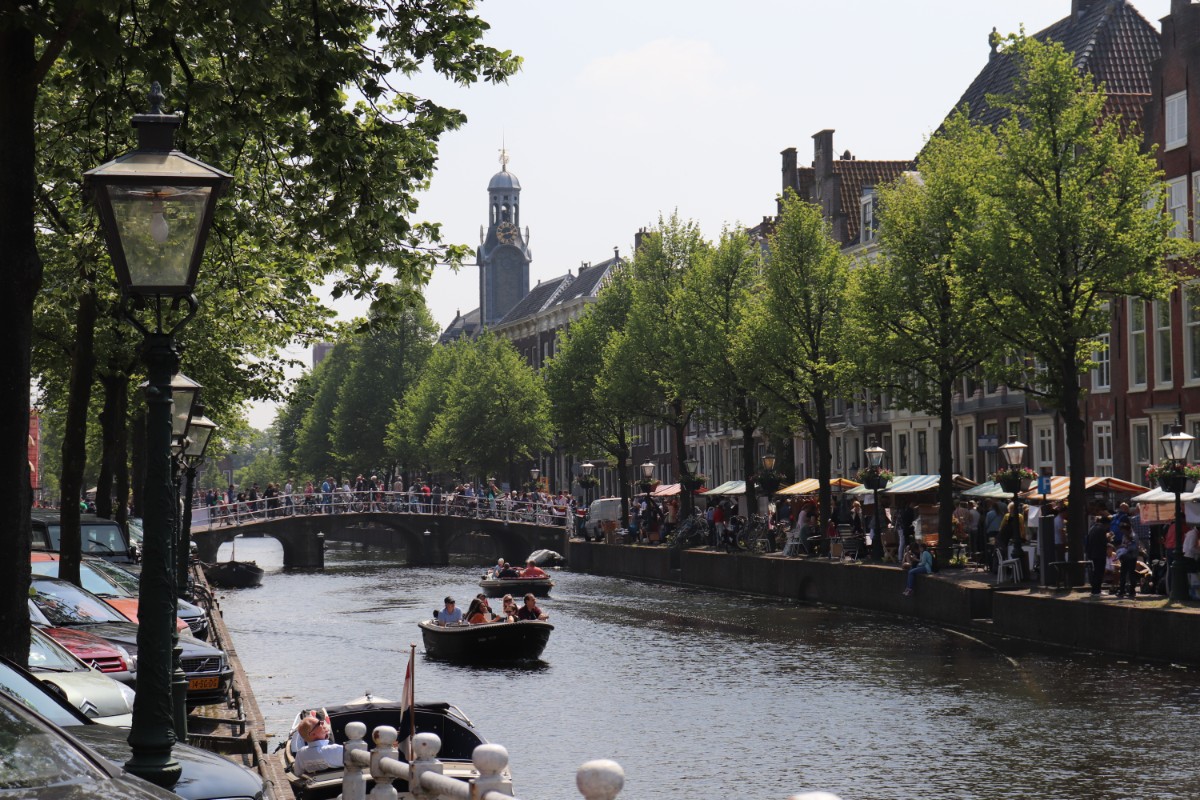 4. CORPUS
Ever wondered how the human body works? Or want to get your kids interested in biology, or give them a gentle nudge towards the natural sciences? Then the CORPUS Experience might just be the perfect place for you. You can take a "journey through the human body" in just 55 minutes, with a guided audio tour which is available in eight languages.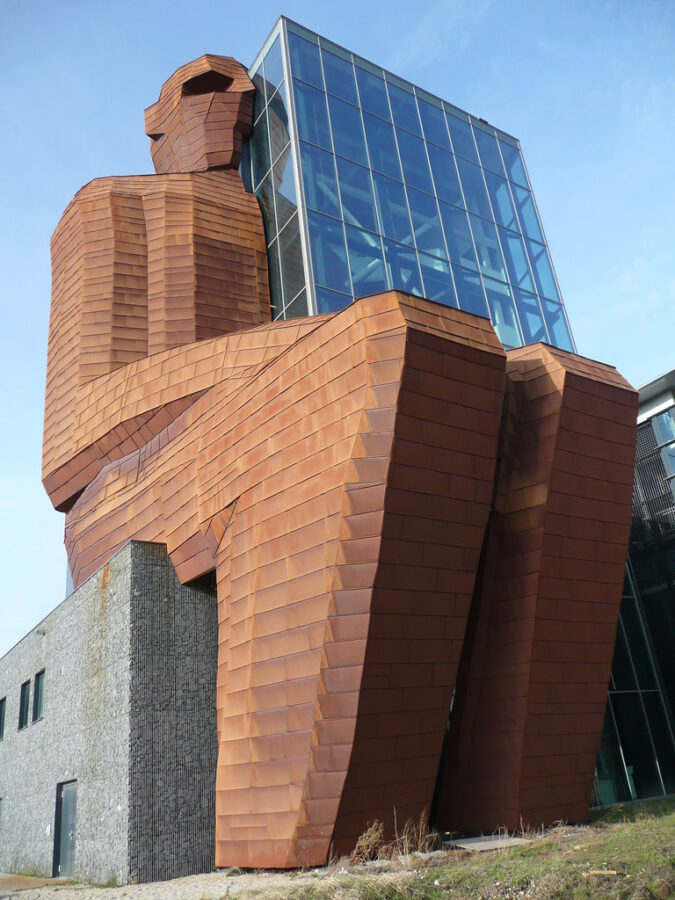 A visit here usually takes two and a half hours, but be sure to reserve a spot on one of the tours because they leave at specific times. You will go through the journey in groups of 16, and it is recommended to arrive 20 minutes before your chosen time.
3. Leiden American Pilgrim Museum
This beautiful house was built around 1365-1370 and tells us the story of how the Pilgrims founded New England and their time living in Leiden. You'll get to see how they used to live and important events through a collection of 16th and 17th-century maps.
You will be able to see the Pilgrim life in Leiden, how the children studied and played, and so much more! Want to know more about their history so that you can show it off to your companions when you do visit?
2. The Leiden Weaver's House
You may not see this museum immediately because it doesn't seem like your run-of-the-mill house on an ordinary street, but you have to remember that the house itself is the museum exhibit.
The Leiden Weaver's house has an interesting history that reflects the people of Leiden's passion for preserving their neighbourhoods. This museum was founded by the Het Kleine Leidse Woonhuis foundation in 1976, an initiative by the citizens to stop "large scale interventions in the impoverished part of the city". This house was going to be demolished to make way for roads, but thanks to this initiative, it was preserved.
It doesn't have any permanent exhibitions, but different temporary exhibitions. Maybe not what you would expect from a museum, but definitely a spot you don't want to miss out on.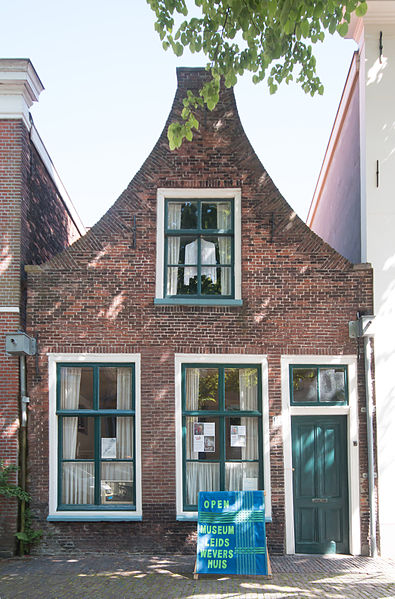 1. Botanical Gardens
Did you know that the city of Leiden is home to one of the oldest botanical gardens in the world? The University of Leiden was responsible for planting the first seeds in this historical garden. It really is a sight for sore eyes! Take a relaxing afternoon out and stroll through the gardens.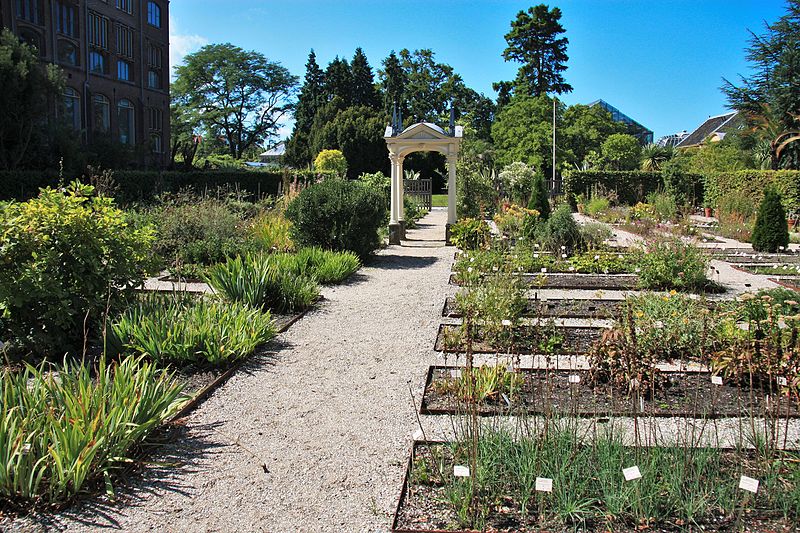 Will you be visiting one of these museums in Leiden? Or have we missed out on anything? Tell us in the comments below!
Feature Image: Kees Hummel/Leiden Marketing
Editor's Note: This article was originally published in May 2019, and was fully updated in September 2021 for your reading pleasure.